Search company, investor...
Are you an investor?
Submit your portfolio details now to be considered in our investor rankings.
Latest Adam Guild News
Microsoft's NFT Ban on Minecraft Creates Opening for New Web3 Game
Sep 30, 2022
TechBullion Before Microsoft acquired Minecraft, a teenager named Adam Guild dropped out of school and supported himself developing servers and in-game items like rare swords for the hugely popular world-building game. Players would eagerly purchase them, and his community-building was quickly scaling. When Microsoft bought Mojang Studios, Minecraft's Scandinavian developers, in 2014, cease-and-desist letters put a stop to that. Then in 2021, a team of developers launched Critterz, an NFT-based play-to-earn game within the popular open-ended game Minecraft. It showed how NFTs can operate in a gaming world like Minecraft, with players owning and cultivating digital land, building structures, and farming commodities that can be sold. Its players were at one point reportedly earning more than $100 a day. Then it also came to an abrupt end in July, when Microsoft announced that "blockchain technologies are not permitted to be integrated inside our client and server applications, nor may Minecraft in-game content such as worlds, skins, persona items, or other mods, be utilized by blockchain technology to create a scarce digital asset." Aside from the one-time lifetime fee to play Minecraft, the game generates revenue by selling mash-up packs, skin packs, mini-games, survival spawns, and adventure maps at the in-game store. These add-ons are available for purchase using Minecraft coins, which is a closed and controlled in-game currency rather than an open-source cryptocurrency. Minecraft's NFT ban shows how large gaming companies see the booming NFT and Web3 space as a threat. Web3 is built on the premise that monetization models should be user-centric. But in the case of Minecraft, this potential for users limits Microsoft's centralized control over the game's economy. Banning NFTs and Web3 tech on Minecraft only risks delaying innovation and pushing it to other platforms. The emergence of a new game called Cubetopia , launching October 7, provides an intriguing contrast to Microsoft's approach. While Critterz was Ethereum-based, involving gas fees and upfront NFT costs to participate, Cubetopia runs on the Internet Computer blockchain, with no gas fees or cumbersome software launcher. It's a case example of what a Web3-based Minecraft would look like, as blockchain-based developers seize the community-building GameFi market opportunity that established platforms are trying to avoid. Decentralized Minecraft Rather than allowing the incorporation of new ideas and technologies into the fabric of Minecraft, Microsoft has opted to limit the user and developer experience. Alternatively, Cubetopia can be seen as a decentralized version of Minecraft — a game that welcomes the open and limitless incorporation of novel innovations that enhance the player's experience. Cubetopia allows players to create their own space in the metaverse, with user-owned islands populating the world in different styles and sizes while providing differing resources. "Players will soon mint their islands as NFTs, giving them true ownership and control of their digital asset and its respective data," says Joey, a Cubetopia co-founder. "It will produce resources that everyone needs in order to embark on quests, slay monsters, and clear dungeons. In Cubetopia, you'll have your own customizable character, who's got their own stats, gear, abilities, appearance, and progression. You can think of it as a soulbound NFT" — a permanent, non-transferable asset. Minecraft's popularity is immense, with about 140 million monthly active users. Because interactive features such as direct monetization between the player and the developers threaten the game's corporate business model, the integration of new technologies that enable in-demand features is heavily restricted. Though Minecraft's in-game assets such as skins, maps, and adventures are largely built by independent developers and companies, they must be thoroughly vetted to ensure that the content and experiences meet Minecraft's rules and guidelines. This results in creators reportedly receiving less than 35% of the total sale of their work . Not only do creators need to pass a background check, they also reap a minority share of the rewards for creating experiences on Minecraft. Minecraft has been massively profitable for Microsoft, with $500 million in sales since the launch of Minecraft Marketplace, but this closed and controlled approach presents a weakness that could be its undoing in the face of open competitors. Cubetopia's Blockchain Edge Cubetopia's three areas of focus are the infrastructure it runs on, the experience of creating and selling assets as a developer, and the experience of buying, consuming, and playing the game as a user. Each of these aspects are enabled by blockchain technology, which enhances Minecraft's closed, controlled, and centralized model. "Web3 gaming is a huge onboarding opportunity, but the experience needs to be fun, engaging, and rewarding for players," says Joey. "Right now, there is a problem in the blockchain gaming space. Most projects barely run on-chain, and they aren't very accessible owing to high fees or the need to install bloated software. The Internet Computer offers a unique solution to these problems. That's why it's our ecosystem of choice." Unlike centralized server infrastructure, decentralized blockchains are geographically distributed and governed. This results in high uptime and availability for the games and applications, making them cheap to use due to computational resources being shared among all use cases. Blockchains have leaner, more streamlined, and distributed governance, allowing them to flexibly adapt to user demands. The infrastructure on which Cubetopia is built allows for developers to keep more of the fruits of their labor. There is a massive economic incentive to build, create, and distribute creations on a platform that lets you participate in its monetization model. Cubetopia's open approach welcomes a wide range of integrations and assets. By not restricting who can create things for Cubetopia, the game can attract talented developers who aren't allowed to foster their ideas on a corporate platform like Minecraft. "Besides providing social spaces for communities, interoperability and integrations with other projects is a big priority," notes Joey. The idea is for the game's actual players to benefit from the open infrastructure and creator economy, giving them more flexibility for creating, earning, and trading in-game assets that enhance the user experience. Players have the ability to browse, choose, and customize the game based on their own preferences, and not the curated preferences of centralized operators. NFTs + GameFi Web3 trends in the gaming industry and corporate hesitance presents an immense market opportunity for developers. In 2020 and 2021, the GameFi ecosystem saw massive growth , with games like Axie Infinity, Illuvium, and Star Atlas capturing the attention of millions of gamers worldwide. These titles have largely fizzled owing to a lack of focus on fun and engaging gameplay, but the business potential is already well established. Cubetopia's approach shows how popular social gaming platforms like Minecraft can be enhanced by reimagining them within a native blockchain and Web3 infrastructure. With the largest game companies and corporations unsure of how to proceed, independent studios have a chance to combine the open growth and exchange of creative enterprise with entertaining gaming concepts that can ultimately onboard millions of mainstream players to Web3 platforms, realizing a vision for what the future of rewarding social gaming experiences will look like.
Adam Guild Investments
2 Investments
Adam Guild has made 2 investments. Their latest investment was in Ghost Financial as part of their Pre-Seed on April 4, 2022.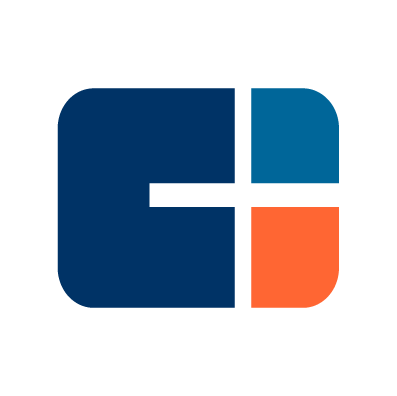 Adam Guild Investments Activity | Date | Round | Company | Amount | New? | Co-Investors | Sources |
| --- | --- | --- | --- | --- | --- | --- |
| | | | | | Active Capital, Amber Illig, Anthony Gosn, Ben Yu, Cory Levy, Ditec Ventures, Dr. Molly Maloof, Draft Ventures, HOF Capital, House Capital, Hustle Fund, Kepler Ventures, Kosinski Ventures, Meg Fitzpatrick, Pareto Holdings, Sabrina Halper, Samantha Stein, Sarah Caney, Starship Ventures, The Council, and Undisclosed Investors | |
| | | | | | | |
| | | |
| --- | --- | --- |
| Date | | |
| Round | | |
| Company | | |
| Amount | | |
| New? | | |
| Co-Investors | Active Capital, Amber Illig, Anthony Gosn, Ben Yu, Cory Levy, Ditec Ventures, Dr. Molly Maloof, Draft Ventures, HOF Capital, House Capital, Hustle Fund, Kepler Ventures, Kosinski Ventures, Meg Fitzpatrick, Pareto Holdings, Sabrina Halper, Samantha Stein, Sarah Caney, Starship Ventures, The Council, and Undisclosed Investors | |
| Sources | | |
Loading...