Search company, investor...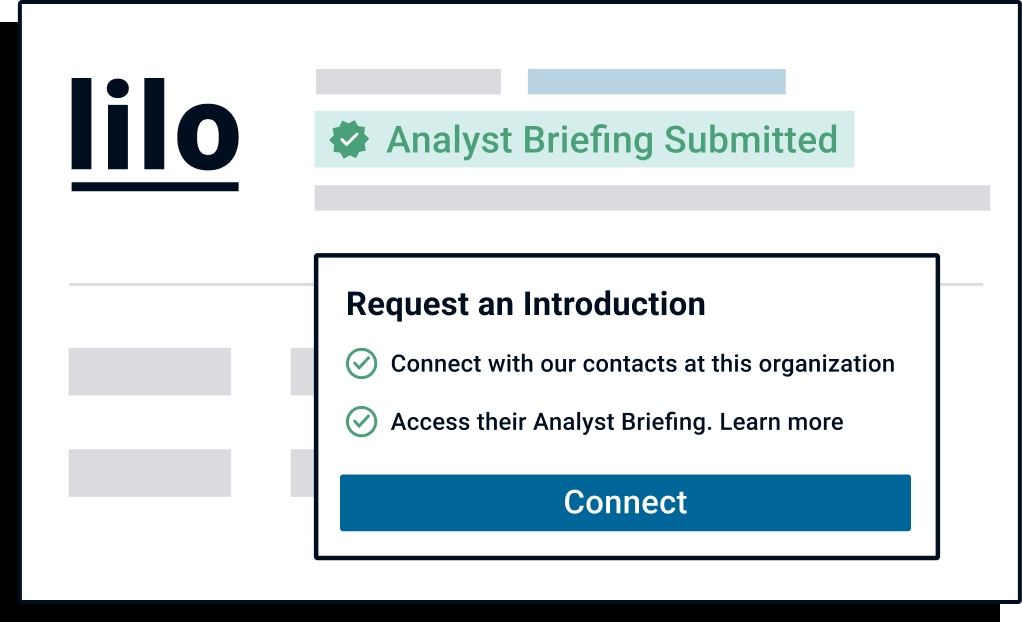 Want to inform investors similar to Adam Felesky about your company?
Submit your Analyst Briefing to get in front of investors, customers, and partners on CB Insights' platform.
Latest Adam Felesky News
Q&A: Adam Felesky on why Portage Ventures is pursuing the SPAC route for its next fintech find
Nov 21, 2022
Article content Power Corp. staked an early claim in the fintech sector and, this month, an affiliate of one of its cornerstone investment platforms Portage Ventures sponsored a U.S. Special Purpose Acquisition Company, or "blank cheque" company, that is designed to push that strategy well beyond early-stage fintech businesses. Portage Fintech Acquisition Corporation raised US$240 million and gained a listing on Nasdaq. Its launch comes as other SPACs intended to bring promising companies onto public markets have struggled to meet investor expectations. The Financial Post spoke to Portage Ventures chief executive Adam Felesky, who is also CEO of the new SPAC, about the strategy behind the listing and what lies ahead. This interview has been edited and condensed. Advertisement 2 Q&A: Adam Felesky on why Portage Ventures is pursuing the SPAC route for its next fintech find Back to video A: We see the SPAC business allowing us to deliver our platform to a later stage company that's specifically looking to go public. We're predominantly going to be focused on a U.S.-based company, but we will look at our network for opportunities in Canada and Western Europe as long as the majority of their revenue originates from the United States. So the intention is more of a U.S.-based business but we'll look selectively elsewhere. FP Finance Sign Up By clicking on the sign up button you consent to receive the above newsletter from Postmedia Network Inc. You may unsubscribe any time by clicking on the unsubscribe link at the bottom of our emails. Postmedia Network Inc. | 365 Bloor Street East, Toronto, Ontario, M4W 3L4 | 416-383-2300 Thanks for signing up! A welcome email is on its way. If you don't see it, please check your junk folder. The next issue of FP Finance will soon be in your inbox. We encountered an issue signing you up. Please try again Article content Q: What are you looking for in terms of size and composition of a deal? A: In terms of size, target sizes, on the low end about US$1.5 billion and on the high end US$5 billion. Q: There have been a lot of SPACs out there recently, and not all of them have been successful. In fact, they come with a bit of baggage. Why do you feel confident with this structure, and why now? Advertisement 3 Article content A: One of the advantages we believe we have is, many of our institutional investors that have participated in our funds have participated in our IPO as well, with the intention to support our PIPE on the back end. You typically raise one to two times the size of your trust consideration in a private placement, referred to as a PIPE (private investment in public equity). Many of those investors are some of the leading Canadian pension funds so we can deliver certainty that many cannot because we've got these close relationships. That's really why we decided to pursue this. For us, this is building a new business and we hope to be a repeat of this. Q: So the big pension funds came on as buyers of the SPAC, and will also be there for the follow-on financing? Advertisement 4 Article content A: Exactly. We believe they'll also work with us on any potential transaction to be further capital providers. Q: Which large pensions and institutional investors are we talking about? A: They're not public. We're not allowed to state their names specifically but the largest holders are three of the larger pensions in Canada. Q: Do you have any concerns about the SPAC business and risks in the market, given the recent problems? A: There definitely was over-exuberance. As we approached year-end and into January and February, there (were) as many as 40 to 50 stock IPOs in any given week. The market has definitely reset. The average number of IPOs is now between three and five. And I think that's a good thing. And, in fact, we think it's going to be very helpful because what's happening is you're seeing a real bifurcation of the market. Advertisement 5 Article content Q: How so? A: In a lot of the previous SPACs, sponsors were ex-executives or former founders that were being opportunistic about pursuing this structure, but didn't necessarily have the infrastructure, or the credentials of underwriting. We think it's an advantage to have the credentials like we do where our business is underwriting deals. Q: Do you feel you have more skin in the game than some of those sponsors? A: We've got more at risk, if you will, because we can't (afford to) do a bad deal. A lot of our LP investors are shareholders in the IPO so we're already good stewards of their capital and we'll do a good deal. Q: What about valuations? Do you have any concerns when it comes to finding a fintech to invest in? A: What's happened in the market frenzy, these stock sponsors were agreeing to crazy valuations to the underlying companies, and then they would have to go to the market, the back end of the market, to get further funding. And the PIPE market was refusing and forcing (them) to re-cut deals. So it was pretty dysfunctional for the underlying companies because they thought they were doing the transaction at one price and then, lo and behold, six months later, the deal was getting recut and that's created a lot of issues. Our strategy is going to be very different. We're going to (do what's called) a wall crossing — we're going to bring our PIPE investors over the wall early and effectively underwrite these deals together. Advertisement 6 Article content Q: Why not just do a direct investment in a fintech, and then a traditional IPO? A: We believe the SPAC vehicle can be a better alternative. It's typically a better alternative when you've got a company that has a higher rate of growth. The advantage is you can use forward forecasts, and so the underlying investors can value the company more appropriately because you can disclose the forecasts. With a traditional IPO, you can really only show your actual, and therefore, the investor on their own has to kind of project the future versus management giving a deliberate view of what the future holds. And that's a big, big advantage. The other advantage is you typically are getting involved with an investor that has certain credentials. In our case, we have three board members that have gone through SPAC processes (including Steven J. Freiberg, audit chair of MasterCard and former CEO of E-TRADE Financial). So we have a lot of well-known individuals within their verticals that have been in private to public situations and that's really helpful for a younger management that's doing this for the first time. Advertisement 7 Article content Q: You said you'd like to repeat this if you're successful. Can you give me a timeframe, and the number of transactions you'd like to do? A: With each SPAC you typically have 24 months to consummate a transaction. We're hopeful that we'll be able to do that within that timeframe. We'd be thrilled if we could get it done in a year. And, you know, our intention would be to come back to markets, shortly thereafter the close first transaction to do another one, (and) if it's successful, just keep rolling. Q: Beyond your target of later-stage fintech companies with this vehicle, what kind of company or subsection are you looking for? Would it be anything already in the Portage universe? A: The intention is not to transact with one of our affiliated companies. That said, our partners and our networks at Portage and Sagard Holdings more broadly, we'll certainly use everyone's relationships to find a great opportunity, and so we'll leverage the platform but but not the underlying portfolio companies. Advertisement 8 Article content Q: Any specific area of the fintech sector you're particularly interested in? And can you talk about the competitive landscape between traditional financial services and fintech and how that's playing out, particularly in the U.S. and Europe? A: So, we're primarily focused on three verticals: wealth management, insurance and banking. Within those three verticals, there's been substantial growth and capital. In fintech in the U.S. alone, US$45 billion was raised in 2020. We think there's lots of opportunities still in terms of how we see fintech versus financial services today. We tend to believe that's a bit of a misnomer — we think financial services is fintech. There's no financial service company that isn't making huge investments in technology so there's the opportunity of investing in fintech or technology companies that are enabling the transformation of large incumbents. But there's also the opportunity to invest in fintechs that are going direct to consumer. And we're really agnostic to either side of that equation. The distinction between financial services and fintech, we think is, is kind of a legacy. Advertisement 9 Article content Q: Why did you do the SPAC in the United States, and list on Nasdaq, as opposed to doing something similar in Canada? A: We're really focused on building a global brand, and investing in the best tech companies in the world, and many of those are based in the United States. Q: How does SPAC fit into the overall strategy of Portage? A: We want the Portage brand to be known as a global fintech investor agnostic of stage. And so while we started as an earlier stage investor, our ambition is to be a leading fintech investor across any stage. So (the SPAC and the involvement of outside institutional investors) allows us to create a new vertical that's adjacent to the early-stage funds. And as we look in the future, we're pretty excited about the possibility of doing more in the crossover space and maybe even potentially launching a full public fund that would invest in public securities as well, and… pursuing a private equity platform, all within financial services. So our ambitions are large, and I think we've got the advantage of leveraging our existing value-creation playbook, and we feel like we can be flexible in terms of stage and size of companies that we target. Advertisement 11 Article content Q: When would you look to do this? A: It's not something we're doing in the next 12 months but it's definitely something that we have on our horizon. Q: What would that look like? A: I think our edge would be to do something that's more crossover, so there's a percentage of the fund that is in private and then there's a percentage of the funds that's in public. And by having an origin in the private markets, it positions us well to get into companies as they transition to public markets. It would be a separate new vehicle that just invests in both private companies as well as publicly traded companies.
Adam Felesky Investments
2 Investments
Adam Felesky has made 2 investments. Their latest investment was in Koho Financial as part of their Seed VC - II on April 4, 2016.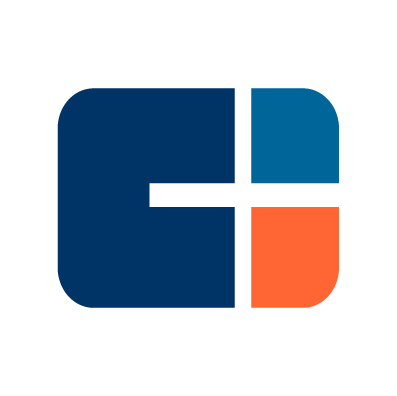 Adam Felesky Investments Activity | Date | Round | Company | Amount | New? | Co-Investors | Sources |
| --- | --- | --- | --- | --- | --- | --- |
| | | | | | | |
| | | | | | | |
| | | |
| --- | --- | --- |
| Date | | |
| Round | | |
| Company | | |
| Amount | | |
| New? | | |
| Co-Investors | | |
| Sources | | |
Discover the right solution for your team
The CB Insights tech market intelligence platform analyzes millions of data points on vendors, products, partnerships, and patents to help your team find their next technology solution.
Request a demo