Search company, investor...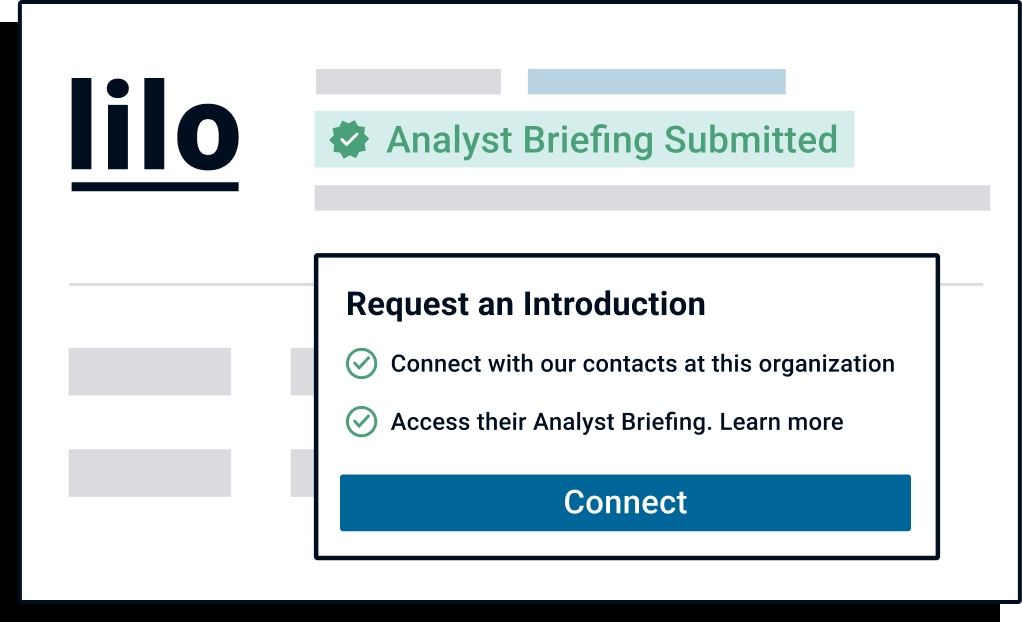 Want to inform investors similar to Adam Adamou about your company?
Submit your Analyst Briefing to get in front of investors, customers, and partners on CB Insights' platform.
Latest Adam Adamou News
Overactive and Abigail Capital Enter Into Definitive Agreement
Apr 19, 2021
A A TORONTO, April 19, 2021 /CNW/ - OverActive Media Corp. ("OverActive") and Abigail Capital Corporation ("Abigail") (TSXV: ACC.P), a capital pool company, are pleased to announce that they have entered into a qualifying transaction agreement dated April 19, 2021 (the "QT Agreement") pursuant to which OverActive and Abigail will complete a transaction that will result in the previously announced reverse takeover of Abigail by the shareholders of OverActive (the "Transaction"). The Transaction Subject to TSX Venture Exchange ("TSXV") approval, approval of the OverActive shareholders and other conditions set out in the QT Agreement, OverActive will amalgamate with a wholly-owned subsidiary of Abigail in order to facilitate the completion of the Transaction. Upon completion of the Transaction, the resulting company (the "Resulting Issuer") will continue to carry on the business of OverActive. Immediately prior to the completion of the Transaction, Abigail will effect: (i) a consolidation of all of the outstanding Abigail common shares (the "Abigail Shares") on a nine to one basis (the "Consolidation"), resulting in an aggregate of 1,333,333 post-Consolidation Abigail Shares outstanding; and (ii) a name change pursuant to which Abigail will change its name to "OverActive Media Corp." or such other name as determined by OverActive. Pursuant to the Transaction, the holders of common shares in the capital of OverActive (the "OverActive Shares") shall receive one post-Consolidation Abigail Share (each, a "Resulting Issuer Share") in exchange for each OverActive Share held. Upon completion of the Transaction and without giving effect to the Brokered Offering (as defined below), the shareholders of Abigail will hold 1,333,333 Resulting Issuer Shares and the shareholders of OverActive will hold approximately 68,665,692 Resulting Issuer Shares. The shareholders of OverActive immediately prior to completion of the Transaciton will include shareholders who receive OverActive Shares upon the conversion of the Subscription Receipts (as defined below) and upon the exchange of Class B Limited Partnership Units previously issued by OverActive Limited Partnership (the "OverActive LP Class B Units"). In addition to the foregoing, the holders of Abigail options and warrants will be entitled to acquire up to an additional 166,667 Resulting Issuer Shares, the holders of OverActive options will receive options to acquire up to an additional 6,486,000  Resulting Issuer Shares and the Agents (as defined below) will receive warrants to acquire up to an additional 614,235 Resulting Issuer Shares. Concurrent Financing As previously announced, OverActive has recently completed two private placements pursuant to which it raised aggregate gross proceeds of approximately $40 million from the sale of subscription receipts (the "Subscription Receipts") and OverActive Shares at a price of $2.25 per Subscription Receipt or Share (the "Offerings"). The brokered private placement consisted of the issuance of a total of 10,237,255 Subscription Receipts for total proceeds of approximately $23 million (the "Brokered Offering"). TD Securities Inc. acted as lead agent on the Brokered Offering along with a syndicate of agents (together the "Agents") including Cormark Securities Inc., Echelon Wealth Partners Inc. and Eight Capital. Upon satisfaction of certain conditions, immediately prior to the closing of the Transaction, each Subscription Receipt will be automatically converted into one OverActive Share which will then be immediately exchanged for one Resulting Issuer Share, in each case without any further consideration or action by the holder thereof. In addition, OverActive completed a non-brokered private placement of 7,492,598 OverActive Shares to current shareholders, friends and family for total proceeds of approximately $17 million. It is expected that the proceeds of the Offerings will be used primarily for organic and acquisition-based growth initiatives and used for working capital and general corporate purposes. Directors and Officers of the Resulting Issuer Upon completion of the Transaction, it is anticipated that the current directors and officers of Abigail will resign and that the management team of the Resulting Issuer following the completion of the Transaction will be comprised of Chris Overholt (President & Chief Executive Officer), Adam Adamou (Chief Strategy Officer), Alyson Walker (Chief Commercial Officer), Rikesh Shah (Interim Chief Financial Officer), Mike Armstrong (Vice President, Marketing), Tyler Keenan (Vice President, Global Partnerships) and Jorge Schnura (Vice President, Strategy and General Manager (Europe). It is anticipated that following the completion of the Transaction, the Resulting Issuer's board of directors will consist of seven directors: Sheldon Pollack, Michael Kimel, Jeffrey Kimel, Christina Bianco, Robin Brudner, Rizwan Jamal and Jamie Firsten. The relevant experience of the proposed officers and directors of the Resulting Issuer is set out below. Chris Overholt, President and Chief Executive Officer Chris Overholt brings over 25 years of experience in the sports industry and currently serves as President and Chief Executive Officer of OverActive. Chris is also a Member of the Global Esports Federation Board, and chairs its Digital, Technology and Innovation Commission. He joined the Canadian Olympic Committee ("COC") in April 2010, serving in the dual roles of Chief Operating Officer and Chief Marketing Officer. In August 2011, he was named Chief Executive Officer and was in that role until October 2018, during which time Chris oversaw the broad scope of operations of the Olympic Movement in Canada including national sport development programs, Team Canada preparation, Olympic bids and events, including working with Canada's 52 national sport federations. Chris played a key role in the marketing, branding, and business strategies for some of North America's top sports franchises, including: Miami Dolphins, Florida Panthers, and seven years with Maple Leaf Sports & Entertainment delivering industry-leading results for the Toronto Maple Leafs and the Toronto Raptors. Chris holds a Bachelor of Arts degree from Western University in London, Ontario and is a graduate of the Harvard Business School Executive General Managers Program in 2001. Adam Adamou, Chief Strategy Officer Adam Adamou is a co-founder and Chief Strategy Officer at OverActive and brings over 25 years of experience to OverActive across a career spanning venture capital, investment banking, mergers & acquisitions and executive management, where he was involved in funding some of the great Canadian technology companies. He has completed over $2 billion in transactions as a venture capitalist, investment banker and M&A specialist. Prior to this, Adam managed an extensive acquisitions program for AcuityAds Inc. (TSX: AT) where he sourced, structured and priced to completion four acquisitions over 18 months across two continents. These acquisitions positioned AcuityAds as an international leader in advertising, with momentum that has carried it forward to unicorn status. Adam also served as Executive Chairman of International Datacasting Corp. (TSX: IDC), and led the restructuring and growth efforts of this global digital media company. He is a Chartered Financial Analyst (CFA); and a graduate of the Rotman Commerce Program at the University of Toronto (B. Comm). Alyson Walker, Chief Commercial Officer Alyson Walker joined OverActive in 2019 and is the Chief Commercial Officer at OverActive. She is responsible for driving growth through global partnerships, marketing, content, public relations and events, as well as managing the various corporate services functions at OverActive. Prior to OverActive, Alyson was the Vice President of Brand Partnerships & Client Strategy at Bell Media from 2016 to 2019. Previous to Bell Media, she led the network and broadcast teams at Maple Leaf Sports & Entertainment with the Toronto Maple Leafs, Toronto Raptors and Toronto FC. From 2010 to 2014, she was responsible for sponsorship sales and service, merchandise licensing and commercial rights management at the Canadian Olympic Committee. Alyson was part of the team that brought the 2010 Vancouver Olympic Games to Canadians. Alyson holds an MBA from the Rotman School of Management at the University of Toronto and a BSc from McGill University. She is a WISE (Women in Sport and Events) Toronto board member, a member of the Ryerson MBA in Sport Business Advisory Board, a selection committee member with the Sponsorship Marketing Awards, the Honorary Co-Chair of the 2020 "5 to Watch" Awards and a ReachUp board member. Alyson is a mentor for organizations including The Future Sport Lab, the Sponsorship Marketing Council of Canada and GEM (Girls E-Mentorship). Sheldon Pollack, Chair Sheldon Pollack is founder and President of Ov2 Capital Inc. Mr. Pollack is a serial entrepreneur – starting his first venture at the age of 16 and co-founded OnX Enterprise Solutions at the age of 21. OnX grew to become one of North America's largest IT services company with revenues of approximately $1 Billion. In 2017, OnX was acquired by Cincinnati Bell. Sheldon went on to become co-founder and Chairman of OverActive. Mr. Pollack remains an active private and public market investor in earlier stage technology companies. Mr. Pollack currently serves as chairman for AcuityAds Holding (TSX:AT) and is a member of the board of Ov2 Investments 1 (TSXV:OVO) and Exelerate Capital (TSXV:XCAP.P). Mr. Pollack is a member of the board for Sunnybrook Hospital Foundation and in 2012, Mr. Pollack founded AbilityGives.org, a charity dedicated to providing highly specialized equipment to children and young adults with special needs. Michael Kimel, Director  Michael Kimel is Co-Founder, and Chairman of Harlo Entertainment. Michael has led the growth and success of multiple businesses across North America. Notable ventures include co-founding Chase Hospitality Group), a globally recognized brand, responsible for creating leading culinary destinations, including their flagship award-winning restaurant, The Chase. He played a key role in the development and success of Miami landmarks Komodo, Swan and Papi Steak. He also serves as a member of the Pittsburgh Penguin's management committee. Michael's dedication to the growth and success of in his businesses has awarded him a ranking on Toronto's Top 50 Most Influential People. Jeffrey Kimel, Director  In 2018, Jeffrey Kimel founded Harlo Capital and is currently President. Harlo Capital is a real estate private equity and development platform. At Harlo, Jeffrey oversees the company's executive team, while developing Harlo's strategic growth strategies, raising capital, and seeking out new deals, acquisitions, and development partners. Prior to founding Harlo, Jeffrey was the Director of Acquisitions and Development at Westdale Properties. Jeffrey actively serves on various boards and charitable organizations including serving on the Board of Directors of the CAMH Foundation, the committee of the Barrie 2 Baycrest Annual Bike Ride and the SickKids Foundation Campaign Cabinet. In addition, Jeffrey sits on the Credit Committee of CMCC Capital Fund, the Management Committee of the Pittsburgh Penguins' hockey club, and is a Director at Chase Hospitality Group. Christina Bianco, Director  Christina Bianco is currently an independent consultant assisting various start-up and growth mode businesses. Christina was most recently the Executive Vice President, Special Projects, Planning and Analysis for The Stronach Group, Christina spent eight years with The Stronach Group from 2012 to 2020. From 2002 to 2012, she held several senior executive finance positions at IBM Canada Limited, predominantly in the Strategic Outsourcing services group. Prior to this in 2000 to 2002, Christina served as the Director of Financial Reporting at OnX Enterprise Solutions Inc., a multi-faceted public technology company. Prior to joining OnX, Christina was an accounting professional at PriceWaterhouseCoopers LLP from 1995 to 2000. Christina is a CPA with the Canadian Institute of Chartered Public Accountants and graduated from the University of Toronto with an Honours Bachelor of Arts, Specialist in Management. Christina holds the position of Corporation Member and Member of the Finance Committee for the Board of Directors of Pickering College. Robin Brudner, Director  Robin Brudner is a successful and respected business executive and legal advisor with 25 years of experience in the sports and entertainment industry. She is currently the President of Orbit Leadership Inc. and is the former Interim Chief Executive Officer and Secretary General of the Canadian Olympic Committee. In 2016, Robin joined the Canadian Olympic Committee as the Senior Advisor and Corporate Secretary. Prior to the Canadian Olympic Committee, Robin was the Executive Vice President, General Counsel and Corporate Secretary of Maple Leaf Sports & Entertainment Ltd. She joined the Toronto Raptors in 1995, and later became General Counsel for the Toronto Maple Leafs. Robin is a graduate of the ICD/Rotman School of Management's Director Education Program and has obtained her ICD.D designation. She has served on numerous boards including as the Vice Chair and Chair of the Governance Committee of Dress for Success Toronto. Robin is also on the executive of the Toronto Chapter of the International Women's Forum Canada. Robin graduated from Osgoode Hall Law School and holds a Bachelor of Arts degree (Psychology) from York University. Robin is a past recipient of the Canadian General Counsel Award for Mid-Sized Law Department Excellence. Rizwan Jamal, Director  Rizwan Jamal is President of Bell Residential and Small Business (Bell Canada) responsible for all wireline services, including Fibe Internet and Wireless Home Internet, Fibe TV, Alt TV and Satellite TV, and Bell Home Phone. Formerly the Chief Marketing Officer for Bell Residential Services, Rizwan joined Bell in 2010 as Vice President, Client Experience. He was later promoted to Senior Vice President of Sales, Marketing and Product Development for BRS, and named CMO in 2014. A Canadian telecom industry veteran of more than 20 years, Rizwan holds a Bachelor of Systems Design Engineering from the University of Waterloo and a MBA from Queen's University. Jamie Firsten, Director and Corporate Secretary  Jamie Firsten is a partner at Goodmans LLP. His practice focuses on advising emerging companies in connection with venture financings, M&A, and corporate and commercial law matters, with a main focus on technology companies. Within technology, Jamie is active in the enterprise software and e-sports space. He acts for startups as well as established private and public companies in a wide range of industries, including information technology, media, hospitality, manufacturing and industrial, retail and natural resources. He is part of the Goodmans team, acting as "legal counsel in residence" at the DMZ at Ryerson University, one of Canada's largest business incubators for emerging tech startups. Before joining Goodmans, Jamie was a partner at another large Canadian firm, practicing private equity and corporate law with a strong focus within the technology sector. Rikesh Shah, Interim Chief Financial Officer Rikesh Shah joined OverActive in 2019 and is responsible for all financial operations at OverActive, including financial reporting, corporate accounting, treasury and taxation at OverActive. Rikesh is an experienced financial leader with broad experience in financial management, business leadership, and corporate strategy. Prior to OverActive, he held various senior finance positions from 2010 to 2019 at the Canada Olympic Committee, where his business acumen and vision helped to deliver exceptional strategic direction, streamlined financial and procedural policies and created accountability and monitoring systems. Rikesh has obtained his Chartered Accountant designation and has earned a Bachelor of Commerce degree with distinction from Concordia University. Mike Armstrong, Vice President, Marketing Mike is OverActive Media's VP Global Head of Marketing and is responsible for propelling forward the business, its franchise team brands, and the esports industry. In this role, he oversees strategic planning, brand development, media, content, influencer strategy, data management, and financials for marketing efforts associated with teams in the biggest esports leagues in the world - League of Legends European Championship, Call of Duty League, Overwatch League, and Flashpoint. Mike brings a unique blend of experience to the esports industry, most recently from Google, as a Brand Strategy Lead. In prior roles, Mike has led a content marketing and digital innovation group within the CBC/Radio-Canada, and overseen iconic brands as a CPG marketer at Anheuser-Busch Inbev, Mondelez, and Kraft Foods. Tyler Keenan, Vice President, Global Partnerships Tyler Keenan joined OverActive in 2019 and is the Vice President, Global Partnerships, responsible for driving global revenue through brand partnerships across all OverActive assets. A passionate connector and marketer with over 17 years of leadership experience in Sports and Entertainment garnered through a longstanding career in agency, corporate, and start-up. Prior to OverActive, Tyler spent 2 years as owner of TK Consulting and the Head of Marketing and Partnerships at stackt. From 2007 to 2017, Tyler held various positions with Nike including Global Brand Director for Nike Golf in Canada. Before Nike, Tyler also spent 4 years at Mosaic. Jorge Schnura, Vice President, Strategy and General Manager (Europe) Jorge Schnura joined OverActive in 2019 and is the Vice President, Strategy & GM, Europe, responsible for the European Business Operations at OverActive as well as part of the M&A Committee. Prior to OverActive, Jorge was the Co-Founder & President at MAD Lions, Spain's biggest esports organisation, which was acquired by OverActive in 2019. Before MAD Lions, Jorge was the Co-Founder & Chief Operating Officer at Sourced Technologies S.L., a Spanish company developing machine learning algorithms to analyze the source code of large enterprises to improve their software development lifecycle. From 2011 to 2016, Jorge was the Chief Operating Officer at Tyba Tecnolgías S.L., a Spanish company that operated the largest jobs marketplace for tech companies and startups in Europe before being acquired by Graduateland. Jorge has also been a professor of business and entrepreneurship at IE Business School and IE University and has served as advisor to the European Commission in its Digital Jobs & Skills Initiative. Other Insiders Upon completion of the Transaction, it is anticipated that Westdale Construction Co. Limited ("Westdale") will be a significant shareholder of the Resulting Issuer. Westdale is an Ontario corporation based in Toronto, Ontario that is beneficially owned by members of the Kimel family, including Michael Kimel and Jeffrey Kimel, both of whom will be directors of the Resulting Issuer. Financial Information of OverActive The table below sets out certain financial data for the OverActive in respect of the periods for which financial information which will be included in the Filing Statement: Year ended December 31, 2020 (audited)
Adam Adamou Investments
1 Investments
Adam Adamou has made 1 investments. Their latest investment was in OverActive Media Group as part of their Angel on October 10, 2018.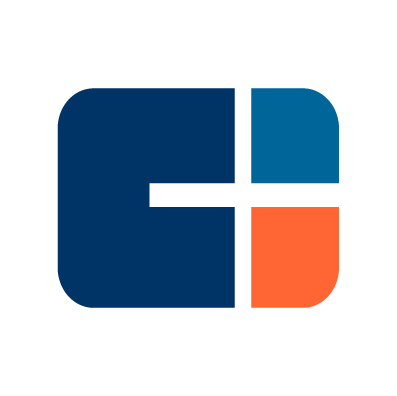 Adam Adamou Investments Activity | Date | Round | Company | Amount | New? | Co-Investors | Sources |
| --- | --- | --- | --- | --- | --- | --- |
| | | | | | | |
| | |
| --- | --- |
| Date | |
| Round | |
| Company | |
| Amount | |
| New? | |
| Co-Investors | |
| Sources | |
Discover the right solution for your team
The CB Insights tech market intelligence platform analyzes millions of data points on vendors, products, partnerships, and patents to help your team find their next technology solution.
Request a demo