Search company, investor...
Stage
Biz Plan Competition
| Alive
Last Raised
$10K
| 4 mos ago
About Wearable Technologies
Wearable Technologies operates as a personal emergency safety response system in the form of a wearable that provides a Safety-As-A-Service solution to the vulnerable population. It detects and potentially predicts hazards and protect the wearer by automatically alerting guardians and 911 using assisted AI. It was founded in 2021 and is based in Hartland, Wisconsin.
Wearable Technologies's Product Videos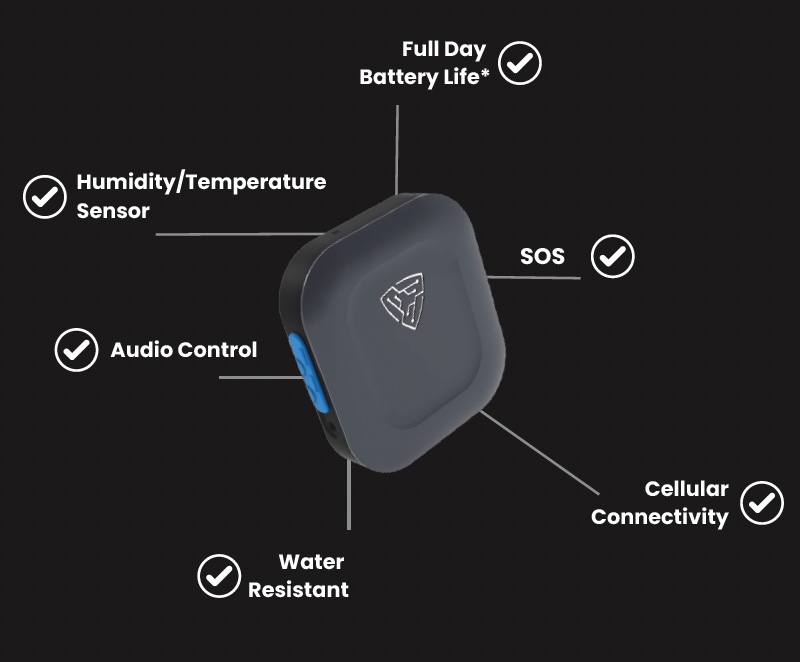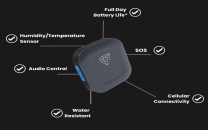 WearableTechnologies Companion Demo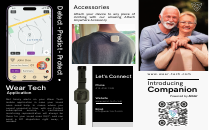 WearableTechnologies Companion Factsheet
Wearable Technologies's Products & Differentiators
Companion

Our beta offering is a digital wearable companion providing safety at all times
Latest Wearable Technologies News
🔒 Artificial intelligence in action
Jun 19, 2023
By Share Milwaukee-based startup Bright Cellars uses the data it collects from customers to generate insights, which have allowed the company to develop its own portfolio of wines. You'd be hard-pressed to find a single industry that hasn't yet begun implementing AI in some way or another. To help illustrate how prevalent AI has become, here is a snapshot of how several tech companies and startups in Wisconsin are leveraging this technology in their products and services. Milwaukee-based tech Want to Read the Entire Article? Become a BizTimes Insider today and get immediate access to our subscriber-only content and much more. Sign up for BizTimes Daily Alerts Stay up-to-date on the people, companies and issues that impact business in Milwaukee and Southeast Wisconsin Ashley covers startups, technology and manufacturing for BizTimes. She was previously the managing editor of the News Graphic and Washington County Daily News. In past reporting roles, covering education at The Waukesha Freeman, she received several WNA awards. She is a UWM graduate. In her free time, Ashley enjoys watching independent films, tackling a new recipe in the kitchen and reading a good book. ABOUT US FOLLOW US Copyright ©2023 BizTimes Media, LLC. All Rights Reserved. You'd be hard-pressed to find a single industry that hasn't yet begun implementing AI in some way or another. To help illustrate how prevalent AI has become, here is a snapshot of how several tech companies and startups in Wisconsin are leveraging this technology in their products and services. [caption id="attachment_559183" align="alignnone" width="1418"] Milwaukee-based tech startup CodeBaby Inc. creates digital avatars for use across various industries. [/caption] CodeBaby: Milwaukee-based tech startup CodeBaby Inc., which creates digital avatars for customers across various industries, began integrating ChatGPT with its conversational AI avatars earlier this year. The company also recently announced it is working with Proto Inc., the original, patented inventor of hologram devices and platforms, to develop hologram avatars with conversational AI capabilities. Synthetaic: Delafield-based startup Synthetaic was formed in 2019 for the sole purpose of changing how AI is generated. The company's Rapid Automatic Image Categorization platform fast-tracks the process of creating AI. RAIC combines high-fidelity 3D modeling and novel, generative AI to grow large and high-quality datasets sufficient for machine learning. The platform has been particularly useful in industries that utilize unlabeled data, including in conservation and climate change efforts and in medicine. RAIC was recently used in partnership with The New York Times to help track the Chinese spy balloon that floated across the U.S. earlier this year. EnsoData: This Madison-based company uses the first AI technology cleared to aid clinicians in the diagnosis of sleep disorders and sleep apnea. The startup works primarily with clinicians, health systems and academic medical centers to improve health care outcomes by streamlining data analysis with waveform artificial intelligence. Using AI, EnsoData's technology transforms waveform data points collected from sensors in medical devices and wearables into a report so clinicians can make fast and accurate diagnoses. Water Intelligence LLC: The Milwaukee startup company is developing a camera-based sensor utilizing computer vision and AI to measure the flow rate of water in sanitary sewer collection pipes. Forj: Founded by Kurt Heikkinen, former chief executive officer of Modern Hire, this Milwaukee-based tech company provides customer relationship management and content management platforms for associations and professional organizations. Heikkinen's team has been working to tailor the platform to leverage data science and artificial intelligence so that members can connect based on interests for a more personalized experience. Sift Healthcare: Founded in 2017, this Milwaukee-based data science company uses artificial intelligence and machine learning to accelerate insurance reimbursement, personalize patient collections and strategies and improve revenue cycle efficiency in health care operations. Rivet: Milwaukee-based Rivet is changing how teams interact by leveraging AI and analytics to foster stronger connections between co-workers, leading to team unity, greater productivity and higher retention. Employees take a short, psychology-based assessment, which Rivet then uses to build a workplace persona that helps match colleagues. The company's proprietary algorithm matches employees and introduces them with an email that includes tips to start a conversation. [caption id="attachment_482923" align="alignnone" width="1280"] Joe Scanlin of Pewaukee-based Scanalytics. Credit: Lila Aryan[/caption] Scanalytics: This Pewaukee-based company has developed intelligent floor sensors and predictive analytics technology used to measure human behavior in commercial, retail and home environments. The company's technology has been applied to commercial buildings to save energy by turning on lights and HVAC only when an area is occupied. Scanalytics records, stores and analyzes the number of people who enter a space, the routes and patterns they take and how long an individual spends with a particular person, product or display. VasosGnosis Inc.: Milwaukee-based medical tech startup VasosGnosis Inc. is developing surgical planning and diagnostic software that can be thought of as the Google Maps of vascular surgery. Using the startup's software, doctors can rely on AI-powered algorithms to help detect, diagnose and select treatment options for patients suffering from cerebrovascular diseases. Bright Cellars: This Milwaukee-based wine subscription startup is leveraging AI to engage more effectively with customers. Bright Cellars polls customers on which wines they like from its monthly wine subscription service in order to make personalized recommendations. The startup then leverages data it collects to generate insights, which have allowed Bright Cellars to develop its own portfolio of wines. The company also implements a rapid, data-driven research and development cycle to "prove out new wines in an industry that has struggled to attract a modern consumer," according to the company. Pythonic AI: Milwaukee-based Pythonic AI uses machine learning and natural language processing to allow those in the title insurance industry to better understand their documents. Pythonic's TitleGPT large language model can "see" scanned documents and PDFs, providing machine comprehension of title and escrow documents. [caption id="attachment_553953" align="alignnone" width="2560"] Hartland startup Wearable Technologies' safety device uses AI and machine learning to detect, predict and protect against hazards. [/caption] Wearable Technologies: This Hartland-based startup is working on a wearable device that uses artificial intelligence and machine learning to detect, predict and protect against hazards. There are three key components to the device, the first being a detection component that can let you know when a person being monitored has gone outside of their set boundaries. There is also a predictive modeling component. Users can mark possible hazards in a specified area and the device can provide a real-time estimate as to when the person being monitored will reach that hazard. The last component provides an enhanced level of protection by sending out different levels of alerts. Zywave: Wauwatosa-based software company Zywave announced in June it has begun rolling out several new product upgrades that use AI. Zywave is using generative AI to fuse its data and content offerings, amplifying its efficiency and capabilities, all while maximizing user experience. Specifically, within its Content Cloud solution, the insurtech firm has launched a new capability in which users can set parameters and quickly and easily generate and send a targeted, engaging and valuable email to their clients. Zywave is also working on more than 50 AI-enabled use cases. Graceful Management Systems: This Madison-based startup has created a cloud-based enterprise resource planning service for the construction industry. Using AI, GMS generates insights using data from contractors' completed projects and operations, company financials and real-time market feeds. This data is then used to autonomously optimize and adjust project costs, schedules and estimates. DataChat: Madison-based DataChat's Guided English Language platform brings conversational intelligence to businesses. Conversational intelligence is a way for people to collaborate with machines. Humans bring their intuition, and the machine uncovers interesting patterns through data. "Thus, humans and machines play to their strengths and collaborate to discover hidden gems in data," according to DataChat. This offering allows people to carry out an array of data analytics functions, such as exploratory data analysis, predictive analytics, structured querying, free-search querying, visualization and data wrangling, all in a single platform. Earlier this year, DataChat also announced the release of its own generative AI tool, Ask. Its large language model-based technology enables users to ask free-form questions about their data using a ChatGPT-like interface to produce insights. Stay up-to-date with our free email newsletter Keep up with the issues, companies and people that matter most to business in the Milwaukee metro area. Sign Up Now
Wearable Technologies Frequently Asked Questions (FAQ)
When was Wearable Technologies founded?

Wearable Technologies was founded in 2021.

Where is Wearable Technologies's headquarters?

Wearable Technologies's headquarters is located at State Road 83, Hartland.

What is Wearable Technologies's latest funding round?

Wearable Technologies's latest funding round is Biz Plan Competition.

How much did Wearable Technologies raise?

Wearable Technologies raised a total of $10K.

Who are the investors of Wearable Technologies?

Investors of Wearable Technologies include UWM Lubar Entrepreneurship Award.

Who are Wearable Technologies's competitors?

Competitors of Wearable Technologies include Fitbit and 6 more.

What products does Wearable Technologies offer?

Wearable Technologies's products include Companion.

Who are Wearable Technologies's customers?

Customers of Wearable Technologies include Journey21.
Compare Wearable Technologies to Competitors