Search company, investor...
About ViGenCell
ViGenCell (KOSDAQ: 308080) is a biotechnology company that develops immune cell therapy technologies to treat tumors by improving patient's immunity in parallel with conventional cancer treatments such as surgery, drug therapy, and radiation therapy. It was founded in 2013 and is based in Seoul, South Korea.
Loading...
ViGenCell's Product Videos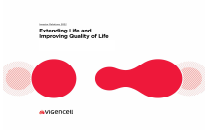 VGC ViTier Coporate Deck CB Insights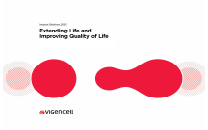 VGC ViMedier Coporate Deck CB Insights
ViGenCell's Products & Differentiators
ViTier

Autologous antigen specific Cytotoxic T Lymphocytes
Loading...
Latest ViGenCell News
Korean biopharmas rush to unveil pipeline developments at AACR 2023
Mar 16, 2023
닫기 Korean biopharmaceutical companies are again heading to the annual Association for Cancer Research (AACR) conference to present their next-generation pipelines and platform technologies. Scores of Korean drugmakers will participate in the 2023 Association for Cancer Research (AACR) conference to present their next-generation pipelines and platform technologies. This year's AACR event will be held in Orlando, Florida, from April 14-19. AACR is a global oncology organization with more than 50,000 members in nearly 120 countries. It is considered one of the three major cancer societies, along with the American Society of Clinical Oncology (ASCO) and the European Society for Medical Oncology (ESMO). Companies including Hanmi Pharmaceutical, Lunit, Bridge Biotherapeutics, Abion Bio, ST Pharm, Curocell, ST Cube, AbClone, ViGenCell, and Genome & Company said that they will showcase their drug candidates and technologies. They will present posters on their early research findings, mainly preclinical and phase 1 trial results. Based on the research results, they are expected to discuss development possibilities such as technology transfer with multinational pharmaceutical companies. Hanmi Pharmaceutical plans to announce the results of seven studies during the 2023 AACR, the most among Korean companies. The results cover a variety of mechanisms, including interleukin-2, KRAS mutation targets, and double antibodies. Lunit, a medical artificial intelligence (AI) company, has participated in AACR for five consecutive years since 2019. Lunit will present five research abstracts on the application of AI biomarkers and AI pathology analysis solutions to various cancer types. "This year's presentations will feature the newest studies demonstrating the predictive value of Lunit's AI biomarker platform, Lunit SCOPE IO, part of the Lunit SCOPE suite," the company said. Among the abstracts, the company put an emphasis on a poster titled "An AI-based ensemble model combining H&E images with semantic contents extracted from Lunit SCOPE IO." According to the company, the novel approach brought significant improvement in the accuracy and robustness of KRAS G12C mutation prediction for non-small cell lung cancer (NSCLC). Bridge Biotherapeutics will present a poster study on the preclinical findings of BBT-207, a fourth-generation lung cancer targeted therapy candidate. The company had previously presented BBT-207's pharmacokinetic properties - as explored in cell lines and animal models, and its resistance to resistance mutations, such as the C797S positive double mutation, during the 2022 AACR conference. During this year's AACR, Bridge Biotherapeutics will present data on efficacy, improved survival in a brain metastasis animal model, and inhibition of brain metastases, including C797S-positive double mutant NSCLC, and the potential for targeted therapy in C797S-positive mutant NSCLC following the use of third-generation NSCLC therapies such as Tagrisso, based on results from additional animal studies. Abion Bio will present five abstracts on its anticancer treatment pipeline. One of the studies the company plans to unveil during 2023 AACR includes ABN202, an antibody that combines interferon-beta with antibodies. The company stressed that the study supports that ABN202 is a potent drug candidate in Trop2-positive urothelial cancer by directly inhibiting tumor growth and activating anticancer immune responses through type 1 IFN signaling. ST Pharm will present preclinical results from the combination therapy STP1002, a candidate for the treatment of advanced solid tumors, and MEK inhibitor. Curocell, a company specializing in the development of CAR-T therapies, will present results from its CD5 CAR-T for T-cell lymphoma, which is a CAR-T therapy that targets CD5 on the surface of T-cells. The company's treatment minimizes allogeneic killing, which is a limitation of existing CD5 CAR-T therapies. In animal studies, Curocell has demonstrated that CD5 CAR-T, combined with its technology, has a superior anticancer effect in animals. ST Cube will present pharmacokinetic and immunophenotyping data from its phase 1 clinical trial of the immune checkpoint inhibitor, nelmastobart, and the development of an anti-BTN1A1 diagnostic antibody. During the 2023 AACR, ST Cube will present pharmacokinetic, pharmacodynamic, and immunohistochemical findings from the dose-dependent phase 1 study of nelmastobart in the patient's blood. According to ST Cube, nelmastobart showed no dose-limiting toxicity at the highest dose, and the company observed efficacy in patients at intermediate and high doses and in patients with refractory solid tumors. AbClone plans to disclose some of the nonclinical and phase 1 results of its CAR-T therapy AT101. The company has been conducting a phase 1 clinical trial for AT101 since May last year, and the company will explain how its candidate differs from the four existing commercialized CD19 CAR-T therapies by acting on a new site on the CD19 protein. ViGenCell will present data from in vitro and in vivo studies evaluating the antitumor efficacy of CAR-T cells targeting hematologic and solid cancers using a CD30-derived co-stimulatory signaling domain, demonstrating its superiority over traditional CAR signaling domains. Genome & Company will present three preclinical results from GENA-104, a novel targeted immune checkpoint inhibitor. Other companies that plan to present studies during AACR 2023 include LegoChem Bioscience, ABL Bio, Oscotec, NeoImmuneTech, Eutilex, Tium Bio, Kainos Medicine, Nibec, Cartexell, and Qurient.
ViGenCell Frequently Asked Questions (FAQ)
When was ViGenCell founded?

ViGenCell was founded in 2013.

Where is ViGenCell's headquarters?

ViGenCell's headquarters is located at Sungeui Hall 1321, Seoul.

What is ViGenCell's latest funding round?

ViGenCell's latest funding round is IPO.

How much did ViGenCell raise?

ViGenCell raised a total of $26.34M.

Who are the investors of ViGenCell?

Investors of ViGenCell include Shinhan Venture Investment, DAYLI Partners, TIGRIS investment, Premier Partners, Boryung and 3 more.

What products does ViGenCell offer?

ViGenCell's products include ViTier and 2 more.
Loading...