Search company, investor...
Last Raised
$18M
| 2 yrs ago
About Urban Remedy
Urban Remedy targets people who are lacking weekly nutrition, or feeling tired, ill, stressed, overweight or overloaded with rich foods and alcohol. Its juice serving is packed with hand-pressed, raw, and organic fruits and veggies. Snacks are gluten, grain, white sugar, and dairy-free. meal replacements aim to fill consumers up with protein, foods, fruits, and vegetables.
Research containing Urban Remedy
Get data-driven expert analysis from the CB Insights Intelligence Unit.
CB Insights Intelligence Analysts have mentioned Urban Remedy in 2 CB Insights research briefs, most recently on May 26, 2021.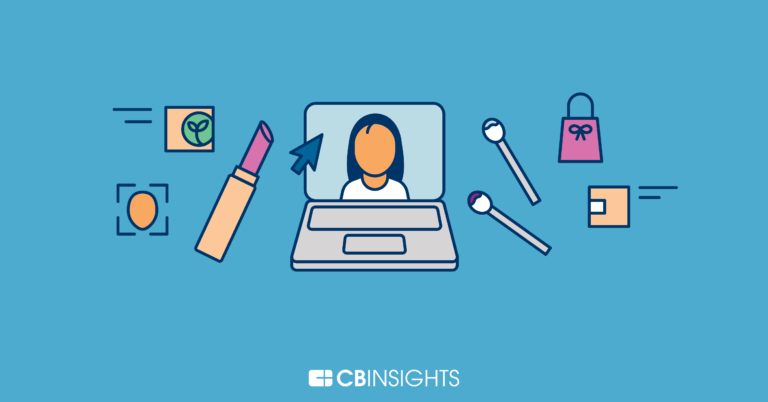 Expert Collections containing Urban Remedy
Expert Collections are analyst-curated lists that highlight the companies you need to know in the most important technology spaces.
Urban Remedy is included in 2 Expert Collections, including Food & Beverage .
F
Food & Beverage
2,801 items
Startups in the food & beverage space, including alternative proteins, vertically-farmed produce, functional beverages and more.
W
Wellness Tech
1,370 items
We define wellness tech as companies developing technology to help consumers improve their physical, mental, and social well-being. Companies in this collection play across a wide range of categories, including food and beverage, fitness, personal care, and corporate wellness.
Latest Urban Remedy News
Daily Harvest Pivot—Will Frozen Smoothies Finally Take Off at Retail?
Aug 4, 2023
[Disclaimer: the author was a subscriber for 2.5 years until March 2022 but has had no financial relationship with Daily Harvest] The week of July 17, Daily Harvest started rolling out to 1,100 Kroger stores (Fry's, Ralph's in LA, Kroger, Dillons, Fry's, Fred Meyer, QFC, Ralphs, Smith's, and Harris Teeter). I and other observers have been waiting for a retail push from the brand for several years—it is intuitively where the long-term volume will be found in this emerging segment as long as the company can manage the other variables required. Rachel Drori founded Daily Harvest in a commercial kitchen in New York in 2015. It was a pure smoothie business for the initial years, though Rachel apparently had a platform intent all along and saw her brand as part of the broader food-as-medicine trend. The company formed amid rising meal kit delivery hype (see Figure 1). As more and more meal kit DTC brands launched and grew in the late 2010s, Daily Harvest had an enormous category tailwind in its favor. Personalizing one's diet far beyond the offerings at your local supermarket or Costco was exciting for many of us. Proof of this meal kit/DTC meals tailwind can be found in an early earned media win for the business – Daily Harvest got mentioned on Goop, Gwyneth Paltrow's high-traffic lifestyle site, in July 2016 as part of its 'approved' meal delivery services round-up. Paltrow eventually became an investor as well. [i] The brand also rode the DTC wave of venture capital investment, obtaining two closely timed seed rounds in 2016, then a rapid Series A, B, and C sequence bringing in a total war chest of $120 million. It's important to note that the earliest seed investors were not part of the core CPG investor community you see wandering trade shows like Expo West. M13 and Mindset ventures focus on seeding innovations at the intersection of consumer goods and technology via DTC sales. These stakeholders bet on unicorn-level growth. A Killer Outcome? Early consumers beyond the Manhattan 1% discovered quickly what many others did. Daily Harvest had America's key dietary outcome — weight loss — embedded in every UPC. If you convert 80% of your breakfasts and lunches to Daily Harvest (like my wife and I did during Lockdown 2020), you will most likely lose some weight in the first month. [ii] It's called high fiber/low carb calorie restriction, which sheds weight for most people. But it is tough to sustain this diet in a food culture outside of lockdown, shoving carbs and sugar in our faces all the time. Daily Harvest had the advantage of e-mail connectivity, social ads, and even cable TV ads (which accelerated during the pandemic). The power of socially reinforced calorie restriction is not new in weight loss circles. The Mediterranean Diet is the only dietary program scientifically proven by non-sponsored academics to sustain weight loss for up to 12 months (if you can stay inside its rules). [iii] Yet, the smoothie products that launched Daily Harvest hit additional outcomes; the most important was the convenient preparation of a fresh smoothie. Daily Harvest solved a straightforward problem – making your own fresh smoothie at home. In homes that grocery shop infrequently, smoothie-making will quickly waste produce. And you'll need to invest time in procuring raw vegetables and fruit, not to mention experimenting with some pretty lousy smoothies until you get it right. Committed vegan athletes have long habitualized their morning smoothie intake because they need to consume large amounts of plant protein to keep their muscles healthy. They will put in the effort I just described. The rest of us are used to much simpler food preparation in the morning. And this much larger audience of non-vegans simply wants a nutrient-dense, weight-shedding start to their day that forms the real prize at stake. These folks are as likely to grab a yogurt cup or a nutrition bar instead of fussing with a blender in the morning. So, that smoothie must taste phenomenal and be quick and easy to make. Retail Pivot – Overdue, Poorly Executed and Hasty Daily Harvest had already surpassed $100 million in gross sales before the pandemic struck. The 2020 stimulus payment cycle helped fuel the rise of many DTC businesses and benefited the company. Consumers saved thousands of dollars a month by not going to restaurants AND received multiple stimulus payments. And, with no commuting, there was more than enough time in the morning to dump a smoothie cup in a blender. As with Freshly , the rapid sales increase of Daily Harvest rested on an abnormal behavioral foundation that could not possibly last. The lack of restaurant access alone in 2020 enabled the college-educated and upper-middle-class core audience of Daily Harvest to divert excess cash to $150 weekly shipments of Daily Harvest. My own behavior revealed this in my 2020 Daily Harvest order history. $150 weekly is generally a profitable AOV in direct-to-consumer businesses above $50 million (even frozen, home-delivered ones). Like many observers, I waited for the brand to enter retail from 2019 onwards. 2020 was a near-impossible year to enter retail for new brands unless you wanted to buy a 'land grab' of frozen shelf slots. So, it is not surprising that Daily Harvest just focused on adding DTC customers instead. But why not in 2021? Why now? And will the brand finally accelerate the frozen smoothie category, a segment with only one leading brand (Dole)? According to Bloomberg's recent reporting, Drori herself was the primary barrier to entry. "For years, Drori derided the grocery store frozen-food aisle as "literally and figuratively a cold place" antithetical to discovery. People reach in and grab what they need, then briskly shut the door, trying not to get blasted by the cold air." [iv] Things change fast at venture-backed private companies. Daily Harvest has now secured three entire shelves in the frozen vegetable section of Kroger stores at great expense. One shelf is for the core line – frozen smoothies that initially got the brand going. Another shelf is for flatbread products. And another is for their veggie bowls. These are presumably the top selling UPCs online as well. Given the brand's historic and successful scaling of veggie-heavy smoothies and bowl meals, vegetable aisle placement makes sense. You'll find more vegetable content in Daily Harvest products than any Jamba Juice smoothie cafe. Only the Whole Foods Market smoothie bar compares in quality. But vegetable aisle placement only makes sense if the non-smoothie UPCs also pull their weight. That's because the smoothie is a fruit-based, sweet category for most Americans. The original frozen smoothie products in American retail (e.g., Jamba Juice Smoothies at Home) sell in the frozen fruit section at conventional retailers. This frozen fruit aisle placement is also true for emerging premium brands like Blender Bites and Evive. Fruit aisle placement is intuitively correct because the large QSR smoothie chains focus primarily on sweet, fruit-based offerings. It is what sells the most. This is where consumers are used to seeing smoothie products. Even Walmart, Target, and Kroger's private label brands have extended into frozen smoothie products in the same aisle. If Daily Harvest smoothies are its most scalable UPCs, they are in the wrong aisle. This is because they rely primarily on fruit and sweetness. They follow the mainstream smoothie flavor rules, even when they have spinach and kale in them. Daily Harvest's smoothie pricing – $8.49 per cup – may seem high if you don't buy smoothies at cafes. But their prices lie in the middle of an immature price continuum in a disorganized segment with only one leading brand. There is no clearly merchandised frozen smoothie set in modern retail. It is primarily an adjunct shelf set inside or adjacent to frozen fruit. Daily Harvest has gone to market with a product that contains 7.5-8oz of product, yielding a 16-ounce smoothie, most like the size and satiation power of a typical food service offering (16 ounces is the smallest). It sells for $8.49 per cup. Jamba Juice at Home – 4-ounce product to yield an 8-ounce smoothie – $5.19 or $10.20 if we upsize to standard smoothie volume. Most of the emerging brands' pre-blended cubes cost the same per 8 ounces. Dole Fruit and Veggie Blends offer a similar 8 oz product yielding a 16 oz smoothie – $11.78/5 = $2.35! It's tough to compete with Dole's pricing immediately, but vegetable content is one way to do it. Competing directly in the vegetable aisle may also heighten the 'veggie' content perception of smoothie products that are mostly fruit. The risk with Daily Harvest's go-to-market approach is multi-layered. The company is not relying on smoothies to win, for one thing, even though it's still likely that smoothies are their number one revenue-generating product line online. These UPCs taste the best overall to a mainstream American audience. They're also the oldest and best-known Daily Harvest products. The platform approach in the veggie aisle will confuse shoppers in the frozen veggie/potatoes section because the products here are dinner side dishes. This is not an aisle that says morning food, and it's not an aisle that says 'meals.' Daily Harvest's smoothie placement simply misses out on smoothie shopping traffic in the next aisle. There's no in-store or in-aisle call-out signage to help catch the eye of brand-aware shoppers. Daily Harvest spent millions on national CTV advertising during the pandemic, so brand awareness is likely high in top markets like Seattle, LA, and New York. But there's a more significant issue with Daily Harvest's roll-out. It's so basic and tactical that I cannot explain how it happened, especially since the Board has experts in retail CPG execution. The set has rolled out as an unbranded white block to the shopper (see photo, below). Only the smoothie cup permits a visible logo consistently IF it gets adequately faced. The flatbreads present a tiny surface area that is not readable from a distance (most frozen pizzas are shelved with their largest side acting as the front panel). The bowls are unbranded on both sides, covered in unreadable text. Daily Harvest shipped their DTC packaging unchanged into the Kroger system. The result is an invisible white wall, precisely the undiscoverable product set Drori feared in a 2018 podcast interview paraphrased above. Not creating separate retail packaging is a common mistake when extending from DTC to brick retail. And usually, the barrier is not cash. The barrier is awareness of how people navigate retail environments, how quickly they scan shelves, and how much they truly don't care about your product launch. So, the situation Daily Harvest has created for itself is one in which traditional ads and promotions simply won't trigger conversion at the same rate as they would with a professionally designed brand block. Nor will former Daily Harvest customers easily 'discover' it. The lack of category focus, floor or door signage, and packaging fumble are all unforced errors unless haste is the primary driver of this retail extension. Bloomberg's analysis of credit card data suggests that Daily Harvest is now only selling around $150 million at most. And they are also facing massive lawsuits from influencers and former customers who claim to have been hospitalized due to the Crumbles product launch. [v] There is a very urgent need for both cash and growth. Plant-Based Platform OR Killer Smoothie Brand? It's clear from the retail launch that Daily Harvest sees itself precisely as it did before entering retail: a plant-based, vegan platform brand serving all meal occasions. The brand spent several years ramping up all these products before the pandemic and hit $250 million in DTC sales at one point. Yet, the best data science available on early-stage brand growth suggests that retail offerings that scale in food and beverage should be highly focused when they enter retail and not platformed across categories or the store. Shoppers ignore the unfocused offering that is new to them. It is just an easy way to get through the store. Fragmented placement leads to a fragmented consumer base that is hard to activate with persuasively weak brand marketing (brand marketing is for reminding, not building brands). Retail brands should also focus on the most mainstreamable sensory experience and leave the niche offerings to brand fans, who will be happy to find them on a DTC website. If you have a multi-category array of products as a DTC business, you should only extend the highest-performing category into retail first. For example, many early consumers of Daily Harvest bowls did not find them satisfying or filling. Their meager caloric value qualifies them as snacks to most Americans. Online reviews consistently show this problem with their 'lunch' offerings unless you are into a short-term weight loss regimen. If you hang out with a certain, highly affluent, urban vegan crowd, Daily Harvest seems mainstream. Urban Remedy also thought this when they started placing branded coolers with all sorts of food and beverage categories in Whole Foods. Urban Remedy has not scaled in conventional retail for a reason. And that reason is not capital. The reality is that, for most vegan meal brands, few of their UPCs are mainstreamable in terms of meeting basic sensory expectations in their respective categories. They have a nutritionist approach to veganism built-in, one in which culturally normative sensory cues are avoided almost out of pride. While Daily Harvest has had excellent customer data for years, the company does not seem to understand the broader food landscape within which it now must compete. The beauty of DTC food sales is the ability to reach 1-2% HH niches with premium products they want and cannot find at Kroger or Walmart. The curse of DTC food is that your entire company has adapted to serve a niche without understanding how to bridge to an audience that can get you to 10-20% of American households in your core category. Focusing on the founder's original ideology (food as medicine) deep into Phase 4 and beyond has made it harder to focus and contract the UPC mix onto the hero UPCs. It becomes impossible to dilute the original proposition for a Walmart audience ready to buy something less sophisticated and expensive. A vegan food platform sounds timely, but the reality is that pure vegan eaters are infrequent and not plentiful enough to create a $500 million business (and they never have). And if you want to reach large numbers of non-vegan consumers, though, you need to focus ruthlessly on a health-oriented category with a conventional sensory orientation. You need something like sweet smoothies in the frozen fruit section with a huge logo on the front of each cup. About the Author Dr. Richardson is the founder of Premium Growth Solutions, a strategic planning consultancy for early-stage consumer packaged goods brands. As a professionally trained cultural anthropologist turned business strategist, he has helped nearly 100 CPG brands with their strategic planning, including brands owned by Coca-Cola Venturing and Emerging Brands, The Hershey Company, General Mills, and Frito-Lay, as well as other emerging brands such as Once Upon a Farm, Rebel creamery, and June Shine kombucha.
Urban Remedy Frequently Asked Questions (FAQ)
When was Urban Remedy founded?

Urban Remedy was founded in 2012.

Where is Urban Remedy's headquarters?

Urban Remedy's headquarters is located at 800 Redwood Highway Frontage, Mill Valley.

What is Urban Remedy's latest funding round?

Urban Remedy's latest funding round is Series D.

How much did Urban Remedy raise?

Urban Remedy raised a total of $41M.

Who are the investors of Urban Remedy?

Investors of Urban Remedy include Obvious Ventures, The Builders Fund, Manna Tree Partners, 301 INC, Venture51 and 5 more.

Who are Urban Remedy's competitors?

Competitors of Urban Remedy include Verde Food and 4 more.
Compare Urban Remedy to Competitors