Search company, investor...
Last Raised
$200M
| 2 yrs ago
About Transcarent
Transcarent operates as a consumer digital health company. It uses a combination of software, technology, and data science to supply consumers with information and access and provide better outcomes and cost-effective decisions. It provides telehealth services, at-home visits, appointment bookings, therapy, specialists, and pharmacy services. It serves consumers, employers and consultants, and providers and health systems. It was founded in 2020 and is based in Denver, Colorado.
Loading...
Transcarent's Product Videos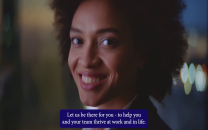 transcarent behavioral health Demo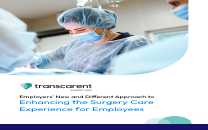 Transcarent Surgery Care White Paper
Transcarent's Products & Differentiators
Transcarent

Transcarent is a health and care experience created for consumers and offered by their self-insured employers. It is the one place to access high-quality, affordable care. High-quality care extends beyond a collection of solutions and it shouldn't break the bank for consumers or their employers. We believe your health and care experience should be easy, connected, and simple to understand. And most importantly, personalized for you. Transcarent is already available to over four million employees of leading companies nationwide and is less than half the cost for employers of managing a collection of disparate solutions, with streamlined reporting and employee communications.
Loading...
Expert Collections containing Transcarent
Expert Collections are analyst-curated lists that highlight the companies you need to know in the most important technology spaces.
Transcarent is included in 4 Expert Collections, including Unicorns- Billion Dollar Startups.
U
Unicorns- Billion Dollar Startups
1,228 items
D
Digital Health
10,585 items
The digital health collection includes vendors developing software, platforms, sensor & robotic hardware, health data infrastructure, and tech-enabled services in healthcare. The list excludes pureplay pharma/biopharma, sequencing instruments, gene editing, and assistive tech.
T
Telehealth
2,856 items
Companies developing, offering, or using electronic and telecommunication technologies to facilitate the delivery of health & wellness services from a distance. *Columns updated as regularly as possible; priority given to companies with the most and/or most recent funding.
D
Digital Health 150
150 items
The winners of the third annual CB Insights Digital Health 150.
Latest Transcarent News
Suffolk County executive race: David Calone stresses business experience
Oct 22, 2023
Suffolk County executive race: David Calone stresses business experience Democratic Suffolk County Executive candidate Dave Calone speaks to community members about his agenda at a meet-and-greet in Centerport on Oct. 15. Credit: Morgan Campbell By Scott Eidler scott.eidler@newsday.com Share In the summer of 1994, David Calone, an intern for Vice President Al Gore, got a peek into his "Reinventing Government" campaign at meetings in the White House and Old Executive Office Building. Gore's campaign to use private sector strategies to make the federal government more efficient made an impression on Calone, then a 20-year-old junior at Princeton University. Sitting in on meetings with early internet entrepreneurs, with a large photo of NASA's "Blue Marble" Earth, taken from space in 1972, on Gore's office wall, Calone was reminded of the scope of what government had done, and could do. "It was an inspiring time," Calone recalled. "If government has an important role to play, we need to do it in an efficient and forward-looking way. How does government help tackle the issues for people of new economies, and go forward?" Almost 30 years later, the experience working for Gore fuels Calone in his bid to become Suffolk's first new county executive in 12 years. Calone, an entrepreneur and former federal and state prosecutor, faces Republican Brookhaven Town Supervisor Ed Romaine in the Nov. 7 general election. Democratic County Executive Steve Bellone is term-limited and can't seek reelection. The four-year term comes with an annual salary of $241,409. After a legal career at the U.S. Department of Justice and the New York Attorney General's Office, and more than a decade in private equity, Calone wants to lead Suffolk government as it contends with significant challenges. Among them, he says, is an overhaul of a county social services department criticized for missing warnings before the death of 8-year-old Thomas Valva in 2020; recovery from a cyberattack that brought government operations to a standstill last year; a lack of funding for much-needed sewer upgrades; and the need for more affordable housing. "At this moment in time people are concerned about safety and affordability, and opportunity and jobs, you have the chance to elect someone who actually comes from law enforcement, and someone who has created jobs and small businesses, and comes from the private sector," Calone said. "We need leaders who are future-oriented. We need a leader over the next decade who has the background to solve the problems we're facing." Romaine, 76, and county Republican leaders have tried to portray Calone as too inexperienced because he's never held elected office, and as a "fat cat" who lent his campaign $750,000 and is out of touch with the average Suffolk voter. Romaine also cites what he characterizes as negative ads by the Calone campaign. "He doesn't have the right temperament for government. And he doesn't have the right temperament to bring people together," Romaine said during an Oct. 10 debate at Newsday's studios. Calone brands Romaine as a "creature of government" who accepts contributions from companies that do business with Brookhaven Town. "I think people are tired of career politicians," Calone said. "The vast majority of our donors are local. But yes, I've done business around the country. And so I know people who are friends who have been helping me. But quite frankly, I think it's better to be beholden to myself, than be beholden to these vendors." Calone, 50, grew up in Mount Sinai and graduated from Earl L. Vandermeulen High School in Port Jefferson. His mother was an elementary school teacher in the Shoreham-Wading River school district and his father worked as an engineer for the former Long Island Lighting Co. Calone and his wife, Kate Jones Calone, a Presbyterian minister, live in Setauket with their two daughters, 12 and 18, and son, 16. After graduating from law school in 1999, Calone worked as a prosecutor for the U.S. Department of Justice in the National Criminal Enforcement Section in Washington, D.C. In that role he worked on several cases investigating conspiracies involving bid-rigging and antitrust violations in the marine construction industry in the Gulf of Mexico. After the terrorist attacks of Sept. 11, 2001, the Justice Department asked him to assist in the prosecution of the so-called "20th hijacker," Zacarias Moussaoui, who was charged with conspiracy in the attacks. Calone said he reviewed classified information and documents and wrote court filings for the case. Moussaoui pleaded guilty to the charges in 2005 and was sentenced to life in prison at the federal ADX Supermax prison in Florence, Colorado. "We spent hours and hours reviewing classified information and reports to sift through information for that prosecution," recalled Daniel Zelenko, a law partner in the New York office of Crowell & Moring and a former federal prosecutor. Calone, who had security clearances from his role investigating international bid rigging, had a strong grasp of the Classified Information Procedures Act, which governs the use of classified information at trial, according to Zelenko. "I think Dave has always been very motivated, a reliable colleague, you could trust him with highly sensitive information, and have a real sense of fairness and integrity," Zelenko said. In 2004, Calone joined the State Attorney General's Office, where he investigated health care fraud. In 2006, Calone became general counsel for Jovian Holdings Inc./Jove Equity Partners, a fund that starts and invests in companies across the nation. His friend from Princeton, Jared Polis, now the Democratic governor of Colorado, started the fund. In 2008, around the time Polis was elected to the U.S. House of Representatives, Calone took over Jove Equity as CEO. Calone in 2012 estimated the fund's worth at more than $50 million. Its value has grown since, his campaign said, although it would not provide an exact valuation of assets. The fund started several companies and nonprofits, including Bridge Health, which connects patients in need of surgery with top providers at discounted rates. Transcarent, a San Francisco tech company, merged with Bridge Health in 2020. Glen Tullman is Transcarent's chief executive, and his family foundation has contributed $100,000 to Calone's campaign. Calone and Polis also were among the co-founders of Patriot Boot Camp, a Colorado nonprofit that assists military veterans and their spouses in starting small businesses. Taylor McLemore, an entrepreneur and another Patriot co-founder, said Calone "had the vision that if we built a national program, because there are veterans all over the entire country, that we could bring together the resources so that they have a chance of success." Calone rejects criticism from Romaine's campaign that he lacks experience and stresses his government work on a volunteer or appointed basis, such as the solar panel permitting process; starting Suffolk Forward, Suffolk's COVID-19 small business recovery efforts; and heading the Superstorm Sandy review task force. Calone said he helped draft the sewer water quality referendum. In 2009, former Suffolk County Executive Steve Levy tapped Calone to chair the Suffolk County Planning Commission, a position he held until 2015. Calone served on the board of the Long Island Power Authority from 2009 to 2012. He joined the board of Accelerate Long Island in 2012, a nonprofit that helps technology startups, and founded the Long Island Emerging Technologies Fund, which provides seed money to the startups. In 2016, in his first race for public office, he lost the Democratic primary for Congress in New York's First Congressional District to former Southampton Town Supervisor Anna Throne-Holst by 319 votes. Throne-Holst lost the general election to then-Rep. Lee Zeldin (R-Shirley). Last Sunday in Centerport, Calone spoke to supporters in the backyard of Bob Lopez and Carol Zwielich. "This is where elections get won, this is where they get lost, it's right now," he said. Then he laid out the difficulties. "Suffolk County is a very, very purple county. We have 30,000 more Democrats than Republicans. We're basically even," he said. "We know that we have work to do as Democrats to make sure we're fixing the branding that's happened in the last year or two." Democratic voters outnumber Republicans, 34% to 31%. Another 28% are unaffiliated with a political party, and the remaining voters are registered with minor political parties, according to the state Board of Elections. Republicans are eager to capitalize on key gains in recent years, such as winning a majority in the county legislature in 2021, when Republican Ray Tierney also beat incumbent Democrat Tim Sini for county district attorney. In 2022, Zeldin carried Suffolk County by 58-41% in his unsuccessful bid for governor against incumbent Democratic Gov. Kathy Hochul. Romaine has criticized Calone as more liberal and softer on crime than he professes, pointing to Calone's endorsement by the Suffolk County Working Families Party. The party has supported state bail reform laws and other measures the county GOP characterizes as anti-police. "He obviously took their endorsement and is campaigning on their line. I do not support that," Romaine said during the Oct. 10 debate. Calone has said people shouldn't be held in jail because they can't afford to make bail, but that judges "should have the discretion to make a dangerousness assessment as part of their bail determination." He also argued during the debate: "I'm the only candidate with a law enforcement background and the only candidate with a comprehensive plan to keep our community safe. If you care about crime in Suffolk County, trust the prosecutor, not the politician." Lisa Parshall, a professor of political science at Daemen University in the Buffalo suburb of Amherst, pointed to the GOP sweep of all four Long Island Congressional districts last year, and the success of GOP messaging about crime and bail reform laws. "I​​n those suburban counties, you're seeing the political winds are favorable to Republicans. I think there are serious questions to be asked about the Democratic Party organization in those areas," Parshall said. In the summer of 1994, David Calone, an intern for Vice President Al Gore, got a peek into his "Reinventing Government" campaign at meetings in the White House and Old Executive Office Building. Gore's campaign to use private sector strategies to make the federal government more efficient made an impression on Calone, then a 20-year-old junior at Princeton University. Sitting in on meetings with early internet entrepreneurs, with a large photo of NASA's "Blue Marble" Earth, taken from space in 1972, on Gore's office wall, Calone was reminded of the scope of what government had done, and could do. "It was an inspiring time," Calone recalled. "If government has an important role to play, we need to do it in an efficient and forward-looking way. How does government help tackle the issues for people of new economies, and go forward?" Almost 30 years later, the experience working for Gore fuels Calone in his bid to become Suffolk's first new county executive in 12 years. Calone, an entrepreneur and former federal and state prosecutor, faces Republican Brookhaven Town Supervisor Ed Romaine in the Nov. 7 general election. Democratic County Executive Steve Bellone is term-limited and can't seek reelection. The four-year term comes with an annual salary of $241,409. Sign up for the NewsdayTV newsletter From breaking news to special features and documentaries, the NewsdayTV team is covering the issues that matter to you. Sign up By clicking Sign up, you agree to our privacy policy . After a legal career at the U.S. Department of Justice and the New York Attorney General's Office, and more than a decade in private equity, Calone wants to lead Suffolk government as it contends with significant challenges. Among them, he says, is an overhaul of a county social services department criticized for missing warnings before the death of 8-year-old Thomas Valva in 2020; recovery from a cyberattack that brought government operations to a standstill last year; a lack of funding for much-needed sewer upgrades; and the need for more affordable housing. "At this moment in time people are concerned about safety and affordability, and opportunity and jobs, you have the chance to elect someone who actually comes from law enforcement, and someone who has created jobs and small businesses, and comes from the private sector," Calone said. "We need leaders who are future-oriented. We need a leader over the next decade who has the background to solve the problems we're facing." Romaine, 76, and county Republican leaders have tried to portray Calone as too inexperienced because he's never held elected office, and as a "fat cat" who lent his campaign $750,000 and is out of touch with the average Suffolk voter. Romaine also cites what he characterizes as negative ads by the Calone campaign. "He doesn't have the right temperament for government. And he doesn't have the right temperament to bring people together," Romaine said during an Oct. 10 debate at Newsday's studios. Calone brands Romaine as a "creature of government" who accepts contributions from companies that do business with Brookhaven Town. "I think people are tired of career politicians," Calone said. "The vast majority of our donors are local. But yes, I've done business around the country. And so I know people who are friends who have been helping me. But quite frankly, I think it's better to be beholden to myself, than be beholden to these vendors." From law to business Calone, 50, grew up in Mount Sinai and graduated from Earl L. Vandermeulen High School in Port Jefferson. His mother was an elementary school teacher in the Shoreham-Wading River school district and his father worked as an engineer for the former Long Island Lighting Co. Calone and his wife, Kate Jones Calone, a Presbyterian minister, live in Setauket with their two daughters, 12 and 18, and son, 16. After graduating from law school in 1999, Calone worked as a prosecutor for the U.S. Department of Justice in the National Criminal Enforcement Section in Washington, D.C. In that role he worked on several cases investigating conspiracies involving bid-rigging and antitrust violations in the marine construction industry in the Gulf of Mexico. After the terrorist attacks of Sept. 11, 2001, the Justice Department asked him to assist in the prosecution of the so-called "20th hijacker," Zacarias Moussaoui, who was charged with conspiracy in the attacks. Calone said he reviewed classified information and documents and wrote court filings for the case. Moussaoui pleaded guilty to the charges in 2005 and was sentenced to life in prison at the federal ADX Supermax prison in Florence, Colorado. "We spent hours and hours reviewing classified information and reports to sift through information for that prosecution," recalled Daniel Zelenko, a law partner in the New York office of Crowell & Moring and a former federal prosecutor. Calone, who had security clearances from his role investigating international bid rigging, had a strong grasp of the Classified Information Procedures Act, which governs the use of classified information at trial, according to Zelenko. "I think Dave has always been very motivated, a reliable colleague, you could trust him with highly sensitive information, and have a real sense of fairness and integrity," Zelenko said. In 2004, Calone joined the State Attorney General's Office, where he investigated health care fraud. In 2006, Calone became general counsel for Jovian Holdings Inc./Jove Equity Partners, a fund that starts and invests in companies across the nation. His friend from Princeton, Jared Polis, now the Democratic governor of Colorado, started the fund. In 2008, around the time Polis was elected to the U.S. House of Representatives, Calone took over Jove Equity as CEO. Calone in 2012 estimated the fund's worth at more than $50 million. Its value has grown since, his campaign said, although it would not provide an exact valuation of assets. The fund started several companies and nonprofits, including Bridge Health, which connects patients in need of surgery with top providers at discounted rates. Transcarent, a San Francisco tech company, merged with Bridge Health in 2020. Glen Tullman is Transcarent's chief executive, and his family foundation has contributed $100,000 to Calone's campaign. Calone and Polis also were among the co-founders of Patriot Boot Camp, a Colorado nonprofit that assists military veterans and their spouses in starting small businesses. Taylor McLemore, an entrepreneur and another Patriot co-founder, said Calone "had the vision that if we built a national program, because there are veterans all over the entire country, that we could bring together the resources so that they have a chance of success." Calone rejects criticism from Romaine's campaign that he lacks experience and stresses his government work on a volunteer or appointed basis, such as the solar panel permitting process; starting Suffolk Forward, Suffolk's COVID-19 small business recovery efforts; and heading the Superstorm Sandy review task force. Calone said he helped draft the sewer water quality referendum. In 2009, former Suffolk County Executive Steve Levy tapped Calone to chair the Suffolk County Planning Commission, a position he held until 2015. Calone served on the board of the Long Island Power Authority from 2009 to 2012. He joined the board of Accelerate Long Island in 2012, a nonprofit that helps technology startups, and founded the Long Island Emerging Technologies Fund, which provides seed money to the startups. In 2016, in his first race for public office, he lost the Democratic primary for Congress in New York's First Congressional District to former Southampton Town Supervisor Anna Throne-Holst by 319 votes. Throne-Holst lost the general election to then-Rep. Lee Zeldin (R-Shirley). Can Calone win? Last Sunday in Centerport, Calone spoke to supporters in the backyard of Bob Lopez and Carol Zwielich. "This is where elections get won, this is where they get lost, it's right now," he said. Then he laid out the difficulties. "Suffolk County is a very, very purple county. We have 30,000 more Democrats than Republicans. We're basically even," he said. "We know that we have work to do as Democrats to make sure we're fixing the branding that's happened in the last year or two." Democratic voters outnumber Republicans, 34% to 31%. Another 28% are unaffiliated with a political party, and the remaining voters are registered with minor political parties, according to the state Board of Elections. Republicans are eager to capitalize on key gains in recent years, such as winning a majority in the county legislature in 2021, when Republican Ray Tierney also beat incumbent Democrat Tim Sini for county district attorney. In 2022, Zeldin carried Suffolk County by 58-41% in his unsuccessful bid for governor against incumbent Democratic Gov. Kathy Hochul. Romaine has criticized Calone as more liberal and softer on crime than he professes, pointing to Calone's endorsement by the Suffolk County Working Families Party. The party has supported state bail reform laws and other measures the county GOP characterizes as anti-police. "He obviously took their endorsement and is campaigning on their line. I do not support that," Romaine said during the Oct. 10 debate. Calone has said people shouldn't be held in jail because they can't afford to make bail, but that judges "should have the discretion to make a dangerousness assessment as part of their bail determination." He also argued during the debate: "I'm the only candidate with a law enforcement background and the only candidate with a comprehensive plan to keep our community safe. If you care about crime in Suffolk County, trust the prosecutor, not the politician." Lisa Parshall, a professor of political science at Daemen University in the Buffalo suburb of Amherst, pointed to the GOP sweep of all four Long Island Congressional districts last year, and the success of GOP messaging about crime and bail reform laws. "I​​n those suburban counties, you're seeing the political winds are favorable to Republicans. I think there are serious questions to be asked about the Democratic Party organization in those areas," Parshall said. David Calone
Transcarent Frequently Asked Questions (FAQ)
When was Transcarent founded?

Transcarent was founded in 2020.

Where is Transcarent's headquarters?

Transcarent's headquarters is located at 4700 S. Syracuse Street, Denver.

What is Transcarent's latest funding round?

Transcarent's latest funding round is Series C.

How much did Transcarent raise?

Transcarent raised a total of $298M.

Who are the investors of Transcarent?

Investors of Transcarent include Alta Partners, 7wire Ventures, Jove Equity Partners, General Catalyst, GreatPoint Ventures and 12 more.

Who are Transcarent's competitors?

Competitors of Transcarent include Carrum Health, Fair Market Health, Color, Included Health, Rightway and 7 more.

What products does Transcarent offer?

Transcarent's products include Transcarent and 4 more.

Who are Transcarent's customers?

Customers of Transcarent include RUSH.
Compare Transcarent to Competitors
Loading...