Search company, investor...
Stage
Unattributed VC
| Alive
About Tovala
Tovala operates as an online meal delivery service platform. It offers a range of meals such as tacos, steak, pork chops, noodles, pasta, and more. It was founded in 2014 and is based in Chicago, Illinois.
ESPs containing Tovala
The ESP matrix leverages data and analyst insight to identify and rank leading companies in a given technology landscape.
Consumer & Retail / Food & Grocery Tech
The home-delivered meals market offers convenient solutions that simplify at-home cooking by selling fresh and prepared meals directly to consumers. This market includes a variety of solutions, such as ready-to-eat meals, meal kits, and subscription-based meal services. Home-delivered meals offer convenience and time-saving solutions for individuals and families who may not have the time or desire…
Tovala named as Outperformer among 9 other companies, including Gousto, Territory, and Daily Harvest.
Research containing Tovala
Get data-driven expert analysis from the CB Insights Intelligence Unit.
CB Insights Intelligence Analysts have mentioned Tovala in 3 CB Insights research briefs, most recently on Mar 23, 2021.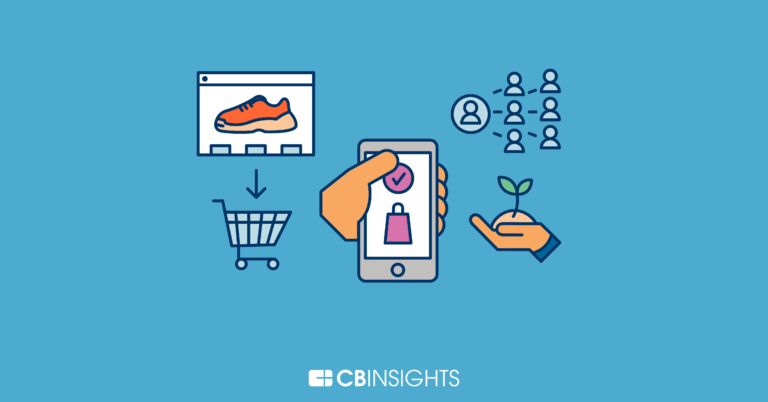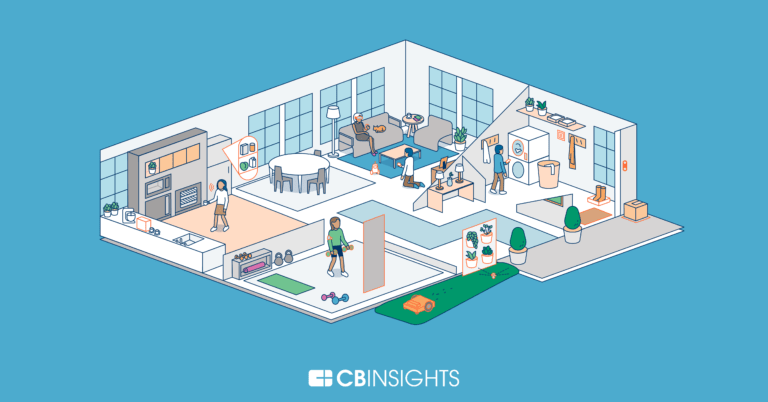 Expert Collections containing Tovala
Expert Collections are analyst-curated lists that highlight the companies you need to know in the most important technology spaces.
Tovala is included in 2 Expert Collections, including Food & Meal Delivery.
F
Food & Meal Delivery
1,517 items
Startups and tech companies offering online grocery, food, beverage, and meal delivery services.
S
Smart Home & Consumer Electronics
1,234 items
This Collection includes companies developing smart home devices, wearables, home electronics, and other consumer electronics.
Tovala Patents
Tovala has filed 2 patents.
The 3 most popular patent topics include:
Cooling technology
Fish processing
Food preservation | Application Date | Grant Date | Title | Related Topics | Status |
| --- | --- | --- | --- | --- |
| | | | Cooking appliances, Cooking techniques, Cooking appliance brands, Barbecue, Ovens | |
| | |
| --- | --- |
| Application Date | |
| Grant Date | |
| Title | |
| Related Topics | Cooking appliances, Cooking techniques, Cooking appliance brands, Barbecue, Ovens |
| Status | |
Latest Tovala News
The Weekend Silicon Valley Stared Into the Abyss
Mar 18, 2023
When SVB collapsed, entrepreneurs who feared losing everything spent nerve-wracking days crafting backup plans, seeking new funds, and pleading with politicians. On Friday, March 10, Mike Wheeler, president and chief legal officer of payroll startup Patriot Software, was on a five-day cruise off the coast of Florida celebrating his brother's wedding. When he stepped ashore that morning for a brief stop in Key West, his cell service returned and he got a message from a representative of the company's former bank: "You ready to move some $ out of Silicon Valley bank??? 😳" Wheeler replied with a question mark. During the night, his company should have sent about $40 million in paychecks to fry cooks, librarians, and 46,000 other US workers via Silicon Valley Bank, or SVB. The banker sent back a screengrab of a stock chart showing that SVB's shares had fallen nearly 90 percent while Wheeler was at sea. SVB was on the brink of collapse—and Wheeler, stuck on a ship—knew almost nothing of the crisis unfolding back on dry land. Late Wednesday, SVB,  famed for startup-friendly loans and great wine parties , had announced it would be raising extra cash after losing $1.8 billion on low-interest bonds. The news followed weeks of gossip about the bank's health and triggered a full-pelt panic after its CEO botched a conference call aimed at assuaging customer fears. SVB clients had tried to pull out a combined $42 billion the day before Wheeler received his perplexing text message, regulators say, the biggest bank run in US history. The startup industry's go-to bank had closed that day $958 million short on cash. Wheeler would soon learn that things had only gotten worse since then. Friday, March 10 As Wheeler caught up with the news in Key West, he learned that SVB's troubles affected not just Patriot, based in Canton, Ohio, but also the roughly 57,000 organizations for which it calculates and disburses wages and payroll taxes. SVB holds those funds in escrow in the days before they get sent to workers at 12:01 am on Fridays. The chaos unfolding at SVB had broken that system, Wheeler discovered as he started poring through delayed text messages. No one had been paid—not even Patriot's own staff. By that point, Allie Egan, founder and CEO of Veracity Selfcare in New York, had experienced a full 24 hours of panic. Venture capital firms including Andreessen Horowitz and Peter Thiel's Founders Fund  had reportedly been advising their portfolio companies to diversify away from SVB, and Egan's investors had joined the chorus on Thursday amid the bank run. But the agreement for Veracity's seed funding stipulated that the money had to stay at the bank. Egan held back from moving money—for now. But she was still concerned. "I was really afraid that we lost everything except the bare minimum," she says, referring to the $250,000 per account guaranteed under the US Federal Deposit Insurance Corporation, or FDIC. That would cover just two months' payroll. "As a founder, you have a lot of investors text you, and they're like, 'What's your plan? What's your plan?' And you're like, 'I don't know. I can't really have a plan.'" Taryn Aronson, CFO of smart oven and meal delivery company Tovala, based in Chicago, had tried to get the company's money out of SVB the night before. But she had woken on Friday to the unwelcome news that the transfers had failed. Just like Patriot's paycheck deposits for 8,100 clients that day, the cash was stuck. Tovala began putting in place a worst-case scenario to stretch its remaining capital for a couple of months. It was an "all-out crisis," says Tovala's founder and CEO, David Rabie. "It would probably kill my company." Allie Egan, founder, Veracity Selfcare Mid-morning on Friday, with the cruise ship still temporarily berthed in Key West, Patriot's Wheeler left his family at a butterfly conservatory while leading a Zoom war room with colleagues back in Ohio. They tried resending the failed payroll transfers to no avail. At 11:56 Eastern, SVB emailed a just-issued  government press release stating that the FDIC was taking over. An SVB representative agreed to join Patriot's war room call and relayed news no customer wants to hear: The worst-case scenario had come true and the bank had collapsed. Inside SVB, some employees figured that their jobs were lost and the bank was dead. "The general consensus was that it was wind-down mode," says one department head, who asked to remain anonymous, as they were not authorized to speak to the media. ​​SVB and FDIC declined to comment for this story. Most Popular Julian Chokkattu Manan Mehta, founding partner of San Francisco-based Unshackled Ventures, an early-stage venture capital fund focused on immigrant founders, took the government pausing the SVB bloodletting as a sign the bank might be saved. But it did not ease his distress throughout Friday. "I was a duck on water. I was calm on top but crazy worried on the bottom," Mehta says. His  Whoop 4.0 fitness tracker showed his recovery score, a measure of "how prepared your body is to perform," dipping to 19 percent on Friday from 85 percent the day before. Mehta had reason to be worried. He and his wife had chosen not to join the run on SVB the day before, confident that regulators and insurance would protect the bank. But now his accounts—and those of companies he'd invested in—were caught in limbo, and the situation seemed to be deteriorating fast. Across the Atlantic, SVB's UK subsidiary claimed it would be unaffected by the collapse of its US parent. "That was not reassuring in the slightest," says Dom Hallas of Coadec, a UK startup trade group. "It was quite apparent that we were in significant trouble." He started calling UK government officials to lobby for a rescue and didn't stop until 1:30 am UK time. By then, the Bank of England had declared SVB UK insolvent. Hours after Hallas went to sleep in London, Joe Hyrkin, CEO of online publishing software maker Issuu, was calling an Uber on Friday afternoon at San Francisco Airport, having just landed from meeting colleagues in Portugal. Uber declined his corporate card, issued by SVB, which held most of Issuu's funds. "We didn't know how and when we would be able to access our cash," Hyrkin says. Fighting jet lag and stress, Hyrkin took naps in between contacting everyone he thought might help figure out how to get his 130 employees paid the following week. By this time, payroll processor Patriot had hatched its own plan. It advised customers to write paper checks to workers and inform Patriot so it could cancel electronic deposits. The startup also began working to sign up payroll escrow accounts with two new banks. "We ended up setting up two full banks by Monday, a process that took us about four months to do with SVB—in under three days," Wheeler says. Against its advisors' wishes, Patriot also  launched a live blog to keep furious customers in the loop. Wheeler was among the last passengers to make a 4 pm boarding call that Friday for the rest of the wedding party cruise destined for Nassau, in the Bahamas, still unsure when the 46,000 Americans relying on Patriot would finally get paid. Saturday, March 11 As panicked founders in the US tried and struggled to sleep on Friday night, the UK's equally jumpy tech sector was just waking up on Saturday morning. It was now March 11, two days after the bank run. About 200 tech CEOs in the UK sent  an open letter to government treasury chief Jeremy Hunt. The letter called SVB's failure an "existential threat" to the country's tech sector and pleaded for intervention. Within hours, the government convened investors, trade groups, and other stakeholders to talk through core challenges, including how to keep the bank liquid and its clients able to operate, and how to communicate clearly about the crisis. As dawn broke on the East Coast of the US, a long day of calls began. SVB employees spoke to clients throughout the day, telling them, "We're here for you," the bank source says, though neither employees nor clients could access its systems. Mehta connected entrepreneurs to other banks, some of which also worked the phones to snap up new clients from SVB. Most Popular Julian Chokkattu Egan of Veracity Selfcare tried filling out FDIC forms to get back her startup's money, desperately seeking to claw back anything she could. But the number and complexity of the forms confounded her, and she feared any errors would disqualify her from getting back vital cash. "It would probably kill my company," she says. Hyrkin, who lives in Palo Alto in the heart of Silicon Valley, got reassurance few others did by stopping by a nearby SVB branch at just the right time. "Lights were on, the parking lot was full. It was clear people were working," he says. He approached someone taping a poster to the building's exterior and they flashed an FDIC badge, saying that customers would have access to the $250,000 insured portion of deposits on Monday and any additional funds later in the week. Hyrkin judged that the company "would get enough of our money quickly enough" to be OK. But with the shocks of the past 24 hours still reverberating, he continued setting up new accounts to direct Issuu sales away from SVB just in case. Patriot's Wheeler, still literally at sea, had paid dearly for some peace of mind. The company hired attorneys at a rate of $1,700 an hour, who advised that payroll funds escrowed on behalf of customers should be protected because the money was already designated to be paid out. When the money would become accessible, no one knew for sure. Altogether, including taxes and the following week's wages, about $100 million in client funds were locked up at SVB. As Wheeler sat down for his brother's wedding dinner aboard the cruise ship without mobile service, an iMessage came in over Wi-Fi from an SVB banker asking to chat. They relayed a message from Rob Freelen, a partner at VC firm Sozo Ventures and former SVB executive, who was among the Silicon Valley investors trying to influence lawmakers and the Biden administration to guarantee all SVB deposits. Political megadonors  Reid Hoffman , a LinkedIn cofounder now at VC firm Greylock, and startup investor  Ron Conway were reportedly part of that push. Freelen had sought out Patriot because he saw it as a powerful example to get in front of Sherrod Brown, the US senator from Ohio and the chair of the senate's banking committee. As the wedding party continued, Wheeler helped tap out a  13-tweet thread tagging Brown and other lawmakers, along with an open letter from Patriot CEO and founder Mike Kappel. It was scheduled to post early the following morning. "We request that you consider the small businesses and their employees nationwide and #savesvb,"  one of the tweets says. "This isn't a handout for the tech-elite and their investors. This is a lifeline for the backbone of our economy and the prevention of catastrophic ripple effects." Sunday, March 12 Backup plans began to materialize. Egan set up a GoFundMe crowdfunding campaign to cover her startup's costs for the foreseeable future. Tovala's Aronson persuaded her investors to finance a bridge loan. Within an hour, and before Tovala's loan was countersigned, their efforts proved superfluous. At 6:15 pm Eastern,  the US government announced that it would ensure no SVB customer lost money, by tapping an insurance fund paid into by banks. Neither startup executive was ready to totally trust that all was safe, but Egan would eventually refund the money that had been raised in that hour. Most Popular Julian Chokkattu Mehta, the investor, and Ashumi Shippee, CFO for color cosmetics company Haus Labs by Lady Gaga, were encouraged when they heard the news. It elicited, both say, a "sigh of relief." Mehta turned off his computer and didn't look at his phone again that day. His fitness tracker recovery score rebounded to 39 percent. Shippee took her own break, and a walk on the beach, after trading information with other CFOs nearly nonstop for 72 hours. Now in Nassau, Patriot's Wheeler heard of the FDIC guarantee via text message after buying an international mobile plan but missed a call from Senator Brown. In a voicemail heard by WIRED, Brown says he had seen the open letter and describes how federal officials worked through the weekend to ensure SVB deposits would be fully guaranteed. Alysa James, a spokesperson for Brown, says the senator called several Ohio companies as he worked to protect US workers from paying the price for other people's failed risky bets. Wheeler, who had been making plans to fly to Washington, DC, later on Sunday with his family to lobby lawmakers in person, could now enjoy what little remained of the wedding celebrations. "I may be the only person who's lost weight on a cruise ship," he says. Monday, March 13 At 4 am UK time, industry boss Hallas woke up to a text message suggesting a deal had been struck to buy SVB UK. Hallas, who had gone to bed only three hours earlier while awaiting word from government officials, trudged into Coadec's office and prepared to inform the startups that belong to the trade group. Soon,  HSBC announced it had bought SVB UK for £1 ($1.20). The more than 40 publicly traded companies Hallas says had drafted letters to investors warning of their exposure to SVB no longer needed to send them. The bank was back. SVB's employees resumed issuing loans and connecting customers to their accounts as some systems returned online. "It's a true revival story," the SVB source says. "The sentiment—the whiplash—we all experienced Sunday evening to Monday is that this institution is really worth saving." Most Popular The alarming rise of India's pay-to-breathe industry An AI " sexbot " fed my hidden desires 🏃🏽‍♀️ Want the best tools to get healthy? Check out our Gear team's picks for the best fitness trackers , running gear (including shoes and socks ), and best headphones Paresh Dave is a senior writer for WIRED, covering the inner workings of big tech companies. He writes about how apps and gadgets are built and about their impacts, while giving voice to the stories of the  underappreciated and  disadvantaged . He was previously a reporter for Reuters and the Los Angeles Times,... Read more Chris Stokel-Walker is a freelance journalist and WIRED contributor. He is the author of YouTubers: How YouTube Shook up TV and Created a New Generation of Stars, and TikTok Boom: China's Dynamite App and the Superpower Race for Social Media. His work has also appeared in The New York Times,... Read more
Tovala Frequently Asked Questions (FAQ)
When was Tovala founded?

Tovala was founded in 2014.

Where is Tovala's headquarters?

Tovala's headquarters is located at 1021 West Adams Street, Chicago.

What is Tovala's latest funding round?

Tovala's latest funding round is Unattributed VC.

How much did Tovala raise?

Tovala raised a total of $63.33M.

Who are the investors of Tovala?

Investors of Tovala include FJ Labs, Origin Ventures, Pritzker Group Venture Capital, Joe Mansueto, OurCrowd and 22 more.