Search company, investor...
Stage
Incubator/Accelerator
| Alive
About Toci Health
Toci Health creates pain relief technology. It provides a dual system of smart therapy, with a thermal system that operates in the optimal therapeutic window and a near-infrared light system. It helps to reduce inflammation and pain in muscles and joints with its technology that combines the beneficial effects of infrared light and heat therapy. Its products include controllers and pads. It was founded in 2020 and is based in San Antonio, Texas.
Loading...
Toci Health's Product Videos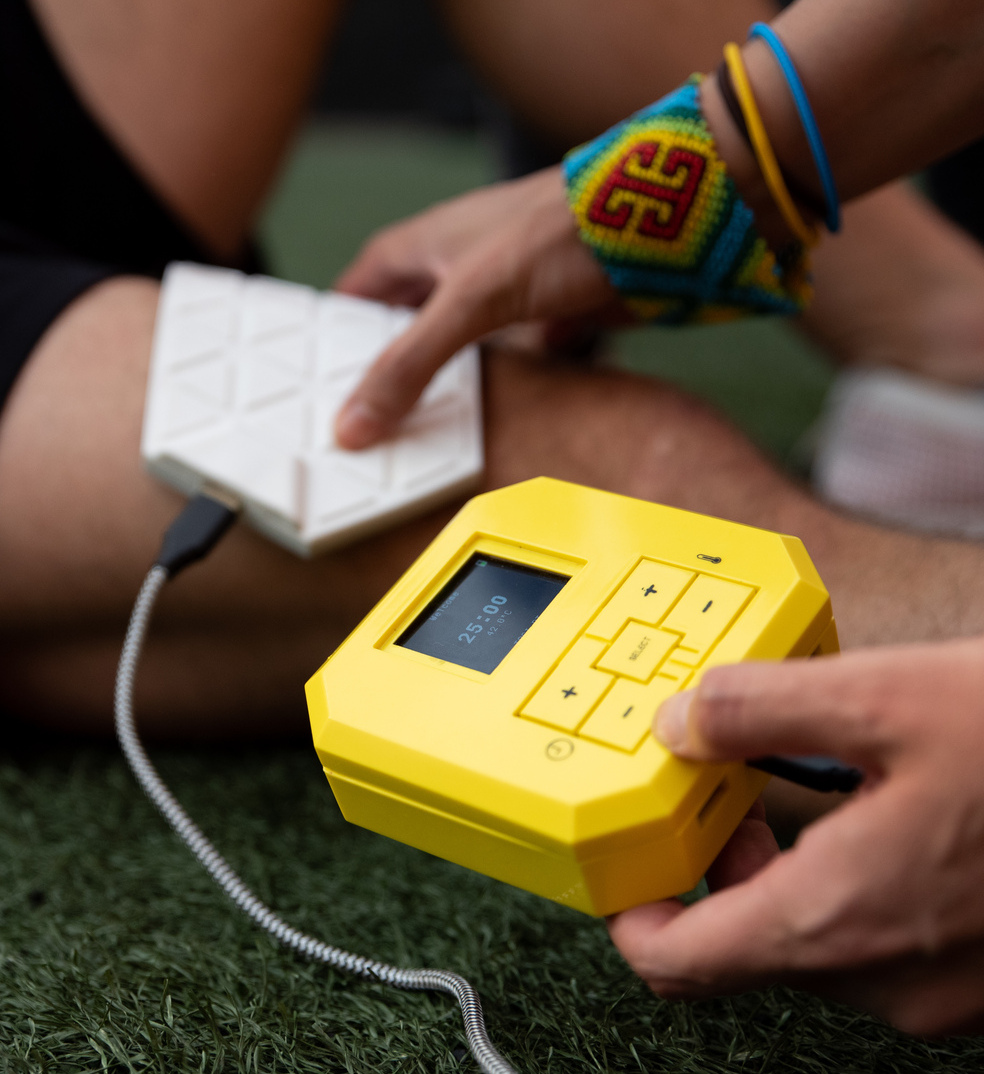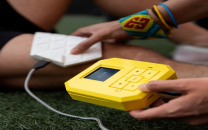 TOCI 5803-1080-crop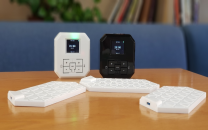 toci-pain-relief-3pads1080
Toci Health's Products & Differentiators
Loading...
Latest Toci Health News
MassChallenge Mexico Announces the Finalists for the 2022 Acceleration Program for Startups in LATAM - MassChallenge
Jun 12, 2023
MassChallenge MassChallenge Mexico Announces the Finalists for the 2022 Acceleration Program for Startups in LATAM This year, more than 470 startups from all around the world applied to MassChallenge Mexico's Acceleration Program for Startups in LATAM, 38 finalists were selected to receive the exclusive benefits of the program. After 2 years of being carried out virtually, this time the program will be held in a hybrid way, with several activities taking place in Mexico City in person, starting the week of June 06 to 10 with the Welcome Event and Bootcamp to initiate the selected startups. Mexico City, June 15, 2022 — After launching an international call for applications on February 15th, MassChallenge Mexico, part of the global network of accelerators that take zero equity, has announced the 38 startup finalists of its Acceleration for Startups in LATAM 2022, which were exhaustively selected by more than 223 expert judges. Those selected for the program include 22 startups from Mexico, four from the United States, four from Argentina, three from Colombia, two from Honduras, as well as startups from Chile, Costa Rica, Guatemala and Peru. As for the industries to which they belong, 7% are from Energy + Clean Tech, 45% are general industries, 10% from Healthcare + Life Sciences, 25% belong to the High Tech sector and 13% from Social Impact. Notably, this year features a greater number of women participating in the program, where 38% of startups have at least one female co-founder. Following the past two years, the program will be carried out in a hybrid way, thus trying to resume the activities and face-to-face events of the accelerator little by little. "Since the founding of MassChallenge 13 years ago, we have learned that startups are the agents of change and the engines of the economy. Their resilience, adaptability, fast pace and, above all, innovation will help overcome the challenges facing our planet right now. At MassChallenge Mexico we continue to have a strong conviction to do everything humanly possible to help these startups through the 4-month acceleration process. We are happy to introduce this exceptional group of startups!" said Camila Lecaros, Managing Director of the organization. Learn in depth details about this year's startups  here . Meet the 38 finalist startups of the 2022 Acceleration Program Energy + Clean Tech Topshelf Enterprises DBA T3DP (Generation) (California, United States): With its 3D micro solar cells, which it can scale with advanced manufacturing techniques, unlike previous predecessors, it can produce 2 to 3 times more power in the same space as a flat solar panel by incorporating advanced photonic crystals based on biomimetics to concentrate and absorb sunlight more efficiently. VALOPES (Efficiency) (Bogota, Colombia): Cloud platform to manage the waste value chain; enables companies to optimize their waste streams from any stage throughout the life cycle. By digitizing the process of documentation and consolidation of key information at the points of generations and connecting companies to ensure accountability and transparency. Maximize the quality and consistency of tombstone data to enable our automated matchmaking exchange solution, inspired by blockchain technology and semantic matching. General Agriicola (Agriculture) (Morelia, Mexico): The FAO indicates that by 2050 agricultural production must increase by 70%, with Africa and Latin America being the regions with the greatest potential. After 3 years of innovation and work with 250 farmers, Agriicola was created. The world's easiest and most affordable satellite monitoring, advisory and management system. With Agriicola, managing your crop is as simple as writing a message on Facebook, or consulting satellite images is as easy as viewing a photo on WhatsApp. Avanzza (Transportation) (Lima, Peru): A comprehensive platform for the optimization, digitization and automation of the flow of freight and shipment transport from the first to the last mile. In addition to this, it offers financial solutions for the data that is collected from its community of carriers and companies, which cannot obtain access to financing or have a high interest in products such as working capital or factoring. BESTLOOK (Art and Fashion) (Delaware, United States): Bestlook is an AI-powered recommendation engine that acts as a digital fashion consultant. Based on Fashion Consulting Principles (colorimetry, fit, body type and style) and patent-pending technology, it helps women discover and buy clothes to look their best. It provides individualization at scale, improving conversion rates and reducing returns, benefiting retailers and customers. Complawiance (Other services) (Mexico City, Mexico): This system facilitates data sharing, legal operations, and project management in a way that can make legal professionals up to 40% more efficient and reduce the overall costs associated with legal operations. Currently operating with clients in sectors such as B2B services, Energy, Food and Beverages, Corporate Law Firms and construction. ECO ROOF S.A.P.I. of C.V. (Agriculture) (Guadalajara, Mexico): Mexico, the agri-food giant, a country that exports more than 18 billion dollars in food, and which, moreover, during the pandemic proved to be an industry that not only did not stagnate, but grew, but despite this, more 80% of small producers and urban producers do not have any type of technology for their harvest. and in parameters such as temperature, humidity or conductivity, they are completely blind and do not keep track or statistics. EFY Easy For You (Other services) (Bogotá, Colombia): Did you know that a beauty professional in a beauty salon in Latin America can work for more than 8 hours and most of these hours are unproductive waiting for shifts to serve clients? That's why EFY connects independent beauty professionals with clients whenever and wherever they want. It seeks to impact the lives of thousands of women, which is why it provides training for professionals through its app. Eugenia Virtual Humans SA DE CV (Entertainment) (Mexico City, Mexico): Creators of their own proprietary scanning technology and workflow to serve the entertainment industries. It recently launched its own facial capture system, which offers enhanced readings of facial expressions to customers. It identifies a more detailed range of emotions than apps like iPhone's AR kit, and is well on its way to improving existing solutions for the B2B market. Envision a future where Eugenia Tech will be available around the world on personal devices that take people into the metaverse. Foodin (Consumer Products) (Mexico City, Mexico): Closing the wellness accessibility gap in the fast food industry with fresh meals cooked by chefs, ready to eat in 3 minutes. with the goal of making more than 25,000 meals per month this year, as well as launching an overnight delivery service to become a data-driven platform-to-consumer business. iBasto.com (Food, drinks and restaurants) (Guadalajara, Mexico): Sellers of common goods and groceries at low prices to corner stores through an easy-to-use web application (iBasto.com) and delivered to your store. What you are really looking for is to collect data on consumer spending, market penetration of new products, and consumer habits to create market research studies to sell to businesses. Other services offered are the positioning of new products and the use of our sales and logistics channel to other merchandise sales companies. MyPay App (Sales) (Mexico City, Mexico): Self-checkout application that allows consumers to make their purchases in the store just by scanning the barcode of the products with their smartphones. With the MyPay app, they avoid lines, avoid contact with other people, view their pre-account while they shop, and have a personalized digital shopping experience in store. Retailers will have real-time consumer and store data and be able to send personalized pop-up offers based on individual consumer behavior. Nodalab (Entertainment) (Mexico City, Mexico): The podcast industry is booming, but on average, half of the podcasts that are released never make it past the seventh show. As for the other 50%, most will struggle to establish an audience and monetize their content. Nodalab is a one-stop solution for emerging content creators and podcasters. It seeks to enhance the expression of ideas and culture through audio and narration. It has four products: Create, Streamline, Launch and Grow, which make podcasting more accessible and profitable for everyone. Outfit 365 (Art and Fashion) (Mexico City, Mexico): The most difficult topic to feel good about yourself is how we see ourselves, that's why Outfit365 wants each person to know how to combine an outfit, taking your data, define your style, colorimetry and body type. It suggests the best totally personalized outfit for any event based on physical characteristics. This app redirects you to electronic commerce, to be able to buy all the clothes through one of them. PinUp (Entertainment) (Santiago de Chile, Chile): PinUp automates the process of finding the perfect match between influencers and businesses based on a number of parameters and needs (demographics, interests, audience, age, engagement, etc.). Companies upload their advertising offers to the platform, which influencers can decide to take and receive products/services/payments in exchange for advertising on their social networks. On the other hand, it also provides influencers with an easy way to identify opportunities that match their interests. PONCE (Agriculture) (Mar de Plata, Argentina): It offers an IoT-based service that prevents losses in the use of water, energy and human resources applied to irrigation. With the purpose of ensuring that every centimeter of water is applied in every corner of the field as it should and with the least amount of resources. Install sensors on the machines to get a virtual clone of them in the cloud. By doing this, it gives instant alerts to the producer when something goes wrong and analyzes the team's behavior. Privauto (Transportation) (Monterrey, Mexico): Privauto is a car sharing platform for temporary workers. Through their smartphone, users can reserve and unlock a fleet vehicle and pay by the hour, day or week and forget about the hassle of renting a vehicle. Insurance, maintenance, cleaning? They do not have to worry about this, Privauto takes care of it. Users only have to pay for the time they are earning money and can focus more on their work. Propel Foods (Food, Drinks and Restaurants) (Mexico City, Mexico): Propel Foods is a FoodTech startup creating plant-based and hybrid protein foods. Using technology, it combines the taste, look and texture of animal protein with products based on plants and invasive species, recreating and enhancing any of your favorite foods. In addition, it ensures that all products contain sustainable, delicious and traceable ingredients that give a boost to communities and the environment. Plants and invasive species are the future of food, and Propel Foods wants to reinvent the entire food system! Viaja Seguro (Travel and tourism) (Mexico City, Mexico): Viaja Seguro is the Insurtech whose purpose is to improve people's lives through the digitization of the world of insurance, being the benchmark for the new way of acquiring insurance. Starting with the world of travel insurance, extending the digital experience and services to the insurance world. With the motto "Safe travels, for everyone everywhere" transforms the shopping experience into travel insurance, providing it with a set of services that allow anyone to travel without worries. Healthcare + Life Sciences: Bleps Vision (Medical Devices) (Mexico City, Mexico): Optometrists are in many towns and small cities the first point of contact for people with visual problems, depending on the problem they can be referred to an ophthalmologist, optometrists need to be prepared to attend to and identify pathologies early. Bringing technology and knowledge to optometrists, many types of blindness can be prevented if detected early, Bleps Vision technologies will be closer to people and will provide a timely diagnosis. Diagnostikare (Health and wellness) (Mexico City, Mexico): Diagnostikare is the leading digital platform for health and wellness services in Mexico. By combining AI technology and the strong expertise of a multidisciplinary team of qualified healthcare professionals, it creates substantial impact through data-driven, personalized primary care. NuupHealth (Health Technology) (Texas, United States): Reducing the risk of medical errors in diagnosis and prescription is a complex task. In Mexico, 240 million medical visits are made per year and 2.5 million Mexicans will be susceptible to some medical error. 35,000 annual deaths could be prevented by eliminating these errors. The NuupHealth SaaS platform has created the new standard of healthcare by providing doctors and patients with the perfect appointment and the perfect prescription. TOCI Health (Medical Devices) (Delaware, United States): TOCI is a smart portable dual therapy system that provides a highly effective pain relief therapy session anywhere. TOCI helps reduce inflammation and pain in muscles and joints with its patented technology that combines the beneficial effects of (1) infrared light and (2) heat therapy, timed to stay in the optimal therapeutic window throughout the therapy session. High Tech Camino21 (Technologies for education) (Mexico City, Mexico): Camino21 is a web-based EaaS platform that leverages data, technology, and networks to provide university professors with a 360-degree diagnosis of their teaching skills, research-based and actionable techniques to hone specific competencies, and prompt feedback on classroom learning. LATAM universities today face the challenge of improving quality while adapting to a rapidly changing market. Instructors are tasked with shifting their teaching practice to more innovative and digital approaches. Coco (Telecommunications) (Monterrey, Mexico): In Mexico alone, there are more than 30k rural communities that do not have any type of telecommunications. Addressing this problem, "co-co" was created, a service (powered by satellite internet) that consists of establishing a point of sale in the community, here, internet tokens are sold at affordable prices. In addition to accepting payments with recyclable materials, eliminating the cost barrier, so that everyone can buy online. Indi (Financial Technology) (Escazu, Costa Rica): Provides fintech, insurtech and health care benefits for the 47 million independent workers in the informal economy in LATAM to profile their income, spending and consumption patterns. Through a monthly subscription fee, it provides a complete and personalized benefits plan for the independent workforce with benefits and services such as: Proof of Income, Life Insurance Plans, Medical and Health Coverage 24/7, network of Discount and indications (Strategic Rest Points). JAAK (Financial Technology) (Mexico City, Mexico): users and identity theft. Currently 20 million users use these solutions. Interested in supporting large and small companies in the fintech sector and access control to provide greater security. It has the experience of collaborating with the largest bank in Mexico with +2.8 million transactions per month. Journey Sports (Financial Technology) (Cancun, Mexico): Creators of a digital microinsurance focused on sports, adventure and fitness, integrating it into gyms, clubs, federations, leagues, tournaments and other sports communities through APIs. It also provides a unique benefit network focused on helping our amateur athletes. It has broken through by selling >10,500 policies, settled over 150 claims with an NPS of 72. There are 48 million amateur athletes in Mexico and only 4% are insured. $1.1 Busd $5.5B market opportunity in Latam. Lo TengoApp (Online Commerce) (Tegucigalpa, Honduras): Lo Tengo is not a simple application, it is actually a simple and easy-to-use technological tool that, with a few clicks from a cell phone, creates an online store with the following characteristics:c catalog of products or services; Geolocation of products or services; Payment gateway; Internal chat for communication with clients; Inventory control; Connection with social networks; Metrics report. Moffin (Financial Technology) (Guadalajara, Mexico): It helps companies not overlook risks and opportunities through recurring assessment of customers, service providers, and distributors. The integration of different data sources that can be updated in centralized customer profiles, go through personalized evaluations based on the needs of your customers. Based on the results of the evaluations, different services can be activated, such as credit history consultation, tax information, sending notifications, among others. Multiburó (Financial Technology) (Guadalajara, Mexico): Multiburó instantly connects and translates information from multiple sources into reputational analysis to raise levels of trust and facilitate commercial transactions between people and companies.. PACO (Business Software) (Mexico City, Mexico): PACO enables companies to reduce workload by digitizing HR processes, strengthen employee well-being, and improve employee experience, retention, and profitability with a platform that combines essential employee benefits with intuitive two-way communication tools between the company and its people. PACO reaches all employees on their mobile devices in a smart and easy way to share how they feel, so HR. H H. You can quickly turn real-time insights into action based on employee feedback. Triidy (Financial Technology) (Medellín, Colombia): In LATAM there are 11 million small e-businesses and more than half will disappear within 2 years because they cannot easily access bank loans to grow their business, the TRIIDY digital wallet helps e-businesses obtain cash advances in less than 5 minutes to buy inventory or pay logistics easier and faster than banks. The business model is to charge commission for sales and more than 5k ecommerces have been financed. If you need to know how we will reach 1 million e-commerce, you can talk to Triidy. Social Impact 1bot (Education) (Antigua Guatemala, Guatemala): Guatemala is one of the worst 10 countries in quality of STEM education. 1bot works to take it to the top 10. Using technology as an educational vehicle, its methodology is up to 6 times more efficient. Supported by robotics, programming and entrepreneurship, it has impacted more than 4,700 children in some of the best schools in the country and through the 1for1 program it has reached the most remote schools. This year will start a new program of rural tech classrooms. Fundacion Dona Un Libro Cambia Una Mente (Educación) (Tegucigalpa, honduras): Founded in 2015, Dona un Libro, Cambio a Mind is an organization that strengthens Central American education by creating and strengthening school and community libraries, providing school teachers and parents with training to improve outcomes and critical skills, and publishing topics focused children's books on topics such as undocumented immigration and environmental protection through the program Leer es To learn. The goals of Dona un Libro are to close the achievement gaps in Central American public education systems, to minimize inequalities and foster socio-educational inclusion, to develop children's imagination and cognitive skills through reading and writing, and to support to families, teachers, and communities to raise an empowered generation of readers. Lufindo (Education) (Cordoba, Argentina): Lufindo is a game that challenges teens to "follow their own adventure" linked to real-life financial scenarios, in a safe environment where "mistakes" are part of the learning process. His research shows that it is imperative to move from simply transferring concepts to cultivating healthy financial habits and strategic decision making. Oxtron (Environment) (Puebla, Mexico): Oxtron calculates, controls and captures greenhouse gas emissions throughout the value chain by providing decarbonization solutions for the food industry. A management platform that measures, reduces and communicates the carbon footprint of food products and a technological device that filters polluting particles and captures the inevitable emissions generated in the combustion processes to convert them into clean air and have data on the amount of released emissions. Oxtron will revolutionize the way we eat. Winim (Environment) (Buenos Aires, Argentina): WINIM is an impact startup that, through an application, allows all food stores and companies to sell their surplus food at discount prices in LATAM. It currently has two verticals: Retail: a wide variety of food stores (from bakeries to restaurants or supermarkets) liquidate their products through the app; Wholesalers: Food producers or distributors can sell their surplus products in a special category in the WINIM Markets application, through B2B or B2B2C models. To find out about the latest news from the Accelerator Program for Startups in LATAM 2022 and all the news from MassChallenge Mexico, do not forget to visit https://espaciostartupmc.com About MassChallenge MassChallenge is the global network for innovators. Headquartered in the United States with eight locations around the world, the nonprofit organization's mission is to help bold entrepreneurs disrupt the status quo and create sustainable change. Since its launch in 2009, MassChallenge has hosted programs in 18 countries, supported more than 3,000 startups around the world, and awarded more than $17 million in non-equity cash and prizes. Learn more about MassChallenge at masschallenge.org. About MassChallenge México Since 2016, MassChallenge Mexico has accelerated more than 200 Startups, we create acceleration processes without taking any type of equity. To these efforts we add the support of experts and partners. Among our greatest achievements is having among our alumni the first Crypto-Unicorn in Latin America, Bitso, which was part of our first Acceleration Program. MassChallenge Mexico Partners Banco Interamericano de Desarrollo, Baker McKenzie, Dentons Cardenas & Carndenas, Femsa, GreenbergTraurig, McKinsey & Company, Nestlé, Next,, Oracle Netsuite, Sigma, Simon Kucher, Universal Music Group Mission Our mission is to equip bold entrepreneurs to disrupt the status quo and to create meaningful change.
Toci Health Frequently Asked Questions (FAQ)
When was Toci Health founded?

Toci Health was founded in 2020.

Where is Toci Health's headquarters?

Toci Health's headquarters is located at 12514 Elm Country Lane, San Antonio.

What is Toci Health's latest funding round?

Toci Health's latest funding round is Incubator/Accelerator.

Who are the investors of Toci Health?

Investors of Toci Health include MassChallenge Mexico.

Who are Toci Health's competitors?

Competitors of Toci Health include Termotex.

What products does Toci Health offer?

Toci Health's products include TOCI.
Compare Toci Health to Competitors
Loading...