Steep Hill Labs
AGRICULTURE | Agricultural products & related activities
steephill.com
Last Raised
$4.07M
| 2 yrs ago
About Steep Hill Labs
Steep Hill is an independently owned and operated cannabis analysis, biotechnology, and research and development facility. The company seeks to empower cultivators, dispensaries, manufacturers, and consumers with a transparent understanding of cannabis science.
Steep Hill Labs Headquarter Location
1005 Parker Street
Berkeley, California, 94710,
United States
510-562-7400
Latest Steep Hill Labs News
Global Companies Expand Work on Cannabis-Based Epilepsy Treatments
Dec 3, 2021
Photo courtesy of Avicanna Global Companies Expand Work on Cannabis-Based Epilepsy Treatments Representatives of companies with global footprints discuss the goals behind the research, governmental approval and sale of cannabis compounds for epileptic conditions. In the U.S., GW Pharmacuticals' Epidiolex is the only CBD product to receive Food and Drug Administration (FDA) approval for any use. This summer, the agency rejected Charlotte's Web's application to approve CBD as a dietary ingredient. Currently, Epidiolex is prescribed as a treatment for Lennox-Gastaut syndrome, Dravet syndrome and tuberous sclerosis complex. However, other companies seek government sign-offs to approve CBD and other cannabis-based treatments for epileptic conditions in children and adults. While companies haven't had the same level of success with U.S. regulatory approval as GW Pharma, global companies have reported promising results regarding scientific research, other governmental approvals and physician prescriptions in other countries. (GW Pharma's parent company, Jazz Pharmaceuticals, did not respond to Hemp Grower's request for comment for this story.) One company diving into cannabis-based epilepsy treatments is Toronto-based Avicanna . In September, the company announced it had filed a U.S. patent application for epilepsy treatment methods using cannabinoid formulations titled, "Methods for Reducing or Eliminating Incidence of Seizures and Sudden Unexpected Death in Epilepsy." Last month, Hemp Grower spoke with Dr. Karolina Urban, Ph.D., Avicanna's vice president of scientific and medical affairs, about the company's ongoing work addressing cannabis-based treatments for epilepsy. While Urban could not share which cannabinoids were used in the treatment methods for which the company has filed the patent, she said, "it is a specific ratio of various cannabinoids and terpenes." Avicanna grows cannabis in the foothills of Colombia's Sierra Nevada de Santa Marta mountain range, sells cannabis products in Canada's medical and adult-use markets, and licenses hemp-based CBD topical formulations to companies re+PLAY and Red White & Bloom to sell in the U.S. For its various cannabis products in Canada's medicinal market, the company conducts observational studies that yield results about absorption rates and bioavailability for various product types, as well as which cannabinoid ratios work best for which conditions; then, it shares that information with physicians so they can make accurate recommendations to patients. However, some products are subjected to a longer, more rigorous pharmaceutical process, and that's what the company seeks for the new epilepsy formulations. The products will undergo more preclinical studies, then may receive regulatory review by the FDA or Health Canada, Urban said. Avicanna's epilepsy drug formulations have been investigated by Dr. Peter Carlen, M.D., an epilepsy researcher at the University Health Network's (UHN) Krembil Research Institute in Toronto. A press release from Avicanna stated the following about Carlen's research: "Preliminary electrophysiological studies on seizure induced wildtype mouse cortical slices determined that treatment with the Formulation Candidate produced significant anti-convulsant effects as compared to treatment with cannabidiol ('CBD') or tetrahydrocannabinol ('THC') alone." When cannabis-based treatments are used for epilepsy, Urban said, they target various receptors, whereas many anti-epileptic drugs currently on the market target single receptors and are sometimes prescribed in combination with other drugs that do the same thing. These pharmaceutical drugs can have numerous side effects, Urban said, adding that between 30% and 40% of people with epilepsy don't benefit from taking them. Refractory, or drug-resistant, epilepsy eventually affects about one-third of people with epilepsy, according to Johns Hopkins Medicine , which is one reason why cannabis companies are working to develop their own treatments. "We still need to understand better, specifically on what these cannabinoids and terpenes are doing," Urban said. "However, we know that CBD or THC or other cannabinoids are not one receptor-specific, and they have all these other roles. And that could be why they're having the effect. So, we still need to do research on it to justify the hypothesis, but you do see it across the industry, that people are looking at it." Aside from utilizing cannabis' natural receptor-binding capabilities and creating an entourage effect vis-a-vis the plant's various compounds, another way Urban said Avicanna plans to further improve its epilepsy drug is by offering the most acute and effective treatment possible. Certain ingredients can improve a product's shelf life and maximize absorption rates in patients, she added. "So, part of that patent is also the work that we've done around it to increase the bioavailability and absorption of these cannabinoids," Urban said. Photo courtesy of MGC Pharmaceuticals All of MGC Pharmaceuticals' cannabis-based products are sourced from growers, with whom the company shares genetics and knowledge. Developments Across the World MGC Pharmaceuticals is another company in the epilepsy-treatment space. The global pharmaceutical company's head office is in Perth, Australia, its European operational headquarters is in Ljubljana, Slovenia, and its European corporate headquarters is in London. In October, Hemp Grower spoke with Roby Zomer, co-founder, managing director and CEO at MGC Pharma, about the company's cannabis-based epilepsy treatments. Rather than synthetic sources, all of the company's cannabis-based products are sourced from growers, with whom it shares genetics and knowledge, Zomer said. Several years ago, the business grew its own cannabis but now sources out the active pharmaceutical ingredients to minimize risks and costs associated with variable climate conditions and other factors. MGC Pharma created an epilepsy treatment with a 1-to-20 THC-CBD ratio—100 milliliters of CBD and 5 milliliters of THC—called CannEpil, that physicians prescribe to patients in Australia, the United Kingdom and Ireland, Zomer said. The drug also includes three minor cannabinoids, he said, but he added that he could not yet disclose what those are. Earlier this year, CannEpil was added to the Primary Care Reimbursement Service as part of Ireland's Medical Cannabis Access Programme (MCAP), allowing Ireland's Health Service Executive (HSE) to cover patient insurance costs for the drug. Looking forward, Zomer said MGC Pharma plans to work toward achieving health insurance coverage for CannEpil in other countries. The company has been able to keep prices affordable for drugs under these "cannabis-access schemes" before insurance, Zomer said. (In Ireland, for example, the company charges between 7,000 to 8,000 Euros—roughly $7,958 to $9,096 USD—per year, while some other companies charge three to four times that much.) "I see all the time—there is … news about companies that have a good drug, but then they increase the price of it and it's falling on the patient …. It's something that I don't want to see in the patients that are being treated with MGC products," Zomer said. "For me, it's [my] personal [view] that I don't want our drug to be considered as a burden on the families and the people that need it." MGC Pharma is also creating an ionic-liquid form of CannEpil that Zomer said "will remove the need of oil-based treatment." He added that the drug is in a nanoparticle form, "increasing the bioavailability and reducing the blood-to-brain barrier" compared to oil-based drugs. The company includes minor cannabinoids and terpenes in these products, but Zomer said he could not yet disclose what those are. Two other cannabis-based products that MGC Pharma has manufactured to treat epilepsy are MP 100 and MP 130, which Zomer said contain CBD isolate and CBD with low levels of THC, respectively. MGC Pharma has worked on epilepsy-treatment development with scientific advisers Dr. Uri Kramer, M.D., former director of the Pediatric Epilepsy Service at Tel Aviv Sourasky Medical Center in Israel, and Dr. David Neubauer, M.D., Ph.D., head of the Department of Child, Adolescent and Developmental Neurology at University Children's Hospital in Ljubljana. Both researchers had investigated epilepsy treatments prior to linking up with MGC Pharma. "They did not know each other … the whole time, and when both of them joined our board committee, we were able to compare their results and to try to build the formula afterwards," Zomer said. MGC Pharma now has plans to expand its footprint in the U.S. In early October, the company announced that it is entering into a three-year, $24-million contract with AMC Holdings to conduct clinical studies for ultimate FDA approval. Zomer added that the contract encompasses cannabis-based products such as CannEpil. "So, the U.S.—it's become a real-life target for MGC," Zomer said. "And we will proceed and move forward—same as in the U.K., Ireland, Australia, Brazil, Russia."   The Solar Cannabis Company , a vertically-integrated cannabis operator based in Massachusetts, adheres not only to strict state regulations on energy use, but also aims to meet its own, more aggressive efficiency goals, which CEO Edward Dow says his company has achieved using light-emitting diode (LED) technology at its flagship facility in Somerset. "Choosing the LEDs and, in my case, Fluence, was critical to the overall design of my whole facility," Dow says. "All the other equipment was HVAC-related equipment that was able to be sized smaller and more efficiently. There was really a trickle-down effect throughout the whole facility that was a direct result of choosing LEDs as my light source." Massachusetts law requires cannabis cultivators to use no more than 36 kilowatts per square foot of canopy space, which Dow says would be difficult to achieve with high pressure sodium (HPS) lighting, unless cultivators compensated with solar power, for example, to offset their energy use. Choosing LED lighting during the buildout of its facility was the first step for Solar Cannabis Company to comply with Massachusetts' strict energy regulations, Dow says. The company now grows three vertical tiers of plants in four operational grow rooms with roughly 200 lights per room. "It's almost half the power you'd use for HPS with a much more focused light," he says, adding that a traditional HPS light uses roughly 1,000 watts whereas an LED fixture uses about 625 watts. While that isn't quite half of the energy load, Dow says that when Solar Cannabis Company factored in the lower cooling requirements needed for the facility, the team was able to cut its power needs roughly in half with proper design. "[Using LEDs] was step one, and then that helps to reduce your overall heat load, your electrical profile [and] all your HVAC equipment," he says. "For us, it started with choosing LEDs and then trickled [down] through the rest of the facility design." Beyond complying with the state's energy rules, Dow ultimately wants Solar Cannabis Company to be carbon-neutral. The company strives to have 50% less emissions than comparably sized operations, he says, adding that his team has "significantly surpassed" this goal. "We're hoping by next year, with the use of our combined heat and power units . . . to offset 75% [or more] of our emissions," Dow says. "We are really excited about it and we're taking every angle we can to cross into that energy profile and CO2 production." Solar Cannabis Company is currently exploring large-scale batteries to capture and use more solar energy on-site, as well as new and more efficient solar panels. "In the near future we would like to keep mo re of our solar 'behind the meter' by utilizing large battery arrays," Dow says. "For this to happen, batteries will need to become more attainable and proven reliable for continued, mission-critical operations. Since Solar [Cannabis Company] has no real electric grid backup power (only 500 amps), we always need to balance the decisions we make with our microgrid." Dow says the company also aims to modify its chilled water system to utilize the additional waste heat from its combined heat and power (CHP) units, or cogeneration units, by using an absorption chiller, which would further reduce the facility's energy needs. CHPs are able to generate power on-site via natural gas. By eliminating typical transmission line loss from a traditional power plant, Dow says, Solar Cannabis Company can save over 20% of the power that is lost before the end user. Fluence by OSRAM   Heat can also be recaptured from the CHP units and used directly in Solar Cannabis Company's grow operation, he adds, which further offsets the facility's energy consumption by eliminating the use of added boilers. "There are also other less-obvious optimizations we are continually implementing throughout the facility in order to stabilize our overall load profile," Dow states. "We try to utilize best practices wherever possible, from water recycling to packaging, and [we] try to keep our team focused on operating efficiently and sustainably." Solar Cannabis Company uses Fluence by OSRAM LED fixtures throughout its whole facility. The company's initial order was for roughly 1,200 lights, Dow says, adding that the team did its due diligence before purchasing the LEDs. Dow originally wanted ceramic metal halide (CMH) lights for the facility, with plans to retrofit with LEDs when his business was financially ready to do so. "However, when you really looked at what that entailed for the design of the whole facility and the upsize of the HVAC and all the other equipment costs that go along with that, not to mention the energy profile that goes with those cheaper lights, then LED became the real clear winner, provided you could trust the LED manufacturer," Dow says. After almost making a deal with another LED manufacturer that has since gone out of business, Dow partnered with Fluence and received about $400,000 in rebates from his utility company when purchasing the fixtures. Dow says Fluence's experts helped the team adjust its environmental parameters to accommodate the LEDs after they were installed, and they have also been available for troubleshooting if any issues arise. In addition to the energy savings associated with the LED fixtures, Dow says his team has also seen increased yields. "From the first harvest, we were expecting a really tough sort of learning curve, and actually, [Fluence] definitely helped us with some environmental parameters right when we first started," Dow says. "You're feeding these [plants] with such intense lights that you also need to have the fertigation or the nutrients to match. Fluence certainly helped us dial that in from early on. So, right out of the gate, we were expecting a ramping up curve to figure out how to use these lights, but we had a really successful first harvest. I want to say we might not yet have hit 2 pounds per light—we might not have been there yet—but we were certainly inching up that way. Now, we have significantly increased the yields we're getting out of these lights." Dow adds that any apprehensive growers who are considering LEDs should know that there is research to support their efficiency in cannabis production. "Whereas it was a really scary thing to do five years ago, the science is there, the engineers are in the space and there's a number of really reputable LED companies out there that are producing a top-rate product that can compete with high pressure sodiums any day of the week," he says. "The science is there. … It's the environmentally conscious thing to do, and there's no downside for crop yields."   Whether cannabis cultivators choose to convert their systems from high-pressure sodium (HPS) lighting to light-emitting diode (LED) technology, to another lighting type, or choose to build out a new facility with LEDs, the growing environment must be adjusted to accommodate the light source. Temperature, humidity and plant nutrition are among the environmental parameters that must be evaluated and potentially accommodated. Many lighting manufacturers, such as Fluence by OSRAM , work with growers to help them manage their grow rooms to adjust for LEDs. Retrofitting with LEDs Abhay Thosar, Fluence's director of horticultural services, says he often sees growers who grapple with temperature and humidity changes when converting from HPS to LED lighting. HPS fixtures give off more heat than LEDs, he says, and cultivators who switch to LEDs could see a drop of up to 8 degrees Fahrenheit in temperature, which in turn affects humidity. "The humidity needs to be adjusted because, remember, when using the HPS, it has so much of the radiant heat," Thosar says. "Most of the time, you don't have a high humidity in the room, and the reason for that is the heat from the HPS . . . was usually drying out that humidity, and you might have 50% or 55% humidity, and that was easy. But, now, switching over to LEDs, it's a spectrum that optimizes the photosynthetic activity . . . and the plant is going to have higher transpiration and . . . that's going to increase the humidity in the room." Thosar says growers need to ramp up their dehumidification and airflow to avoid bacterial and fungal diseases that can affect plants which are exposed to higher-than-ideal humidity levels. "You need to have much better air movement in the room—around the crop—in order to maintain that transpiration rate and also have a better airflow to avoid any spots where there's a bit of humidity, again, in order to avoid some of the fungal or bacterial diseases that could happen within the plant." Temperature and humidity are also closely tied to vapor pressure deficit (VPD)—the difference between the amount of moisture in the air and how much moisture the air can hold when it is saturated. Thosar says many cultivators use VPD to optimize plant growth. "Most of the growers like to steer the crop with the VPD," he says. "They try to be in a sweet spot, and that's why it's important to maintain the temperature and humidity." Higher photosynthetic activity also means that the plants will have increased metabolic activity, he adds, which leads to an uptick in water and nutrients. Growing media may also have to be evaluated and adjusted, Thosar says, as the plants more actively use irrigation and fertilizer. For example, if a cultivator uses rockwool, the size of the rockwool block may need to be increased. Thosar and the rest of Fluence's horticultural services team work with growers to help fine-tune their environmental parameters after installing LED lighting to optimize their crops based on their unique cultivars, growing media, light intensity, infrastructure, and more. "We work very closely with the growers through the first two or three flowering cycles, so they can get a handle on how to optimize their use of LEDs and get the optimal plant production," Thosar says. Fluence also conducts trials with growers using side-by-side comparisons of HPS and LED lighting to help them decide whether LEDs are right for them—and which environmental parameters will need to be adjusted when making the switch at full scale. Overall, Thosar says the biggest mistake he sees growers make with LEDs is maintaining the same environmental parameters that they used with their HPS fixtures. "They are used to growing under the HPS, and that's exactly where these mistakes come into play, just because sometimes they still keep managing the crop as if it were grown under HPS," he says. "Those are the pitfalls that they need to avoid . . . Now they have changed the light source, [and] they need to change their thinking and make sure that they acknowledge the fact that this is not grown under HPS. If they keep that in mind, I think they can avoid most of the pitfalls." On the flip side, one of the biggest opportunities for growers when using LEDs is having better control of their environment overall. "It gives us a much better control on how we want to ramp up the light, and not worry about the heat portion," he says. "You can dial in the crop as you want." The HPS fixture emits a lot more radiant heat compared to the LED fixture. This would be to the tune of 50-55% radiant heat, compared to 15-20% radiant heat from the LEDs. Hence when we separate the heat and light component of the lights, we can steer the environmental or climatic conditions to optimize the crop productivity. During certain crop stages, if we can manipulate the environmental conditions but still would like to provide high light intensity, this would be feasible working with the LEDs and not with the HPS. Fluence by OSRAM Designed with LEDs in Mind Growers who choose to install LED fixtures from the start when building out their cultivation facilities also need to adjust their environmental parameters to accommodate the lighting. Michael Ward, CEO and founder of Michigan-based Harbor Farmz , built out his 11,000-square-foot vertical grow with LED lighting because he says "the benefits outweigh the costs" when considering energy efficiencies and the rebates available through many electrical providers. Ward and his team worked with mechanical, electrical, and plumbing (MEP) experts, who were able to do load calculations based on Harbor Farmz's decision to use LEDs. "All of those calculations should be made prior to even purchasing the HVAC," he says. "If you're late to the party and you've already got your HVAC put in, it's going to be a lesser load on your equipment if you go LEDs versus HPS." Ward decided to build his facility around LED lighting due to the fixtures' lower energy consumption, as well as improved yields and terpene profiles in the crop. Harbor Farmz usually achieves between 2.5% and 4.5% terpenes on all the flower it grows under its LEDs, Ward says. In addition, the company usually yields between 50 grams and 65 grams per square foot in its facility, with yields increasing each harvest. After selecting the LED lighting, the Harbor Farmz team put its HVAC and dehumidification in place based on plant count and transpiration rate. "We're different than others when it comes to growing because of the fact that we're vertical farmers," Ward says. "We grow 22 feet in the air, we have three tiers, [and] we're not just one big room. We're small, tight rooms, and I can grow up to 324 plants per room on three tiers, so 108 plants per level on three racks . . . The actual configuration of the room will decide which HVAC you're going to have to use." Once Harbor Farmz's facility was up and running, ongoing adjustments were made to temperature setpoints as the team pushed the lights to the maximum intensity. "As you dial up the [photosynthetic photon flux density] (PPFD) and the parameters in the room and push the lights and push the plants, you're going to drive them in a direction that's going to maximize your yields, maximize your potency and maximize your terpene levels," Ward says. Harbor Farmz is a success story when it comes to implementing LEDs and adjusting for the many variables throughout the grow process. Fluence continues to work closely with similar growers who wish to push the limits on what is possible with plants. Occo will be based out of Aurora's Coast research and development hub and will be led by Casey Whelan, vice president of genetics business development, who will be responsible for leading Occo's genetics licensing efforts in Canada and other markets. He joins Aurora after spending a decade in breeding and licensing premium agricultural products, according to a company release. The Occo team includes a number of experts in analytics and testing, biotechnology, genomics, medical affairs, pathology, product development, and tissue culture, according to Aurora. Occo has already commercialized a number of new cultivars with Canadian licensed producers, including three cultivars launched under Aurora's San Rafael '71 brand (Driftwood Diesel, Lemon Rocket, and Stonefruit Sunset). "As a business fueled by science, we firmly believe that investing in cannabis research and development and the commercial application of unique technologies, including biosynthesis, is Aurora's true differentiator and will define the future of the industry," says Charles Pick, senior vice president of science and innovation at Aurora. "Under the Occo umbrella, licensed producers will be granted access to a strong pipeline of novel cultivars and innovative traits that will meet the evolving expectations of consumers. Occo already has more than 30 high-quality cultivars, not available anywhere else on the market, that are ready for immediate trial and exclusive licensing."   BERKELEY, California, December 2, 2021 - PRESS RELEASE - Steep Hill, a commercial cannabis testing lab, has announced its expansion to Illinois. "We are extremely pleased to partner with Steep Hill Illinois' passionate and visionary team," said Nigel Stobart, Steep Hill CEO. "With their success in serial business ventures and commitment to patient and consumer safety with testing, we believe we will see this group expand their horizons quickly. "  Steep Hill is known for its consistency of quality testing, customized technology, and state-of-the-art equipment. The company is dedicated to providing best-in-class customer service and has been the innovation leader driving a nascent testing industry forward for the last 13 years. Steep Hill Illinois is led by a team of experienced, reliable cannabis industry veterans combined with successful entrepreneurs, strategists and investors. Driving strategy and business development, as well as government and regulatory issues, is co-founder Nick Etten. Etten, an Illinois native, is a nationally recognized cannabis industry veteran who brings several years of sector experience. He most recently served on the executive leadership team at Acreage Holdings, a multistate cannabis operator (MSO), where he led government affairs, policy, and strategy as the SVP of external affairs. Etten also founded the Veterans Cannabis Project, which focuses on changing the conversation about veterans' access to medical cannabis. Co-founder John Tinsley will drive strategy with Etten and focus on business operations, partner relations, launching the Illinois lab and growth into other markets. Tinsley comes to the business after two decades in consulting, where he most recently was a partner with EY-Parthenon, a global strategy consultancy. His expertise in growth strategy, market development, mergers and acquisitions, and operational transformation will be instrumental to a successful launch in Illinois. Co-founder Matt Grabowski will lead finance and non-laboratory operations. Matt has successfully launched several businesses nationally in the fitness, health, and waste management sectors. His experience in building businesses, transactions, and financial structuring will be invaluable towards scaling operations. Steep Hill Illinois will be available to support laboratory and other production activities in 2022. "We are currently building out the lab, which will be strategically placed in Ottawa, Illinois, within a 90-minute drive of the largest MSOs in Illinois," Tinsley said. Leveraging the Steep Hill platform, Steep Hill Illinois will provide the full-screen of Illinois regulated tests, including cannabinoids, pesticides, heavy metals and more. "We will also provide research and development testing services for cultivators and processors, supporting our partners in the development of new products and supporting their growth," he added.
Research containing Steep Hill Labs
Get data-driven expert analysis from the CB Insights Intelligence Unit.
CB Insights Intelligence Analysts have mentioned Steep Hill Labs in 2 CB Insights research briefs, most recently on Mar 2, 2020.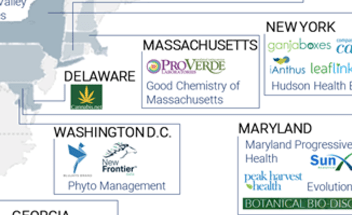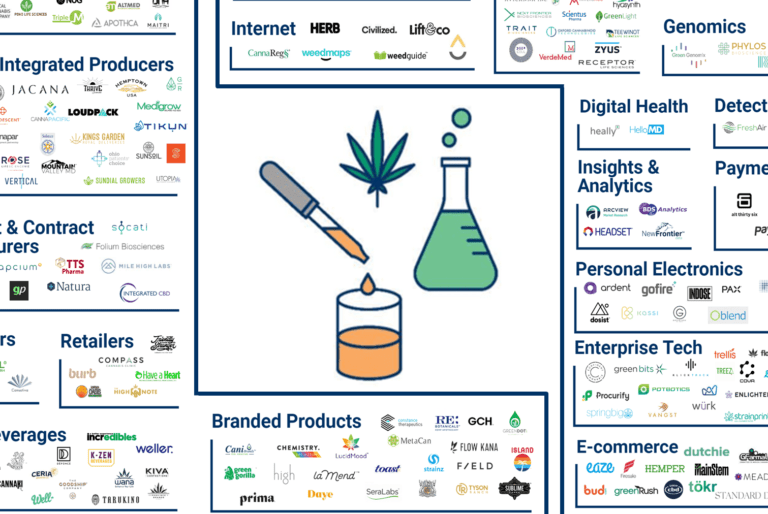 Expert Collections containing Steep Hill Labs
Expert Collections are analyst-curated lists that highlight the companies you need to know in the most important technology spaces.
Steep Hill Labs is included in 1 Expert Collection, including Cannabis.
C
Cannabis
3,619 items
These companies participate in - or service businesses that participate in - the legal cannabis industry. Our definition of cannabis includes both marijuana and hemp (and all derivatives). The collection includes both "plant-touching" and "non-plant-touching" businesses.
Steep Hill Labs Patents
Steep Hill Labs has filed 1 patent.
The 3 most popular patent topics include:
Cannabinoids
Cannabis cultivation
Designer drugs
| Application Date | Grant Date | Title | Related Topics | Status |
| --- | --- | --- | --- | --- |
| | | | Cannabinoids, Designer drugs, Cannabis cultivation, Entheogens, Phenols | |
| | |
| --- | --- |
| Application Date | |
| Grant Date | |
| Title | |
| Related Topics | Cannabinoids, Designer drugs, Cannabis cultivation, Entheogens, Phenols |
| Status | |
Steep Hill Labs Web Traffic
Page Views per User (PVPU)
Page Views per Million (PVPM)
Steep Hill Labs Rank