Search company, investor...
Last Raised
$230K
| 6 yrs ago
Loading...
Skopai's Product Videos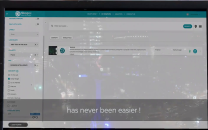 Skopai Prez-1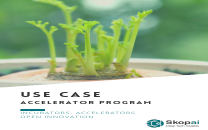 Skopai Case Study Accelerator Program
Skopai's Products & Differentiators
Database

150,000 to 200,000 start-ups and scale-ups from all around the world searchable and filtered along 10 dimensions - No guaranty on exhaustivity or up-to-date.
Loading...
Latest Skopai News
BFC Angels a tout confiance en Skopai
Apr 21, 2020
Comme un « Bloomberg de la tech », Skopai utilise l'intelligence artificielle pour qualifier les start-up et dérisquer les transactions. C'est l'un des aspects de l'intelligence artificielle (IA) que la start-up Skopai, dotée d'un laboratoire commun en IA avec le Laboratoire d'Informatique de Grenoble (LIG), développe : la lecture et l'analyse intensive de documents disponibles sur le web et en données ouvertes (open data) sur les start-up / PME innovantes. « Nous analysons à travers nos algorithmes d'intelligence artificielle un nombre grandissant d'entreprises, nous avons dépassé les 100 000 start-up fin 2019. Les analyses que nous proposons aux entreprises, aux acteurs de l'innovation et aux filières industrielles permettent d'accélérer la connaissance de paysages technologiques, innovants et de faciliter les partenariats ou les acquisitions technologiques. » Skopai : tour d'observation de la scène mondiale des innovations La plate-forme Skopai propulsée par l'IA apporte à l'utilisateur la capacité de « lire » des documents à une très grande échelle et de les analyser, ce qui est difficile à réaliser manuellement. Le traitement automatique des langues (NLP ou TAL) apporte de nouvelles analyses et de nouvelles perspectives de compréhension de la scène mondiale de l'innovation. Skopai collecte des données sur les start-up technologiques et les PME et construit dynamiquement une description standardisée, neutre et mise à jour de l'entreprise : Une carte d'identité sur les points essentiels de sa création et de son écosystème. Une description normalisée du marché, des produits, technologies, etc. Un processus de neutralisation des données. Une évaluation via des niveaux de maturités. Cette évaluation est basée strictement sur la description normalisée. Une IA au service de l'innovation À ce jour, Skopai développe et exploite son propre workflow de données propriétaire : de l'extraction des données à l'évaluation des entreprises. Les clients de Skopai ont accès à la plate-forme pour observer et surveiller facilement leur paysage d'intérêt. Leur propre portefeuille de start-up s'organise et l'utilisateur peut obtenir des informations descriptives et à jour pour n'importe quelle start-up dans le monde. À tout moment, il est possible d'alerter leur IA en demandant des données manquantes, en signalant des données erronées. Il est également possible d'obtenir une analyse plus en profondeur des start-up dans lesquelles l'utilisateur souhaite investir, étudier un nouveau partenariat, ou bien encore faire de la croissance externe. Une start-up en plein développement Depuis la première version de sa plate-forme en novembre 2017, Skopai a sans cesse amélioré les contenus produits par son intelligence artificielle et ses fonctionnalités au plus proche des besoins de ses clients, les acteurs de l'innovation des entreprises et des territoires. Ils travaillent toujours pour améliorer l'expérience utilisateur. Indicateurs et graphiques sur les start-up composant leur paysage ; Affichage des chronologies ; Navigation interactive, proposition de start-up similaires etc. Son modèle commercial de type SaaS avec des formules diverses d'abonnements lui permet désormais de générer un revenu mensuel récurrent significatif avec des succès commerciaux auprès de grands donneurs d'ordre privés et publics Européens, nationaux et régionaux. A l'avenir, la start-up souhaite continuer à démocratiser l'accès à cette information et prépare une nouvelle offre destinée aux professionnels de l'innovation et aux investisseurs de type business angels. Partager :
Skopai Frequently Asked Questions (FAQ)
When was Skopai founded?

Skopai was founded in 2017.

Where is Skopai's headquarters?

Skopai's headquarters is located at 2D Chemin de Maupertuis, Meylan.

What is Skopai's latest funding round?

Skopai's latest funding round is Seed - II.

How much did Skopai raise?

Skopai raised a total of $230K.

Who are the investors of Skopai?

Investors of Skopai include Bourgogne Franche Comte Angels.

Who are Skopai's competitors?

Competitors of Skopai include Crunchbase and 3 more.

What products does Skopai offer?

Skopai's products include Database and 2 more.

Who are Skopai's customers?

Customers of Skopai include EIT Health, L'Oréal and SEI Automotive Europe.
Compare Skopai to Competitors
Loading...