Last Raised
$15M
| 6 mos ago
Latest Sakara Life News
Startup founders leading the good mood food movement
May 17, 2021
Photo: Mindright KANSAS CITY — Following his father's suicide, Zak Williams managed his depression with a mixture of alcohol and cannabis, a dubious panacea that offered fleeting relief and plunged him further into a disconnected stupor. "It was unsustainable," said the son of late comedian and actor Robin Williams. "It's just not a great long-term anxiety support solution." Through a period of exploration and healing, he committed to sobriety and discovered the "transformational" effects of botanical adaptogens and amino acid complexes on his mental health. Two years of research and development led to the launch of PYM Mood Chews, the initial product from Los Angeles-based PYM Health, Inc., this past September. Mr. Williams, an investor and adviser to various mental health organizations, partnered with a food scientist to create a formulation featuring GABA (gamma aminobutyric acid), L-theanine and rhodiola, compounds that helped him achieve a balanced state. The chews have a citrus flavor and gummy texture, packaged in a tin splashed with soothing hues. "We want to be the better mood company," Mr. Williams said. "We want to create something that delights people, supports them, and then start layering in additional products and experiences. That's our goal, to really focus on building experiences around people and their moods." During a year of converging crises — a global pandemic, a national reckoning on racial injustice, political and economic turbulence, and raging wildfires — a slew of new brands emerged, promising stress support through science-backed blends of calming herbs, roots, mushrooms and more. The founders of these startups are forging a new segment in the $78 billion functional food and beverage market. The good mood food movement. Sales of functional foods and beverages in the United States last year increased 9.4%, according to estimates from New Hope Network. Adaptogens, used for centuries in Chinese and Ayurvedic healing traditions, contributed to category growth. Ginseng, holy basil, reishi and maca are examples, believed to regulate the body's response to physical or mental stress. Also gaining traction in functional foods are nootropics, substances that are marketed as improving cognitive function, such as L-theanine, ashwagandha and green tea extract. "Look in supplements and you see nootropics, adaptogens, brain health, antiaging are just starting to explode, and the wave is coming toward food and beverage," said Chris Bernard, co-founder of Mindright, a celebrity-backed brand of "good mood superfood" snack bars. Launched earlier this year, Los Angeles-based Mindright produces plant-based bars that are low in sugar, high in fiber and infused with adaptogens and nootropics, including ashwagandha, cordyceps and ginseng. Mr. Bernard, who previously led protein cookie company Buff Bake, founded the business with reality television personality and professional skateboarder Rob Dyrdek. Investors in the startup's $1.8 million seed round include musicians Joe Jonas and Travis Barker, television's Marcus Lemonis and various action sports athletes. Mindright bars, currently only sold online, contain pea protein, prebiotic vegetable fiber, sunflower lecithin and medium-chain triglyceride oil, which is billed as "brain fuel" on the brand's packaging. A touch of coconut sugar offsets the bitter notes of the adaptogens, Mr. Bernard said. Varieties include peanut butter cup, toasted coconut and blueberry almond. The company is planning a broader rollout into retail stores as well as an expansion into additional snacks and beverages. "We have a lot of products in our pipeline, a lot of innovative concepts around snacks and drinks, what we call 'sips,'" Mr. Bernard said. "Everything we want to do is going to have a positive influence on brain health led by your mood. Mood support is really important to us, and that's the foundation of the brand." Breaking barriers More businesses are shining a light on mental health, a subject somehow still steeped in shame, assuring consumers it's okay to not be okay. The Centers for Disease Control and Prevention pegged the percentage of adults with recent symptoms of an anxiety or depressive disorder at 41.5% in February, up from 36.4% just six months prior. The agency also tracked a significant increase in the number of Americans who reported taking prescription medication or receiving counseling for mental health last year. "Anxiety and stress is a topic that's hard for people to share," Mr. Bernard said. "People are embarrassed by it. Being able to openly talk about it and giving people a forum to feel safe and comfortable around it is important right now. It's needed." Early iterations of Mindright focused solely on cognitive function, antiaging and memory support, but market tests steered the founders toward developing solutions with mood boosting benefits, Mr. Bernard said. "Mood indexed so highly when we tested, we were like, we should be leaning into that," he said. "People are asking for it. It indexed through the roof." Products like PYM Mood Chews and Mindright bars aren't intended to replace medication, therapy or other forms of long-term care, but are positioned as tools for combating everyday stress. Mr. Williams described his product as a safe, effective alternative to "more extreme forms of self-medication to deal with things like stress and anxiety." The brand recommends consuming the chews as part of a daily routine, in response to feelings of tension or prior to a stressful situation, and encourages users to share the experience on social media to help reduce the stigma of mental health. "Especially in the private sector, we need to get more companies talking about how they can break the stigma and establish a new paradigm of thinking about what mental health support means," Mr. Williams said. "And if it requires me being vulnerable and sharing my story, it is what it is." Herbal healing The rise of adaptogens and nootropics in food and drink appears to coincide with fading demand for cannabidiol, previously the buzzword for products promoting relaxation and stress reduction. Sales in the United States for food and beverage products containing CBD were down as much as 75% last year, according to New Hope Network. Mr. Bernard said his team briefly considered incorporating CBD in Mindright formulations but ultimately decided the addition would be "polarizing and not as approachable as ancient ingredients that have been used for thousands of years in Western medicine." Reishi, lion's mane and maca are included in new superfood powders promoting clarity and calm from herbal wellness brand Sunwink. The San Francisco-based company also offers a line of ready-to-drink tonics promoting various benefits, including digestion, detox and immunity. Founders Eliza Ganesh and Jordan Schenk tap an advisory team of clinical, herbal and nutrition experts and thought leaders to develop new products. A portion of proceeds supports a non-profit organization selected by each product's co-creator. "We ask ourselves all the time how do we create products we know people can consume daily?" said Ms. Schenk, who previously led global consumer marketing for Impossible Foods. "What's easy? What doesn't require a tremendous amount of effort? Because for us it's really about getting people to have that moment, where they are thinking about how they feel today and how a plant could potentially help them." Forty-eight percent of millennials surveyed by market researcher Mintel said they like food and drinks to contribute to both mental and physical health, signaling an opportunity for product developers to add functional ingredients to everyday items. Prior to founding the company, Ms. Ganesh embraced herbs like lemon balm and tulsi to tame stress that often would trigger flare-ups of her autoimmune disease. Ms. Schenk said the powders were created as a versatile option that may be added to smoothies or lattes, baking recipes and more. Even the tonics may be used as a cocktail mixer. "We get very excited about where the beverage space takes us because it gives us that ability to engage with people so much more frequently," Ms. Schenk said. "That's where we really have charted our course." Mindful eating The link between food and mood recently was highlighted by Whole Foods Market, which in March announced a partnership with meditation platform Headspace. The companies unveiled tools and programming on mindful shopping, cooking and eating, highlighting specific ingredients such as green tea, turmeric and chamomile to inspire joyful, energized, focused and relaxed moods. The retailer cited survey data by The Harris Poll indicating 79% of consumers want to learn to eat more mindfully. "After a year of dramatically shifting routines and priorities, we know customers are eager to reprioritize well-being, and the beginning of spring is a great time to reset your meals and renew your mind," said Kylie Bentley, registered dietitian and team leader for nutrition and compliance at Whole Foods Market, a subsidiary of Amazon.com, Inc. Food plays a central role in self-care, according to the founders of New York-based Sakara Life, Inc. A luxury meal delivery service meets wellness platform, Sakara markets a rotating menu of chef-crafted, plant-rich meals shipped directly to consumers. It also sells supplements, powders and pantry staples spanning a range of functional benefits, from beauty and detox to energy and digestive health. Longtime friends and millennial moms Whitney Tingle and Danielle Duboise established the company a decade ago after resolving complicated relationships with food and embracing holistic nutrition. "Providing products to support people along every step of their health journey is something Sakara was founded on and what we've been doing for the past decade, so this past year we were happy that we could be there to support our clients when they needed us most," Ms. Tingle said. Recently, the company, which has proclaimed itself as "if Jenny Craig and Martha Stewart had a sexy baby," introduced nootropic chocolates, which contain green tea extract, lion's mane mushroom, gotu kola leaf extract and bacopa leaf extract. "These nootropics and adaptogens have been well-studied to support sustained energy, mental clarity, focus and enhance cognitive function," Ms. Tingle said. "Lion's mane (a type of mushroom), for one example, has been heavily studied for its potent neurohealth benefits and effects on mood. Pleasure is always a part of our approach to nutrition, which is why we delivered this plant medicine in the form of cacao pyramid bites." The bites contain raw cacao nibs and cacao butter, peppermint extract and a touch of unrefined coconut sugar, helping to mask the "strong" taste of the herbs and adaptogens, Ms. Tingle said. With a roster of high-profile clients and $150 million in annual revenue, Sakara is experiencing a "huge period of growth," Ms. Tingle said. The company continues to explore ingredients and innovation to support and inspire consumers on the path to mental and physical wellness, she added. "If there is a silver lining to 2020, it would be that it truly illuminated the value of health," Ms. Tingle said. "Taking care of our physical, mental and spiritual health is one of the most selfless things you can do — when you fill up your cup and prioritize your health, you can be of better service to everyone in your life, including yourself."
Research containing Sakara Life
Get data-driven expert analysis from the CB Insights Intelligence Unit.
CB Insights Intelligence Analysts have mentioned Sakara Life in 2 CB Insights research briefs, most recently on May 26, 2021.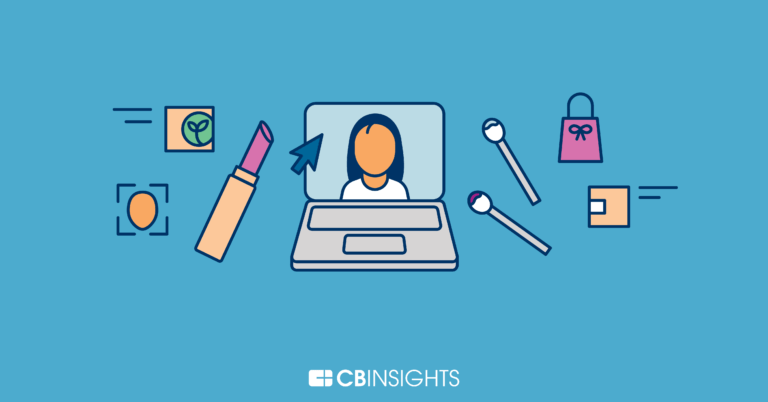 Expert Collections containing Sakara Life
Expert Collections are analyst-curated lists that highlight the companies you need to know in the most important technology spaces.
Sakara Life is included in 6 Expert Collections, including Vitamin & Supplement Startups.
V
Vitamin & Supplement Startups
623 items
F
Food & Beverage
2,540 items
W
Wellness Tech
1,203 items
We define wellness tech as companies developing technology to help consumers improve their physical, mental, and social well-being. Companies in this collection play across a wide range of categories, including food and beverage, fitness, personal care, and corporate wellness.
C
Consumer Packaged Goods ( CPG )
4,148 items
F
Food & Beverage Delivery (Grocery & Meal)
1,350 items
Startups and tech companies offering online grocery, food, beverage, and meal delivery services.
Sakara Life Web Traffic
Page Views per User (PVPU)
Page Views per Million (PVPM)
Sakara Life Rank