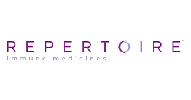 Corporation
Repertoire Immune Medicines
HEALTHCARE | Drug Development
repertoire.com
Last Raised
$189M
| 5 mos ago
About Repertoire Immune Medicines
Repertoire Immune Medicines is the result of the merger between Cogen Immune Medicines and Torque Therapeutics. The firm aims to harnesses the human immune system's intrinsic ability to cure disease by decoding relevant Antigen-TCR codes and deploying them as breakthrough immune medicines in immuno-oncology, autoimmune disorders, and infectious diseases.
Repertoire Immune Medicines Headquarter Location
One Kendall Square 1400W Suite 5
Cambridge, Massachusetts, 02139,
United States
Latest Repertoire Immune Medicines News
Repertoire Immune Medicines : to Present New Data From its DECODE™ Platform Program at FOCiS 2021
Jun 7, 2021
06/07/2021 | 09:02am EDT Message : - Findings identify novel antigen targets and characterize the T cells that they activate - These unique insights will form the basis to design new immune medicines in cancer, type 1 diabetes, and SARS-CoV-2 Repertoire Immune Medicines , a clinical-stage biotech company decoding the immune synapse to create novel immune therapies for cancer, immune disorders, infectious disease, and other serious diseases, today announced the upcoming presentation of new data from DECODE™, its epitope and T cell discovery platform. The company will present data from three accepted oral abstracts at the Federation of Clinical and Immunology Societies (FOCiS) 2021 Virtual Annual Meeting taking place from June 8-11, 2021. The DECODE platform deciphers antigens and their precise epitopes presented by cells and recognized by the immune system. These interactions form the basis for cellular immunity and provide an opportunity for the creation of novel immune medicines. "Repertoire is focused on advancing science to harness the power of the immune synapse using the company's proprietary DECODE platform, which allows us to discover novel epitopes and the phenotypes of T cells that they activate and apply these to develop novel immune medicines," said Anthony Coyle, Ph.D., President, Research and Development, Repertoire. "Our presentations at FOCiS 2021 encompass our work across cancer, autoimmune disorders and infectious disease, and further reinforces the breadth of the platform." Session details: Comprehensive decoding of the immune synapse to SARS-CoV-2: Epitope discovery, HLA restriction, and the relationship to endemic coronaviruses and new emerging variants. Oral Presentation. Daniel Pregibon, Ph.D., et al. The ability to comprehensively characterize the cellular response to SARS-CoV-2 has implications for new vaccine design, patient risk stratification and assessment, and potential prevention of the threat from emerging viral variants. Repertoire's technologies provide new insights into the immune response to SARS-CoV-2 and can more broadly facilitate deeper quantification of cellular responses to pathogens where T cell immunity is poorly understood. Identification of Novel Epitopes and their Associated MHC- Restricted T-cell Clonotypes in the Periphery of Patients with Type 1 Diabetes. Oral Presentation. Daniel S. Rivera et al. Decoding the immune synapse will allow an in-depth understanding of the T-cell repertoire in type 1 diabetes, which is essential in identifying the key drivers of diabetogenesis. These insights will provide disease stratifying biomarkers and will open up new possibilities to develop novel targets for therapeutic intervention. Repertoire has discovered and validated TCR-antigen pairs across patient cohorts. The epitopes seen by multiple type 1 diabetes patients and recognized by T cells with memory or effector phenotypes enable the development of novel therapeutics to induce tolerance of autoreactive cells in patients with type 1 diabetes. Understanding the Immune Synapse with DECODE Provides Unique Insights into the T Cell Repertoire in Cancer Patients, Defines Immunological Memory in Infectious Disease and Identifies Auto-reactive T Cells in Autoimmune Diseases. Oral Presentation. Joanna Swain, Ph.D., et al. The development of transformative immune medicines that can harness and manipulate T cell responses has been severely limited by the inability to understand the codes that determine T cell behavior and function. To unlock these codes, it is essential to know how the entire peptidome is presented, its associated HLA allelic context, and the diversity of the reactive T cell repertoire. Repertoire has developed an extensive suite of state-of-the-art tools that enable decoding of all the components of the immune synapse with both depth and precision. Decoding all aspects of the immune synapse will shed more light on the immunological diversity, allowing development of the next generation of potential therapies in cancer, infectious disease and autoimmune disorders. About Repertoire Immune Medicines Repertoire Immune Medicines is a fully integrated immune medicines company dedicated to creating treatments for serious diseases based on the power of the human T cell repertoire to eliminate cancer cells, target pathogens and regulate immune function. Repertoire's strategy lies in understanding the immune synapse – the interaction between specific T cells and the corresponding antigen presenting cells that dictate T cell activity. The company's proprietary DECODE™ technology platform, developed by Repertoire scientists, provides a unique understanding of the full repertoire of interactions between T cell receptors (TCRs) and their antigen targets. The ability to decode these interactions represents one of the greatest opportunities for innovation in medical science. Repertoire's team of more than 120 operates from sites in Cambridge, Massachusetts, and Zurich, Switzerland, using its DECODE technology to rationally design treatments for cancers, autoimmune disorders, and infectious diseases. The company's first product in the clinic, for metastatic solid tumors, is a novel multiclonal T cell therapy consisting of naïve, rare T cells derived from the peripheral blood, activated against a curated set of antigens, and armed with a proprietary cytokine payload. In the field of autoimmunity, Repertoire has discovered novel immune targets from patients with type 1 diabetes and other autoimmune diseases, providing the foundation for novel therapeutic candidates. The company is also using its DECODE platform to discover infectious disease antigens and responding T cell clones, providing the opportunity to develop targeted medicines for infectious diseases. To date, the company has raised more than $350 million from leading healthcare investors. To learn more about Repertoire Immune Medicines, please visit our website: www.repertoire.com and follow us on LinkedIn and Twitter . View source version on businesswire.com: https://www.businesswire.com/news/home/20210607005224/en/ © Business Wire 2021
Expert Collections containing Repertoire Immune Medicines
Expert Collections are analyst-curated lists that highlight the companies you need to know in the most important technology spaces.
Repertoire Immune Medicines is included in 5 Expert Collections, including Regenerative Medicine.
R
Regenerative Medicine
1,766 items
Regenerative medicine refers to the process of activating, replacing, engineering or regenerating human genetic material, cells, tissues or organs to restore normal function. It also includes bioengineered tissues used for in vitro testing (e.g. organ-on-a-chip, organoids).
B
Biopharmaceuticals
13,989 items
Companies involved in the research, development, and commercialization of chemically- or biologically-derived therapeutic & theranostic drugs. Excludes vitamins/supplements, CROs/clinical trial services.
C
Cancer
3,604 items
Companies researching, developing, or offering products & services that aid in the screening, prevention, diagnosis, management, and treatment of cancer.
I
Infectious Disease
2,225 items
Entities aiding the surveillance, screening, prevention, diagnosis, treatment, and containment of infections & the maintenance of public wellbeing during outbreaks.
Repertoire Immune Medicines Web Traffic
Page Views per User (PVPU)
Page Views per Million (PVPM)
Repertoire Immune Medicines Rank