Search company, investor...
About PepperTap
PepperTap is a mobile-centric hyperlocal grocery delivery company. The company's application provides quick-demand grocery products to the doorstep. It was founded in 2016 and is based in Gurgaon, India.
Loading...
Loading...
Research containing PepperTap
Get data-driven expert analysis from the CB Insights Intelligence Unit.
CB Insights Intelligence Analysts have mentioned PepperTap in 2 CB Insights research briefs, most recently on Aug 29, 2023.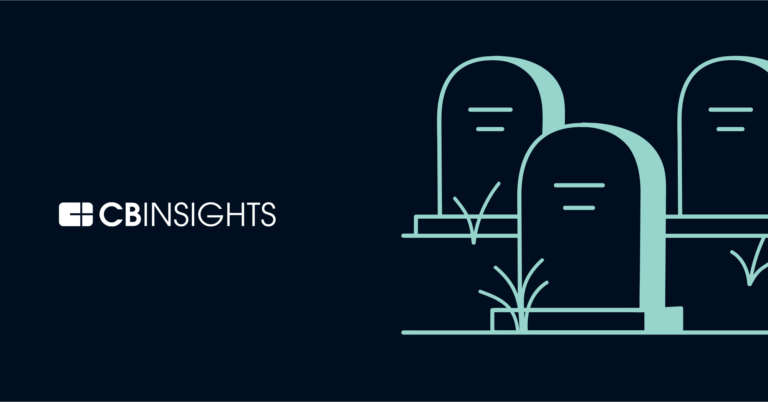 Expert Collections containing PepperTap
Expert Collections are analyst-curated lists that highlight the companies you need to know in the most important technology spaces.
PepperTap is included in 2 Expert Collections, including On-Demand.
F
Food & Meal Delivery
1,521 items
Startups and tech companies offering online grocery, food, beverage, and meal delivery services.
Latest PepperTap News
Tracking Shutdowns: VC Funded Startups That Have Called It Quits Since 2014
Mar 11, 2023
Tracking Shutdowns: VC Funded Startups That Have Called It Quits Since 2014 SHARE Share story We blame the funding winter for the mayhem that the year 2022 brought upon the Indian startup ecosystem, totally ignoring the warning bells that have gonged for a long time now According to the data analysed by Inc42, while eight VC funded startups shut shops in 2022 alone, thousands of them bit the dust between 2014 and 2019 We have endeavoured to collate the data on startups that have met their Waterloo since 2014 The year 2021 was a watershed moment for Indian startups, with founders determined to scale at all costs backed by the VC money. However, as we know it, the scale of blitz came crashing down like a house of cards in 2022 , and many startups were either forced to cease their half-cooked ventures or consolidate. And the trend seems creeping into 2023 as well. It is quite interesting that we have been blaming the funding winter for the mayhem that the year 2022 brought upon the Indian startup ecosystem, totally ignoring the warning bells that have gonged for a long time now. According to the data analysed by Inc42, while eight VC-funded startups shut shops in 2022 alone, thousands of them bit the dust between 2014 and 2019. While the funding winter wreaked havoc on many founders in 2022, the startups that have wrapped up their operations since 2014 ailed from issues ranging from unsuccessful pivots to founders leaving their sinking ships and legal troubles due to mounting outstandings. "If you dig deeper and analyse, most of these startups have been working with very few moats to combat competition while failing to retain customers. Thus, their dependence on constant fundraising increased, making it tough for them to survive in the long term," said industry veteran and the erstwhile CEO of Venture Catalysts, Abhimanyu Bisht. In 2022, the impacted startups largely belonged to the edtech domain, including well-funded players such as Lido Learning (which raised $20 Mn), Udayy , SuperLearn , and Crejo.Fun , who went bust after failing to raise funds. Surprisingly, many big names, such as Just Buy Live and AskMe, which raised big ticket funding rounds of $120 Mn and $119 Mn, respectively, went bust prior to 2019, despite being backed by marquee investors. While Just Buy Live was backed by AliCloud Investment and Alpha Capital, AskMe's investor list comprised names such as Astro Holdings and Helion Ventures. The two players take the top spot on the list of heavily funded Indian startups that have shut their operations since 2014. Further, among the list of heavily funded startups, we also have Sequoia-backed ecommerce platform PepperTap, which could not sustain its high cash burn, and called it quits in 2016. Similarly, Series C funded Stayzilla gave up in 2017 after burning $33.5 Mn of its investors – Matrix Partners and Nexus Venture Partners. As the funding winter intensifies, it is probably time to learn from the past and look into the magnitude of how pervasive the impact of unsustainable business practices has been for the Indian startup ecosystem. For now, we have endeavoured to collate the data on startups that have shuttered their shops since 2014. This repository comprises names of the startups, amount raised by them, and the reasons behind their defeat. We will be constantly tracking and updating this list. Here are the 19 startups that have met their Waterloo since 2014, despite being heavily moated with VC funds. 1. Just Buy Live B2B ecommerce startup Just Buy Live connected retailers with consumer brands, helping them buy goods directly from the brands operating in the FMCG, fashion, personal care and stationery categories. The Mumbai-based startup also provided credit facilities to small and medium enterprises (SMEs) for transactions carried out on its platform, and offered working capital to small retailers. The startup had raised total funding of $120 Mn from Ali Cloud Investment and Alpha Capital. However, as per media reports, it shut down in 2018 owing to a negative cash flow and inability to scale the business. Post the closure of the startup, its founder Bharat Balachandran offered consultancy services to organisations. Later, he worked with multiple leading startups such as NinjaCart, OfBusiness, and RapiPay. 2. Indiaplaza Founded in 1999 as Fabmart by K Vaitheeswaran, VS Sudhakar, Vipul Parekh, Hari Menon, VS Ramesh and Sundeep Thakran, Indiaplaza was one of the pioneers of the Indian ecommerce ecosystem. It was one of the first ecommerce companies in India, launched way before current market leader Flipkart's incorporation. Indiaplaza began with selling music CDs and later ventured into newer categories, selling everything from books to movies and from watches to groceries. The company, which was profit-making in the initial years, was making waves in the space when ecommerce in India was barely heard of. It raised $5 Mn from Kalaari in 2011, but then cracks started to appear in Indiaplaza's ship. In its bid to scale up, the startup forayed into multiple categories, stepped up hiring and also increased marketing activities. Subsequently, loss piled up even as revenue narrowed. CEO Vaitheeswaran went looking for funding but found no takers. Consequently, Indiaplaza failed to fulfil its debt obligations as vendor payments mounted and customers hankered for their products even after making payments. Finally, shutters came down on one of the first ecommerce platforms of the country in 2014. However, Vaitheeswaran got back on his feet and founded healthy drinks startup Again Drinks in 2016. He is also the author of a book. 3. Vriti Vriti's story is that of the perils of entering a game too soon. Vriti was an edtech platform that took birth in 2008 and was, in essence, a SaaS-based test prep platform. It operated a clutch of online educational communities such as GoIIT, GoCBSE and PMTPrep, which allowed students to take mock tests online and adjudge themselves on a pan-India scale. It competed directly with the then physical coaching giants including FIIT-JEE, Resonance and Allen, among others. Vriti raised $2.5 Mn from Intel Capital in 2008. It raised another $5 Mn from JAFCO Asia and Intel Capital in 2010. The startup saw interesting developments ahead of its shut down, which was attributed to its inability to retain clients and infighting within. Many of the test prep websites that Vriti operated suddenly went offline in June 2014. When media personnel tried to reach out to the company, cofounder Swapnil Shrivasatav said that investors were running the show at the startup. It also emerged that Shrivastav had left the startup in 2012, while another cofounder Rahul Agarwal also quit the company way back in 2009. The startup was said to have then appointed an external person Anil Pande as the CEO of Vriti in 2012, who failed to contain the exodus of clients to competitors over the course of the next two years. After much drama, the edtech player finally shut shop in 2014. 4. WeTrade It was a rough road for crypto platform WeTrade, which shut within a year of its launch. Founded in 2022 by Prashant Kumar, WeTrade was a crypto trading platform that charged zero trading fee and allowed its users to begin investing with private digital currencies for as low as INR 100. Immediately, it found takers among investors and raised INR 15 Cr in funding and began scaling its operations. However, 2022 proved to be a slayer for many crypto platforms, as the government tightened regulations and imposed a heavy taxation regime to dissuade users from investing in crypto assets. WeTrade, too, was impacted by it. Facing heat, WeTrade tried to introduce new offerings, which offered users a fixed interest on their stable cryptocurrency investments, without TDS, but the project got badly hit after the centre imposed 1% TDS on all crypto transactions. The problem was compounded by heavy customer acquisition costs, which at one point hovered around INR 120 per user. Things came to a standstill after the startup failed to raise money, paving the way for its shutdown in February of 2023. 5. Fashionara Founded in 2012 by Arun Sirdeshmukh and Darpan Munjal, ecommerce startup Fashionara was an apparel, footwear and accessories-focussed startup. It also launched an Android app, with the flash sale model in 2015. In total, the startup had raised $4 Mn from Lightspeed Venture Partners and Helion Venture Partners. Fashionara shut down in 2016, following the exit of its cofounder Munjal in January that year. The reasons behind its closure are still not known. However,  Munjal is currently building Squadhelp.com, a startup that helps decide names of companies. Meanwhile, Sirdeshmukh is currently working as the global business head of Ola Electric. 6. Salorix Founded in 2009 by Santanu Bhattacharya, social marketing platform Salorix worked with the world's largest brands and agencies to simplify and scale social media engagement. The startup helped in enabling multi-channel listening, social media campaign planning and engagement in a unified framework. In total, it had raised $3.5 Mn from Inventus Capital Partners and Nexus Venture Partners. The marketing and analytics solutions startup seized its operations in 2014, as it failed to raise a fresh round of funding. While Google offered to acquire the startup twice, its founder declined, as he was asking for a higher price, and the deal couldn't be exercised. This also led to a conflict between the founder and investors. Salorix's founder is currently working as chief technologist, data and platforms, at NatWest Group. 7. Crejo.Fun Online extracurricular learning platform Crejo.Fun was founded in 2020 by Ankit Agarwal and Vikas Bansal to help children discover their passions and interests through creative learning. As per its website, the startup offered yoga, chess, dance, public speaking, and arts and crafts classes, among others. Recommended For You: It had raised a total of $3 Mn from Matrix Partners and 021 Capital. While the pandemic gave a boost to the startup, the reopening of schools led to a drastic drop in kids on the platform, and the founders decided to wind down its operations due to the paucity of funds amid the funding winter. 8. AskMe Founded in 2010 by VSS Mani, consumertech search platform AskMe offered online classified services, SME-focussed online shopping services (Askmebazaar), and fintech services (AskMeFin). Under AskMeBazaar, the Gurugram-based startup would provide hyperlocal services and next-day deliveries to its customers. In just a period of six years, it lapped up $119 Mn from Astro Holdings and Helion Ventures. Unfortunately, the startup had to permanently close down operations in 2016 due to fund crunch, as majority of its investors left after its principal backer Astro Holdings made an unplanned exit. Amid this fiasco, it also wrote a letter to the Ministry of Corporate Affairs and Registrar of Companies urging to disallow Astro Holdings leave India without meeting its liabilities and commitments. During its last days, it got resignations from over 650 employees, while it had to let go of the remaining workforce. 9. ShopX Ecommerce enabler ShopX, which was founded in 2014 by Amit Sharma and Apoorva Jois, offered logistics and procurement services to kirana stores and SME retailers. It also offered ecommerce services like sourcing, supply chain, and credit facilities to customers. Additionally, it provided digital services such as mobile and DTH recharge, bus and flight bookings, and utility bill payments to customers. Initially, the startup was into B2B ecommerce but pivoted to become an ecommerce enabler in 2021. Within a span of eight years, it bagged more than $56 Mn from investors. It had backing from names like Nandan Nilekani, Fung Strategic Holdings, Rajesh Ranavat, and Kewal Nohria. The startup closed its operations in 2022 and filed for insolvency . In an RoC filing, the startup informed its board members that it did not have enough cash flow and that it was unable to raise fresh funds by selling stakes. Low profit margin was another factor behind its shutdown. Its founder, Amit, is currently building a digital platform to offer software solutions, as per his LinkedIn profile. 10. PepperTap Set up in 2014 by Navneet Singh and Milind Sharma, hyperlocal online grocery platform PepperTap offered services to consumers in tier 1 and 2 cities. Overall, it had bagged more than $51 Mn from SAIF Partners, Sequoia Capital, InnoVen Capital, and Snapdeal. PepperTap started winding down its operations in cities such as Chandigarh, Mumbai, Agra, and Meerut in 2015, and in April 2016, it decided to shut its business. According to various reports, the startup was struggling to make profits despite months of expansion. Not only this, consumers were also facing a lot of problems on its platform, which led to the downfall of the startup. 11. StayZilla Founded in 2005 by Yogendra Vasupal, Rupal Yogendra and Sachit Singhi, StayZilla was initially launched as a hotel booking platform, Inasra, but later pivoted to a hotel aggregator in 2010. Stayzilla's business model was divided into three branches – Structured (comprising 2-star, 3-star and 4-star hotels; Unstructured (1-star or 0-star hotels and lodges); and Alternative Stay (focussing on homestays, hostels, and bed & breakfast properties). In a span of 12 years, the startup received more than $33 Mn from  Matrix Partners, Nexus Venture Partners, Indian Angel Network, and Sequoia Capital In 2017, the startup closed its shutters permanently , owing to reasons such as a lack of local network, unable to scale rapidly, high costs and low revenue margins. During the same time, the startup got into a legal tussle, as one of its founders Yogendra was detained for allegedly defrauding Jigsaw Advertising, a Chennai-based advertising agency. Jigsaw filed a complaint against Yogendra and Sachit for not clearing up dues and embezzling the company's funds. 12. Lido Learning Founded in 2019 by Sahil Sheth, edtech startup Lido Learning offered online tutoring classes to K-12 students. It also coached students for individual subjects such as mathematics, science, coding, and English. The startup offered online classes in a small group of six students and used a mix of AI and gamification tools to engage students. In total, the startup bagged nearly $24 Mn from a bunch of investors, including Oracle Insurance Services, 9Unicorns Accelerator Fund, Unilazer Ventures, Picus Capital, Earlsfield Capital, Anupam Mittal, and Vijay Shekhar Sharma, among others. In early 2022, after laying off more than 150 employees, the startup tried to secure funds and gradually shifted its focus toward getting acquired by Vedantu or Reliance. However, after the acquisition discussions fell through, it filed for bankruptcy as it was unable to pay off the debt to its ex-employees, customers, vendors, lenders, and sundry creditors, Inc42 reported in September 2022 . 13. Wooplr Social commerce startup Wooplr, which was founded in 2013 by Arjun Abraham Zacharia and Ankit Sabharwal, helped social entrepreneurs set up their online stores and sell women clothes to their consumers via social media platforms in less than a minute. During its business lifecycle, it secured $16 Mn from Helion Ventures, Sistema Asia Fund, and Deep Kalra, among others. In October 2018, it partnered with more than 300 brands and showcased a growth rate of 20% month-on-month (MoM). Surprisingly, it shuttered its shop in May 2019 and could not find a buyer to acquire it. 14. Taskbob Founded in 2015 by Aseem Khare, Abhiroop Medhekar, Ajay Bhatt and Amit Chahalia, hyperlocal home utility service provider Taskbob used to offer instant home services to its customers. The Mumbai-based startup used to send verified and skilled servicemen to customers' doors to fix home appliances. In total, it had raised $5.7 Mn from Google Launchpad Accelerator, IvyCap Ventures, Mayfield Fund, and Orios Venture Partners. The startup ceased its operations in January 2017, owing to its unprofitable and unscalable business model. However, its founder Aseem Khare shared that the startup got shut because of unforeseen circumstances. 15. Udayy Founded in 2019 by Saumya Yadav, Mahak Garg and Karan Varshney, Gurugram-based edtech startup Udayy offered live learning courses for 1 to 5 grade children. The pandemic contributed Udayy's expansion to go 45 cities with 400 classrooms. Udayy raised $2.5 Mn seed funding in January 2021, after which it raised another $10 Mn from Norwest Venture Partners, taking the total funding raised to $13.5 Mn. Some of its backers include Alpha Wave Incubation, Info Edge Ventures, Better Capital and CRED's Kunal Shah. However, with schools reopening after the winding up of the pandemic-induced lockdown, parents were less keen to pay for the edtech courses. Besides, students were too reluctant to spend time on such courses as shared by Yadav. Add to it, spiralling customer acquisition costs coupled with falling customer retention also had hit hard Udayy and consequently it shut down operations in April 2022. The startup laid off its entire workforce then, which were 100 in number. Yadav, the cofounder, claimed to have provided a generous severance package to all of its employees and contractual teachers. Besides, the startup too planned to return around $8.5 Mn to a few of its investors. 16. Protonn Founded in 2020 by ex-Flipkart executives Anil Goteti and Mausam Bhatt, Protonn was a SaaS startup which used to help independent professionals including lawyers, graphic designers and nutritionists to launch their businesses online. Besides, it used to create videos, conduct live sessions, generate payment links and track financial performance for such professionals. The startup raised a seed round worth $9 Mn from Matrix Partners, Tanglin Venture Partners, 021 Capital in 2021. Binny Bansal, Flipkart CEO Kalyan Krishnamurthy, Udaan cofounder Sujeet Kumar and Kunal Shah of CRED too were part of the funding round. However, the startup could not find a product-market fit and the founders did not agree on pivoting their business model either, resulting in Protonn shutting down in January 2022 . The founders also decided to return the $9 Mn they had raised from investors a year back. 17. Zopnow The predecessor of Swiggy's Instamart, Zomato's Blinkit, Zepto and Dealshare, Zopnow was one of the first startups to cater to the Indian online grocery delivery market. Founded in 2011 by Mukesh Singh and Bal Krishna Birla, the startup was backed by Accel Partners, Dragoneer Investment Group, Times Internet, and Qualcomm Ventures. It raised $12 Mn across its seed and Series A rounds in 2012 and 2015, respectively. The startup pivoted from its inventory-based business model to a pure-play marketplace one in 2014, expanding to 10 cities and delivering groceries. However, Zopnow was unable to scale up its product and was forced to downscale. The startup finally sold its assets to now Amazon-owned offline retail chain More Stores in September 2018. In 2019, Zopnow finally shut down operations, having been unable to raise follow-on funding rounds. 18. Shotang Founded in 2013 by Anter Virk and Anish Basu Roy, Shotang was a B2B marketplace that connected retailers, distributors and manufacturers to discover, transact and manage their business online using the platform. Primarily it used to sell mobiles and apparel and earned revenue through commissions paid by the distributors per transaction. Shotang picked up funding from the likes of Patamar Capital and Exfinity Venture Partners, raising nearly $6.2 Mn across funding rounds. At one point, the startup had a valuation of $40 Mn in 2015, when it raised $5 Mm in its Series A round . However, amid fierce competition from the likes of Flipkart and Amazon, who launched their own B2B offerings at that time/contemporarily, coupled with an unscalable business model and inability to raise further funding forced Shotang to close shutters. 19. LocalBanya Online grocery startup LocalBanya, which was founded in 2012 by Karan Mehrotra, Rashi Choudhary and Amit Naik, was one of the foremost players in the online grocery segment. It raised an undisclosed amount of funding from investors – Shrem Strategies, Springboard Fund and Karmvir Avant between 2014 and 2015. After three years of operations, it suddenly ceased taking customer orders while its cofounder shared that it was pivoting the business and upgrading its tech platform. Its website also showed an 'under renovation' message. Nonetheless, this temporary shutdown soon changed into a permanent one for the business in 2015. Reportedly, its investors exited the business while its founders shifted to focus on marketing rather than streamlining operations, which resulted in the downfall of the online grocery startup.
PepperTap Frequently Asked Questions (FAQ)
When was PepperTap founded?

PepperTap was founded in 2016.

Where is PepperTap's headquarters?

PepperTap's headquarters is located at D-126,D Block, Near Mayom Hospital, Gurgaon.

What is PepperTap's latest funding round?

PepperTap's latest funding round is Dead.

How much did PepperTap raise?

PepperTap raised a total of $52M.

Who are the investors of PepperTap?

Investors of PepperTap include InnoVen Capital, Peak XV Partners, Elevation Capital, RTP Global, Snapdeal and 4 more.

Who are PepperTap's competitors?

Competitors of PepperTap include Zappfresh, Shadowfax, Freshtohome, BigBasket, Udaan and 7 more.
Compare PepperTap to Competitors
Loading...