Search company, investor...
Last Raised
$6.68M
| 3 yrs ago
About Metrikus
Metrikus is a company that focuses on building efficiency, operating within the property technology and sustainability sectors. The company offers a cloud-based platform that aggregates building data from various sources, providing insights to optimize space usage, enhance occupant wellbeing, and promote environmental sustainability. Metrikus primarily serves sectors such as commercial real estate, financial services, retail, healthcare, and data centers. Metrikus was formerly known as Asset Mapping. It was founded in 2012 and is based in London, England.
Loading...
Metrikus's Product Videos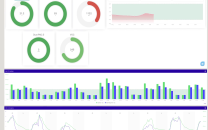 Metrikus Metrikus platform Video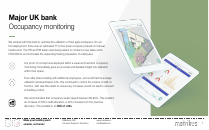 Metrikus CaseStudy MajorUKBank
ESPs containing Metrikus
The ESP matrix leverages data and analyst insight to identify and rank leading companies in a given technology landscape.
Consumer & Retail / In-Store Tech
The air filtering & monitoring market develops technologies, devices, and services used to filter and monitor the quality of indoor and outdoor air. It involves the deployment of air filtration systems, air purifiers, and monitoring devices to remove pollutants and monitor air quality parameters. Air filtering and monitoring solutions offer benefits such as improved respiratory health, reduced all…
Metrikus named as Challenger among 10 other companies, including Aircuity, Infogrid, and Urecsys.
Metrikus's Products & Differentiators
Metrikus platform

Our building efficiency software can connect with any sensor or system to provide revolutionary insights, making spaces smarter, healthier and more sustainable.
Loading...
Expert Collections containing Metrikus
Expert Collections are analyst-curated lists that highlight the companies you need to know in the most important technology spaces.
Metrikus is included in 1 Expert Collection, including Smart Cities.
S
Smart Cities
4,577 items
Smart building tech covers energy management/HVAC tech, occupancy/security tech, connectivity/IoT tech, construction materials, robotics use in buildings, and the metaverse/virtual buildings.
Latest Metrikus News
Smart Building Market worth $139.38 billion by 2030, growing at a CAGR of 22.65% - Exclusive Report by 360iResearch
Nov 9, 2023
News Provided By Share This Article Smart Building Market - Exclusive Report by 360iResearch The Global Smart Building Market to grow from USD 27.21 billion in 2022 to USD 139.38 billion by 2030, at a CAGR of 22.65%. PUNE, MAHARASHTRA, INDIA, November 9, 2023 / EINPresswire.com / -- The " Smart Building Market by Component (Services, Solution), Building Type (Commercial, Industrial, Residential) - Global Forecast 2023-2030" report has been added to 360iResearch.com's offering. The Global Smart Building Market to grow from USD 27.21 billion in 2022 to USD 139.38 billion by 2030, at a CAGR of 22.65%. The smart building market encompasses integrating advanced technology systems, automation solutions, and IoT devices to optimize the performance, efficiency, and functionality of modern infrastructure. The primary applications of smart building technologies include energy management, lighting control, HVAC control, safety and security management, predictive maintenance, waste management, and space optimization. The increasing government initiatives for smart infrastructure development and the growing need for energy-efficient and sustainable buildings globally are major factors enhancing the market growth. The surge in IoT-enabled building management systems (BMS) adoption is also improving the demand for smart building solutions worldwide. However, the capital-intensive implementation and privacy concerns associated with the smart building infrastructure may limit the product adoption in the forecast period. The limited technological expertise and alignment issues also pose challenges for market growth. Furthermore, the emerging advancements of smart cities worldwide are expected to enhance the demand for smart building solutions. The ongoing development and adoption of 5G technology in smart buildings are also unlocking new opportunities to enhance overall building performance. Building Type: Extensive use of smart building solutions for commercial building management Commercial smart buildings integrate cutting-edge technology to improve energy efficiency, lower operating costs, and enhance the comfort and productivity of occupants. Commercial smart buildings rely on advanced HVAC systems, automated lighting controls, security systems, and building management software. The industrial segment encompasses manufacturing facilities, warehouses, logistics centers, research labs, and other specialized facilities requiring advanced automation systems to optimize production processes and ensure worker safety. Residential smart buildings prioritize enhancing the comfort, security, and convenience of occupants through automated systems such as smart thermostats, lighting controls, and security cameras. Key need-based preferences for residential smart buildings include energy-efficient technologies that reduce utility bills, user-friendly interfaces for easy management of connected devices, and customizable automation features to cater to individual preferences. Component: Significant adoption of advanced smart building solutions Services in the smart building industry refer to the various offerings provided by companies to optimize building performance using real-time data and analytics. Consulting services help organizations plan, design, and implement customized solutions tailored to specific requirements. Support and maintenance services in the smart building market ensure implemented systems function smoothly throughout their lifecycle. Support and maintenance services include proactive monitoring of system performance to identify issues before they escalate into critical problems. System integration and deployment services are vital for seamless interconnectivity between various components, including HVAC controls, lighting systems, security mechanisms, occupancy sensors, and energy management platforms. Smart building solutions enable stakeholders to monitor, control, and manage various aspects of a building's infrastructure in real time through innovative technologies and intelligent systems. Building infrastructure management is a centralized platform for monitoring and controlling a building's mechanical, electrical, and plumbing (MEP) systems. Elevators and escalator management systems are used to improve the efficiency and safety of vertical transportation systems while reducing wait times and energy consumption. Parking management systems help optimize space utilization, enhance security, and provide real-time information on available parking spots for seamless navigation within the premises. Smart water management systems monitor water usage patterns across the building for efficient water consumption management. Energy management aims to collect real-time data on energy consumption patterns. HVAC systems are crucial to maintaining indoor air quality and regulating temperature. Automated lighting systems are designed to optimize illumination levels based on occupant presence, natural light availability, and energy efficiency goals. An efficient network management system ensures seamless communication between various smart building components. Security and emergency management prioritize the safety of occupants by employing multiple layers of security measures, including access control systems, video surveillance systems, intrusion detection devices, and fire safety equipment. Access control systems are advanced authentication methods such as biometrics, facial recognition technology, or RFID-based solutions that restrict unauthorized access to sensitive areas within the building. Comprehensive safety solutions encompass fire detection and suppression equipment and emergency communication systems that ensure timely alerts during critical situations. Video surveillance systems continuously monitor activities throughout the premises to deter unwanted behavior and detect potential threats in real-time. Workforce management supports workforce optimization using advanced analytics tools to assess occupancy patterns and space utilization across various zones. Regional Insights: The Americas region has highly developed infrastructure for smart buildings due to increased focus on energy efficiency, building automation, and evolving IoT technologies. Countries, including the United States and Canada, are promoting stringent energy-efficiency regulations and government incentives to promote sustainable development, contributing to the market growth in the region. European Union (EU) countries have adopted policies that support the deployment of smart buildings as part of their commitment to promote energy-efficient housing and commercial facilities. The Middle East region is witnessing significant investments in smart city projects emphasizing sustainability and digitalization. In the APAC region, important countries such as China, Japan, and India invest massively in building infrastructure and rapid urbanization, driving the demand for smart building solutions. The growing focus on energy conservation and sustainability in new construction projects in the region also enhances the demand for smart building solutions in the APAC region. FPNV Positioning Matrix: The FPNV Positioning Matrix is essential for assessing the Smart Building Market. It provides a comprehensive evaluation of vendors by examining key metrics within Business Strategy and Product Satisfaction, allowing users to make informed decisions based on their specific needs. This advanced analysis then organizes these vendors into four distinct quadrants, which represent varying levels of success: Forefront (F), Pathfinder (P), Niche (N), or Vital(V). Market Share Analysis: The Market Share Analysis offers an insightful look at the current state of vendors in the Smart Building Market. By comparing vendor contributions to overall revenue, customer base, and other key metrics, we can give companies a greater understanding of their performance and what they are up against when competing for market share. The analysis also sheds light on just how competitive any given sector is about accumulation, fragmentation dominance, and amalgamation traits over the base year period studied. Key Company Profiles: The report delves into recent significant developments in the Smart Building Market, highlighting leading vendors and their innovative profiles. These include ABB Ltd., Aquicore, Inc. by Information Grid Ltd., Arup Group Limited, Buildings IOT Inc., Cisco Systems, Inc., CohesionIB, Inc., CopperTree Analytics Inc. by Dar Al-Handasah Consultants Shair and Partners Holdings Limited, EcoEnergy Insights by Carrier Global Corporation, Google LLC by Alphabet Inc., Hewlett Packard Enterprise Development LP, Hitachi, Ltd., Honeywell International Inc., Huawei Technologies Co., Ltd., Infineon Technologies AG, Intel Corporation, International Business Machines Corporation, Johnson Controls International PLC, KMC Controls, Inc., L&T Technology Services Limited, Legrand S.A., Metrikus Limited, Microsoft Corporation, Mitsubishi Corporation, Mode Green Integrated Building Technology, mySmart Pty Ltd., Nippon Telegraph and Telephone Corporation, PointGrab Inc., PTC Inc., Robert Bosch GmbH, Schneider Electric SE, Siemens AG, SMART Building Specialists Pty Ltd, Verdigris Technologies, Inc., Verizon Communications Inc., and Wipro Limited. Market Segmentation & Coverage: This research report categorizes the Smart Building Market in order to forecast the revenues and analyze trends in each of following sub-markets: Based on Component, market is studied across Services and Solution. The Services is further studied across Consulting, Support & Maintenance, and System Integration & Deployment. The Solution is further studied across Building Infrastructure Management, Energy Management, Network Management, Security & Emergency Management, and Workforce Management. The Building Infrastructure Management is further studied across Elevators & Escalators Management System, Parking Management System, and Smart Water Management System. The Energy Management is further studied across HVAC Control System and Lighting System. The Security & Emergency Management is further studied across Access Control System, Safety System, and Video Surveillance System. The Solution commanded largest market share of 56.91% in 2022, followed by Services. Based on Building Type, market is studied across Commercial, Industrial, and Residential. The Commercial commanded largest market share of 57.88% in 2022, followed by Residential. Based on Region, market is studied across Americas, Asia-Pacific, and Europe, Middle East & Africa. The Americas is further studied across Argentina, Brazil, Canada, Mexico, and United States. The United States is further studied across California, Florida, Illinois, New York, Ohio, Pennsylvania, and Texas. The Asia-Pacific is further studied across Australia, China, India, Indonesia, Japan, Malaysia, Philippines, Singapore, South Korea, Taiwan, Thailand, and Vietnam. The Europe, Middle East & Africa is further studied across Denmark, Egypt, Finland, France, Germany, Israel, Italy, Netherlands, Nigeria, Norway, Poland, Qatar, Russia, Saudi Arabia, South Africa, Spain, Sweden, Switzerland, Turkey, United Arab Emirates, and United Kingdom. The Americas commanded largest market share of 42.89% in 2022, followed by Europe, Middle East & Africa. Key Topics Covered: 1. Market Penetration: Provides comprehensive information on the market offered by the key players 2. Market Development: Provides in-depth information about lucrative emerging markets and analyzes penetration across mature segments of the markets 3. Market Diversification: Provides detailed information about new product launches, untapped geographies, recent developments, and investments 4. Competitive Assessment & Intelligence: Provides an exhaustive assessment of market shares, strategies, products, certification, regulatory approvals, patent landscape, and manufacturing capabilities of the leading players 5. Product Development & Innovation: Provides intelligent insights on future technologies, R&D activities, and breakthrough product developments The report answers questions such as: 1. What is the market size and forecast of the Smart Building Market? 2. Which are the products/segments/applications/areas to invest in over the forecast period in the Smart Building Market? 3. What is the competitive strategic window for opportunities in the Smart Building Market? 4. What are the technology trends and regulatory frameworks in the Smart Building Market? 5. What is the market share of the leading vendors in the Smart Building Market? 6. What modes and strategic moves are considered suitable for entering the Smart Building Market?
Metrikus Frequently Asked Questions (FAQ)
When was Metrikus founded?

Metrikus was founded in 2012.

Where is Metrikus's headquarters?

Metrikus's headquarters is located at 10 Arthur Street, London.

What is Metrikus's latest funding round?

Metrikus's latest funding round is Series A.

How much did Metrikus raise?

Metrikus raised a total of $6.68M.

Who are the investors of Metrikus?

Investors of Metrikus include Rentamarkets, Gary Cottle and Adrian Purvis.

Who are Metrikus's competitors?

Competitors of Metrikus include dataArrows and 8 more.

What products does Metrikus offer?

Metrikus's products include Metrikus platform.

Who are Metrikus's customers?

Customers of Metrikus include Accenture.
Compare Metrikus to Competitors
Loading...