Search company, investor...
Last Raised
$55M
| 2 yrs ago
About Lili
Lili is a challenger bank designed for freelancers. The Lili checking account and mobile experience are created to help balance work & life with expense management and tax savings. It was founded in 2018 and is based in New York, New York.
Lili's Product Videos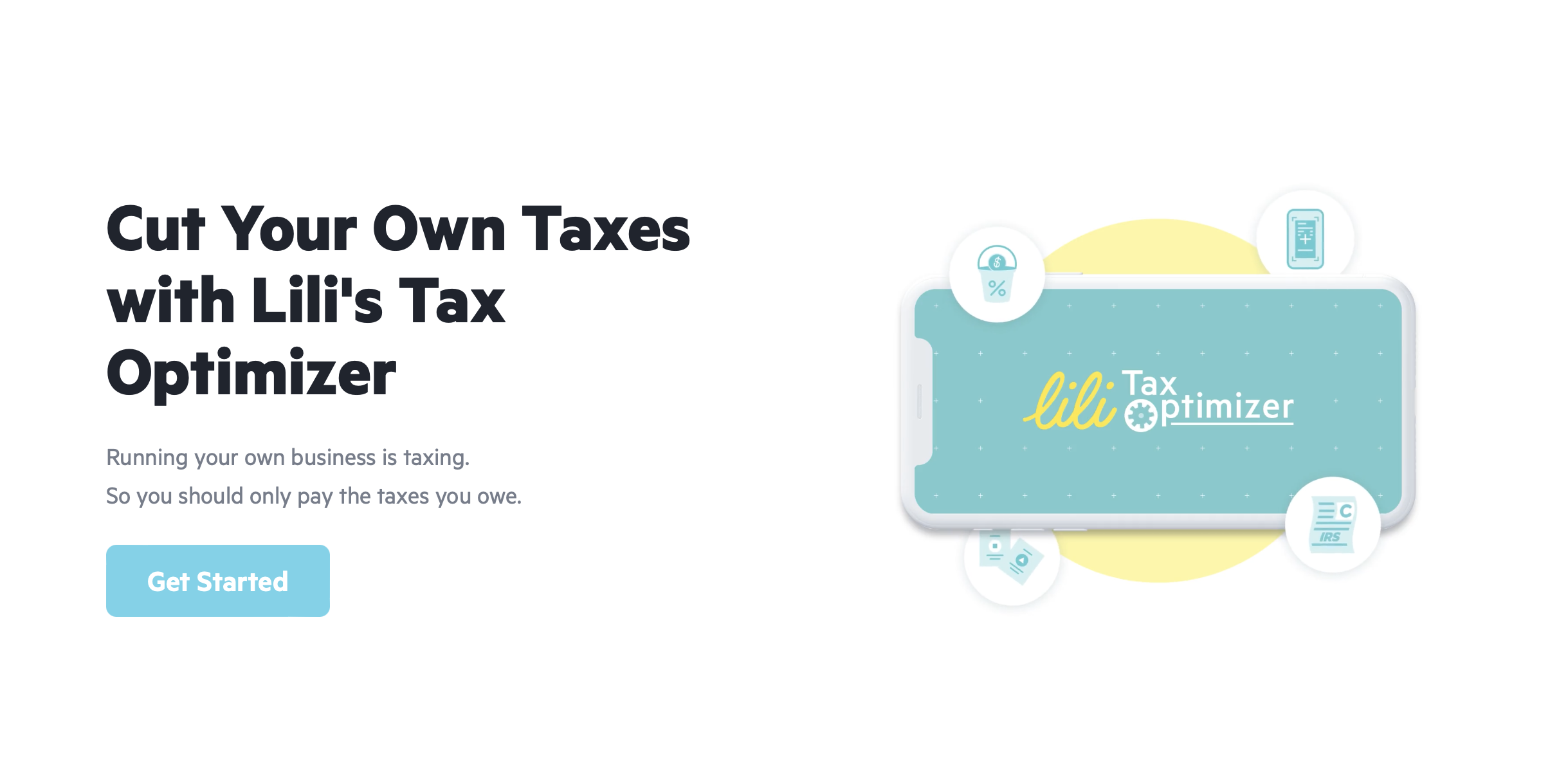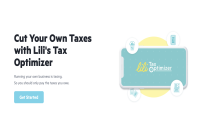 Lili Tax Optimizer Demo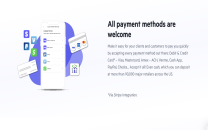 Lili Payments Integration Demo 2
Expert Collections containing Lili
Expert Collections are analyst-curated lists that highlight the companies you need to know in the most important technology spaces.
Lili is included in 5 Expert Collections, including HR Tech.
H
HR Tech
4,034 items
The HR tech collection includes software vendors that enable companies to develop, hire, manage, and pay their workforces. Focus areas include benefits, compensation, engagement, EORs & PEOs, HRIS & HRMS, learning & development, payroll, talent acquisition, and talent management.
D
Digital Banking
956 items
Companies and startups in this collection provide banking services to consumers and businesses, as well as enhance, automate, and/or digitize operations for banks and financial institutions.
G
Gig Economy Value Chain
155 items
Startups in this collection are leveraging technology to provide financial services and HR offerings to the gig economy industry
F
Fintech
8,086 items
Companies and startups in this collection provide technology to streamline, improve, and transform financial services, products, and operations for individuals and businesses.
F
Fintech 250
250 items
250 of the most promising private companies applying a mix of software and technology to transform the financial services industry.
Lili Patents
Lili has filed 10 patents. | Application Date | Grant Date | Title | Related Topics | Status |
| --- | --- | --- | --- | --- |
| | | | Human mouth anatomy, Olfaction, Nose, Building engineering, Energy conversion | |
| | |
| --- | --- |
| Application Date | |
| Grant Date | |
| Title | |
| Related Topics | Human mouth anatomy, Olfaction, Nose, Building engineering, Energy conversion |
| Status | |
Latest Lili News
8 Best Free Business Bank Accounts: Expert Picks 2023
Sep 25, 2023
This article will examine the top free business bank accounts and explain how they can benefit your enterprise. September 25, 2023 / 03:31 PM IST - Commencing a business is thrilling and rewarding but entails significant financial obligations. One of the crucial factors for operating a prosperous business is to possess a dependable and effective bank account to handle your finances. Nonetheless, selecting the appropriate free business bank account can be daunting as many choices are accessible in the market. Small business proprietors can breathe a sigh of relief knowing that numerous free business bank accounts are available, saving them costs and offering a plethora of benefits to manage their finances efficiently. This article will examine the top free business bank accounts and explain how they can benefit your enterprise. Whether a novice or an experienced business owner, this all-inclusive guide to managing your business finances is a must-read. Lili – Best for One-Person Businesses U.S. Bank – Best for Businesses with Minimal Monthly Transactions Oxygen – Best for Freelancers When creating our ranking system to determine the top free business bank accounts , we took multiple factors into account to ensure a thorough assessment. These factors included account fees, minimum balance prerequisites, transaction limitations, availability, additional benefits and services, and compatibility with third-party services. Our evaluation of each account was based on its cost-efficiency, user-friendliness, and the benefits it provides to businesses. Our goal was to create a trustworthy and informative ranking system for free business bank accounts that considers various factors, including monthly maintenance charges, the number of free transactions, online and mobile banking capabilities, and compatibility with popular accounting software. This ranking can assist businesses in making informed decisions when selecting a free business bank account. Overdraft Fees: $0 Sign-up Bonus: $0 If you're looking to open a free business bank account, Bluevine is the one to beat. Its unique combination of low fees and great benefits sets it apart from other options on the market. With a small business checking account, you won't have to worry about monthly fees, transaction fees, or overdraft charges. Plus, you can withdraw cash from any 37,000+ MoneyPass locations across the U.S. without being hit with pesky ATM fees. One advantage of opening a free business bank account with Bluevine is that there's no requirement for a minimum initial deposit. Hence even small businesses with limited cash can avail of this opportunity. You can perform transactions like depositing, withdrawing, and making payments frequently per your needs. Moreover, if you fulfill one or both of the two monthly requirements, you can earn an Annual Percentage Yield (APY) of 1.5% on balances up to $100,000 through Bluevine. The advantages of using Bluevine include the ability to transfer funds instantly, sub-account availability, the provision of dedicated account numbers, an online application process, and the offer of two complimentary checkbooks. Further, your funds are secure as Bluevine deposits are insured up to $250,000 per account holder by the Coastal Community Bank, an FDIC member. Bluevine offers a top-quality free small business bank account but has some restrictions. Bluevine isn't a traditional bank but a financial technology firm, thus having no physical branches. Additionally, balances exceeding $100,000 will not earn any interest, and Bluevine doesn't accept cash, paper checks, or foreign currency deposits. Why we chose it: Bluevine is currently the top choice for a free business bank account due to its user-friendly interface, minimal fees, and exceptionally low-interest rate. Pros: Deposits of cash are capped at $2,000 per day and $500 per deposit Up to $4.95 in service charges for each deposit No shared accounts Lending Bluevine doesn't provide loans. However, it offers a convenient option of obtaining a business line of credit that can be used for various purposes. The credit line can be as high as $250,000, and approval decisions can be made in five minutes. Open a free business bank account with no fees and enjoy interest charges only on the amount utilized. Presently, the rates are as low as 4.8%. Rewards Bluevine currently provides a substantial reward of 2.0% APY for its free small business bank account. However, the account doesn't include any other incentives for signing up. Additional Features Bluevine offers multiple payment options for bills, including ACH, check, or wire transfers, which can be made directly from your account or credit card. There are no restrictions on the number of transactions you can make monthly. Additionally, the platform allows for creating multiple sub-accounts, which can be used to organize and track finances by dividing funds into different categories. There are no monthly fees or minimum balance limitations Internet banking with limitless invoicing, bill pay, and the free delivery of paper checks Connectivity with well-known business applications like Shopify, Stripe, QuickBooks, and Xero Worldwide refunds for all ATM costs There are no ACH transfer fees, inbound wire fees, or transaction restrictions Cons: Recurring payments are not available with bill pay Neither locally nor globally send wires Cash cannot be deposited Lending If you're looking to generate revenue for your business, it's important to open a free business bank account that offers borrowing and credit line options. Unfortunately, Novo's range of features doesn't include these options. While this may not be an issue for some users, those seeking to maximize their earning potential must consider other alternatives. Rewards Novo offers a free business bank account with great benefits, including discounts on various business applications. With a Novo checking account, you can enjoy a 30% discount on HubSpot's range of business tools. Depending on your software, your savings could reach up to $4,000. Take advantage of Novo's connections today and save big with our free business bank account. Additional Features With a meticulously crafted dashboard, managing your invoices becomes a breeze. Plus, our digital debit card allows you to transact online or in person via your preferred payment app without relying on a physical card. And with Novo Reserves, you can deposit funds into various accounts that cater to future expenses or big projects while enjoying the benefits of a free business bank account. Lending Although Axos offers its members a diverse range of credit and lending options, it can be challenging for businesses to meet their eligibility criteria. One of the requirements is at least two years in operation, among other things. However, if you're looking to open a free business bank account, Axos may not be the best fit as they offer a minimum loan of $10 million. Rewards If you're a new business owner looking to open a free business bank account, Axos offers a great opportunity to receive a welcome bonus of $200 when you sign up. But don't worry if you're not a new business, as you can still get $100 when you open a free business bank account with Axos. Additional Features Axos has a network of over 91,000 ATMs across the United States, and in case you use an out-of-network ATM, the bank offers fee reimbursement. Axos provides reimbursement for the first two wire transfers every month. The bank also integrates with QuickBooks to assist with bookkeeping. Overdraft Fees: $35 (if opted-in to Next Day Grace) Looking for a fee-free business bank account with no deposit? Look no further than the Capital One 360 Checking Account. This top-rated account offers not only a mobile app with high ratings but also physical bank locations and an above-average APY. In the 2019 U.S. National Banking Satisfaction Study by J.D. Power, this account ranked fourth overall, thanks to its strong satisfaction scores for mobile banking and checking accounts. The study evaluates customer experience across several factors, including deposit accounts and convenience. If you're looking to open a free business bank account, Capital One 360 Checking Account is an excellent option. With no minimum deposit requirement, this account allows you to earn an Annual Percentage Yield (APY) of 0.10% on all balances, significantly higher than the national average of 0.04%. Capital One provides Next Day Grace to its customers if they withdraw more money than what is available in their accounts. By opting into this service, the bank allows the overdraft transactions to go through, but the customer must ensure that the account balance is positive by the end of the next business day to avoid a $35 charge. If the customer doesn't opt in, Capital One will either decline the transactions that exceed the account balance or move funds from a linked savings account, depending on the customer's choice. Any returned paper checks will attract a $9 fee, irrespective of whether there's overdraft coverage. If you like to do your banking face-to-face, Capital One has 450 physical locations, making it a better option than online-only checking accounts. Capital One has 41 Cafes where you can bank and work while enjoying a cup of coffee and receiving guidance from a certified financial coach. However, several Cafes have closed due to the COVID-19 outbreak, but Capital One is gradually reopening some of them. If you have a business account with no fees, you won't be charged extra fees when using your debit card outside the US. This is because there are no foreign transaction fees to worry about. Why we chose it: Capital One has removed any restrictions on digital transfers, which means you can now continue managing your finances without any interruptions. Pros: Lending If you have a business checking account that is active and has been operating for a minimum of two years, Capital One provides a variety of lending options that can be advantageous for your business. The loan amounts and line of credit ranges are extensive, with a maximum cap of $5 million for each. Rewards While Capital One doesn't provide any free small business bank account incentives for joining, its credit card options offer a range of rewards for each transaction. This makes it effortless for businesses to select a suitable card that meets their requirements. Additional Features Open a free business bank account with Capital One Basic Business Checking and enjoy unlimited digital fund transfers to any location in the world without restrictions. This account also protects against overdraft fees and offers the added advantage of free cash deposits of up to $5,000 every month. Overdraft Fees: $0 Bonus: $300 If you want to open a free business bank account, American Express can be a great choice. American Express, renowned for its credit card services, also provides business banking products that can prove to be beneficial for entrepreneurs. As such, opening a free small business bank account with American Express would be a valuable addition to your financial tools. When you opt for American Express as your business banking partner and open a free business bank account, you get more than just financial services customized to suit the specific requirements of businesses of all scales. You also enjoy unparalleled customer support and a variety of functionalities that cater to the distinctive needs of your organization. While American Express doesn't provide a typical business checking account, its assortment of business credit cards offers a variety of advantages and incentives, including cashback rewards, travel rewards, and flexible payment alternatives. These attributes can assist in managing cash flow efficiently and minimizing overall business costs. Why we chose it: American Express provides an attractive interest rate and incentivizes shopping by depositing points that convert to dollars. Pros: Lending American Express offers business loans and credit lines through Kabbage Funding to help needy companies. To qualify, your business must operate for at least one year and generate monthly revenue of $3,000, with a minimum FICO score of 640. Additionally, connecting your American Express account to Kabbage can earn you $250. More details can be found in our Kabbage Funding review. Rewards By signing up, new members can receive 30,000 reward points. However, to qualify for this offer, a minimum deposit of $5,000 is required in the account, which must be maintained for at least 60 days. Furthermore, during this period, there's a need to make at least ten qualifying transactions. Additional Features By making purchases using your debit card, you have the opportunity to earn reward points which can be exchanged for deposits directly into your bank account or used for other options such as gift cards and travel. If you encounter any issues regarding reward points or other features provided by American Express, their customer service team is available 24/7. Overdraft Fees: $0 Sign-up Bonus: $0 If you're a freelancer or an independent contractor, Lili's free business bank account is an excellent choice for managing your finances. With a range of digital tools at your disposal, Lili stands out from the crowd with its integration with popular services like Uber, Lyft, and Shopify. The best part? You can get paid up to two days earlier than usual thanks to this feature. Lili's free business bank account comes equipped with powerful account management tools designed to meet the unique needs of freelancers. With these tools, you can easily differentiate between business and personal expenses, allowing you to effortlessly manage your finances right from your mobile device. Lili's innovative automatic tax savings feature takes the hassle out of tax time by automatically setting aside a portion of your earnings for taxes. Say goodbye to financial stress and hello to simplified banking with Lili's free business bank account. Lili's digital tools can simplify managing business finances for individuals, whether they're ride-share drivers or online shop owners, by enabling them to do so through their smartphones with just a few taps. Why we chose it: Lili's cutting-edge software helps businesses to optimize their taxes and minimize fees, thereby ensuring maximum retention of their hard-earned income. Moreover, if a small business is looking for a free bank account with no credit checks, Lili can provide an excellent solution. Pros: Tools that manage costs and help with tax preparation are included Enables you to get money up to two days sooner than you may with a typical bank account by offering an early payment function with direct deposit No fees, no minimum initial deposit, and no minimum balance restrictions Unlimited transactions without fees Cons: Can't send or receive wire transfers Restricted business features, such as the absence of joint accounts, third-party interfaces, and numerous company debit cards Green Dot stores charge up to $4.95 for each cash deposit made Lending Lili doesn't provide any borrowing alternatives to its customers. If you require a loan or a credit line, you must explore other possibilities. Rewards By using your Lili debit card at participating merchants, you can earn cash back deposited directly into your business checking account. You won't have to worry about any service or transaction fees when using your debit card anywhere in the world. Additional Features Lili's tax optimizer is unmatched in its ability to assist individuals in minimizing tax-related expenses. This program enables users to classify their purchases, identify their tax bracket, and complete filing procedures without difficulty. Additionally, Lili's online banking service provides a convenient mobile application that allows users to track personal and business expenses while traveling. Registration is easy and can be completed in a matter of minutes without the need for any paperwork. Looking for a free small business bank account? The U.S. Bank offers a one-of-a-kind solution with its Silver Business Checking account that comes with 125 complementary transactions and allows for up to $2,500 in free deposits each statement cycle. This is an ideal option for small business owners who handle a moderate number of transactions and are looking to save on banking fees. It's easy to open a free business bank account with the U.S. Bank as they offer online and in-person options at their 2,000+ branches in 26 states. Additionally, new customers can benefit from a welcome bonus (terms and conditions apply) which makes this option even more appealing. For small business owners looking for a free business bank account, the Silver Business Checking account is a great option. Although there's no monthly service fee, U.S. Bank will still charge fees for overdrafts, excess transactions, and cash deposits. Despite this, having access to a physical bank and enjoying the benefits of a free small business bank account may outweigh these fees for some entrepreneurs. Why we chose it: U.S. Bank offers lending options catering to businesses of different scales, amplifying the perks of a dependable free small business bank account with no fees. Pros: You have easy application alternatives that let you open an account by phone, in person, or online Possibility of earning a $400 welcome bonus. Rules apply Optional payment processing services, including in-store payment terminals and smartphone applications Around 2,000 locations in 26 states are accessible, and there are no costs at more than 4,700 U.S. Bank and 37,000 MoneyPass ATMs Cons: Limits on cash deposits are modest when compared to those of rivals Lending U.S. Bank has a wide range of lending options available, making it one of the top choices for free small business bank accounts. Regardless of the size of your business, you can apply for loans ranging from $5,000 to millions of dollars, depending on the nature of your business. Similarly, lines of credit are available with varying amounts based on your specific funding requirements. Rewards If you're looking to open a free business bank account, unfortunately, the U.S. Bank doesn't provide any incentives or bonuses for this service. However, they offer multiple credit card options with different welcome deals and opportunities to explore. Additional Features Looking for a free small business bank account? Look no further than U.S. Bank! With the ability to deposit up to $2,500 per statement cycle, businesses that handle a moderate amount of cash will find it an ideal choice. Plus, if you prefer to pay by check, you can receive a 50% discount on your initial order. Beyond lending options, U.S. Bank provides several other valuable services that are certainly worth exploring. Overdraft Fees: $0 Sign-up Bonus: $0 Entrepreneurs who need a convenient and economical banking option can take advantage of the Oxygen mobile-only business account, an ideal choice for small business owners constantly on the go. This free small business bank account has zero monthly fees and offers unlimited fee-free transactions, making it an intelligent financial decision for any busy owner. You can begin managing your finances immediately without any minimum deposit requirement with this account. You can access cash on the go without any fees through the Allpoint network. Moreover, you can efficiently manage your cash flow by depositing cash through the Green Dot network, which charges a small fee of $4.95 per deposit. Oxygen simplifies the process of commencing a business through its third-party LLC formation services across the United States and enables you to open a free business bank account via its app. This single-provider solution allows you to establish an LLC and create a business account with ease. No matter where you're located, Oxygen assures uninterrupted operations for your business. Why we chose it: Oxygen understands the preferences of modern entrepreneurs and provides innovative banking services, making it an ideal checking account option for sole proprietors. Pros: Lending Oxygen is a FinTech company that operates on mobile platforms, distinct from a traditional bank. As a result of this distinction, Oxygen cannot provide any loan services. Rewards When you receive cash back for purchases, it adds a pleasant feeling to the necessary expenses. For instance, buying gas, taking rideshares, or utilizing shipping services can result in a 5% cash back without any queries. Additional Features LLCs looking for free small business bank accounts and formation services can consider Oxygen, which also provides limited liability protection for freelancers. Freelancers can take advantage of Oxygen's mobile app to expedite the registration process. Ranking Methodology for the Best Free Business Bank Accounts It's crucial to create a thorough set of standards that considers various aspects of each account when determining the top free business bank accounts. The following is a comprehensive checklist of criteria to use when assessing free business bank accounts. Account opening process: Assess the simplicity and quickness of initiating an account, encompassing all the necessary documents needed, and the duration required to obtain account authorization. Deposit and withdrawal options: Evaluate the convenience and accessibility of depositing and withdrawing funds, considering factors such as the presence of in-network ATMs, the capacity for remote check deposits, and the capability to send and receive wire transfers. Account scalability: Evaluate if the account has the potential to expand alongside your business by providing supplementary services, increased transaction limits, or advanced functionalities with the progress of your business requirements. Security and fraud protection: It's important to assess the security measures of your accounts, including multi-factor authentication, account monitoring, and alerts, to safeguard your business from fraudulent and unauthorized transactions. Accessibility: When assessing bank accounts, it's essential to consider the convenience of accessing them through online banking, mobile applications, and customer support. The ideal accounts should offer easy-to-use interfaces, strong mobile applications, and helpful customer service. Lending and credit options: Examine whether banks or other financial institutions provide supplementary lending and credit alternatives, like business loans or credit cards, that could assist in expanding your business. It's essential to consider such options when seeking to grow your business. Minimum balance requirements: Determine if the accounts have any specific minimum balance prerequisites and ascertain if there are any charges or fines for not maintaining the mandatory balance. Transaction limits: When analyzing the accounts, it's important to review the restrictions on the number of free transactions per month and the charges that may apply if these limits are exceeded. Account fees: The analysis of accounts should consider the monthly maintenance fees, transaction fees, ATM fees, wire transfer fees, and any other fees linked to the account. Accounts that have minimal or no fees should be considered the best. Perks and additional services: It's essential to assess all the additional services a business provides, such as no-cost wire transfers, cashback incentives, earning interest on account balances, or reductions on business-related tools and services. Integration with third-party services: It's important to check whether the accounts are compatible with commonly used accounting software, payment processing services, and other business tools. If they seamlessly integrate with these platforms, it can make financial management more straightforward and decrease the workload of administrative tasks. What are the Benefits of a Free Business Bank Account? Entrepreneurs and small businesses can benefit from having a free bank account specifically for their business as it offers a variety of advantages. Professionalism: Issuing invoices and receiving payments using your company's name enhances your professional image among your clients and suppliers. Software integration: Financial management becomes easier with the help of popular accounting and payment processing platforms that can be integrated seamlessly. Tax preparation: Creating a specialized business account simplifies the tax procedures as it facilitates the identification of eligible expenses that can be deducted and keeps a record of the generated income. Improved credit profile: Having a distinct business account can be advantageous for establishing your company's credit history, which can prove beneficial in the future for obtaining loans or credit lines. Online and mobile banking: Being able to manage finances conveniently through online and mobile banking features offers real-time visibility into the financial well-being of your business while on the move. Financial separation: By distinguishing between personal and business finances, it makes it easier to keep track of expenses and maintain financial records. Additional services: Several free accounts provide additional benefits such as no-cost wire transfers, cashback incentives, and reduced rates for business tools. Cost savings: Your business can save more money to invest by avoiding monthly fees and minimum balance requirements. What Are the Requirements for Getting a No-Fee Account? Sometimes, a bank may waive monthly maintenance charges or other fees if specific conditions are fulfilled by the account holder. These conditions may vary and could include: Being among a group of, say, 17 to 23-year-old students. Maintaining a daily minimum balance of, say, $100. Opening the account by depositing a little amount, say $50. Depositing a certain amount of times each month. How to Open a No-Fee Checking Account? To initiate a no-fee checking account, there are some standard procedures that you must follow. When searching for a financial institution for a checking account, it's important to look for one that doesn't charge fees. However, it's also important to consider other benefits that the account may offer, such as a wide range of ATMs, a free debit card, or the potential to earn interest. It is important to determine the appropriate application process for your needs. Numerous banks and credit unions offer the convenience of online application submission. To open a checking account, you will typically be required to provide personal information such as your full name, residential address, Social Security number, and a government-issued photo ID copy. When you get approval for a no-fee checking account, you may need to provide an initial deposit to activate the account. This deposit could be a minimum amount, such as $25. However, certain banks and credit unions may not require any initial deposit. Discover the fundamental information regarding a free business account designed for new businesses. What Is a Business Banking Account? If you're looking to open a free business bank account, it's important to know that these accounts are specifically designed for conducting business transactions. They are opened in the name of the organization and facilitate sending and receiving payments on behalf of the company. While some bank accounts may be suitable for small businesses, there are also specialized business banking accounts that cater to LLCs and corporations. How Can I Pick the Right Free Business Banking Account? When selecting a free business bank account, you need to take several factors into account. One of the primary considerations is to determine the fees that are waived and the fees that are mandatory so that you can evaluate your banking costs. Afterward, it's important to assess whether the account offers the necessary features required for your business, including unlimited transactions, immediate transfers, cash deposits, and the ability to make payments using Bill Pay. It's essential to confirm that your money is safeguarded by FDIC insurance and security measures. It's possible to optimize your account by adhering to FDIC banking guidelines, regardless of the type of free small business account you choose. What is FDIC Insurance? The FDIC protects banking customers in case of bank failure by insuring deposits up to $250,000 per depositor, per account ownership category, and per insured bank. This means that if an insured bank fails and is unable to repay its customers' deposits, their money will still be safe. The NCUA also offers similar protection for deposits in federally chartered and most state-chartered credit unions. Bottom Line on Best Free Business Bank Accounts As you embark on your entrepreneurial journey, one of the crucial steps towards ensuring your business's financial success is to open a free business banking account. For 2023, we highly recommend Bluevine as it provides an excellent blend of affordability and comprehensive features for such an account. For smart entrepreneurs seeking a free small business bank account option that maximizes benefits without sacrificing practicality, Bluevine comes highly recommended. With a wide range of valuable perks at no extra cost, navigating the fast-paced world of business has never been easier. Bluevine is the perfect choice for those looking to optimize their financial strategy.
Lili Frequently Asked Questions (FAQ)
When was Lili founded?

Lili was founded in 2018.

Where is Lili's headquarters?

Lili's headquarters is located at New York.

What is Lili's latest funding round?

Lili's latest funding round is Series B.

How much did Lili raise?

Lili raised a total of $83M.

Who are the investors of Lili?

Investors of Lili include Group 11, Target Global, Altair, Fiat Ventures, Primary Venture Partners and 6 more.

Who are Lili's competitors?

Competitors of Lili include Novo, Oxygen, Nearside, NorthOne, Solid, Bluevine, Found, Chime, Revolut, Coupay and 13 more.
Compare Lili to Competitors