Search company, investor...
Stage
Seed VC - III
| Alive
Last Raised
$1.11M
| 10 days ago
About Itiliti Health
Itiliti Health is a health data access and decision automation company. The firm provides the connections between provider electronic medical records (EMRs) systems and health plan operations to remove friction. The company was founded in 2019 and is based in Eden Prairie, Minnesota.
Loading...
Itiliti Health's Product Videos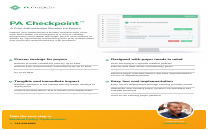 itiliti-sellsheet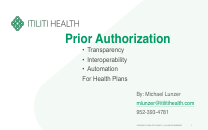 ItilitiHealth PACheckpoint Productreview
ESPs containing Itiliti Health
The ESP matrix leverages data and analyst insight to identify and rank leading companies in a given technology landscape.
Healthcare & Life Sciences / Health Insurance & RCM Tech
The prior authorization market refers to the use of technology and services to streamline prior authorization. This is a process where healthcare providers obtain approval from payers before providing certain medical treatments or procedures to patients. This market also includes platforms and services using artificial intelligence to make prior authorization more efficient and cost-effective. The…
Itiliti Health named as Challenger among 10 other companies, including Notable, Cohere Health, and Voluware.
Itiliti Health's Products & Differentiators
PA Checkpoint

PA Checkpoint is a transparency solution that allows providers convenient digital access to a health plan's medical policies. With 3 data inputs, PA Checkpoint can determine if a prior authorization is necessary and show the provider the detailed policy requirements for the specified procedure. This solution eliminates guesswork determining the need for a PA, preventing millions of unnecessary PA requests to the plan and millions of time consuming calls between plans and providers seeking clarification of medical policy requirements.
Loading...
Research containing Itiliti Health
Get data-driven expert analysis from the CB Insights Intelligence Unit.
CB Insights Intelligence Analysts have mentioned Itiliti Health in 2 CB Insights research briefs, most recently on Nov 10, 2023.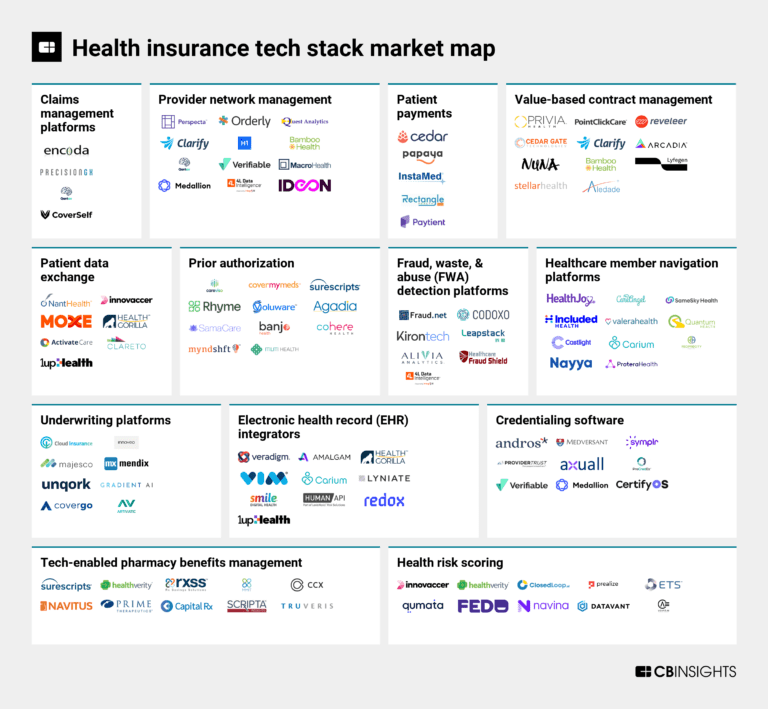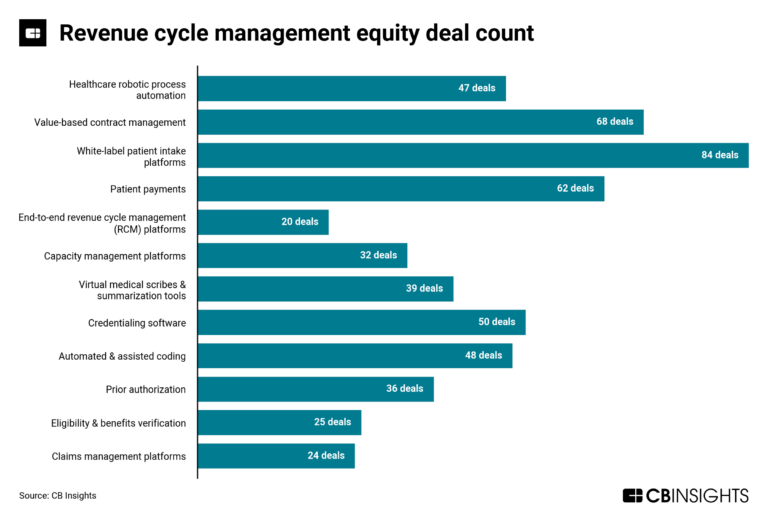 Expert Collections containing Itiliti Health
Expert Collections are analyst-curated lists that highlight the companies you need to know in the most important technology spaces.
Itiliti Health is included in 1 Expert Collection, including Digital Health.
D
Digital Health
10,585 items
The digital health collection includes vendors developing software, platforms, sensor & robotic hardware, health data infrastructure, and tech-enabled services in healthcare. The list excludes pureplay pharma/biopharma, sequencing instruments, gene editing, and assistive tech.
Latest Itiliti Health News
Top 15 Mentors for entrepreneurs to follow in 2023
May 22, 2023
May 19, 2023 SHARE In the competitive business world, any ambitious entrepreneur striving for success must recognize the importance of having a mentor. A study by venture capital firm Techstars found that 33% of mentor-backed companies were able to secure funding, compared to only 22% of companies without mentors. While most entrepreneurs have a depth of knowledge related to their service or product this may not translate into every area of running a business or knowing how to handle unexpected challenges. Entrepreneurs that try and run the gauntlet solo may find it takes longer to achieve results and significant progress. But by leveraging the knowledge, experience, and networks of mentors, entrepreneurs can quickly solve common growing pains, unlock expertise in specific operational areas and fast-track results. Whether it's through a direct mentoring relationship or accessing leadership insights from books, podcasts, videos, and other learning resources, having access to expert guidance helps aspiring and seasoned entrepreneurs access crucial business insights. In addition, mentors can also provide valuable industry connections and open the doors to new business opportunities. That's why The Sociable is presting a list of the most influential mentors for 2023. These industry leaders can be considered role models and should be on the radar of every entrepreneur. Each of these individuals has excelled as an exceptional leader in their respective fields and achieved remarkable success on a global scale, providing them with a wealth of knowledge and expertise. Julia Hartz, CEO and Co-Founder of Eventbrite Julia Hartz is a journalist, entrepreneur, investor, and co-founder of Eventbrite , a global ticketing and event technology platform. The platform currently has over 700 global employees with offices in 12 countries. Hartz was appointed CEO and became a member of the Board of Directors of Eventbrite in April 2016. Hartz is one of the most recognized female leaders in technology. She has been honored twice as one of Fortune magazine's 40 Under 40 business leaders and one of Fortune's Most Powerful Women Entrepreneurs. The Aspen Institute also recognized Hartz as one of the Henry Crown Fellows Class of 2018. Lakeysha Hallmon, Founder of The Village Market Lakeysha Hallmon started as an entrepreneur in April 2016 to provide a space for businesses owned by African Americans in the United States to help them reach a larger audience. In April 2016, Lakeysha Hallmon launched The Village Market Atlanta to help "black Americans connect Black-owned businesses to engaged consumers, impactful resources, and dedicated community partners." Since its launch, the model has helped to facilitate $8.2 million USD in sales to Black businesses. Mike Hoey, CEO and Founder of Source Meridian Mike Hoey is the founder of Source Meridian and IPSUM Clinical, among other companies. His aim is to combine business growth with innovative pharmaceutical and healthcare solutions. Mike is a Mentor for entrepreneurs at Yale University, USC's technology incubator, UCLA and Stanford University, among others. He began his career working for Accenture in their pharmaceutical practice in the 1990s and, over the years, played a key role in advising various startups in both software and pharmaceutical regulation fields. Source Meridian also supports the development of software platforms for medical devices, connected health technologies, and big data analytics capabilities. Carolina Hernández, Founder and CEO of Colorchain Carolina Hernández grew up in a family of entrepreneurs in Colombia, with backgrounds in design, textiles, and energy efficiency. She has a unique blend of medical clinical expertise and global business operational experience. In 2019, she founded Colorchain with the aim of solving the daily apparel challenges that healthcare professionals face using technology, quality materials, and fair labor conditions. They currently operate in the United States and large parts of Latin America. Recently, Global Health & Pharma recognized Colorchain as the leading provider of medical apparel supplies. Christine Tsai, Founder of 500 Startups Christine Tsai is the founder and CEO of the technology accelerator 500 Startups . Tsai worked at Google for over seven years where she led the company's annual event, Google I/O, focused on software developers. During her time at Google, Tsai built connections with numerous investors which allowed her to play a key role in launching the 500 Startups accelerator program and investment team. Brendan Trexler Iribe, Founder of Oculus Brendan Trexler Iribe is the founder and former CEO of Oculus VR, a virtual reality startup acquired by Facebook. He began his career as a games programmer and worked on the user interface for Civilization IV. He was also the co-founder and CEO of Scaleform, a provider of user interface technology for PC games. In 2012, he teamed up with Palmer Luckey to launch a Kickstarter campaign for the Oculus Rift VR headset, which raised around $2.4 million. Iribe assumed the role of CEO at the newly-founded Oculus VR. In December 2016, he stepped down as CEO and decided to lead his newly formed PC virtual reality group. Laura González-Estéfani, CEO and Founder of The Venture City Laura González-Estéfani is a Spanish entrepreneur. She is the founder and CEO of global accelerator TheVentureCity . González-Estéfani was the first employee of Facebook in Spain and from 2008 to 2012 served as the Director of the company's office for Spain and Portugal, before moving to Silicon Valley. Laura González-Estéfani's mission is to help entrepreneurs from all over the world, whether they are in Silicon Valley or not. For this purpose, she founded TheVentureCity, a global accelerator for emerging ecosystems specialized in growth and internationalization. She is widely recognized as one of the leading voices for global entrepreneurship. Priyanka Srinivas, Founder and CEO of The Live Green Co Hailing from India, Priyanka Srinivas arrived in Chile with the goal of building a business that is completely healthy for the planet. She founded a foodtech company focused on creating solutions for the food and pharmaceutical industries using only plants and vegetables. Priyanka is a Mentor at Yale University. Founded in 2018, The Live Green Co has developed its own technology of recommendation based on Artificial Intelligence and machine learning, called Charaka. It utilizes ancestral data about plants to prescribe 100% natural plant-based alternatives to animal-based, synthetic, and ultra-processed additives in food products. Jesus Tapia, Head of ISDI Jesus Tapia is a professional specializing in building strong business partnerships through a consultative approach. Tapia has extensive experience in data work, open innovation, and software development. Since 2021, he has been leading the ISDI Accelerator team, focusing on innovation management and entrepreneurship. They help organizations comprehensively address the challenge of innovation. For him, leadership is defined by the amount of energy leaders can mobilize in people, the amount of change they can drive, and how many new leaders they can nurture. ISDI has partnered with leading companies and institutions to create accelerator programs, such as Toyota, the European Commission, and UNICEF. Andrea Short, Marketing Executive Leadership at Ingram Micro Cloud Andrea Short is an accomplished professional serving as part of Marketing Executive Leadership at Ingram Micro . For over 20 years, Short has been passionate about marketing innovation and consistently challenged traditional approaches when creating highly successful programs and campaigns. Andrea works in a $36.8 billion B2B technology company, specializing in brand awareness development, channel enablement, strategic planning, and the creation and execution of marketing programs. She is a Mentor at Stanford University's Cardinal Ventures, one of the leading startup accelerators. Felipe Chávez Cortés, Founder of Kiwibot Kiwibot is an innovative company that is changing the way food is delivered. Similar to last-mile delivery apps like DoorDash or UberEats, Kiwibot allows customers to order food from participating restaurants in their area, but instead of sending a human delivery person, the food is delivered by a Kiwibot, an autonomous wheeled robot. Led by CEO Felipe Chávez Cortés, Kiwibot has made over 150,000 deliveries and built over 400 robots, making it the number-one robotic delivery platform worldwide since its inception in 2017. The company has since made significant strides, establishing partnerships with industry giants and expanding worldwide, from Medellin to California, San Francisco, and Taipei. Hanif Sarangi, President at Phoenix Business Consulting Hanif Sarangi is the President of Phoenix Business Consulting , where he serves as an experienced partner in the business consulting industry. He also has a solid background in entrepreneurship and a specialization in Commerce and Economics with a focus on Accounting and Finance from the University of Toronto. His experience and knowledge position him as a leading figure in the field of business consulting. Hanif if a Mentor at USC's startup incubator, among other organizations. In addition to his role at Phoenix Business Consulting, Sarangi has also been involved in notable projects as a Mentor at Startup Mexico and a Judge at Parallel18. These experiences demonstrate his commitment to the development of startups and his ability to assess and provide strategic guidance to promising entrepreneurs. With a strong combination of business expertise and technical knowledge, Hanif Sarangi stands out as an influential leader in the field of consulting and supporting entrepreneurs. David Yang, Senior Director, Global Communications at Edwards Lifesciences David Yang is a distinguished professional serving as the Senior Director of Global Communications (Japan, Asia Pacific) at Edwards Lifesciences . Yang previously held the position of Head of Global Marketing Communications at Ingram Micro Cloud, the cloud division of the world's largest technology distribution company (Fortune 64, 2016). In this role, he oversaw areas of Public Relations, Executive Communications, and Content Marketing. David is a leader in marketing and communications, with a successful portfolio of global go-to-market programs for leading brands in the technology and entertainment sectors. David is a Mentor at Stanford University and Northwestern University. Michael Lunzer, CEO and Founder of Itiliti Health Michael Lunzer is the CEO and Founder of Itiliti Health , whose aim is to simplify and automate the entire prior authorization process between insurance companies and healthcare providers. With over 20 years of experience in founding and leading startups, Lunzer stands out as a proven leader in developing innovative solutions that leverage technology to improve health outcomes, increase productivity, and provide a competitive advantage. He has successfully built two organizations from inception to achieving multimillion-dollar sales. Michael is a Mentor at Volunteers for America, among other organizations. Mark S. McNally, Founder and Chief at Nobody Studios Mark S. McNally is a business innovator, founder, and chief of Nobody Studios . He is a successful and visionary product and marketing executive with extensive experience in growing businesses, from startups to multinational establishments. His career includes impressive achievements as a visionary technology innovator, global business veteran, and results-oriented operations executive. In 2020, he founded Nobody Studios, where they accelerate business creation and build successful ventures in succession. They pride themselves on prioritizing the community and people. Nobody Studios aims to create 100 compelling companies in the next five years, guiding them from ideation to full validation as large-scale enterprises. Ashish Kumar, Co-founder and CEO at Grainite Ashish Kumar is the co-founder and CEO of Grainite , a simple streaming application platform. By leveraging Grainite, any developer can easily build event streaming applications by solely focusing on their business logic. The platform simplifies the complexities of streaming by integrating stream storage, stream processing, and storage into a single platform. With experience as a Senior Director of Engineering at Google, Kumar previously led internal Google teams and Google Cloud structured storage teams, including BigTable, Spanner, Datastore, Firestore, Census, and Kansas. Felix Tabary, Co-founder and CEO at Troop Felix Tabary is an entrepreneur and co-founder of Troop , whose inspiration came from observing Exxon investors pressuring for a change in their board and focusing the company on investing in more sustainable energies, as well as the GameStop short squeeze phenomenon in 2021. His company, Troop, is a fintech platform that connects activist hedge funds, shareholder advocacy groups, and retail investors to drive shareholder resolutions aimed at publicly traded companies. Through Troop, the aim is to foster change and advance issues related to corporate governance and sustainability, enabling collaboration among different stakeholders to drive initiatives that benefit both shareholders and the involved companies. Felix Tabary has channeled his passion for investment and shareholder activation to create a platform that promotes meaningful changes in the business realm. Katie Sadler, Director of Marketing & Growth at DigiSure Katie Sadler is the Director of Product Marketing at DigiSure . With over 10 years of experience in sales and business development, Sadler has a proven track record of success in building relationships and generating revenue growth. She is a strategic thinker capable of visualizing the bigger picture and developing creative solutions to achieve objectives. Sadler holds a Master's in Business and Economics from the Copenhagen Business School, as well as a Bachelor's in Business Administration with a specialization in International Business Management from California State University, San Luis Obispo. Additionally, Sadler studied International Business and Economics at the Danish Institute for Study Abroad and attended Davis High School. Neal Cyr, Co-founder and CEO of Quibble Neal Cyr is the co-founder and CEO of Quibble . With over 10 years of experience in Pricing and Revenue Management, as well as software development, Cyr initiated an airline Revenue Optimization company called PasRM before co-founding Quibble. Quibble was created to address the existing gap in the market between the currently available rule-based software applications and true science-based optimization. His vision of closing the market gap led him to co-found Quibble, where he focuses on providing customers with a comprehensive solution that combines advanced software with personalized services. With his expertise and knowledge in the field, Neal is committed to providing the necessary confidence and peace of mind in pricing strategies. This article includes clients of an Espacio portfolio company SHARE Sociable's Podcast Brains Byte Back Brains Byte Back interviews startups, entrepreneurs, and industry leaders that tap into how our brains work. We explore how knowledge & technology intersect to build a better, more sustainable future for humanity. If you're interested in ideas that push the needle, and future-proofing yourself for the new information age, join us every Friday. Brains Byte Back guests include founders, CEOs, and other influential individuals making a big difference in society, with past guest speakers such as New York Times journalists, MIT Professors, and C-suite executives of Fortune 500 companies. How Having an Impact-Driven Purpose Gives Your Startup an Edge in Attracting & Retaining Talent bySam Brake Guia In today's episode of the Brains Byte Back podcast, we speak with Bryan Janeczko , Co-Founder and CEO of Nunbelievable , a mission-based baked goods company striving to combat hunger in America; "one cookie at a time". Long-term listeners of Brains Byte Back will remember Janeczko from our episode back in 2020 titled " How Anyone Can Turn an Idea Into a Startup ." Janeczko kicks off the show by sharing what has been keeping him busy since we last spoke, and talks about his work with Nunbelievable. He talks about how the company has a one-for-one giving model. While he admits the one-for-one giving model is no longer unique, Janeczko argues that Nunbelievable sets itself apart as a for-purpose business that combines the best of running a for-profit business and supporting a cause that people care about. Janeczko goes on to add that their mission, to end hunger in America, is a major issue that everyone can get behind, regardless of their background or political affiliation. To date, Nunbelievable's one-for-one model has provided over a million meals to those in need. Janeczko also goes into detail about the company's partnership with Feeding America, an organization that aims to eliminate poverty and reduce hunger, particularly in densely populated urban areas and communities of color. And finally, we talk about the importance of conscious consumerism, and Janeczko shares why he believes it is important to be impact-focused and sustainable when it comes to business practices. Links 🔗
Itiliti Health Frequently Asked Questions (FAQ)
When was Itiliti Health founded?

Itiliti Health was founded in 2019.

Where is Itiliti Health's headquarters?

Itiliti Health's headquarters is located at 6299 Country Road, Eden Prairie.

What is Itiliti Health's latest funding round?

Itiliti Health's latest funding round is Seed VC - III.

How much did Itiliti Health raise?

Itiliti Health raised a total of $5.99M.

Who are the investors of Itiliti Health?

Investors of Itiliti Health include In-Q-Tel, Excelerate Health Ventures, M25, SpringTime Ventures, Bread & Butter Ventures and 5 more.

Who are Itiliti Health's competitors?

Competitors of Itiliti Health include Cohere Health and 2 more.

What products does Itiliti Health offer?

Itiliti Health's products include PA Checkpoint and 1 more.

Who are Itiliti Health's customers?

Customers of Itiliti Health include Blue Cross Minnesota.
Compare Itiliti Health to Competitors
Loading...