Search company, investor...
Stage
Seed VC - II
| Alive
Last Raised
$5.5M
| 4 yrs ago
About Hatcher+
Hatcher+ is a Singapore-based accelerator and investment holding company. With a growing number of established businesses spread across many industries, including data archiving service DropMySite, outdoor advertising marketplace EatAds, working capital platform ApexPeak, home renovation portal KluJe, and online payments platform Telr, Hatcher+ is focused on developing and growing business enablement, financial services, and marketplace platforms in Asia, Africa and the Middle East.
Hatcher+'s Product Videos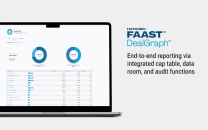 FULL small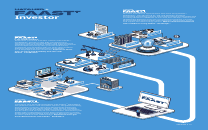 FAAST for family offices and investors 20230503 3.12 EN
Latest Hatcher+ News
Margot Kidder Honored by Fellow Lois Lanes Teri Hatcher, Erica Durance: 'One Kick A– Lady'
May 14, 2018
Hollywood's Notable Deaths of 2018 (Photos) The year is still young, but we've already lost a handful of stars across Hollywood. Here's a list of some of the notable celebrities and industry professionals in film, TV, music and sports who we've lost so far in 2018. Getty Images Jon Paul Steuer Jon Paul Steuer, a former child actor who starred in "Star Trek: The Next Generation," and most recently under the stage name Jonny Jewels for the rock band P.R.O.B.L.E.M.S., died on Jan. 1. He was 33. Paramount TV Mark Tenser Mark Tenser, president and CEO of B-Movie studio Crown International Pictures, died on Jan. 1. At his request, his age was not disclosed. Crown International Pictures Frank Buxton Frank Buxton, a writer and director best known for his work on "The Odd Couple" and "Happy Days," died on Jan. 2. He was 87. Getty Images Donnelly Rhodes Donnelly Rhodes, a Canadian actor who played chief medical officer Dr. Sherman Cottle on the "Battlestar Galactica" reboot, died on Jan. 8. He was 80. John Thompson John Thompson, a major action film producer and head of production at Millennium Films, died on Jan. 9 after a battle with leukemia. He was 71. Millennium Films "Fast" Eddie Clark Motörhead guitarist "Fast" Eddie Clarke died on Jan. 10 at the age of 67 after being admitted to the hospital for pneumonia. He was the last living member of the band's 1976-1982 lineup. Courtesy: Andrew King Dolores O'Riordan Dolores O'Riordan, lead singer for Irish rock group The Cranberries, known for hits like "Linger," "Dreams" and "Zombie," died on Jan. 15 at age 46. She died suddenly while recording in London. Getty Images Jo Jo White Jo Jo White, a Hall of Fame basketball player for the Boston Celtics, died from cancer on Jan. 16. He was 71. Celtics Hugh Wilson Hugh Wilson, director of the film comedies "Police Academy" and "The First Wives Club" and creator of the hit TV series "WKRP In Cincinnati," died on Jan. 16. He was 74. New Line Cinema Simon Shelton The British actor who portrayed Tinky Winky on "Teletubbies," Simon Shelton - who also went by the name Simon Barnes - died on January 17. He was 52. Getty Images Peter Wyngarde Peter Wyngarde, the cult British actor who served as Mike Myers' inspiration for Austin Powers, died on Jan. 18. He was 90. Shutterstock Dorothy Malone Dorothy Malone, a glamour queen of Old Hollywood who won a Best Supporting Actress Oscar for 1956's "Written on the Wind" and starred in "Peyton Place" and "Basic Instinct," died on Jan. 19 of natural causes. She was 92. Olivia Cole Olivia Cole, the Emmy-winning star of the miniseries "Roots," died on Jan. 19 at her home in San Miguel de Allende, Mexico. She was 75. Brad Barket/Getty Images for HISTORY Fredo Santana Fredo Santana, a Chicago rapper who came up with his cousin Chief Keef, died on Jan. 20. No cause of death was immediately revealed, but Santana was hospitalized in October with kidney and liver failure. He was 27. Connie Sawyer Connie Sawyer, a late blooming actress who starred in "When Harry Met Sally" and "Pineapple Express," died on Jan. 22. She was 105, and the oldest working member of the Screen Actors Guild. Columbia Pictures Lari White Lari White, a country singer known for her songs "Now I Know" and "That's My Baby," as well as an actress who appeared in "Cast Away" and "No Regrets," died on Jan. 23 following a battle with cancer. She was 52. Ursula K. Le Guin Ursula K. Le Guin, an acclaimed fantasy and science fiction writer, died in her home in Portland, Oregon on Jan. 23. She was 88. Getty Images Joel Taylor Joel Taylor, a star of the Discovery Channel reality show "Storm Chasers," died on Jan. 23. He was 38. Twitter Ezra Swerdlow Ezra Swerdlow, a New York film producer for "The First Wives Club" and with additional credits on "Spaceballs," "Alien 3," "Tootsie" and more, died of complications from pancreatic cancer and ALS in Boston on Jan. 23. He was 64. Getty Images Mark E. Smith Mark E. Smith, the lead singer of the prolific British post-punk band The Fall, died on Jan. 24 in his home. He was 60. Getty Images John Morris John Morris, a composer who worked on "Blazing Saddles," "Young Frankenstein" and many other Mel Brooks movies, died on Jan. 25. He was 91. Courtesy of The Film Music Society Mark Salling Mark Salling, known for playing Puck on "Glee," was found dead on Jan. 30 near a riverbed in Sunland, California. Salling's death came as he awaited sentencing in March after pleading guilty last October to possession of child pornography. The actor was 35. Getty Images Louis Zorich Louis Zorich, star of "Mad About You" and "Fiddler on the Roof," died on Jan. 30. He had been married to "Moonstruck" star Olympia Dukakis since 1962. He was 93. Getty Images Ann Gillis Ann Gillis, a former child star during the Golden Age of Hollywood and who was featured in Stanley Kubrick's "2001: A Space Odyssey," died on Jan. 31. She was 90. Rasual Butler Former NBA star Rasual Butler was killed in a car crash on Jan. 31. He was 38. Getty Images Dennis Edwards Dennis Edwards, the lead singer of the Motown soul group The Temptations between 1968 and 1984, died on Feb. 2 just one day before his 75th birthday. Terry Wyatt/Getty Images John Mahoney John Mahoney, who played Martin Crane on "Frasier" and also starred in "Moonstruck" and "Tin Men," died on Feb. 4. He was 77. John Mahoney Mickey Jones Mickey Jones, an actor known for roles in "Total Recall" and "Sling Blade," died on Feb. 7 following a "long illness." He was 76. Getty Images Jill Messick Jill Messick, a veteran studio executive, producer and the former manager to actress and activist Rose McGowan,  took her own life on Feb. 8. Messick's family issued a devastating statement blaming, "our new culture of unlimited information sharing and a willingness to accept statement as fact," specifically citing the fight between Rose McGowan and Harvey Weinstein that also ensnared Messick. She was 50. Getty Images Reg E. Cathey Reg E. Cathey, the Emmy-winning actor known for his work on "The Wire" and "House of Cards," died on February 9. He was 59. Getty Images John Gavin John Gavin, an actor who starred in Alfred Hitchcock's "Psycho," "Thoroughly Modern Millie" and "Spartacus," died on February 9. He was 86. Getty Images Jóhann Jóhannsson Jóhann Jóhannsson, an acclaimed, Oscar-nominated and emerging Icelandic film composer known for his work on "Sicario," "Arrival" and "The Theory of Everything," died on February 9. He was 48. Getty Images Vic Damone Vic Damone, a singer known for his baritone crooning and for his work on classic films like 1957's "An Affair to Remember," died on February 11. He was 89. Getty Images Daryle Singletary Daryle Singletary, a Georgian born country singer known for his songs "I Let Her Lie" and "Amen Kind of Love," died on February 12. He was 46. Getty Images Barbara Alston Barbara Alston, a member of the '60s girl group The Crystals who sang on the hit song "Then He Kissed Me," died on Feb. 16 from complications from the flu. She was 74. Bruce Margolis Fox studio executive and TV producer Bruce Margolis, best known for work on "Star" and overseeing "24," "Prison Break" and "Bones," died after a battle with cancer on February 16. He was 64. Fox Billy Graham The Rev. Billy Graham, a Christian preacher and spiritual adviser to presidents going back to Harry Truman and an icon of American religious life and TV, died on Feb. 21. He was 99. Getty Images Emma Chambers Emma Chambers, who starred in "Notting Hill" and the BBC's "The Vicar of Dibley," died on Feb. 21 of natural causes. She was 53. Bud Luckey Bud Luckey, an Oscar-nominated animator who designed Woody from Pixar's "Toy Story" and voiced Eeyore in "Winnie the Pooh," died on Feb. 24. He was 83. Pixar Lewis Gilbert Lewis Gilbert, an Oscar-nominated British director of "Alfie" and three James Bond movies, died on Feb. 23. He was 97. YouTube Sridevi Bollywood actress Sridevi Kapoor, also known as just Sridevi, died on Feb. 24. She had appeared in over 150 films in Bollywood. She was 54. Getty Images Benjamin Melniker Benjamin Melniker, an executive at MGM who had been with the company since 1939, as well as most recently a producer on "Justice League," died on Feb. 26. He was 104. Harry J. Ufland Harry Ufland (right), an agent-turned producer and who was a long-time collaborator with Martin Scorsese on films including "The Last Temptation of Christ," died in March after suffering from brain cancer. He was 81. Chapman University Barry Crimmins Barry Crimmins, a legendary comedian on the Boston comedy circuit and political advocate for victims of childhood sexual abuse, died on March 1. Weeks before his death Crimmins disclosed a cancer diagnosis. He died beside his wife and filmmaker Bobcat Goldthwaite, who made a documentary on Crimmins titled "Call Me Lucky." Crimmins was 64. Getty Images David Ogden Stiers David Ogden Stiers, an Emmy-nominated actor who played Major Charles Emerson Winchester III on "M.A.S.H.," died  of cancer on March 3. He was 75. Getty Images Hubert de Givenchy Hubert de Givenchy, a legendary French fashion designer who dressed Audrey Hepburn, Jackie Kennedy, Princess Grace of Monaco and more,  died on March 10. He was 91. Getty Images Craig Mack Craig Mack, a rapper who rose to fame with the 1994 hit "Flava in Ya Ear," died on March 12. He was 46. Bad Boy Records Nokie Edwards Nokie Edwards, a surf rock guitarist who played in the band The Ventures and who played bass on the "Hawaii Five-O" theme song, died on March 12. He was 82. Stephen Hawking Stephen Hawking, the British physicist, cosmologist and author whose insights made him a scientific icon, and whose life inspired the film "The Theory of Everything," died on March 13. He was 76. ITV Frank Avruch Frank Avruch, who worked at Boston's WCVB for more than four decades, including on the first nationally syndicated "Bozo the Clown," died on March 20. He was 89. Mayor John F. Collins records, Collection #0244.001, City of Boston Archives, Boston H. Wayne Huizenga H. Wayne Huizenga, the billionaire founder of Blockbuster Video, AutoNation, Waste Management and the former owner of the Miami Dolphins, Florida Marlins and Florida Panthers, died on March 23. He was 80. Getty Delores Taylor Actress Delores Taylor, who starred with her husband Tom Laughlin in the series of "Billy Jack" movies, died on March 23. She was 85. Taylor-Laughlin Distribution Co. DuShon Monique Brown Actress DuShon Monique Brown, who starred as Connie on the NBC show "Chicago Fire" and also appeared on Fox's "Prison Break," died on March 23. She was 49. Aaron Gang/IMDb Seo Minwoo Seo Minwoo, a member of the K-Pop group 100%, died after suffering cardiac arrest on March 25. He was 33. Instagram Anita Shreve Author Anita Shreve, whose books "The Pilot's Wife," "Resistance," and "The Weight of Water" had all been turned into films, died on March 29. She had been battling cancer. Shreve was 71. Steven Bochco Steven Bochco, the creator and producer of influential TV shows including "Hill Street Blues," "L.A. Law," "NYPD Blue" and "Doogie Howser, M.D.," died on April 1 after a battle with leukemia. He was 74. Getty Images Johnny Valiant WWE Hall of Fame wrestler "Luscious" Johnny Valiant died on April 4 after being hit by a pickup truck. Valiant was a manager and color commentator who also appeared in "The Sopranos" and "The Wrestler." He was 71. WWE.com Susan Anspach Actress Susan Anspach, best known for roles in 1970s films "Five Easy Pieces" and "Play It Again, Sam," died in Los Angeles of coronary failure on April 2. She was 75. Columbia Pictures Corporation Isao Takahata Isao Takahata, the Japanese animator of "Grave of the Fireflies" and "The Tale of the Princess Kaguya" and co-founder of Studio Ghibli with Hayao Miyazaki, died on April 5 after a battle with lung cancer. He was 82. Getty Images Mitzi Shore Mitzi Shore, the founder and owner of The Comedy Store who gave starts to many big names in comedy, as well as the mother to actor Pauly Shore, died of an undetermined neurological disorder on April 11. She was 87. Instagram Art Bell Art Bell, a syndicated radio host who specialized in stories of the paranormal, died on April 13 in his home in Pahrump, Nevada. He was 72. Premiere Radio Networks Milos Forman Milos Forman, the Czech-born, Oscar-winning director of "One Flew Over the Cuckoo's Nest," "Amadeus" and more, died on April 13. He was 86. Getty Images R. Lee Ermey R. Lee Ermey, a Marine Corps veteran and drill sergeant turned character actor best known for his role as Gunnery Sergeant Hartman in Stanley Kubrick's "Full Metal Jacket," died on April 15. He was 74. Getty Images Harry Anderson Harry Anderson, the Emmy-nominated star of the '80s sitcom "Night Court," died on April 16 in his home in Asheville, North Carolina. He was 65. Carl Kasell Carl Kasell, a news broadcaster on NPR's "Morning Edition" and a scorekeeper on "Wait Wait...Don't Tell Me" as part of a nearly 40-year long career, died on April 17. He died of complications from Alzheimer's disease. He was 84. Getty Images Pamela Gidley Pamela Gidley, an actress who starred in David Lynch's "Twin Peaks: Fire Walk With Me," died on April 16. She was 52. ShortStreamTV (Dan Freund) Barbara Bush Barbara Bush, wife of George H.W. Bush and first lady of the United States from 1989-1993, died at her home in Houston, Texas, on April 17. In the later years of her life she struggled with COPD and congestive heart failure. She was 92. Getty Images Bruno Sammartino Bruno Sammartino, a WWE Hall of Fame wrestler nicknamed "The Italian Superman," died on April 18. He was 82. WWE.com Avicii Tim Bergling, better known as the Swedish DJ and producer Avicii, died on April 20 at the age 28. In 2016, he announced he would retire from live performances due to health issues. Getty Images Verne Troyer Verne Troyer, the actor best known for playing Mini-Me in the "Austin Powers" films, died on April 21. He was 49. Getty Images Bob Dorough Bob Dorough, a jazz musician who wrote and performed such songs as "My Hero, Zero" and "Three Is a Magic Number" for the '70s cartoons "Schoolhouse Rock," died on April 23. He was 94. Paul Junger Witt Paul Junger Witt, a producer of "The Golden Girls," "Soap," and the Robin Williams film "Dead Poets Society," died on April 27. He was 77. Getty Images Larry Harvey Larry Harvey, who co-founded the annual arts and music festival Burning Man in 1986, died on April 28 after suffering a "massive stroke" on April 4. He was 70. Photo: Tony Deifell Anne V. Coates Oscar-winning film editor Anne V. Coates, known for her work on "Lawrence of Arabia" and "The Elephant Man" among others, died on May 8. She was 92. Getty Images Scott Hutchison Scott Hutchison, the singer of the indie folk rock band Frightened Rabbit, was found dead in South Queensferry, Scotland on May 11. He had been missing since two days earlier and had been battling depression. He was 36. Getty Images Margot Kidder Margot Kidder, who played Lois Lane in the original "Superman" movies and also starred in "Sisters" and "The Amityville Horror," died on May 13. She was 69. Previous Slide
Hatcher+ Frequently Asked Questions (FAQ)
What is Hatcher+'s latest funding round?

Hatcher+'s latest funding round is Seed VC - II.

How much did Hatcher+ raise?

Hatcher+ raised a total of $9M.

Who are the investors of Hatcher+?

Investors of Hatcher+ include Mistletoe.

Who are Hatcher+'s competitors?

Competitors of Hatcher+ include Carta.
Compare Hatcher+ to Competitors