Search company, investor...
Loading...
FlowPath's Product Videos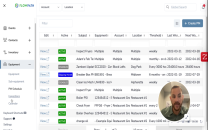 FlowPath Platform Demo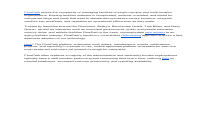 FlowPath Platform Factsheet
FlowPath's Products & Differentiators
FlowPath Core CMMS

Work Order Management system with industry-leading out-of-the-box features and reporting. Capable of managing small and large organizations, the core FlowPath platform brings everything a Facility Manager needs in one place.
Loading...
Latest FlowPath News
Brett Talks Southern Seed Deals on the Atlanta Startup Podcast
Jul 13, 2023
169 – Why Bonfire VC's Managing Partner Brett Queener Wants More Southern Seed Deals Links you want to bookmark from this episode: Lisa Calhoun Welcome back to the Atlanta Startup Podcast . My guest today is none other than Brett Queener . And I can already tell that if you listen to this conversation, it is going to be a game changer for some of you out there raising your seed round. Bonfire Ventures where Brett is managing partner is a seed lead VC out of LA that is super active in the South. Brett built his knowledge as an early employee at Salesforce and then later, as one of the first pre-revenue employees at Smart Recruiter. His knowledge of enterprise sales, how to build and scale, and what it takes to be an outperforming founder that nosh as a top series seed is truly second to none. I was lucky to meet Brett at Mark Susters Upfront Conference earlier this year. I've really enjoyed this conversation with him and I think you will too. If you're a founder, if you know a founder, [or] if you want to be a founder someday, this is one you really want to pay attention to. Bonfire is a name that many of you already know because they're one of the most famous, well-regarded seed-stage venture capital firms. Brett, I'm so glad you could join us on the podcast today. Brett Queener Wow, that was really nice. Thank you. Yes. I'm excited, Lisa. The first time I met you, we have to find a way to do more together. And by the way, kudos on your recent recognition. That is huge from Business Insider and is one of the Top 30 Female VCs out there. That's not easy to get on. Lisa Calhoun Thank you so much. I appreciate it, Brett. It was really nice to be honored that way. And of course, some of my favorite women VCs and GPs are on that list in positions one, two, and three, like Aileen Lee and Kirsten Green. So onward and upward. And speaking of that, Bonfire is really well known in the venture capital community as just a top-rate seed lead VC. Could you tell me a little bit more about Bonfire and how you came together? Brett Queener It is really rewarding and affirming. It's not an old firm, we are just on our third fund. We raised our first fund, I think it was 2017/2018. So really just in our third fund. When we came together as Bonfire, the idea was that we would focus primarily on software, because that's what we knew. We were to lead seeds, and by lead, we really thought about what that means, which is really sort of your first real financial partner on your cap table, on your board, and who's someone who's a firm that is going to lean in this seat journey, because the seed journey is really hard. Lisa Calhoun We're so getting into that, Brett. For the audience's sense of the trajectory of Bonfire, what was fund one, fund two, and fund three in terms of size, because there's been a significant amount of growth there? Brett Queener Yes. Well, our first fund was $60 million with two primary investing partners, Mark Mullen and Jim, who are often ranked the top VCs in Southern California. The first fund was primarily focused on investing in B2B, primarily in Southern California, because our belief was to be helpful, you have to be hands-on, and so location matters. Fund Two was $100 million. That's when I became a full-time partner and expanded reach to across the United States as my reputation grow. And then obviously, with COVID, the idea of location is sort of secondary. And then mid to late last year, we closed our third fund, which is a $170 million seed fund. Just quickly, we do not place a ton of bets. So you know, in a $130 million fund, we're probably doing 25 core positions, 40% initial, 60% follow-on. And so each investing partner is doing two, maybe three deals a year. But that's it. Lisa Calhoun That's a lot of attention that you're able to give to each of those companies. And no doubt, a big reason why a software founder would be wise to take a look at Bonfire, that's really different. You know, for founders who are considering VC, I just want to mention that many firms actually use portfolio diversification. Making 100 bets out of a $170 million fund would be much more typical. And so Bonfire's visionary, very leading in this area is that when they have high conviction, they're in it to win it for the long haul. What does that look like? What kind of founders are you seeking today? Brett Queener I will get to my background. I spent over 25 years as a software executive at some of the most successful software companies. I will speak to what I look for and it's somewhat the firm as well. I can't say I'm an operator becoming a VC, it's been four to five years. What I describe is you fall in love on the first call. I think you either fall in love with the founder, or you don't. And that's okay. It's different strokes for different folks. I think you use logic to do due diligence and decide to back out. Ones that generally don't work, or the kind of founders find there's something there et cetera, et cetera, and then you sort of convince yourself to do a deal. So one, I think we're looking for outstanding founders. I think what people forget about venture capital is you only really make money when you have an outsize exit. As a seed stage investor, we won't know for 10 years. I know a lot of people love to mark up, look how well I'm doing because the A went up and the B went up. But at the end of the day, it's all about returning money to your investors that only happens when there's an exit. Lisa Calhoun I couldn't agree more with all of this interstitial markup play, IRR, etc. I mean, of course, we do, and we have to do it. It is the industry standard, but you are calling out something that we also believe a great deal. I think founders need to hear that, too. Because there's not a big win for the company in the markup. There's a big win for the company in creating a massive epic exit. Thank you for bringing up your very unique background, Brett, I would love to walk through it a little bit and focus on what you learned at some of those companies where you were a core part of the team that you carry into investing and if you don't mind, let's start at the beginning. I think Siebel was one of your first leadership positions early in your career. Brett Queener After business school, I worked with Tom Siebel on the team there. Siebel was the first breakout star in the CRM industry back in the day when it was installed on CDs. At some point, I think I joined just after the IPO and the company got to some point worth $20 to 30 billion, multi-billion in revenue. There I learned about the alignment of execution and making sure everybody was sort of aligned in a row to go execute across the different functions. My formative years are from Siebel, I joined salesforce.com really early. Salesforce was a product that had four tabs, no dashboards, and no customization, and our logo was Point Click Close, and it wasn't called Cloud. I think it was called On Demand. I joined very early in 2003. I spent 12 years there in three primary roles. One, which was really on the go-to-market side, which was, what is this go-to-market model for SaaS, because people forget, prior to SaaS, you didn't sell directly to every segment of the market like it used to be, you sold to enterprise customers, and you flew around their multimillion-dollar deals and interesting consulting charge $10 million, and you paid $5 million for compact hardware, or you sold through a channel. That was the model. It was very interesting to me about Salesforce and the on-demand model was if you could pair up the right product and packaging with the right demand generation strategy and the right sales cycle and skill sets, you could probably build a machine that would allow you to sell across every segment over time. That was the thesis. I spent sort of the first three to four years partnering with a gentleman named Jim Steele, who was the CRO to basically build out the entire sales organization. Lisa Calhoun One of the big challenges in early Salesforce, and I know as an early and longtime customer and a current customer, I love Salesforce. But I will say the implementation challenge, the heavy lift of implementing and getting the full benefit has always been something to overcome. I think that in the early days, of course, it was even more. How did you overcome some of the lift of getting Salesforce's abilities across an enterprise? Brett Queener Well, remember early on, when I joined, we had like 10 sales reps selling over the phone and we just hired our first enterprise rep. The product out of the gate was easy to deploy. There was no configuration and very little customization. There was no API and the rest of it. I think it became an evolution over time where we invested in mid-market and then went upstream. The reality had to make a conscious choice, which is the way I think about it is that it started out as a very simple, easy-to-use utility. And at that time, it was easy because people were using Siebel and all these enterprise solutions that are deployed now with all these features, but no rep used it. So like if no rep used the product, and the reason you bought the product was to get all these insights, you aren't getting anything. I think as we moved upmarket, it's a very tricky thing. I'm on some boards of companies prior to Bonfire with $100 to 300 million in revenue, which was invariably you start going upmarket, it's very hard to be the best solution for SMB mid-market and enterprise. You kind of have to pick. I would say along the way with Salesforce, we went much more to what I call a metadata customization platform, where it was very configurable, you can make it do anything, we launched the AppExchange, and integrate it with stuff, which then challenge, though, is it's harder to use if you're just an SMB. Lisa Calhoun What do you say to startups today, many of them who are listening to us now feel like they could be the solution for everything. I can think of portfolio founders in my portfolio now, but we have customers who are SMBs, we have mid-market customers, and we've sold five or six enterprise contracts, why can't I build it all? Do you still believe that's not possible, Brett? Brett Queener That's a disaster. I mean, that's an interesting conversation to have, post $15 to 25 million in revenue. When we work with founders, as you work with them, often before us or at seed, you have a limited amount of capital, you have limited knowledge. You know 5% of what you should know, and it's not a criticism, you've not been around that long. Lisa Calhoun Brett Queener What do we need to do to get to a Series A and let's be clear, what do we need to do to build a great company? These concepts of Series A and Series B are fundraising events and often I think in the last five years, people have thought about, what I need to do to raise the next round. We should think about what do we need to do for the next phase of this company. And I think of startups, like building a house, right? You got to start with the foundation, then you have your first floor, and someone's like, hey, look at this amazing TV room on the third floor. I'm like, you've got no friggin stairs, you're gonna fall. Lisa Calhoun This is a very living concern. And I speak to literally dozens of founders a week, as I'm sure you do, I think they feel that they're giving up money, like leaving money on the table by not pursuing the entire demand curve. Brett Queener Sure. But the question is, let's just say when you get to Series A, what does the Series A investor wants to know? I want to know that you've proven that one motion works. At seed, there are like five to 10 people. Everyone's running around like a scrum. Every decision is a scrum decision. There are no specialized resources, one person does all success. Okay, great. Is there a different product team and a dev team? Who does design? The CEO does. Okay, good luck with that. So it's like a scrum. You raise $2 to 3 million in your seed, you need to get to like north of $2 million in revenue in like two years. You have to pick a path. Because you need to align the product you're building, your demand generation motion, your sales motion, and your success motion. If you try to be all things to everybody, it's impossible for you to build that motion. I have a blog that I posted a while ago, it's a favorite. It was a book that I read to my kids. It was a Dr. Seuss book called [I Wish That I Had Duck Feet]. There's this kid who's like if I had duck feet, I could splash in the pond. And then if I had tiger claws, I could do this. If I had a giraffe neck, I could do this. And then he gets this great idea. And he's like, I'm gonna have all of these. And then what happens is the town gets scared, they call him a witch and they put them in the zoo. And then, of course, it comes back and it says, you know what I'm going to be? I'm just going to be me. I think from seed to A, you need to pick a path. You need to pick a path and who your ICP is. You need to pick a path whether you're an SMB motion, a mid-market motion, or an enterprise. The reality is, the two easier motions are SMP and enterprise. The prominent enterprise is your product is probably not there for maturity perspective. The tricky one is the mid-market because you're sort of all things to all people. Because if you think from seed to a, what does an investor want to see? They want to see the signs of some repeatability. Lisa Calhoun Something that can scale with that growth money that they're putting in and scale significantly before you have to explore other options. One of the ways I talked about it with founders, and you know, sometimes this resonates, and sometimes I need to pick a new way, is that today, you are the CEO or founder. You are all things to all people and you can handle the spectrum of conversations, because you own the full vision of your company right now, in this five to 10-person environment. You have complete control so it feels very comfortable, but you don't scale. You're going to be asking people to get in a role and deliver consistent and increasingly exponentially difficult results. They need focus from you as a leader. Now you have to pick the focus area, no one's going to tell you what to do. But the people who love to work in enterprise and work with the big brands, the Home Depots of this world, the Coca Colas, NCRs, that's an entirely different mindset and experience, and sometimes educational background than people who are great at the SMB sale. And so do you want to create a scale problem for yourself, or do you want to make it simple for people to follow your leadership? I think I've got a 50-50 hit, right? Brett Queener Okay, you've hired a salesperson. What do you think that conversation is with a 5k deal, a 50k deal, and a 500k deal? Have you ever met a person that's good across all three of those and what are those skill sets of what the economics are? Oh, it's success? Oh, I've got a self-service application. It's a $5,000 deal. What support do you think you can afford? Oh, it's marketing. You got a marketer and the first marketers fall in his vortex of doom they want to trade. Okay, so are we doing enterprise where we gotta go outbound into the ABM motion, we're really doing pure awareness so that when we do prospecting they know, or is an SMB, where it's all about SEM and SEO lead conversion? And if I go to your website, and I'm an enterprise company and it says, SMB mid-market enterprise messaging, do I think it's for me? When I sent it to them, they go, okay, fine. And then I asked them, who would you hire for that position, and then they realized those people don't exist. But anyway, so just finish at Salesforce. I then ran Product, which was fun for about four years, and that was where we were primarily mid-market as a company and I worked and hired great leaders. We moved into other adjacent multibillion-dollar segments like the context center. Lisa Calhoun Brett, how has enterprise software sales evolved? What was true that is no longer true today as you look at some of the best companies in your portfolio? Brett Queener I think there were many things in enterprise sales that are the same. Although I would say in the last five to seven years, we've lost some of those good habits. It used to be an enterprise sales rep who has to prospect and not wait for the STRS to give me leads. Do you realize there's a rule of thumb that's always been the case for 30 years, marketing will deliver a large number of leads downmarket. If you're relying on them to deliver a lot of leads upmarket. What I will say is the biggest difference is that many years ago, seeing the product and understanding how the product works, and how someone would use it would be much later in the cycle. I think much earlier in the cycle, the customer is looking at the product and getting context and the rest of it. It used to be many years ago, you could do your Miller Heiman SPIN Selling and the rest of it, do a bunch of deep qualifications, negotiate for time, etc. And then at some point, then an SE would show up over here, and then it took a while. I think at the end of the day, you need to bring the value of the product and people need to visualize using the product much, much earlier in the process. The rest of the enterprise selling to me, I think is still very much the same. Here's what I would say is true about selling regardless of SMB, mid-market, and enterprise. If the buyer doesn't really understand relatively quickly, why should I investigate this category of software you're in? What value does this provide me? Why are you the right solution within this category? What is it that you enable me to do that others cannot? And then why do I need to buy this now? What happens to me if I don't buy this? Sometimes for portfolio companies, I'll do forecast calls for them, because they asked me to. I'll ask the rep, if I ask the buyer, what happens if they don't buy this, what's the answer? And if the reps like, I don't really know. Well, then there's no sale there. Lisa Calhoun So true. What kind of lead times are you seeing on enterprise deals now versus say, 10, or even 20 years ago when you were first involved? Brett Queener Well, right now, it depends on what sector you are in. There's not a lot of buying of software in certain segments, right? It's getting better. But generally, in my mind, think of SMB as less than a 30-day sale, right? Mid-market is less than a 90-day sale, and I think of an enterprise of six months to a year. I do think what is interesting about enterprise now that wasn't the case 15 to 20 years ago is the concept of seed and grow. In Salesforce, we did do that. Is there an opportunity in the past when you were selling an enterprise, you would try to sell the whole McGillis gorilla, you talk about phase rollouts, and it takes a long time and you don't see value for a year? The challenge with that is that creates a lot of risk for the buyer. Lisa Calhoun Brett Queener That just creates a ton of friction. I think over the last 20 years with usage-based models in a lot of these, I think organizations in software companies work with a much more than likely to go get it in. Go get a win, get started, and don't mistake yourself that an in is like a little level manager, they're playing around with it, and the executives don't know. But I think the concept of doing proper seed and grow where people see the value is great. What I tell my firms on that is that you realize that if you go in and it's successful, you now have pricing power. They need you. Those are the big differences. The difference when I see SMB and mid-market reps trying to sell enterprise struggle is they don't understand that there are multiple parties you need to talk to. Your champion may not have power. How many times have you heard like, well, the champion went to the CFO, and it didn't get approved? What did the champion present? Did you review with the champion at a time with a business case? Did you get the champion's boss? Did you introduce two or three reference people like customers who had the same concerns around the value and now feel very good? My hope is we get back to some of the things that always work. Lisa Calhoun I noticed you were a COO at SmartRecruiters and that looked like quite a run. What a fascinating shift. Tell me what you learned at SmartRecruiters and what that journey was like. Brett Queener I had worked with two very successful software companies. I believe I was well-regarded there but I often felt like the CEOs were so impressive that like, if I was there, I wasn't. I was sort of in this midlife crisis, sort of like am I a fraud? So let me go do a pre-revenue company. I joined a pre-revenue company that at the time was freemium, we'd never hire reps, partnering with a visionary founder, and then quickly realized after hiring my first 30 to 50 people, I was pivoting it to an enterprise play. What I learned there, I won't use rap music like Ben Horowitz thing, but I learned the hard things about hard things. I learned a lot about the mental stress and the loneliness of being an early-stage co-founder executive. When you work at a larger company, if things aren't going well at night, you can blame the man or the woman, it's the boss's fault, etc. But when it's your baby, every mistake, you take so personally. I learned through a lot of trial and error, what not to do, and I learned to try to find a way to bring the energy to work with also sort of giving yourself self-care afterward. And so, for me, I think it brings a lot of empathy when I deal with founders. Because from pre-seed to seed to A, the analogy as it starts out like you get punched in the gut like 30 times, and then somebody grazes you, and we should take that and throw a pizza party. That's a good moment, right? Lisa Calhoun That's a great moment. They didn't say no, they said next quarter. We'll celebrate. Brett Queener I think I learned a lot. It's interesting. The key thing that I say to founders is, often we'll be on calls, we had this great call, and then they move on to like, wait, stop just talking about that call? Why was it great? What's your takeaway from that? Because pre-seed to seed, and seed to A, it's all about rapid learning loops. Like you're trying these things that working. Why is that working? We did that? That didn't work? That was stupid, let's write that down and not do that again. And the reality in life is, we never learn from wins. You only learn from stuff that sucks, because then you go, oof, that doesn't feel good. Let me think about that so I can avoid that. I often say, with my founders, they're like, oh, that's really wise. I'm like, well, it's only because I've messed that up like six times on Sunday. So I can be like, you can try that. The new thing, the last couple of years was like, I have an all bound. What does that mean? The same person qualifies inbound, who goes outbound. Or, you know what, for good leads, because the customer wants it, we're gonna bypass a qualification team and it's just gonna go to the reps. I'm glad you set up all this HubSpot and Salesforce process, you just throw it out the window. I'll be like, that doesn't work. Lisa Calhoun And all the metrics associated with it that you're gonna use to forecast your quarter when you're worried about making payroll, and you need it to be good. Brett Queener The new fund thing of the last couple of years was like this Hunter Farmer model. You know what we need to do? We need account managers instead of new business. And I'm like, in enterprise? It doesn't work. And then they'll do it for a year or two, and they'll be like, oh, yeah, I guess that didn't work. So that all comes from that experience. It was hard but we persevered. I also learned the power of grit, perseverance, and personal belief. Lisa Calhoun I want to follow up on something you just mentioned that I think is so important at this stage, and you've been through it personally, recognizing the importance of actually managing your own personal energy. You use the word self-care, and of course, a lot of other things around that. I would like to ask you how you learned to manage your own energy like to take care of yourself, because I think that is a skill that really separates the people who can run the ultra-marathon of building an epic, valuable company, from people who maybe could but burned out because of all of this stresses and pressures. Brett Queener Sure, I think it's also important. I always joke that sort of the last three to five years has been unfair to founders. What do you mean, they can raise money and all these things? First of all, we misled founders to think that all companies are venture capital fundable. They're not. I'd say half of the calls I have with founders, it sounds like a great business. Raise one round, but don't raise venture, because all they care about is getting $200 million. I don't know if it's a $100 million revenue company, but if you try doing that, you'll die trying. You'll feel like a failure and even though you build a good business, and you want only part of that company, there's nothing wrong with a lifestyle business. Lisa Calhoun What is not sexy about being the founder of a $15 million a year, absolutely stable business that helps your customers? I have that conversation several times a week, too. This is amazing. You should be incredibly proud of yourself. Maybe you'd like to be an LP, but I don't know that you want venture. It's so true. Brett Queener That was one. Two, we got everybody caught up in raising money, there was so much money available. We force founders to pretend that they knew more than they knew to go for it. Like we had people at $200,000 revenue getting big A rounds like okay, now I'm gonna go hire 20 reps. Do you really have a market fit? Do you have repeatability? And then it blows up and then they feel like failures. Lisa Calhoun Management is a learned skill and it's a learnable skill. I think really anyone who wants to learn it, you can learn it. It's okay. But you're not going to learn it overnight. Brett Queener Lisa, you and I are not 20. We had the advantage of going to being hired, being a star individual contributor for a couple of years, senior star individual contributors. And then you were a manager, you were terrible in your first year because you were micromanaging. We had five to six years to learn this. It's very hard. We just put founders on what I call this mental health roller coaster. And the equivalent I used was, just put a founder, tell them to run a six-minute mile on a treadmill, and then put Crisco or oil on the treadmill, and then give him rubber ducky boots and say, how does that feel? Doesn't feel great. It turns to self-care. What I try to tell founders sometimes is, what a gift and what an opportunity you have to go for this moonshot. And it is a moonshot. 99% of startups fail, and make sure they understand that. What a gift that you get to do this. It's a marathon, not a sprint. At the end of the day, if you're doing a software company when we invest in, you are not really worth anything to like 10 years from now. This is a long journey and the reality of public software companies, 95% of the market cap game is from a year 11 to 20. As long as there's a product that you are super passionate about, and that you can't imagine not existing in the world, it's going to take time. Two, this is easier, as you get older, you come to terms with what you're good at and what you're not. And then you learn what you're not good at to supplement that and that's okay. Be clear on what you're good at and what you're not today and recognize that, but then also recognize, you can't work on all of them at some time. You can pick a couple. And then the third one, I worked in high-pressure software companies for years. I was on the road for tens of thousands, hundreds of thousands of miles a year. I didn't have the opportunity to spend time with my kids when they were young. Thank God, my wife was there. Now they both just graduated from college this year. I've spent a lot of time with them last five years because working with them is kind of working with young founders. I know it's hard. But I have confidence you can do it. Often the founders that are younger also doing this, and they're raising families. And I tell them, you cannot bring this home. You cannot bring this home. You need to have separation, or some separation, you can fake it. It's the challenge with virtual working from home because there's not that line. But you know, back in the day, I used to commute for like an hour and 20 minutes. I love the commute but there was a clear separation from work. Your family needs you and they don't need that stress. Now, what I will say to them is all of you have some version of the math class dream, right? It's the dream where like, there's some math class you show up for then you haven't studied for the final. There's some anxiety about being like that. Every founder has it. I tried to get them to name anxiety. The one I had at the worst was, I was on Broadway. I was coming on stage. I was the lead actor, it was opening night. My family's there in the audience, New York Times is in the audience. I am naked and I forgot my lines. And I'm asking myself, do I go out there? Or do I not? And then you wake up. I break that down to founders. I said you're stressed about sort of three things. Well, first I started out with, what do you feel good about? I always try that with each call. The second question is, what is it you wished you knew so you could go and try to attack it? The more stressful one is, you believe you know this, but the team you have can execute against it and you don't know why. It's one of those two stress questions. I just try to get people to name their stress and then let's get into it. I would say, often people don't understand and it varies by your Myers Briggs. But there's so much strength and vulnerability. Lisa Calhoun There absolutely is. One of the things that I wanted to follow up on there was this idea of strength. For people like us, we've been through a few reps and although I think I feel like I've plenty to learn about myself, I have learned a lot, thank goodness. When I went through the Kauffman Fellows Program, one of the things I appreciated the most was their focus on once we got some of our weaknesses and learning where our weaknesses are, and resetting all of that. Not just what your strength zone is, but maybe where your greatest strengths are, so that you can build a team around you that is incredibly strong in other areas, not just supporting your weaknesses, and I found that to be a very empowering approach. Kauffman Fellows orchestrate a number of indexes. They did not do StrengthsFinder, although I've done Gallup StrengthsFinder before, and I use it with my teams, but they had the Myers Briggs so they took that. They took a which I can put in the show notes the link to that. And then a third profile that was really about your own vision for the future, what's made you successful to date that really just looks at your behavior. And there was one other and I'm forgetting the name again, I can put it in the notes, but it was the confluence of all of these in discussion with your peers, other VCs, where they made us write what we believed our greatest strength slash scale really was so that we could choose to focus more on something we might possibly be world class in, as opposed to playing with a whole bunch of pretty goods. I wanted to ask you with that kind of thinking, what are some of the things that you consider really strong personal strengths you will bring to your work as a VC? What are you confident that you're bringing to the teams you're a part of, and the lucky founders you back? Brett Queener Well, let me talk about the firm first, and then I'll talk about me. Once you make your capital calls, you might break even in a year and then in 10 years, maybe there's money like seed stage investing. You do this because you love the art and the craft. You do this because of the potential of working with a founder and seeing them sort of overachieve. Last night, we got great pictures and a great notification from a young founder called Matt Danna, who would partner with a guy named Sean Stavropoulos. I remember meeting them as we join the investment, there were four of them in a little incubator office in LA. They're sort of the next-generation OS software for salons. And last night, he won as one of the regional winners in California for Ernst and Young Entrepreneur of the Year. Watching his evolution, where maybe he managed one or two people in his past, to building a great company, and a great product, but watching his personal leadership grow, is why we do this. I think one, it's the motivation of why we do this. I think we bring a lot of empathy. We care very much for the founders we work with, and we want them to succeed. Three, we know software. I've been doing software for 25 years, Mark and Jim had been investing in software for 20 years. Yes, there are differences, whether SMB, mid-market, enterprise marketplace, blah, blah, blah, blah, blah, but there's a lot of pattern detection. We believe that we can help accelerate the learning curve. We also spend a lot of time. I just recently did investments, not announced yet, but a company called TeamSense out of Seattle., that provides software for factory workers. It's all message-based. Because if you work in a factory, you're not going to install an app on your phone. There's no way for the factories to have any type of digital communication. But in terms of time, we will talk to you at least weekly. If you don't have the time, it's fine. But we do six workshops out of the gate. I probably spent 25 to 30 hours out of the gate after the investment. I know you present to us. That's what you have to present to the VC. Let's just throw that away. Let's really dig into the product roadmap, let's dig into messaging, let's dig into your sales strategy, let's dig into your pipeline strategy because, in the end, we need to make sure that you have a clear set of priorities for the next two years and an investment plan that supports that. Let's identify what are the core areas or issues that you want help on. If somebody works with Bonfire, we're gonna get deep with you, we're going to care. And the other reality is, by the time you get to the A, you are going to have a well-balanced investment structure. You're going to understand your business well, and you can be in an incredible position to raise an A. We have an 80% graduation rate to A, which maybe is too high. It may well be that we should be taking more flyers but we pride ourselves on working with our firms to get them to the next level because we have deep relations with the series A and B investors because they know when they get a Bonfire company, it's a great founder, and it's buttoned up. Lisa Calhoun And by definition, a coachable founding team, because they've been through this process with you. And so that the next investor wants to accelerate them even further and has an even higher target on returns, they're going to know that they've got people who are used to listening and used to collaborating. I think that's a wonderful model. Just this month, we did our annual anonymous portfolio company founder survey. I will say, relating to the strength of the platform you're building, they almost put sandboarding, and that kind of guidance and close leadership right at the top. That's really what founders want. It is so rewarding to have the kind of team that can give that to them. That makes a lot of sense, Brett. Brett Queener I'm sure you're similar to us, you probably tell the same thing to the founder. There's a board meeting, we're not going to be surprised at the board meeting, right? If there's a board meeting where the only people on the board, when you call us or we talk, I want you to tell us what you're worried about and that it's okay to tell us that. You can write your monthly investor updates with all the good news, but if you're calling us, there's something bothering you. We create a safe space to just work through that and I think that's really valuable to the founders. Lisa Calhoun Just speaking personally about it, it's also one of the reasons I'm in this business and started a seed firm. I've gone through my life, and also some of my close friends founded great software firms, it is just too lonely. The path is unbroken. You can't learn it from a book, there are great books out there, there are great podcasts like this one, and you can learn a lot about it. But the doing is so situation dependent, you're CTO dependent, you're product vision dependent, you're sector dependent, that it is truly an art and having people with you in that art who can share real experiences and increase the options of your experience set so that you have more ways to go. I love doing it. I know you do too. I think that's why we connected when we met. It's really exceptional. Brett Queener Lisa Calhoun Yes, to some extent and that's well deserved. I love my weekly check-ins with my founders. One of them just this last Monday evening was like, thank you so much. You've been so patient with us. We've only been invested for 18 months. I don't consider that so patient yet, but he did. He's been through so many ups and downs. Hey, of course, I signed up for that. I did not expect the hockey stick. That was just your projections. I liked your projections and now we're really in there. But let's talk a little bit more about the view that Bonfire has on the founders you're investing and I was really interested that you said, you know fund one we stayed local now we've expanded our capacity to go national. Has that changed anything about the approach to your broader scale? Brett Queener Everybody now wants, with COVID over, they all want in-person board meetings and a board dinner. It's a lot more flying. I convinced them, let's do two in-person and two virtual. I don't think it's changed a lot. I think the reality is there are concentrations of talent, there are concentrations of expertise. AI is now San Francisco's back but there's nothing that says a software in Florida is going to be any better or any worse than a startup in LA. I think it's just a question of support. I will say when we invest in cities outside of the Bay area, we will look to make sure on the cap table that we can include a great local firm, like Valor, we work with Fox, Denver, etc. There's somebody there, that they can go into the office. Lisa Calhoun I can see that. We feel the same way, even when we just led an investment in Florida. And actually, the last two investments we led in Florida. Florida is not that far. I'm in Atlanta. Florida, though, it's a long state, and getting there can take time depending on where someone's located. We looked for a strong, experienced, seasoned, Florida-based co-investor. Because while Atlanta's not a big flight issue, there's something about someone to have a cup of coffee with that never gets old. Some things are so personal and so difficult in those early startup journeys, that that cup of coffee conversation is valuable. We want our founders to be able to have it with somebody, as you said, who really cares and knows the way forward. Brett Queener I would say we have concentration investments in New York City. Increasingly more so in Seattle, including Tyler, who's just ranked one of the top upcoming young VCs, who's a VP at our team moved to Seattle. We have a couple of firms there. I'll be up there in mid-June for TeamSense's board meeting in LA, and then the rest of the sort of spread. Lisa Calhoun How is your deal flow from the south? The way I define it is a little bit to give you more sense of that, it's that 16-state area defined by the census. We're talking about Texas, Oklahoma, all the way over to Virginia, and certainly, Florida, Georgia, Raleigh Durham, and those areas. Is that a significant part of Bonfire's deal flow today? Brett Queener We get less inbound because we're not there in person. But from an outbound perspective, in terms of prospecting or relationships, we look at many companies. We have a number of vessels. I don't really consider Texas part of the South. I was ready for this question like, what is she going to call the South? She gave me Virginia, South of the Mason-Dixon Line. I grew up in Maryland. But we do spend a bunch of time in Atlanta. We've invested in FlowPath and continue looking at companies there. I wouldn't say we get as much inbound, because a lot of our inbound relationships are from our networks over the years. Lisa Calhoun I look forward to sending you as many opportunities as possible. Don't worry, we'll continue to keep your inbound coming. Brett Queener I think we spent some time out there for Atlanta Tech Week last year. I liked the founders. In many of those states, I like the diversity of the population. I'm on the board of Pendo in Raleigh. Raleigh is an amazing town. And so to me, I don't really think of the South any different than other regions. I would just say, I think we're working on building tighter relationships with folks like you and others to go work on deals together. But it's just hard from a travel perspective, I'm not gonna go on a bus tour of the South. Lisa Calhoun I'm in the same boat. This post-COVID air and we do care greatly about our founders. One of the reasons we keep our investment geography tight, we only lead seed rounds in the South is just this issue you're talking about. The scaling of our team and making sure that each founder has a quality relationship with a leader investor at Valor that has some "been there, done that" experience to offer. It's a very real thing. I was recently running the numbers from PitchBook. I discovered this year so far, one out of every three seed deals is actually done in the south. The South is really rising in terms of its volume and I expect you'll find more and more opportunities. Brett Queener What was the average valuation of a pre-seed or seed deal done in the South versus in the West? Lisa Calhoun Brett Queener Lisa Calhoun I'll send you the report. It's something we share with LPs and anyone who's really interested. But technically, PitchBook data, I think is directionally accurate, but it's by no means second decile kind of accuracy. I wouldn't go that far, but 16 to 20% lower valuations in the South than the average valuation across the country that's not the South. I imagine it's even steeper to your point in the West. I did not look at West versus South. Brett Queener The other interesting thing is talking about West versus South, maybe where the company has started. When we're talking about a 10-year journey, and trying to think about where the concentration employees will be, I have my own personal belief about remote work versus not. My general belief is, if you're under 30 years old, remote work is a disaster. Being in person, especially in go-to-market roles, and the rest of it is knowledge by absorption. These learning loops, having a sense of family and community, as you know, the world's got lonelier and more isolated social media for kids. But the interesting thing is, if we're funding a company in LA or San Francisco, beyond 30 or 40 employees, from a CAC perspective unless they have some fantastic economic model, they got to be in the rest of the United States. There are a lot of companies that may have started in the West but with 120 employees and you start to look at where the concentration employees are, whether that's in Austin, whether that's in Nashville, whether that's in Atlanta, whether that's in Carolina, we have a lot of terrific universities and technical universities in there, where we can build hubs of people as we build those companies out. It's kind of interesting. We talked about West versus South versus East and funding. If you said, okay, now the company's 120 employees, what would you call it? Lisa Calhoun I agree, that's just so well said. I tell people, venture is a global sport. You're building a globally valuable business. At some point, you are a multinational footprint business, even getting past the country. In a way, doesn't really matter where you start, as long as you've got the right setup for success. I'm looking at the time and this time has flown by, and I know you're on a crazy busy schedule, with your founder updates, your board meetings, and meeting new founders. How should a founder who's heard this, listen to your wisdom and thought, wow, I'd like to get this in front of Bonfire. How should they reach out to the organization? Brett Queener Sure. One, just understand, we write $2.5 to 3 million checks. And that check should get you to a Series A within two years, and a Series A like $2 million in revenue. So one, you need to have a product and market. You need to have significant revenue traction, $3-500,000 ARR. Now if you're usage-based, maybe it's a little early, but if you're usage-based, you got to have a lot of usage and some sense of monetization. You can just send me a message on Linkedin if you want to talk to me. The weirdest part about this business, Lisa, I love all founders. I want them all to win. The weird part about the business is you talk to 500, you get down to 100, then you go deep with 30, and you say yes to one. It's the shittiest part about this job. At least I tried to write a very thoughtful, try to be helpful, and try to introduce them to others that may, because it's not that you're a bad investment. It's that I found one other thing that's more compelling. I know that sounds like horseshit, and I know that sounds like an excuse but it's true, and it's the hardest thing to say no with grace. We'll try. Lisa Calhoun I hear you loud and clear. Everyone, we're gonna put Brett's LinkedIn profile right in the show notes with this episode so you don't have to look too far or worry about how to spell it if you're listening in your car. Brett, you've been so gracious and generous with your time. I look forward to seeing you again soon and finding ways to work together. Thank you for sharing. Brett Queener Thank you for including me. Let's find a deal, Lisa. We're gonna work on it. Lisa Calhoun Lisa Calhoun We're thrilled to have you as an Atlanta Startup Podcast listener to help you get the most out of the experience. Let me invite you to three insider opportunities from our host Valor Ventures . First, want to be a guest on this amazing show. Reach out to our booking team at atlantastartuppodcast.com . Click on booking, It's a no-brainer from there. Are you raising a seed round? Valor definitely wants to hear from you. Share your startup story at valor.vc/pitch . Are you a woman or minority-led startup valor sister program? The Startup Runway Foundation gives away grants to promising startups led by underrepresented founders. The mission of the Startup Runway Foundation is connecting underrepresented founders to their first investors. Startup runway finalists have raised over $40 million. See if you qualify for one of these amazing grants at startuprunway.org . You can also sign up for our next showcase for free there. Let me let you go today with a shout-out to Startup Runway presenting sponsor Cox Enterprises and to our founding partners, American Family Institute , Truist , Georgia Power , Avanta Ventures , and Innovators Legal . These great organizations make Startup Runway possible. Thanks for listening today and see you back next week.
FlowPath Frequently Asked Questions (FAQ)
When was FlowPath founded?

FlowPath was founded in 2019.

Where is FlowPath's headquarters?

FlowPath's headquarters is located at 2322 Sanford Road, Decatur.

What is FlowPath's latest funding round?

FlowPath's latest funding round is Seed VC.

How much did FlowPath raise?

FlowPath raised a total of $1.26M.

Who are the investors of FlowPath?

Investors of FlowPath include Heroic Ventures, Bonfire Ventures and Parade Ventures.

Who are FlowPath's competitors?

Competitors of FlowPath include iOffice + SpaceIQ and 5 more.

What products does FlowPath offer?

FlowPath's products include FlowPath Core CMMS and 1 more.

Who are FlowPath's customers?

Customers of FlowPath include East Baton Rouge Public Schools, Trek BCycle, Louisiana Truckstop and Gaming, Destination Pet and HES.
Compare FlowPath to Competitors
Loading...