Last Raised
$350M
| 3 mos ago
About Dutchie
Dutchie offers payment tools for cannabis dispensaries. It offers an online marijuana marketplace allowing consumers to search dispensaries available in their area and order online for delivery or pick up.
Dutchie Headquarter Location
2728 NW Potts Ct. Ste 100
Bend, Oregon, 97703,
United States
Latest Dutchie News
Visa Warning Rattles Cannabis Industry
Dec 14, 2021
Visa (NYSE: V) could begin cracking down on the way many cannabis customers use their debit cards to make a purchase and the change could have a devastating effect on the cannabis industry. Numerous companies have been created in order to address the payments issue facing the industry since the major credit card companies like Visa Inc., Mastercard Inc. (NYSE: MA), and Discover Financial Services (NYSE: DFS) have all stated they won't process cannabis transactions. The major banks have also taken this stance and it's all because cannabis remains federally illegal. A memo dated December 2 that was first reported on Marijuana Moment stated, "Visa is aware of a scheme where POS devices marketed as "Cashless ATMs" are being deployed at merchant outlets and are operating in violation of the Visa Core Rules and Visa Product and Service Rules and Plus Core Rules and Plus Product and Service Rules." Often a customer will walk into a dispensary and make a purchase of say $62 and the budtender will ring up the purchase as $65. The transaction is coded as an ATM withdrawal, but the customer never receives the whole $65, they would instead just get the $3 in change. So many companies have been doing this "workaround" for so long it was becoming accepted as an approved transaction, but that isn't so. "Those products were never permissible," said Tyler Beuerlein of Hypur Inc ., a Scottsdale-based payment and banking technology platform that services highly regulated industries like cannabis. "They were never compliant. You're purposely misrepresenting the nature of a transaction" he said. "There are billions of dollars a year worth of transactions being processed fraudulently."  The memo doesn't specifically state that it's directed at cannabis companies, but it does say, "Cashless ATMs are primarily marketed to merchant types that are unable to obtain payment services—whether due to the Visa Rules, the rules of other networks, or legal or regulatory prohibitions. Therefore, supporting this scheme affects the integrity of VisaNet and the Plus network, as well as the Visa payment system." Several people interviewed have said that typically when a memo of this sort is sent out, Visa often follows up shortly with enforcement. Such enforcement could have a drastic effect on thousands of cannabis companies who rely on the workaround to allow customers to have a seamless traditional retail purchasing experience. "Cannabis retailers should break up with their ATMs before they break up with them," said Cathy Corby Iannuzzelli a Principal at digital payment company KindTap . " 'Cashless ATMs' have been misrepresented to cannabis retailers as a compliant payment solution, and they have been misrepresented to consumers as debit purchases. Financial institutions that refund out-of-network ATM withdrawal fees for their customers have also been unwittingly subsidizing cannabis transactions. Consumers who expect debit transactions to be covered by network satisfaction guarantees have no recourse. The red flag should have been raised years ago when dispensaries were instructed to have customers round-up their debit purchases to $5 or $10 increments. Instead, an industry hungry for cashless payments accepted the assurances of ATM sales reps and now cannabis retailers run the risk of the rapid removal of cashless ATMs and return to largely cash-based sales." While some in the industry were rattled at the news of the memo Katrina Skinner, General Counsel & Chief Banking Officer at Simplifya seemed to take it in stride saying, "The Visa memo does not actually state that cashless ATMs are illegal; it says that miscoding transactions on a POS system as an ATM cash disbursement, rather than a purchase transaction, violates Visa network rules and that acquirers who allow such violations may be subject to compliance assessments/penalties, including for intentional network rule violations. The memo is directed at acquirers, processors, issuers, and agents who have a contractual duty to ensure network rules are followed. In doing so, Visa is essentially shifting the burden for ensuring network compliance onto the acquirers. Whether the acquirers will take action remains to be seen."  It's true the memo doesn't say that it is illegal, however, the fraudulent payment case involving delivery service company Eaze case clearly demonstrates that some people are facing prison sentences for knowingly processing transactions that aren't approved. At the end of the day making a pretend transaction is bank fraud. Visa/Mastercard Just Say No Both Visa and Mastercard have consistently said no to any type of transaction processing when it comes to cannabis. American Express (NYSE: AXP) also prohibits any marijuana-related business for transactions. Since cannabis is federally illegal, credit card companies have said they will not work with the industry. Once it becomes federally legal – that could change. The result had been that many dispensaries had a physical ATM machine located within the store. That worked great for walk-in traffic, but during the pandemic and lockdowns, online orders became hugely popular. Dispensaries scrambled to create online menus and companies like Dutchie had perfect timing to help them create the back office programs to accept and fulfill orders. Customers could make purchases online and then just drive by and have curbside service to pick up their orders. That convenience factor has continued even as lockdowns have been over for some time and stores have reopened. Walk into any dispensary and you'll now see a section devoted to pickup orders. Losing online purchases could wreak havoc on dispensary owners who have enjoyed sharing the efficiencies with their customers. What's The Problem? There are a couple of issues that are at the core of this type of transaction processing. The first is that it is federally illegal and technically neither the banks nor credit card companies can process a transaction for something illegal. While many in the cannabis industry get indignant about being called illegal when many states have legalized it, it remains federally illegal. Visa and Mastercard have equal concerns about cashless ATMs being used for child trafficking and other more dangerous drugs. They can't just carve cannabis out of the illegal transaction world. The transaction violates the 'know your customer' edict. When a consumer makes a transaction, it becomes attached to it. For example, if Jane uses an ATM machine at a dispensary then the withdrawal is attached to Jane. If Jane does the workaround at the register of the dispensary, the transaction gets attached to the dispensary, not Jane. Thus the banks and credit card companies can't keep track of the transaction and this is when the concept of money laundering comes in. The transaction isn't clearly attached to the correct person. The transaction is processed with the knowledge that this purchase isn't being handled truthfully. Jane is making an actual purchase from a dispensary – not truly getting an ATM withdrawal. Therefore, the unapproved process is money laundering and bank fraud. People could go to jail. In the situation with Eaze, whose former Chief Executive Officer was found guilty of allowing fraudulent credit card purchases. In June, U.S. District Judge Jed Rakoff sentenced Eaze banking consultants Hamid (Ray) Akhavan, 43, to two and a half years in prison and Ruben Weigand to 15 months in prison. The story noted that the jury convicted the two men on one count each of conspiracy to commit bank fraud in March. The former CEO of Eaze, James Patterson pled guilty to the crime. He had been working with Akhavan and Weigand, who disguised the payments to sneak them past the banks and credit card companies. Patterson is scheduled to be sentenced in February. Who Takes The Blame? In October, Dutchie raised $350 million and received a $3.75 billion valuation based on the volume of transactions it processes. Those transactions are based on a prohibited process that Visa has signaled it will not allow and will begin charging penalties. Dutchie was asked for a comment but has not responded as of yet. One source though claimed that Dutchie doesn't actually touch the payment portion of the transaction and that that responsibility falls back onto the dispensary owner. The interesting thing about that argument is that it is exactly what Eaze said before the company's former CEO admitted to doing what the company claimed it didn't do. Of course, Dutchie isn't the only large cannabis company using this method of transaction and there are plenty of other payment processing companies in the cannabis industry. Just about every major MSO has some sort of online purchasing where customers use their debit cards or allows this sort of workaround at the physical point of sale. Some of these MSO's are ringing up over a billion dollars in sales and it will be up to the CEO to either claim ignorance or be willing to pay fines while it searches for another alternative. Could CEOs receive a prison sentence for bank fraud for allowing unapproved transactions under their watch? The issue could be the start of a cascade of lawsuits from investors claiming they were bamboozled. Investors could be pretty angry to think they were told this was okay when the company's management knew it wasn't. Then the question becomes whether the Chief Executive Officer of an MSO can be accused of bank fraud if they allowed this type of processing to happen in their dispensaries. Could the MSOs point the finger at their platform companies and place the blame on them? Also even if Dutchie or any of the other payment processors doesn't touch the payment portion of the transaction, are they facilitating a transaction that they know is not allowed and thus guilty as well? Solutions Even though many in the industry felt that the Safe Banking language in the proposed legislation would have resolved the issue, that isn't the case. The proposed language did not change the federal legal status of cannabis and would not have changed the issue with the banks or the credit card companies. "It's unfortunate that certain underserved industries continue to live in fear of their business operations being impacted overnight. It leaves many scrambling for options," said Dan Muller, CEO, AeroPay , a fintech company with a payment platform used by the cannabis industry. There is a group within the cannabis industry trying to create a separate credit card like a Discovery card that will operate outside of the Visa/Mastercard world, but it doesn't exist yet. Several companies are building platforms that exist outside the credit card rails, but they still need a bank attached to the process. Plus, the situation though can be confusing as some companies have claimed to be compliant when they aren't and it becomes difficult to ascertain who is telling the truth. Like in the case of Eaze, which insisted it did nothing wrong, and then the ex-CEO confessed it did. Muller said there are plenty of compliant solutions available now and that industry doesn't need to do the workaround anymore. "FinTech companies like AeroPay provide compliant, integrated payment solutions for the cannabis industry," Muller said. "Our solution facilitates account-to-account bank transfers through the ACH (Automated Clearing House) and we work alongside partner financial institutions and state regulators to ensure the highest levels of transparency." Still, the scope of fallout for this is astounding. It will touch just about every aspect of the industry, whether it's ancillary companies or MSO's. The removal of the cashless ATM option will affect just about everyone involved in the cannabis industry. "I've been shouting from the rooftops for years," said Beuerlein. "When the investor base realizes the payment methodology behind these companies was never going to survive  – it was never a compliant solution. I imagine it could end up a litigious mess." He added, "This should not have been a surprise to anyone." Post Views:
Research containing Dutchie
Get data-driven expert analysis from the CB Insights Intelligence Unit.
CB Insights Intelligence Analysts have mentioned Dutchie in 3 CB Insights research briefs, most recently on Oct 18, 2021.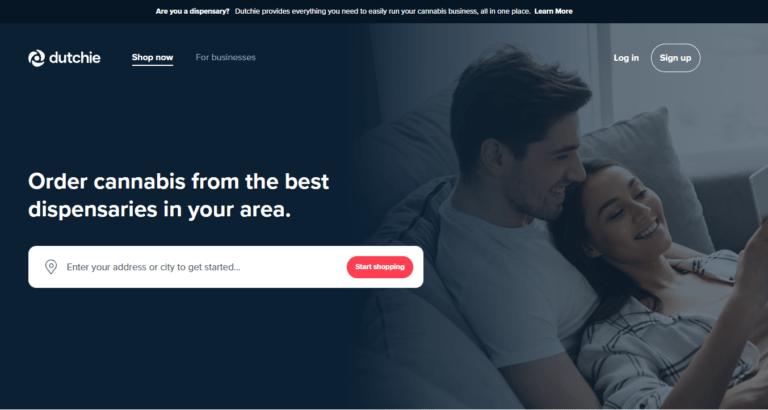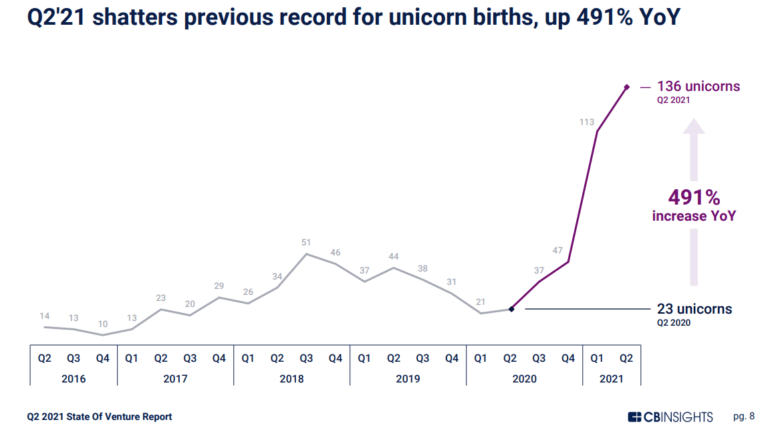 Expert Collections containing Dutchie
Expert Collections are analyst-curated lists that highlight the companies you need to know in the most important technology spaces.
Dutchie is included in 4 Expert Collections, including E-Commerce.
C
Cannabis
3,834 items
These companies participate in - or service businesses that participate in - the legal cannabis industry. Our definition of cannabis includes both marijuana and hemp (and all derivatives). The collection includes both "plant-touching" and "non-plant-touching" businesses.
U
Unicorns- Billion Dollar Startups
981 items
P
Payments
1,779 items
Companies and startups in this collection enable consumers, businesses, and governments to pay each other - online and at the physical point-of-sale.
Dutchie Web Traffic
Page Views per User (PVPU)
Page Views per Million (PVPM)
Dutchie Rank