Search company, investor...
Stage
Unattributed
| Alive
Mosaic Score

The Mosaic Score is an algorithm that measures the overall financial health and market potential of private companies.
+30 points in the past 30 days
About Digit Insurance
Digit Insurance provides digital insurance solutions. It offers an online platform for users to avail of various types of insurance services, including car insurance, life insurance, health insurance, and property insurance. Digit serves the financial sector. The company was formerly known as Oben General Insurance. It was founded in 2016 and is based in Bengaluru, India.
Loading...
Digit Insurance's Product Videos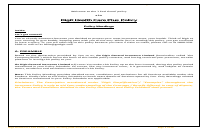 Digit Health Care Plus Policy
ESPs containing Digit Insurance
The ESP matrix leverages data and analyst insight to identify and rank leading companies in a given technology landscape.
Insurance / P&C Insurance Tech
The digital auto insurance providers market leverages advanced technologies and data analytics to offer personalized and efficient auto insurance solutions. Digital auto insurance providers offer streamlined policy management through user-friendly apps and websites, making it easier for policyholders to access information, file claims, and get real-time assistance. Furthermore, these providers oft…
Digit Insurance named as Leader among 15 other companies, including Acko, Zego, and Clearcover.
Digit Insurance's Products & Differentiators
Digit Health Care Plus

A comprehensive health insurance plan with simple online processes, no age-based co-payment, no room rent restriction, the option to bump up sum insured, a large network of hospitals pan India for cashless claims. The product is designed to suit youngsters, families, old & wise, fitness enthusiasts, corporate hotshots, employees and finally, value seekers. Customers can choose from three options - Smart, Comfort and Comfort Pro based on what suits their needs best.
Loading...
Expert Collections containing Digit Insurance
Expert Collections are analyst-curated lists that highlight the companies you need to know in the most important technology spaces.
Digit Insurance is included in 6 Expert Collections, including Unicorns- Billion Dollar Startups.
U
Unicorns- Billion Dollar Startups
1,228 items
F
Fintech 100
999 items
250 of the most promising private companies applying a mix of software and technology to transform the financial services industry.
I
Insurtech
4,213 items
Companies and startups that use of technology to improve core and ancillary insurance operations. Companies in this collection are creating new product architectures, improving underwriting models, accelerating claims and creating a better customer experience
F
Fintech
12,502 items
Excludes US-based companies
T
Tech IPO Pipeline
257 items
The tech companies we think could hit the public markets next, according to CB Insights data.
Latest Digit Insurance News
Usage-based Insurance Market worth $138.03 billion by 2030 - Exclusive Report by 360iResearch
Nov 10, 2023
News Provided By Share This Article Usage-based Insurance Market - Exclusive Report by 360iResearch The Global Usage-based Insurance Market to grow from USD 32.40 billion in 2022 to USD 138.03 billion by 2030, at a CAGR of 19.85%. PUNE, MAHARASHTRA, INDIA, November 10, 2023 / EINPresswire.com / -- The " Usage-based Insurance Market by Package Type (Manage-How-You-Drive, Pay-As-You-Drive, Pay-How-You-Drive), Technology (Black Box, Embedded System, OBD-II), Device Offering, Vehicle Type - Global Forecast 2023-2030" report has been added to 360iResearch.com's offering. The Global Usage-based Insurance Market to grow from USD 32.40 billion in 2022 to USD 138.03 billion by 2030, at a CAGR of 19.85%. Usage-based insurance (UBI) is a type of auto insurance policy that calculates premiums based on the actual usage and driving behavior of the insured vehicle. Instead of using traditional factors such as age, gender, and location to determine rates, UBI relies on real-time data collected through telematics devices installed in the vehicle. The widespread adoption of connected cars equipped with advanced technologies such as telematics systems has made it easier for insurers to collect real-time data on driving patterns. Furthermore, increasing government regulations supporting road safety initiatives has significantly boosted the demand for usage-based insurance. However, privacy concerns related to the collection, storage, and use of personal driving data are a significant concern for many consumers. The UBI market's expansion is impeded by a lack of standardization in telematics technology, making it challenging for insurers to offer consistent services across different devices. Furthermore, the ongoing advancements in big data analytics and artificial intelligence are expected to provide potential opportunities for growth in the UBI market. These technologies can enable companies to process vast amounts of data effectively and make informed decisions regarding pricing strategies, risk assessment models, and marketing campaigns targeting specific demographics. Additionally, rising consumer awareness regarding the benefits of usage-based insurance policies is expected to enhance demand for UBI. Device Offering: The significant popularity of BYOD among insurers due to its cost-effective implementation and flexibility Bring your own device (BYOD) allows policyholders to use their existing smartphones, telematics devices, or OBD-II dongles to track their driving behavior data. The UBI solution provider enables the integration of these devices with their platform through dedicated apps or APIs. In company-provided schemes, insurers partner with telematics service providers to supply customers with dedicated devices, including OBD-II dongles and black boxes. These devices record driving behavior data used by insurers to offer personalized premiums. The company-provided devices typically have a higher accuracy in data collection and can provide additional value-added services for vehicle diagnostics and maintenance. Technology: Significant adoption of embedded systems due to their advanced features, such as emergency assistance or vehicle diagnostics A black box is a small device installed in vehicles to record and analyze driving data. The information collected includes speed, distance, acceleration, braking patterns, and other essential parameters. A black box is primarily used by insurance companies to assess driver behavior and adjust premiums accordingly. An embedded system integrates software and hardware within a vehicle's electronic control unit (ECU). This integrated system enables real-time monitoring of vehicle usage and driver behavior, which can be utilized by UBI providers for accurate risk assessment. On-board diagnostics (OBD-II) is a universal port in most vehicles manufactured since 1996. UBI providers use OBD-II devices to collect driving data for usage-based insurance programs. Smartphone-based UBI utilizes mobile applications to collect and analyze driving data using built-in sensors, including GPS, accelerometer, and gyroscope. Vehicle Type: Growing potential across passenger cars due to its personalized premiums based on individual driver behavior Commercial vehicles include trucks, vans, buses, and other vehicles used primarily for business. Companies operating fleets prefer UBI for its ability to reduce insurance costs while encouraging safer driving habits among their drivers. Key factors influencing the demand for usage-based insurance in this segment are operational efficiency, cost savings, and fleet management optimization. Passenger cars include sedans and minivans, where individuals primarily drive these vehicles for personal use. The primary factors driving the demand for usage-based insurance in this segment are personalized premiums based on actual driving habits, potential cost savings, and increased awareness of safe driving practices. Package Type: The proliferation of Manage-how-you-drive packages to improve driving behavior Manage-how-you-drive (MHYD) insurance is a need-based approach that emphasizes improving driving behavior through feedback and monitoring. It primarily targets drivers wanting to take a proactive role in enhancing their driving habits to reduce premiums. MHYD policies track key metrics such as speeding, hard braking, and cornering through telematics devices or mobile apps. Pay-as-you-drive (PAYD) insurance is designed for motorists that cover shorter distances or drive less frequently. This model offers flexibility by charging premiums based on actual miles driven, making it an ideal choice for people with irregular or low-mileage driving patterns, such as retirees or urban dwellers. Pay-how-you-drive (PHYD) insurance combines the features of MHYD and PAYD, offering premium adjustments based on mileage and driving behavior. PHYD policies cater to customers seeking a more personalized and comprehensive approach to usage-based insurance. Regional Insights: In the Americas, the usage-based insurance (UBI) market has witnessed substantial growth. The region benefits from a highly developed telematics infrastructure and a tech-savvy consumer base. Europe, the Middle East, and Africa have witnessed growth in the usage-based insurance (UBI) market in recent years, driven by increased smartphone penetration, rising concerns over road safety, and growing demand for personalized services. Key countries, including the UK, Germany, France, Russia, Spain, and the Netherlands, are leading this growth trajectory, with traditional insurers and specialized UBI providers vying for market share. Meanwhile, the Middle East and Africa are gradually embracing UBI, with South Africa and the UAE showing notable interest. In the Asia-Pacific region, countries including China, Japan, and South Korea are leading the way, driven by a large and tech-savvy population. Favorable government policies and innovative startups are entering the market, offering unique UBI solutions tailored to the specific needs of Asian consumers. FPNV Positioning Matrix: The FPNV Positioning Matrix is essential for assessing the Usage-based Insurance Market. It provides a comprehensive evaluation of vendors by examining key metrics within Business Strategy and Product Satisfaction, allowing users to make informed decisions based on their specific needs. This advanced analysis then organizes these vendors into four distinct quadrants, which represent varying levels of success: Forefront (F), Pathfinder (P), Niche (N), or Vital(V). Market Share Analysis: The Market Share Analysis offers an insightful look at the current state of vendors in the Usage-based Insurance Market. By comparing vendor contributions to overall revenue, customer base, and other key metrics, we can give companies a greater understanding of their performance and what they are up against when competing for market share. The analysis also sheds light on just how competitive any given sector is about accumulation, fragmentation dominance, and amalgamation traits over the base year period studied. Key Company Profiles: The report delves into recent significant developments in the Usage-based Insurance Market, highlighting leading vendors and their innovative profiles. These include Allianz SE, Allstate Corporation, Amica Mutual Insurance Company, Assicurazioni Generali S.p.A., AXA SA, CalAmp Wireless Networks Corporation, Cambridge Mobile Telematics, Inc., CerebrumX Lab Inc., Credit Karma, LLC by Intuit Inc., Definity Financial Corporation, General Motors Company, Go Digit General Insurance Limited, HDFC ERGO General Insurance Company Limited, ICICI Lombard General Insurance Company Ltd., Lemonade, Inc., LexisNexis Risk Solutions Inc. by RELX plc, Liberty Mutual Group Inc., MAPFRE S.A, Modus Group, LLC, Nationwide Mutual Insurance Company, Octo Group S.p.A., Progressive Casualty Insurance Company, Reliance General Insurance Company Limited by Reliance Capital Limited, Sierra Wireless by Semtech Corporation, State Farm Mutual Automobile Insurance Company, The Floow Limited by Otonomo Technologies Ltd., The Government Employees Insurance Company, The New India Assurance Co. Ltd., The Travelers Indemnity Company, Unipol Gruppo S.p.A., United Services Automobile Association, Verisk Analytics, Inc., Zubie, Inc., and Zuno General Insurance Limited. Market Segmentation & Coverage: This research report categorizes the Usage-based Insurance Market in order to forecast the revenues and analyze trends in each of following sub-markets: Based on Package Type, market is studied across Manage-How-You-Drive, Pay-As-You-Drive, and Pay-How-You-Drive. The Manage-How-You-Drive commanded largest market share of 36.51% in 2022, followed by Pay-How-You-Drive. Based on Technology, market is studied across Black Box, Embedded System, OBD-II, and Smartphone. The Black Box commanded largest market share of 30.65% in 2022, followed by Embedded System. Based on Device Offering, market is studied across Bring Your Device (BYOD) and Company Provided. The Bring Your Device (BYOD) commanded largest market share of 59.68% in 2022, followed by Company Provided. Based on Vehicle Type, market is studied across Commercial Vehicle and Passenger Car. The Passenger Car commanded largest market share of 73.79% in 2022, followed by Commercial Vehicle. Based on Region, market is studied across Americas, Asia-Pacific, and Europe, Middle East & Africa. The Americas is further studied across Argentina, Brazil, Canada, Mexico, and United States. The United States is further studied across California, Florida, Illinois, New York, Ohio, Pennsylvania, and Texas. The Asia-Pacific is further studied across Australia, China, India, Indonesia, Japan, Malaysia, Philippines, Singapore, South Korea, Taiwan, Thailand, and Vietnam. The Europe, Middle East & Africa is further studied across Denmark, Finland, France, Germany, Israel, Italy, Netherlands, Norway, Poland, Qatar, Russia, Saudi Arabia, South Africa, Spain, Sweden, Switzerland, Turkey, United Arab Emirates, and United Kingdom. The Europe, Middle East & Africa commanded largest market share of 35.88% in 2022, followed by Americas. Key Topics Covered: 1. Market Penetration: Provides comprehensive information on the market offered by the key players 2. Market Development: Provides in-depth information about lucrative emerging markets and analyzes penetration across mature segments of the markets 3. Market Diversification: Provides detailed information about new product launches, untapped geographies, recent developments, and investments 4. Competitive Assessment & Intelligence: Provides an exhaustive assessment of market shares, strategies, products, certification, regulatory approvals, patent landscape, and manufacturing capabilities of the leading players 5. Product Development & Innovation: Provides intelligent insights on future technologies, R&D activities, and breakthrough product developments The report answers questions such as: 1. What is the market size and forecast of the Usage-based Insurance Market? 2. Which are the products/segments/applications/areas to invest in over the forecast period in the Usage-based Insurance Market? 3. What is the competitive strategic window for opportunities in the Usage-based Insurance Market? 4. What are the technology trends and regulatory frameworks in the Usage-based Insurance Market? 5. What is the market share of the leading vendors in the Usage-based Insurance Market? 6. What modes and strategic moves are considered suitable for entering the Usage-based Insurance Market?
Digit Insurance Frequently Asked Questions (FAQ)
When was Digit Insurance founded?

Digit Insurance was founded in 2016.

Where is Digit Insurance's headquarters?

Digit Insurance's headquarters is located at Atlantis, 95, 4th B Cross Road, Bengaluru.

What is Digit Insurance's latest funding round?

Digit Insurance's latest funding round is Unattributed.

How much did Digit Insurance raise?

Digit Insurance raised a total of $478.85M.

Who are the investors of Digit Insurance?

Investors of Digit Insurance include HDFC Bank, Axis Bank, Peak XV Partners, IIFL Finance, RS Filmcraft and 17 more.

Who are Digit Insurance's competitors?

Competitors of Digit Insurance include Next Insurance, Bima Milvik, Spruce, Snapsheet, Groundspeed and 7 more.

What products does Digit Insurance offer?

Digit Insurance's products include Digit Health Care Plus and 3 more.
Compare Digit Insurance to Competitors
Loading...