Search company, investor...
Stage
Incubator/Accelerator - II
| Alive
About Crowdz
Crowdz offers a small and medium enterprise finance platform. The company modernizes the traditional trade finance industry and bridges real-world assets with decentralized finance by digitizing receivables on-chain. It helps businesses get paid by turning unpaid receivables into cash. The company was founded in 2014 and is based in Campbell, California.
Loading...
Crowdz's Product Videos
Avalon Marketplace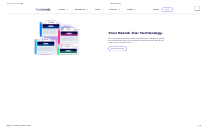 White Label
Crowdz's Products & Differentiators
Avalon Marketplace

Ability to sell receivables to funder
Loading...
Expert Collections containing Crowdz
Expert Collections are analyst-curated lists that highlight the companies you need to know in the most important technology spaces.
Crowdz is included in 1 Expert Collection, including SMB Fintech.
Latest Crowdz News
958 Stories To Learn About Web3
Oct 22, 2023
Let's learn about Web3 via these 958 free stories. They are ordered by most time reading created on HackerNoon. Visit the /Learn Repo to find the most read stories about any technology. Web3 is is a reimagination of the sorts of things that we already use the Web for, but with a fundamentally different model for the interactions between parties. HackerNoon is super excited to partner with Coinsbee to host the Web3 Writing Contest in the month of April 2023. Here's your chance to win 1000 USDT by sharing your story on #web3! 1. What Dynamic NFTs Can Do A dynamic NFT can change its properties to fit external conditions such as time, weather and other variables. This ability makes it useful for art and data. 2. $40,000 STRIPS Hackathon: Participate NOW! Announcing the $40,000 STRIPS Hackathon! Starts 1st December 2021. Visit https://strips.finance 3. Web3 is not About Blockchain or Decentralization Web3 is not about blockchain or decentralization. It is about the democratization of the web 4. Why Web3 Requires Complete Decentralisation Web3 won't be owned by any central actor. Instead users control their own experiences and earn ownership by developing and maintaining the Web3 services. 5. How Web3 could Change the Fashion Industry In what ways exactly could digital fashion be used as a revolutionary tool to evolve the industry? 6. [Writing Prompt] Decentralized Internet Interview Questions List Welcome to HackerNoon's Writing Prompts program. Answer one today! 7. Distributed Computing Cloud Is The Way Towards A Web3 Future: A Phala Network Story The true vision of Web3 is a decentralized network where no one entity controls it and the decentralized applications that are built on the network are open. 8. Making a Node.js App to Interact With a Smart Contract the Git Way Hey everybody, this is the second post of the series on writing apps the Git way, where you just go take a cup of coffee and browse a Git repo to learn something new! 9. The Future of NFTs In The Web3 Economy The role of NFT in the Web3 economy 10. Regulatory Changes in DeFi and Stablecoin will be Significant HashKey Capital is an asset manager with three dedicated funds investing exclusively in blockchain technology and digital assets. 11. 3 Major Challenges to Web3 Technology's Adoption Web3 is a vision for a new version of the internet based on blockchain technology that aims to build a democratic internet. However, there are some challenges. 12. Understanding Rollups And Their Importance As An Optimal Layer 2 Scaling Solution Layer 2 scaling solutions remain a notable tool in the quest by crypto developers to solve the blockchain trilemma.  13. How this Web3 Project is Unlocking a Trillion-Dollar Data Economy with Data NFTs Learn why data could become the most promising NFT utility that sets the foundation for a valuable trend: Data Finance (DataFi). 14. Nikkei Advertisement for Astar Network Receives the Backing of Record 329 Japanese Corporations Astar Network has broken a world record by publishing a national newspaper advertising with the largest brands in a single ad. 15. SEC Saved Coinbase From The Fate That Befell Voyager, Celsius, BlockFi, and Gemini SEC's decision to declare Coinbase's Lend program unregistered security offering unintentionally saved Coinbase from the same fate as BlockFi, Celsius, Genesis 16. Venom Foundation and Iceberg Capital Launch $1 Billion Fund for Investing in Web3 Technologies The partnership between Venom Foundation and Iceberg Capital to launch the $1 billion Venom Ventures Fund (VVF) is a critical step. 17. How to Build an Algorithmic Crypto Trading Bot in 6 Steps Create a fully scalable algorithmic crypto trading bot that can execute in your sleep. The strategy that will use is based on the popular Supertrend indicator. 18. Decentralized Storage Could Be Blockchain's Killer Application The distributed architecture of these novel storage solutions makes them immune to censorship, service failure, and data theft. With decentralized cloud storage 19. Sony and PlayStation Are Jumping Into the World of Web3 and NFTs Blockchain Gaming Going Mainstream? 20. Apple's 30% NFT Tax: How Will This Policy Damage the Industry? Last week, Apple established new regulations around NFT trading and crypto exchange applications on App Store. 21. Web3's Hidden Problem: Data Accuracy For the simple reason that they were giving their users contradictory information due to accuracy problem, a popular NFT team lost thousands of subscribers. 22. Weekly Web3 Tracker: Virtual Bands, Web3 FIFA Games, and More Monitoring recognizable brands as they move into web3 23. OpenSea and MetaMask Take Aim at Addressing NFT Thefts OpenSea and MetaMask roll out updates intended to protect potential victims of stolen NFTs. 24. Why is my Crypto Transaction Unconfirmed or Pending? 25. The Noonification: 16 SQL Techniques Every Beginner Needs to Know (2/11/2023) 2/11/2023: Top 5 stories on the Hackernoon homepage! 26. Elon Musk Shows the Limits of Smart Contracts People breach agreements all the time. The way people violate contracts is not always cut and dry, and remedying those breaches often involves lawyers effectively renegotiating a deal based on ambiguities. Sometimes the contract violations are clear cut -- an Air BnB tenant who is now squatting or someone refusing to pay fees they committed themselves to in a contract. But if the defaulting party acts badly, remedying these breaches may take armed agents of the state authorized by a judge. 27. Web3 and Metaverse are Overcomplicating the Music Industry Web3 is overcomplicating solutions in the entertainment industry by trying to shoehorn crypto and NFTs into everything and I don't think it's necessary. 28. Hackathons - A Fresh Perspective Developers love to hack, but software engineering as a profession can actually be quite mundane. A hackathon can help remind you why you love programming. 29. Web3 isn't just the Internet: It's a Prelude to Greater Freedom Online web3 isn't just about "the web". It contains more than "web2" with extra features. It changes how we work in the future. 30. Dear HackerNoon Community: A Pitch I noticed that most sponsored competitions here at HN are web3 and/or blockchain-related. I wondered if we could gamify the overall processes 31. Web3 Gaming is Failing - Is There a Way Out? On the other hand, Web3 gaming is a fresh idea that holds the potential to add a new layer to the gaming industry. 32. Entropia Universe Collectibles Feature in Prelaunch for Enjin's NFT Marketplace Enjin, the leading ecosystem for non-fungible tokens (NFTs), has teamed up with MindArk to launch the "Eggs of Entropia 33. FutureX Drop - Lost Realms The Future of Web3 Gaming Being Built by Top Industry Players 34. Why Epic Games Isn't The Metaverse Hero We Deserve Epic Games' blue ocean strategy is not what you think it is - it's about being the centre of the metaverse not the hero of developer democratisation. 35. The Spatial Web is Coming… Web 3.0 is About to Take a Giant Leap - Part 4 Anything that wants to be recognized will have to be included in this Web 3.0 network. Every protocol, platform, interaction, messaging, data distribution, 1st 36. Play-to-Own: Is This Game Mode the Future of Web3? In the past few years, gaming and crypto tokens started to forge a unique relationship. 37. From the Genesis of Social Networks and Beyond Social media networks are an interesting space to watch over the next few years because of Web 3 and the decentralisation of the internet changing things. 38. Top 10 Resources for Learning Solidity If you want to become a smart contract developer on Ethereum, then you need to learn Solidity. Let's look at 10 great sources that can help you on your journey. 39. What Is Web3? - Is Web3 Really Web3? Web3 refers to the third generation of the World Wide Web. How is web3 relevant to you? Is web3 real? 40. An Intro to D-Commerce with Geoffrey Frank Geoffrey Frank is the founder of Myntist, a startup that combines e-commerce and d-commerce platforms into a digital hybrid ecosystem. 41. 🎮 Nike Fully Jumps Into Web3 Nike is launching its own web3 platform (.Swoosh). It will use it to promote and sell virtual shoes. 42. CBDCs - The Folly of Digital Fiat Central Bank Digital Currencies are a foolish attempt to distract from the observable failure of government issued fiat money systems. 43. Entering the Digital Frontier: 3 Gaming and Social Trends Defining the Metaverse 3 Gaming and Social Trends Shaping up the Metaverse: Digital ownership and content creation, NFT gaming and DAOs 44. How to sell your home as an NFT Real-world assets will soon represent a significant portion of NFT sales and real estate is leading the charge. 45. How to Kickstart Your Career in Web3 Many of you have thought about starting a career in web3, whether it's transitioning from web2 or without any experience at all. 46. Understanding the Future of TradFi and DeFi with AllianceBlock AllianceBlock co-founder and CTO Matthijs de Vries talks about the platform's vision and web3 economy. 47. Meet Lisk Lisk is an open-source blockchain application platform that aims to improve Web3 accessibility for both users and developers. 48. Are Stablecoins Actually Stable? Unlike highly volatile popular cryptocurrencies, stablecoins are virtual assets that maintain their value since they are pegged to less volatile assets. 49. Elon Musk Is Proving the Need For Decentralization: Here's How A lot of the popular Web3 business models are trying their best not to rely on advertising from brands or the selling of data to stay solvent. 50. Will GameFi Make it from N00b to Boss Mode - Blockchain Gaming Part 1 The blockchain gaming industry is about to start a boss fight with Web2 gaming. What will it take to level up and enter the mass market? 51. Can SoulBouned Tokens Be the Bedrock for a Decentralized Society? SBTs are NFTs that can not be transferred after they are received and cane be used for persona, credit profile, credentials and similar use cases. 52. Quick Update On Luna 2.0 - LUNC, Goblin, GameInfinity & Ethereum Ropsten Testnet Amid plummeting prices and shaken investor confidence in cryptocurrencies in the crash, there have been developments and improvements to many systems. 53. An Overview of No-Code Tools for Web3 "I need a no-code platform to build my own web3 product!" Is that you? If so, discover the right tool for the job from creators of a no-code web3 platform. 54. Differences Between Non-Fungible Tokens and Security Tokens some NFTs may function as security tokens without the knowledge of the buyer, but how do you distinguish NFTs from security tokens 55. Terra Approaches Tesla in Terms of Bitcoin Reserves Soon Terra can have more Bitcoins than Tesla. Moreover, in long term, it can get more Bitcoins than Microstrategy. 56. 5 Things Web3 Brands Can Do to Build Trust Trust in Web3 is dangerously low. Is this the end of the movement, or can we do something to rebuild and come back stronger? 57. Policy Proposals for Crypto Protocols to Make Them Less Dystopic and More Inclusive The debates are intensifying about whether blockchain and cryptocurrencies and Web3—pick your favorite jargon—are salvific or demonic. 58. CBDCs and Soulbound Token Explained Will CBDCs replace cryptocurrency? Will Soulbound tokens -  as touted by Vitalik Buterin- help to overcome some of NFTs' challenges? Let's take a deep dive in! 59. Be Happy on Social Media Again! Bluesky 🙏🏻 vs Mastodon 👎🏻 60. Astar Network and Acala Partner to Launch DeFi Rising for Unlocking New Opportunities for Developers The "Astar x Acala DeFi Rising" initiative was just released by the two top parachains in order to provide developers with more options and incentives. 61. Web3 Projects to Look Out for In 2023 Exciting projects that are up and coming in 2023 that are bringing innovation to web3 in outstanding ways. Read on to see what people are hot eyeing this year! 62. The Future's Tokenized (and it's Bright!) NFTs (and crypto in general) have been battling some major headwinds recently, but when the storm's passed what awaits is a blue ocean of opportunity! 63. IPFS – The New Internet's Protocol IPFS can be seen as a new decentralized Internet infrastructure on which various applications can be built in a secure & resilient way. 64. Using ChatGPT as an Educational Chatbot in a Next.js Frontend: A Guide Let's try our hand at building just such a frontend integration — a chat helper that can use OpenAI to answer a potential student's questions… 65. Distributed Governance Score Framework: DAO Index The DAO Index assesses how a DAO is implementing a set of core organizing principles into their governance and ethical practices, thereby providing transparency 66. The Web3 Writing Contest by Coinsbee and HackerNoon HackerNoon is super excited to partner with Coinsbee to host the Web3 Writing Contest in the month of April, 2023. Here's your chance to win 1000 USDT by sharin 67. The Nuances of the Brave Ads Platform Five secrets you must know about Brave Ads before using it. 68. A Step-by-Step Guide to Authenticating Users in Your DApp with 'Sign in with Ethereum' Connecting Your Decentralized Application (Dapp) with a Backend: A Step-by-Step Guide. 69. There's No Avoiding The Metaverse, It is the Next Chapter in Human History Summarizing the metaverse at the start of 2022 and the various tech advancements that are paving the way forward. 70. Web3.0 vs Web2.0 vs Web1.0 Web3.0 is the next generation of the internet. What sets it apart from Web1.0 and Web 2.0? The difference is it's based on trust, control and privacy 71. Reviewing Qoobex 3D Classic Movies NFT Collection and Q Phone A 3D stereo NFT collection was recently launched on OpenSea by Qoobex, a leading mobile tech pioneer in 3D immersive stereo technologies. 72. Help Elon Musk Find Web3 and Make Money While You Do That Information is the key to discovery. This is your chance to shine. 73. Crypto and NFT Events Worth Visiting This Fall This fall, industry leaders, savvy investors and the world's top crypto visionaries come together in-person, online and the metaverse. Check out what's hot 🌶️ 74. This Self-Proclaimed Art Illiterate Person Builds Web3 Products for Coinbase Meet Noonies 2021Nominee Gagan Gehani 75. Polkadot is Leading the World's Largest Ethereum Hackathon for Web3 Polkadot is bringing seminars, presentations, and a $15,000 prize pool to ETHDenver from February 11th to February 20th, 2022, as part of the world's biggest ET 76. The Benefits of NFTs and Web3 for Musicians For decades, artists and musicians have gotten the short end of the stick, struggling against outdated gatekeeping models and unfair compensation. 77. Instant Gratification Layers Are the Future, Not Blockchains - BOG#003 Scaling blockchain by adding, not removing. 78. The Real Culprit Behind Web3's Usability Problem Blockchain technology currently limits developers in attempting to empower crypto users with better opportunities than the ones traditional financial ins 79. Winners Crowned as Everscale Hackathon Wraps up Everscale, one of Asia's premier blockchain networks, has concluded its online Elysium hackathon. 80. Itheum a Web3 Data Brokerage Platform After Raising $1.5 Million is Launching on Elrond Web3 Data Brokerage Platform is listing on Elrond's Maiar Platform - A new Web3 Metaverse Ecosystem. 81. Web3, Good Hygiene, and the Need for End to End Security Having a smart contract audit is a lot like washing your hands– do it only once, and be prepared for the consequences. 82. Who Really Owns Web3 The new buzzword "Web3" has recently jumped into the public's mind. 83. The Great Detour or How I Broke Into Web 3.0 For Good A personal tale of why I am in love with the idea of a decentralized culture, such as web3. 84. Dear Web3, You Don't Have A Community, You Have A Cult Minimum Viable Cult is the next big thing for Web3. Are you ready? 85. How I Transitioned From Web2 to Web3 Marketing in 6 Months The tech side of Web3 is one big differentiator from the previous businesses and industries I served in my old jobs - selling food, sofas and even e-banking. 86. On MoonDAO's Unending Ambition to Decentralize The Space Industry MoonDAO will stop at nothing to decentralize the space industry, or so it seems, and with a consortium of 1,000 crypto investors throwing 2,620 ETH behind it 87. Could Bitcoin Support Web 3.0? Muneeb Ali, founder of Blockstack PBC, an open-source blockchain project building software for a user owned internet, told Forbes contributor, Justin O'Connell: "In human civilization, whenever you have introduced property rights, the living standards for those people and societies have gone up, because, as soon as you introduce property rights, people start to self-organize. They try to work for themselves, all sorts of capital formation happens, markets develop, and so on and so forth." 88. NAGAX to Bring Web 3 based Social Trading to Crypto NAGAX, a web3 based social trading platform, has announced that it will be bringing web3-based social trading to traders. 89. How Nexera ID is Bringing Privacy and Security to DeFi AllianceBlock is helping to close the gap between decentralised finance and traditional finance by solving problems in both areas and bringing them closer. 90. Walmart Is Now Preparing To Take Part In the Metaverse Walmart, one of the largest retailers in the world, is getting ready to create their own NFT (Non-Fungible-Token) collection. 91. P2E Revenue Sharing Model: Powering Efficient NFT rentals in a Volatile Market The Play-2-Earn (P2E) gaming industry, which many consider a gateway into Web3.0, is booming. The industry has quite a budding system, which is now mainly … 92. 6 Best Web 3.0 Trends We Will See in 2023 The introduction of deep machine learning capabilities, artificial intelligence (AI), and decentralization are all part of the building blocks… 93. How Web3.0 Will Change the Way We Think of the Internet What is Web3.0? How it's different from the previous versions of the internet, and what can we do with it? 94. Ignite Tournaments raises $10 Million for Building Play-to-Earn Esports Tournament Infrastructure Ignite Tournaments has raised $10 million in funding from key investors to develop the world's first mobile play-to-earn ("P2E") esports tournament. 95. Why Web3 Projects Fail With Growth Marketing: 3 Fundamental Mistakes These 3 fundamental problems in the growth marketing of web3 projects create a huge gap between the crypto-savvy circle and the mass audience. Avoid them! 96. DeFiChain goes Live with 'Fort Canning Road' Hard Fork The Fort Canning Road hard fork signals the release of code modifications that will correct the premium pricing problem that has been plaguing dToken. 97. How to Use LinkedIn for Cybercrime How cybercriminals are currently using LinkedIn to hack lucrative Web 3 companies. 98. WTF is Web3? Web3 is just the continued evolution of the internet. It takes the ideals of Web1, the creative and social elements of Web2, and adds decentralization. 99. How to Break Into the Crypto and Web3 Sector as a Non-tech or Non-finance Student I learned early that no one cares about what you do, instead, they care about what you can do for them. 100. 5 IoT Blockchain Projects That You Should Look Out for in 2022 With so much buzz around web3 and the metaverse, it is creating a spotlight on the future of tech. Here are the top 5 IoT blockchain projects of 2022. 101. Chingari Brings 35 Million Active Users to Solana with the Launch of its In-App Wallet Chingari, a decentralised short video platform, is launching a mobile app on Google Play Store and Apple App Store. 102. Cimu Games to Bring its Million Selling Runestone Keeper Game to Web3 Cimu Games is using Ready Games' web3 game development tools to re-release its million-selling Runestone Keeper. 103. Concordium Blockchain valued at $4.45 Billion in its Last Private Sale is now Live Concordium is a public, layer-1, proof-of-stake blockchain with a unique ID layer at the protocol level to assist with regulatory compliance. 104. Explore Web3 News Coverage From the Web, Part 1: Tether, Yearn.Finance, C.R.E.A.M. The stable coin Tether swears up and down that it's fully backed by actual currency, but the New York Attorney General doesn't agree. 105. TONcoin Fund launches $250M Ecosystem Fund to support development on the Open Network The TONcoin Fund is the very first ecosystem fund dedicated specifically to assisting founders developing on The Open Network. 106. When the Hypetrain Dies, How Will We ACTUALLY Use Blockchain in 2023? I reached out to my clients and asked them to identify the most pressing challenges and opportunities that blockchain startups will face in 2023 107. Avatars and The Metaverse Here is what you need to know about avatars in the metaverse 108. Everything You Need to Know About Polkadot Polkadot is designed to be scalable, modular, and extensible, allowing it to support a wide range of use cases such as DeFi, gaming, IoT, and more. 109. Ethereum: Bigger than the Internet? I remember the first time I saw the World Wide Web. 110. The Future of NFTs in the World of Web 3.0 Web 3.0 and NFTs come together to create a new world that brings new opportunities because of their ability to help people connect over the internet. 111. The Blockchain Trilemma: Could Layer 0 Be the Solution for Mass Adoption As blockchain technology booms, blockchain solutions like Ethereum are running into trouble. 112. Barlow's Declaration of Independence of the Metaverse Governments of the Old Industrial World, you weary giants of flesh and steel, we are the inhabitants of the Metaverse, the new home of free minds. 113. Your Guide to the Web3 Social Graph: Value, Current Protocols, and Where it's Heading A social graph is a mapping of social relationships between individuals. It reflects the people and their interactions through various channels. 114. What Is It About Web 3.0 That's Causing Internet Famous People to Block Each Other? Why did a16z block Jack Dorsey? And what does it mean for the so called "Web 3.0" movement? 115. The Domain War is Here! Get Ready Crypto Enthusiasts The domain war is about to begin and it promises to be more intriguing than you think. 116. Mintverse is Bringing Project Verification to NFTs in order to Provide Investor Protection Mintverse with NFTSCAN is introducing project verification for all projects allowing them to sign the verification contract to provide authenticity. 117. Dynamic NFTs - What They Are and Their Prominent Features A brief description of Dynamic NFTs and why adopting them can move the blockchain industry forward thanks to their ability to reflect changes over time. 118. Commercial and Business Opportunities for Artists in Web3 Artistic autonomy has probably been a fraught issue since the dawn of time. 119. Changing the GameFi Game: An Interview with Don Norbury of Shrapnel An interview with Don Norbury, Head of Studio at Shrapnel. Don explains how GameFi is the future of online gaming and why Shrapnel stands out from the rest. 120. A Quick Intro to Testing DApps (decentralized applications) If you're a test engineer and you're keen to get involved in Web3, it can be hard to know where to start. Here's an introduction 121. A High Level Introduction to Web2.0 and Web3.0 122. How the Metaverse will Affect Meetings and Events Corporate events are one of the areas where the metaverse is predicted to have a particularly large influence. 123. How to Accelerate Your Web 3 Learning Curve After switching my career from the creator economy to Web 3 late last year, I struggled to get up to speed. Here are a few things I did to accelerate my growth. 124. What You Should Know About Investing in Digital Real Estate What is digital real estate, and should I invest in this digital asset? Where the market is going, and why it's worth getting in the game early! 125. TheOoL DAO: Web3 Darknet The Oracle of Liberty DAO or TheOoL.net is a super secure, censorship resistant and distributed information ecosystem. 126. On-chain Options Trading and SSOVs on Ethereum L2s: An Analysis Contrary to options trading where you exercise an option at its expiration data exercising your options trades with SSOVs is a little bit different 127. Eizper Chain Raises $2 Million in Funding to Build Solana based Action-ARPG Game Eizper Chain, a blockchain-based action-multiplayer ARPG, raised $2 million through a seed round and an exclusive NFT offering. 128. Anonymity and Privacy in Emerging Web3 Spaces Make the World go Round Considering previous legal theory & recent web3 events, it can be argued that the framework of privacy needs to be updated with an understanding of consent. 129. Why Security Tokens Thrive In The Developing World Security tokens may not be nearly as exciting as NFTs and other crypto investments but they're not to be ignored, especially in the developing world's youth. 130. How Phala Drives Innovation for Metaverse Games and NFT IDs The development of Web3 Metaverse game meets many limitations, with the support of fat contract in real-time compute-intensive talks, low latency can solve them 131. The Spatial Web is at Hand… What are Smart Technologies? Part 2 Undeniably, there are specific Smart Technologies that will be crucial to the architecture of this universal network of interconnected people, places & things, 132. Deglorifying CEOs Bright CEOs belong in the past. Web3 is talent-centric and doesn't need a "charismatic leader" to become successful. Well, are we right, or are we right? 133. From NFTs to Security Tokens: An Inevitable Evolution of the Digital Asset Market Security tokens can become as big as NFTs if we follow these steps. 134. 'Decentralization Fosters Group Cohesion': Interview with Devendra Singh Khati Decentralized internet interview with Devendra Singh Khati. 135. 3 Features I Would Pay For in a Decentralized Social Network The motivations for a decentralized social network have roots in the restrictions laid by contemporary platforms on what users and developers can do to build a 136. How to Become a Web3 Developer This article will cover how to jump into Web3 development right without getting lost in the overabundance of the information. 137. nsh: A More Secure and Convenient Remote Shell than SSH by Yilun Zhang, CTO of NKN.org 138. Understanding Idena – The Human-Centric Blockchain At the heart of Idena is the simple belief that everybody should have equal voting rights. There should be no skewing of votes based on mining ability or money 139. The Evolution of Online Carrier Pigeons — Breaking Down Messaging in Web3 The way we communicate is about to change — forever. 140. Upland and EOS Network Foundation Unite for Groundbreaking Metaverse Hackathon The 2023 Upland Hackathon aims to unite web2 and web3 developers in a quest to create inventive gaming experiences. 141. Crypto Telegram Detox: The Only 7 Telegram Channels You Need in 2023 Get rid of useless telegram channels that shill crypto scams and ads. Here you'll find the list of 7 best telegram channels for crypto and web3. 142. DeGameFi Conference in Tbilisi: Introducing a New Crypto Hub to the Web3 Community They say, once you come to Georgia, you find yourself reluctant to leave. This stunning country – particularly attractive with sunny weather, scenic mountains.. 143. How to Get Started on Celo with Infura RPC Endpoints Learn about the Celo layer-one blockchain network and how to start building on it using Infura RPC Endpoints. 144. Decentralized Media in the Web3 Era You will discover how Web 3 can improve the future for media users and media buyers within 3 minutes. 145. What Celebrity Patronage Means For Web3 and the Metaverse Celebrity involvement is one of the primary driving forces behind web3 adoption, and there are still early projects to get in on. 146. Why The Solana Hack Proves You Need a Hardware Wallet Slope and Phantom wallet users see their assets drained as a massive hack hits the Solana blockchain, something that hardware wallets are able to resist. 147. The Tornado Cash Ban and Chaos Agents The U.S Government announced recently that it would be placing a ban on the Ethereum coin mixing service Tornado Cash. 148. What Good is a Metaverse in Which You Do Not Truly Own Your Assets? If you can tokenize a deed of ownership, why not tokenize documentation like driver licenses, passports, insurance policies, memberships, etc? 149. Greed To Green: Inside The New Trend Of Regenerative Finance How can we go from an extractive to a regenerative economic system? ReFi is the web3 answer, using crypto and blockchain to tackle climate change. 150. NFT Advantages in Gaming for Publishers and Players NFT is an emerging technology with the potential of revolutionizing the gaming sector. It has already started changing how people used to earn from games. 151. Hackers Shine: Moonshot Commons Web3 Hackathon Concludes Successfully Moonshot Commons, a global Generation-Z Web3 builder community backed by 10+ top-tier investors, successfully concluded its winter hackathon. 152. Accommodating Data-Based Networks on the Blockchain The need to organize data is now, and we have to scale with it. 153. Understanding the Numbers on a Real Estate Token Investment Website for New Investors Investors have to understand the assets that tokens back including the risks and the expected return or benefits of buying and holding said tokens. 154. Browsers Are the Gatekeepers of The Decentralized Web The internet that most of the world sees is essentially identical. It's called DNS, and most people understand this system to be the "legitimate" internet. This system is run by ICANN, a non-profit charged with determining who has the right to launch a domain extension (like a .com). 155. What is Account Abstraction and Why is Everyone Talking About It? Answers to frequent Account Abstraction questions: what is an abstract account? Is it secure? What are examples of use? How do StarkNet and zkSync use it? 156. Solo Staking on Ethereum and Earning Rewards Using Infura After The Merge How to solo stake on Ethereum after The Merge, considerations and things to be aware of leading up to The Merge, and how to stay up to date. Read it all here. 157. DeData Studios: Helping Users Take Back Control of Their Data Gone are the days when big tech companies like Meta decide when and how to monetize your personal information. Or are they? 158. Protecting Smart Contracts on TON Blockchain from Cyberattacks Orbs, a leading Layer-3 blockchain solution, announces its TON Verifier. The open-source application lets users who write code for The Open Network (TON) chain 159. How to Code a Fantastic Batch Payment Function With Solidity: A Must Know Technique In this tutorial, you will learn a very crucial smart contract skill for disbursing money (Ethers) to multiple accounts with a click of a button. 160. What is Blockchain Escrow Service & How Does it Work? If you ever wondered what a blockchain escrow is and how it works this is the answer to your questions. Dive into the mystery of blockchain and smart contracts. 161. Ethereum's 'The Merge' Is Upon Us Following the success of the final test merge in mid-August, the Ethereum network would see the implementation of one of its most anticipated upgrades. 162. A New Paradigm: From "Play to Earn" to "Play to Build" Gaming Play to Build game mechanics create sustainable economies within metaverse worlds where players can play to earn NFTs. 163. How the Metaverse is Changing the Way We Interact with Brands The metaverse is fueling a new generation of immersive communities, brand collaborations, monetization structures, and virtual influencers for marketers. 164. Introducing the Uke Alpha - The First Wallet-less Blockchain Chat App That's Going to Break Web3 Walletless web3 messaging, now implemented for your messaging pleasure. 165. Dapper Dan, a Legendary Harlem-Based Fashion Innovator Debuts His First NFT Collection With GAP Gap announced the global launch of the next iteration of its foray into the metaverse. 166. How To Increase Web3 Mass Adoption In 2023 Here are 5 ways to increase web3 mass adoption. 167. dappKit:A Simpler Way to Start Your Web3 Project Start your own web3 app with just 3 lines of code. NFT, ERC-20 tokens, DeFi platforms, DAOs and more. 168. Love is in the Air A 2020 report from the Pew Research Center showed that despite all the advances in online technology, only 3/10 U.S. adults have ever used an online dating site 169. 2023 is the Perfect Time to Hire Web3 Talent In spite of the recent  layoffs, the crypto job market has shown great potential since the past few years. 170. The 4 Building Blocks Of NFT Value With a market cap of $43bn & a trading volume of $3.6bn as of last month, the NFT craze has hit an all–time high. But what really gives value to NFTs? 171. Unique Network Plans to Fractionalize Cryptopunk #3042 into 100,000 Pieces Unique Network purchases cryptopunk to showcase the value of multichain NFTs and fractionalization, with plans to distribute to tens of thousands for free. 172. Building Optimal Specialized DAO Archetypes: A New Investment DAO Model for Web3 Review of the current DAO landscape, and a proposal for a new DAO structuring framework 173. 'Web3 Mass Adoption is Changing the World for Good,' says Lakshmi Devan Lakshmi Devan, the Marketing Director of WOW Summit, shares her thoughts on the Web3 marketing trends in 2023. 174. How to Maintain a Prototyping Mindset When Building for the Semantic Web This talk covers the importance of keeping a prototyping mindset in all aspects of our web design with reference to the idea of the semantic web. 175. The Metaverse Big 3 Decentraland and Sandbox are two of the top metaverse projects available. I'm here to make the case that lesser-known Wilder World belongs at the top as well. 176. Web3, Data, and the Issue of Self-Sovereignty Whoever owns your data, owns your decisions. 177. BitsCrunch Raises $3.6 Million from Coinbase Ventures, Crypto.com Capital and Animoca Brands BitCrunch has raised $3.6 million in a private round of funding led by Animoca Brands, including Coinbase Ventures, Crypto.com Capital and Polygon Studios. 178. Orchestrating Identity in Web3.0 Identity needs a major re-think for Web 3.0. We need private and effective, dynamic authorization - but no, I am not talking about blockchain. 179. Why There is No Digital Future Without Blockchain Blockchain will transform the internet and the way we use it. From digital freedom to data protection; the reasons are becoming more important every day. 180. RichQUACK Launches Earthling Incubator Program for Eco-friendly Projects RICHQuack has announced the Earthling token as its first incubated project that aims to encourage users to pursue eco-friendly projects such as reforestation. 181. Why the Spatial Web Demands a New Protocol As technology evolves, the way in which we interact with it and utilize it demands more expansion and sophistication over time. 182. Here's Everything That Web2 Developers Need to Know About Web3 Web3, by definition, is a decentralized online ecosystem built on the blockchain intended to bring about a new generation of networked societies and commerce. 183. David Schwed of Halborn Explores the Culture and Mechanics of Web3 Security A conversation with David Schwed, the COO of Halborn on prevailing security concerns in and the future of Web3 security. 184. Trust Machines Brings on Dan Held to Expand Development of Web3 Applications on the Bitcoin Network Dan Held has joined Trust Machines, a blockchain technology enterprise that is creating the biggest ecosystem of Bitcoin apps, as an adviser. 185. Why DeFi Option Vaults Should Not Charge Fees DeFi Options vaults have become a billion-dollar opportunity. However, whether DeFi options vaults should charge fees to investors? 186. Bitcoin Creator is a Pakistani Native: Ivy McLemore, Author of Finding Satoshi Ivy McLemore is the author of The Real Story Behind Mysterious Bitcoin Creator Satoshi Nakamoto, a detailed account of his search for, and the probable discov.. 187. The Ultimate Guide to Create and Sell NFT Art The Ultimate Guide to Create and Sell an NFT Art: Blockchain, NFT, Bitcoin, Crypto and more. Discover your inner artist and learn how to create, market and sell 188. The Metaverse Rush ⁠— Why Projects Should Take Their Time To ensure long-term success, metaverse projects must avoid rushing the building process 189. 10 Reasons Why NFTs Will Be Hot in 2023 What was once touted as a lazy-man's trade has emerged to be the anchoring technology of Web 3.0. 190. Mounting Web3 Storage as a Folder on Your Desktop Learn in this post how to mount Web3 Decentralized Storage as a folder on your desktop. Drag and Drop onto Web3 in seconds using Filebase and Mountain Duck. 191. Mark Your Calendars! Time-Lapsing MMORPG 'Cradles' Begins Closed Beta in March Tired of copycat blockchain games that force you to pay to play? What about a web3 game that actually wants to focus on great gameplay? 192. How to Gather ERC-20 tokens in One Wallet on Polygon with Web3.js 1.7.0 Let's assume we have a lot of wallets on Polygon network that belong to us and we would like to gather all the tokens(say, WETH) to one of them…. 193. Uplifting women in the Metaverse. Interview with Tangpoko 194. Get Your Noonies Winner's Trophy — as an NFT WINNERS OF THE NOONIES - learn about what exactly an NFT is, and how to claim your very own one, on us! 195. How Blockchain Messaging SDKs Can Enable The Web3 Vision Platforms like Twilio have made it easy for developers to build complex applications over SMS, and tools like Paloma Protocol aim to do the same for Web3.0. 196. Frank Morgan on Writing, Hospitality, and Web3 Learn how tech writers can create viral content about web3, scrum, agile, hospitality tech, The Sandbox, FTX, NFT, and the metaverse on Hackernoon or anywhere! 197. AllianceBlock is Launching On-Chain Trustless Identity Verification Alliance Block's Trustless Identity Verification (TIDV) addresses the issue of trustless distribution of authenticated data. 198. A Blockchain Answer to Moxie's 'Impressions of Web3' While critics have argued that Web3 is currently undermined by too much centralization, at least one blockchain platform promises end-to-end decentralization. 199. How to Receive Crypto Donations: the Case of Ukraine Do You know how ONG use #crypto as a #donation, and what to check to control the balance sheet? 200. Cutting Out the Middleman: How the Blockchain is Disrupting the Way We Connect With Businesses Web3 products, platforms, and technologies offer unparalleled levels of transparency and security while allowing direct trade between individuals and companies. 201. Learning to Build an End-to-End NFT Project Using Truffle Suite Learn about the Truffle Suite and how they fit in the web3 dev lifecycle. Then we'll create an end-to-end NFT project and verify a successful launch. 202. Exploring the Alchemy NFT API It takes a lot of time and labor to go through each NFT smart contract to retrieve data. Different pre-built NFT APIs can be utilized to address this problem. 203. Anonymity 3.0: Do We Have a Chance with Web3? In the digital era, the volume of data generated online keeps on growing. Users leave their information on nearly every site. Will Web3 change this? 204. How to Richly Preprocess your IPFS NFT Images and Metadata The first step you'll take to building an NFT minting Dapp is to prepare the artwork. Without the artwork, you can't have your NFT project actualized. 205. Can Mass Adoption Be a Reality for Web3 Soon? A look at how mass adoption be a reality for web3 soon? 206. Pantos Aims to Fix Insecure and Clunky State of Web3 Apps with Multichain Token System Pantos has released the beta version of its multichain token system to the public. 207. Open Zeppelin's Smart Contract Security Puzzle: Ethernaut Level 1 Walkthrough This is an in-depth series of Blogs around OpenZeppelin's smart contract security puzzles. The aim of blogs is to provide a detailed explanation regarding various concepts of Solidity and EVM required to solve a Puzzle. It is highly recommended to attempt to solve these puzzles before reading further. 208. Metaverse Marketing - The Emerging Practice Metaverse marketing is the emerging practice that leverages gamification, virtual reality and augmented reality to create immersive and engaging experiences. 209. Use the Truffle Suite for Easy Web3 - and Earn your Proof of Contribution POAP This article will explore Truffle's suite of open source tools, what POAPs are, and teach you how to make your first contribution so you can prove that you're a 210. A Woman in Web3 and Proud Ukrainian: The Inspiring Story of Daria Volkova My name is Daria Volkova. First, I'm a woman in web3, a proud Ukrainian and HackerNoon contributor. I'm sharing my story to inspire women! 211. What Every Metaverse Economy Needs to Be Profitable If you are going to argue the fact that Metaverses will be the cornerstone of the Web3 rise, you clearly haven't been keeping up with what is going on in the industry. The biggest challenge for all the developers out there is figuring out how to create a Metaverse that will retain users and bring them profits, and that's precisely what we will discuss today.  212. The Future of Blockchain Technology is Multichain Interoperability Sota Watanabe is a founder of Astar Network, the Future of Smart Contracts for Multichain. 213. Understanding Metaverse: A Basic Explanation What is metaverse - a simple, basic explanation. How metaverse will impact the world? 214. The Metaverse is The Future of Human Interaction Upland is a virtual property strategy game with true web3 ownership that evolved into a platform. 215. Women in Web3: Defeating The Stigma and Pointing Out The Benefits Women are already prominent in Web3 and have been instrumental in its rise. But there are many stigmas and stereotype that need to be addressed. 216. Affyn is Bringing the First Metaverse City to Singapore Affyn has announced Singapore as its first city with  2,000 Freehold Land NFT plots in the debut metaverse city, with numerous additional cities. 217. Like, Share and Earn! The Future of Social Media in Web3 Will SoFi help to put the power back in the hands of Creators as more blockchains support social projects? 218. All You Need to Know About the Enterprise Blockchain Enterprise blockchain can help companies improve processes for efficient performance. Learn about enterprise blockchains, including top platforms to consider. 219. A Look into the World of Web3 Summit The Global Web3 Summit WOW finished its 3rd edition in Lisbon. The 3-day event is one of the top B2B and B2G in the world of Web3 tech and digital assets. 220. Where Can You Take a Free Skin Cancer Screening in the US? Did you wonder where can you find a free skin cancer screening in the USA? 221. Web3.0 Powered Privacy: Decentralization for More Control and Transparency A look at the importance of data privacy in today's digital age, where personal information is being collected, used, and shared at an unprecedented rate. 222. How to Build a Web 3.0 App Using React, Solidity, Ethers.js, Hardhat, and Metamask In this article, we will create a simple full-stack application using React, Hardhat, Solidity, Ethers.js, and Metamask that can be used as a boilerplate. 223. Towards a Divine Understanding of Web3: The Death of Corporate Commercialism Corporations as we know them are going extinct. But the world is losing nothing and gaining everything in the process. 224. MyETHMeta - Gravatar for Your Ethereum Account MyETHMeta is a completely decentralized metadata service for Ethereum. Your profile picture and profile data are assigned to your Ethereum address 225. Etherspot Multichain SDK: Enabling Agile Web3 Development How to onboard your users to the entire multichain world of EVM-compatible chains. Etherspot SDK helps Web3 dapps save cost, time and increase user adoption. 226. The Essential Web3 Tools and Technologies Developers Must Know Smart contracts, blockchains, crypto wallets, and more 227. What's Golem's role In The Antifragile Web 3.0? 228. Came for the Crypto Returns, Stayed for the Web3 Revolution Updates on crypto markets and a glimmer of hope for humanity amidst wars and floods. 229. To The Metaverse and Beyond [Infographic] In this infographic, we look at key events that led to the development of the metaverse as we know it today. 230. Analyzing Decentralized Ecological Credential Products Bridging the Web2 and Web3 Gap With the ongoing development of the Web3 industry, decentralized identity systems are becoming increasingly recognized and necessary. 231. Uncover the Dark Side of Smart Contracts There's no doubt smart contracts will be useful, but it's important to separate reality from hype. 232. NFT IP Rights and its Failed Promise Why NFT IP rights will fail and future collections will go CC0. 233. Why Digital Marketplaces Are Not to Be Trusted by Artists Why artists should not trust digital marketplaces 234. Reimagining Education in the Era of Web 3.0 A major distinguishing factor of Web 3.0 from other versions is that machines are programmed to think to a certain degree. 235. The Nakamoto Coefficient and How it Can Impact the Robustness of a Blockchain Just as the world was turning to the crisp fall of 2022, one of the largest functional blockchains went down. 236. Welcome Decentralization: The Status Quo Has Died We inherit our environment with conditions set beyond control.  Still, novel products and patterns emerge as new information flows. 237. paypal's UX for digital identity Startup Idea: An online identity platform that offers individuals and businesses low-cost services. 238. How to Load Unlimited Free Test Ethers to Metamask Wallet By using this technique, you can have a plentiful supply of ethers available for use in testing and development. You only need NodeJs, the Chrome extension for 239. 37xDubai Raises $5 Million from Morningstar Ventures to Build NFT Art Gallery for the Future 37x Dubai Raises $5 Million to Create NFT Art Gallery in Dubai. 240. Creating Web3 Apps with Real-Time Blockchain Data Here's how to stream real-time Ethereum blockchain data to Web3 apps with DataStax Astra Block - a queryable, enriched blockchain data service built on Astra DB 241. What You Need to Know About Bitcoin's Energy Usage Learn the truth about Bitcoin's energy consumption and understand why its environmental impact isn't as bad you think. 242. Understanding the State of Crypto with DappRadar DappRadar is now the World's Dapp Store, leading in all areas of dapp analytics and discovery. 243. Crypto Market Making: A Complete Introduction What is crypto market-making? How is it different from the traditional one? How do Crypto Market Makers make money? Let's dive in. 244. Could Capture-Resistance Liberate the Web As We Know It? The internet, by design, has enabled many forms of capture from data mining to market manipulation. So how do we build infrastructures which avoid capture? 245. Slither: An Essential in the Auditor's Toolkit We rely on Slither — a static analysis tool from Trail of Bits to maintain the quality of our audits. Considering the ease of use, it's a good idea to try it! 246. Interview: Crowdz Is Addressing Liquidity With a New Web3 Receivables Marketplace Crowdz is addressing liquidity with a new Web3 marketplace for receivables. 247. #Web3 Writing Contest: April 2022 Results Announced! Hey Hackers! Here is the results announcement of the #Web3 Writing Contest, April 2022, sponsored by Octopus Network. 248. Why Multichain Collaboration Is Critical To The Future Of Web3 Web3 is going to be built by a network of engineers working towards common goals using multichain collaboration to make it as interconnected as possible. 249. 4 Entrepreneurs are Betting Big on Polkadot: Meet Their Projects Touted by some as the "Ethereum Killer", Polkadot has over 250 projects building on it's ever-growing ecosystem 250. Creating a P2P, Messaging App on Web3 Using Substrate & Ionic - Introducing Uke - BOG#002 Creating a peer to peer messaging app and protocol. 251. Is Web 3 Really the Future of the Web or Just Another Buzzword? Is Web 3.0 really the future of the the internet and how is it different from the two previous generations of the internet? How did it change since the past? 252. You Can't Be a Good Web3 Designer Without Real Interest in Web3 My name is Andrii Bondar. I'm a product designer working on the zkSync project, a layer 2 solution for scaling the Ethereum blockchain. 253. 7 Concise Statements That Describe the Metaverse While it's not expected to be fully fleshed out anytime soon, let's take a look at what the Metaverse can be, based on things we already know. 254. How to Create Your NFT on Ethereum Blockchain Creating an NFT on Ethereum needs you to understand the difference between ERC-20 and ERC-721 tokens as well as the functions inherent to such tokens. 255. Blockchain as the Ultimate Truth Machine for GPT-based AI (ChatGPT) While this tech has existed for some years now, ChatGPT was able to obtain 1 mill users in 6 days. 256. What Will Happen to the Internet as We Enter Web3? The entire internet as we know it will change, and it all starts with some of the protocols we can already see. So, what kind of change can we expect with Web3? 257. A Deep Dive Into the Concept of Ethical Hacking A deep dive into the topic of ethical hacking and its place in the cybersecurity ecosystem. 258. Dating Apps Make a Compelling Case for Private Blockchain and Web3 Dating apps using private blockchains can quickly verify users' actual identities through blockchain, eliminating any misrepresentation or identity thefts. 259. How Blockchain Technology Is Being Used In Clearance & ICT Services The financial sector has shown an increasing interest in blockchain technology. The technology has already seen adoption by traditional finance firms. 260. BingX Introduces Spot Grid Copy Trading to Traders Execute Automatic Trading Strategies BingX combines the advantages of Grid trading, employing professional traders' strategies to profit from crypto asset volatility. 261. Building a Full Stack NFT Minting DApp Using Hardhat, Ethers.js, Next.js, and TailwindCSS Building a Full Stack NFT minting Dapp using Hardhat, ethers.js, Next.js, and TailwindCSS 262. Meet Clique: An Identity Oracle That Brings Web2 User Behaviors to Web3 The founders of Clique, an identity-oracle protocol connecting web2 and web3, are proud to announce its first alpha launch this winter. 263. Amazon's Entry Into the NFT Market: Implications and Challenges Amazon's announcement to launch an NFT marketplace has significant implications for Web3 and ecommerce. What are the challenges and opportunities? 264. Creating a Successful DevOps Strategy for Web3 Exploring the tools that bring DevOps methodologies and practices to web3 development. 265. Cutting Out the Middleman: Web3's Potential to Revolutionize the Web Cutting Out the Middleman: Web3's Potential to Revolutionize the Web 266. How to Automate Crypto Payments and Invoicing for Web3, DeFi, and NFT Projects Since launching in 2021, over 1,400 web3 companies now use Request Finance to automate their crypto payments, and invoicing workstreams. Here's how. 267. dApps for Business: A Guide To Understanding The Paradigm Shift Offered By Decentralized Apps Decentralised applications (dApps) have changed how users navigate the Web. Learn what dApps mean, how they work, and why businesses should them. 268. On The Metaverse with Anndy Lian The metaverse is a virtual digital world that exists alongside the real world. This is how I see it, what about yours? 269. From the Origins of the Internet to Decentralized Web 3.0 Read about the history and underlying Web1.0 and 2.0 technologies. Let the article provide you with a vision about the decentralized internet future of Web 3.0. 270. The ZK Cross-chain Message Protocol and How it Paves a New Way of Cross-chain Communication ZK technology offers a secure and cheap way for cross-chain communication and will change the cross-chain app user interaction. 271. The Fight for an Open Metaverse Enter the age of the Metaverse. Decentralised, trustless, community-owned & secure, the Metaverse is the solution to a better internet. What do you need to know 272. Let Web3 Flow: Democratizing Data Ownership to Curb Malpractice Web3 is the attempt to come full circle in how data is shared by democratizing ownership. 273. 'The Metaverse Is Not a Zero-Sum Game': Hrish Lotlikar, SuperWorld Co-founder & CEO Articulating the vision of a 3D immersive virtual world often involves breaking down the complex meaning of the metaverse.  274. Currency.com joins Global Digital Finance to advocate for best practises in Web3 Currency.com is a member of Global Digital Finance, a major industry association that promotes standards and best practices in the crypto asset. 275. Why is the Metaverse Important For Business Survival? Realizing the metaverse dream will transform the Internet into a massive, interoperable virtual realm. 276. How to Write & Compile Your Solidity Smart Contract Code in Remix: dApp Development Basics This blog post describes the Remix IDE, its key high-level features and how to write and debug your first Solidity smart contract. Read on to know more… 277. How the Web3 Stack Extends the Web to the Blockchain How web3 extends the web to the blockchain. 278. 8 Hacks to Creating a Winning Sales Deck for Your Micro-Business If you're like most micro-business owners, you wear a lot of hats. And when it comes to sales, that means creating a winning sales deck. But who has time for that? Where do you start? What should you include? 279. Web3 and the Meme Economy The memification of web3 is pretty inevitable, and meme coins and NFTs will always be important. Can these drive universal adoption? 280. Why the Spatial Web Demands a New Protocol: HSML If HTML is the narrator's companion, then Web 3.0's HSML (Hyperspace Modeling Language) is the narrator in living breathing form. 281. An Intro to Web3 and Why You Should Give a Damn With blockchain, Web3 users get more freedom, privacy and access to the same social services without fear of their data being used without their permission. 282. How to Collaborate With Other Startups for Success in Web3 Collaboration is key in Web3. Learn how to collaborate with other startups in the NFT, metaverse, cryptocurrency, and Web3 spaces. 283. P2E Public Relations Checklist for a Successful Campaign Play-to-earn (P2E) is currently one of the hottest niches in the cryptocurrency and blockchain industry. In the last two years, the emergence of P2E games such 284. From Ethereum To Flow – An Introduction To The Flow Blockchain Ethereum is not in a state to support a massively successful blockchain game, see how Flow blockchain and Cadence smart contract provide an optimized solution. 285. Simple Steps to Get a Web3 Developer Job The world of work is changing, and more and more businesses are looking for employees with web3 skills. Here is where you can find job openings online. 286. DeFi: The Key to Enabling Global Financial Inclusion On-chain credit can be the use case that brings the next billion web2 users into web3. 287. The Blockchain Infrastructure that Caters to Web3.0 Needs The Blockchain infrastructure that caters to Web3.0 needs 288. How Web3 Can Free the Future of Work for You A look at the promising future of work in the world of Web3 and its impact to the self sovereign worker 289. dWeb Goes Mainstream: 7 Websites that are Better on the Blockchain You can now update your settings in Chrome or Firefox to connect to blockchain domains. Check out these seven examples to use for your decentralized websites. 290. What are NFTs and Why Should I Care About Them Understanding NFTs, knowing what they are, what they are used for and how to buy or sell them 291. Weekly Web3 Tracker: Ralph Lauren Parnters With Fornite, Mexican Metaverse Mall, and More 🔭 Monitoring recognizable brands as they move into web3 292. Past–Present–Future Series: Q&A with Wisdomise CEO & Co–Founder Fardad Zand Exclusive CEO interviews on a personal journey and outlook on Artificial Intelligence, Web3 and entrepreneurship 293. Crypto-Streaming is the Web3 Way of Wage-Keeping and it is Better Than You Imagine Crypto streaming digital assets is hugely efficient and enables a new generation of decentralized finance options to flourish. 294. Weekly Web3 Brand Tracker: Sandbox Fashion Show, Playboy Avatars, and More 🐰 Playboy announces playable NFT avatars for the Sandbox metaverse. The NFTs are being released to honor the brand's 69th anniversary. 295. Utility Is the Driving Force of NFT & Metaverse Adoption in 2022 Despite the fast growth of non-fungible tokens (NFTs) over the last year, creators need to one step ahead of the market to succeed in 2022. 296. Web3 Walkthrough — Part 1 — Peeking into Another Reality learn web3 and blockchain - practically! 297. Multi-Chain Farming Game DeFi Land Launches Single-Sided Staking DeFi Land brings multi-chain gameFi farming to the gamers based on farming in a gaming and DeFi based environment. 298. Cash, Card, or Crypto? We've finally reached a point where the cryptocurrency market is more than just a niche interest. 299. Running With Rollups: Modular Layer-2 Blockchain Scaling Explained Modular Layer-2 blockchain scaling explained — Ethereum history, what's a rollup, modular blockchain, data availability, MPC, Mantle, 300. I Stopped Developing iOS Apps and Switched to Web App Development After 12 Years on The App Store After twelve years on the App Store, I've decided it's time to go all-in on the web and would like to share what that means and outline the tradeoffs involved. 301. Mysterious Axie Infinity Whale Holds 22 Billion Smooth Love Potion (SLP) A crypto journalist stumbles upon a stunning mystery: half of a massive gaming economy's in-game token is held in one mysterious whale wallet. A deep dive. 302. Secure Your Metamask Wallet By Following These 10 Steps So it's important to take extra precautions when it comes to securing your MetaMask wallet. Here are some tips on how to do just that. 303. Rare Invisible Friend NFT Sold For $1.3 Million USD In Charity Auction A rare Invisible Friend NFT (Non-Fungible Token) from the highly anticipated Invisible Friends project just sold at auction for 496.69 ETH ($1.3M USD) on the Op 304. The One Web 3.0 Guide to Rule 'em All But to better imagine web3, you must know that the world implemented Web 1.0 (The first generation of the Internet) earlier and currently uses Web 2.0. 305. The Value Proposition of an Ethermore Character Ethermore is a web3 RPG on Ethereum, we explore the value of being a player character. 306. Optim Finance is Bringing Single Asset Vaults and Staking to Ardana's dUSD Stablecoin on Cardano Ardana's on-chain asset-backed stablecoin is integrating with yield aggregation protocol to provide a DeFi suite to users on Cardano. 307. What is Oracle Extractable Value (OEV)? Oracle extractable value (OEV) refers to oracles making use of their position to capture value that would otherwise have gone to third parties. 308. A Technological Overview: How Metalswap Adds Value to the Community An overview of Metalswap's working processes and the manner in which it enriches the community. 309. The Untold Story Behind Paid Marketing in Web3 The Untold Story behind Paid Marketing in Web3, Read this to stop wasting money on advertisement that doesn't convert. 310. The Kingdom has raised $3.6 million to build a Metaverse focussed on Culture The Kingdom will be an open-world Metaverse centred on culture-led experiences. 311. The Evolution & Impact of Autonomous Cross-Chain DApps The next generation of dApps will be autonomous cross-chain applications. Find out why in this presentations from @oraclesummit. 312. Legends of Blockchain Gaming Come Together for the 1st Annual GAM3 Awards The GAM3 Awards seek to become the Grammys of web3 gaming, and have been created by a consortium of the industry's biggest companies and influencers. 313. 🎮 A Web3-Native Game Is Making Its Debut on Steam Superior, a third-person web3 game, is launching on Steam today. Its blockchain version is available on Gala Games. 314. 🎮 Sports Betting is Finally Entering Web3 BetDEX is the first licensed sports betting exchange built on the blockchain. 315. MEXC Global and Bybit Launch a $150 Million Fund to Support AI-based Applications on Fetch.ai MEXC Global and Bybit announce a web3 ecosystem fund of $150 million to support artificial intelligence-based smart contract infrastructure on Fetch.ai. 316. PFPs: Personalization and Identity in a Decentralized World The NFT PFP craze with its famous communities of fun-loving primates and felines has its conceptual roots in a refugee camp in the Netherlands. 317. Gamification Strategies for Driving User Engagement in Web3 Projects One way to help your web3 project grow and thrive is by incorporating game mechanics, which are the principles and rules that govern a game. 318. The Issue with Web3 Gaming In this article I will be going over the issues with Web3 games and how to change and fix the market as a whole. 319. How To Set Up A Metaverse For Long-Term Success Actionable tips to set up a metaverse company or project in the web3 blockchain space from Jonathan Cohen, Founder and CEO of MetaNept 320. Explore What it Means to Build Online Communities in the Age of Web3 Since the dawn of the internet, people have found groups they can connect and share similar interests. 321. Want to Buy NFTs!? Here Are 7 Reasons You Should! Why do I have to invest and buy some NFTs? Let's explore some objective reasons to get an NFT! 322. Why NFTs are Currently Useless (mostly) - the Future of Web3 and NFTs NFTs have surpassed the mere applications of projects like Cryptokitties or BoredApes - welcome to the future of utility enabled NFTs. 323. Blockchain Search Engines: Can Decentralization Defeat Google? Searching for information on the World Wide Web has become routine for billions of users. Meanwhile, search engines have become so firmly entrenched in our lives that they have gained unprecedented power over what we read, what information we consume, and what services we use. The algorithms that generate search results, which were originally designed for the user's convenience, have become a propaganda tool that wields power over the public's consciousness. Search engines serve an agenda aimed at informational control. Instead of providing impartial access to data, they have led to the polarization of society. 324. Web Development With Web3 — Is this the Real Digital Revolution? Every tech gets its updation then why not web it also gets its update, there may be a delay for web3 but the wait is worth it. 325. Crypto.com Funds University of Pennsylvania's Research Laboratory to Promote Research on Web3 Penn's new Crypto Research Laboratory Fund will help address real-world issues in enhanced privacy, reliability, and scalability of blockchains. 326. Web3 Needs Careful Implementation To Avoid the Mistakes of Web2 Web3 is exploding, but if we aren't careful, we could re-create the pitfalls of Web2 in our haste. 327. metaverse SWOT analysis This is my SWOT analysis for metaverse games (Minecraft, The Sandbox, and a hypothetical). 328. Ethereum Basics - And How It Differs From Other Blockchains Web3 sucks" - but the technology is still young and evolving. 329. Electricity and Changing Models, What the Ethereum Merge Means for You The Ethereum merge is done and we all now that it's lowered energy fees. But how much is the energy that's being saved really worth? Find you here. 330. Spit Handshakes in the Age of Digital Identity While meeting in person with every potential business partner is probably the best way to confirm their identity, it is Impractical in our globalized economy. 331. Raising $10 Million to Change the Game of Liquidity in Blockchain Fluid is a low latency liquidity aggregator that leverages AI models primarily based on quant to address unproductive fragmented liquidity in virtual asset 332. 10 DAOs You Need to Know About Right Now Top 10 DAO projects that create Web3 and new crypto industries! The most interesting DAO right now! 333. We Are Millions. Let There Be Billions. Join the Web3 Revolution I believe in Web3, decentralization, the right to privacy, and the truth. 334. Cake DeFi Launches New Corporate Venture Arm with $100 Million to Invest in Web 3 Ecosystem Decentralized Finance (DeFi) platform Cake DeFi has announced
Crowdz Frequently Asked Questions (FAQ)
When was Crowdz founded?

Crowdz was founded in 2014.

Where is Crowdz's headquarters?

Crowdz's headquarters is located at 51 East Campbell Avenue, Campbell.

What is Crowdz's latest funding round?

Crowdz's latest funding round is Incubator/Accelerator - II.

How much did Crowdz raise?

Crowdz raised a total of $24.77M.

Who are the investors of Crowdz?

Investors of Crowdz include Fuse Incubator, BOLD Capital Partners, Augment Ventures, Global Cleantech Capital, TFX Capital and 11 more.

Who are Crowdz's competitors?

Competitors of Crowdz include Tradeshift and 1 more.

What products does Crowdz offer?

Crowdz's products include Avalon Marketplace and 2 more.
Compare Crowdz to Competitors
Loading...