Search company, investor...
Last Raised
$6.1M
| 1 yr ago
Coros's Product Videos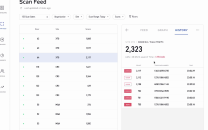 Coros Auto Scan Gate Intro Video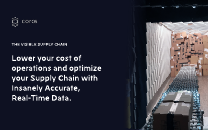 Coros Intro Deck
Compete with Coros?
Ensure that your company and products are accurately represented on our platform.
Coros's Products & Differentiators
Auto Scan Gate

IOT camera device including high res camera, onboard compute and connectivity. The device scans and reads package data from small parcels and reconciles actual shipments against planned shipments documented in the WMS.
Expert Collections containing Coros
Expert Collections are analyst-curated lists that highlight the companies you need to know in the most important technology spaces.
Coros is included in 3 Expert Collections, including Artificial Intelligence.
A
Artificial Intelligence
9,442 items
This collection includes startups selling AI SaaS, using AI algorithms to develop their core products, and those developing hardware to support AI workloads.
S
Supply Chain & Logistics Tech
3,691 items
Companies offering technology-driven solutions that serve the supply chain & logistics space (e.g. shipping, inventory mgmt, last mile, trucking).
D
Digital Health
8,838 items
Startups recreating how healthcare is delivered
Coros Patents
Coros has filed 2 patents.
The 3 most popular patent topics include:
Audio engineering
Display devices
Graphical user interface elements | Application Date | Grant Date | Title | Related Topics | Status |
| --- | --- | --- | --- | --- |
| | | | Sensors, Smartwatches, Graphical user interface elements, Graphical user interfaces, Display devices | |
| | |
| --- | --- |
| Application Date | |
| Grant Date | |
| Title | |
| Related Topics | Sensors, Smartwatches, Graphical user interface elements, Graphical user interfaces, Display devices |
| Status | |
Latest Coros News
Coros Apex 2 review
Dec 19, 2022
Coros Apex 2 review Coros brings big features to the middle member of its sports watch family Wareable is reader-powered. If you click through using links on the site, we may earn an affiliate commission. Learn more December 19, 2022 By Coros The Coros Apex 2 offers some healthy upgrades over the original Apex and still manages to boast the same solid sports tracking experience, delivering tons of metrics (particularly runners) to pore over. Some of the bigger features still need some refining, like mapping, music and the introduction of HRV readings via the ECG sensor, but this is something we expect the company to achieve through software updates over the coming year. All in, the Apex 2 is a good update and holds up well against its rivals. It's not quite the standout watch in the current Coros collection, but it's still worth considering. Hit Miss Mapping is relatively clunky Half-baked smart features The Coros Apex 2 is the latest middle member of the company's multisport family, offering an upgrade in features on the excellent Pace 2 while still bagging some smarts from the flagship Vertix 2 . We've also been anticipating this one for quite a while. The last Apex launched way back in 2018, and, as you would hope, that means there are plenty of upgrades available here. Catching up to other sports watches at this price range, the Apex 2 now finally brings support for features like offline maps, a music player and both ECG and blood oxygen readings. It's still not as feature-packed as the Coros Apex 2 Pro , but, with an asking price of $399 / £419, it becomes a great option to consider alongside the likes of the Garmin Forerunner 745 and the Polar Vantage V2. After knocking it out of the park with the Pace 2, then, how does the Apex 2 stack up? We've been testing it out over the last few weeks in order to find out. Design: A familiar look The original Apex landed with two case options, but, for the Apex 2, there's just one size (43mm). The look also appears heavily inspired by the Coros Pace 2. It's the same-look case and it even opts for a nylon or silicone band like the cheapest Coros watch. There are some differences here, though, with three physical buttons instead of the two on the Pace 2 and the original Apex. There's titanium instead of the more plastic-feeling polymer used on the Pace 2, too. It does match the first Apex with a Sapphire glass screen, but there's now a Grade 5 titanium bezel with added PVD coating to offer more protection. Left to right: Coros Apex 46mm, Apex 42mm, Apex 2 and Pace 2 It's a bit of a shame Coros didn't choose to give the Apex more of its own unique styling and better separate it from the other watches in its collection, but, mostly, there's not much to complain about here. On the display front, you're getting a 1.2-inch, 240 x 240 resolution, always-on Memory LCD, which again matches the size and resolution of the display included on the Pace 2. It offers similar performance in terms of visibility, and you do get the Night mode to make sure that the backlight stays on for late-night runs. Coros Apex 2 Pro (left) and Coros Apex 2 (right) You do get the addition of touchscreen support, as well, which can be enabled at all times or reserved for your time using the mapping features. That touchscreen functionality only extends to swiping to scroll through screens, however, meaning that you can't really tap on much outside of music controls. It emits a nice haptic vibration to let you know you're making contact with the display, but, as touchscreen functionality goes, there are much better options out there. Interestingly, the water resistance rating on the Apex 2 has also dropped from the 10ATM protection on the original to 5ATM. Granted, that should still be fine for most, but, if you liked the idea of that greater water protection, then things have changed on that front. Mapping: Navigation with some quirks There are a few big features that make it across to the Coros Apex 2 after first debuting on the Pace 2 and Vertix 2. Ultimately, the lack of storage on the original Apex cost it the chance to inherit most of those new features. One of the biggest is the addition of offline maps and the boost in navigation features. The original Apex supported breadcrumb navigation with features like back to start also included, but, with the Apex 2, you're now getting the ability to download global landscape maps and topographical regional maps. You can also use the touchscreen support to navigate around them. Coros debuted similar support on the Vertix 2, and the experience on the Apex 2 is very similar - and it still needs a little refining. The first part of the process is that you need to download these maps from the Coros website where you can quickly select a region or area to download maps of. With your watch connected to a computer, you need to drop those files precisely into the right folder and not accidentally overwrite the main mapping folder on the watch (as we did). Even with smaller sections of maps, copying takes a good while to do. We're talking 20 minutes, as opposed to a couple of minutes. Once everything is on, you can head into the map settings or map modes on the watch. You've got the option of landscape, topo, or hybrid maps, but this all depends on what you've downloaded to the watch. If you want to use hybrid maps, you need to have downloaded the same landscape and hybrid mapping data. When in use, you'll be able to use the watch crown to zoom in and out of maps, but also use the touchscreen to swipe across maps. While you can see differences in terrain and roads, the detail of the roads is lacking in landscape mapping. Things are better with the Topo maps, but swiping through maps is a bit sluggish to update. It's coupled with a navigation experience that doesn't really break any new ground on that front, either. What is great, however, is the way you can create and upload routes to the watch. It's a really simple process, whether you do it from existing workouts or using GPX files from routes you've created yourself. The navigation experience itself lacks turn-by-turn navigation, which is workable through a third-party app, but there's currently no native support for it. The Coros Apex 2 gets you a good mapping and navigation experience - and one that's more advanced than similarly priced watches. Much like our experiences on the Vertix 2, though, it needs some work to rival what Garmin offers. Tracking: A healthy GPS boost Unlike the Apex 2 Pro, the Apex 2 doesn't get the benefit of its more advanced dual-frequency GPS chipset. Instead, it gets the all-satellite, single-frequency setup, which is still an upgrade on the chipset used on the first Apex. Performance-wise, we've been putting it up against the Garmin Epix 2 and its top multi-band mode, and found the accuracy to be solid on the whole. It's not quite at the level of the Epix 2, but that's to be expected when it's using a more advanced chipset. It was never wildly off with distance tracking, and it didn't keep us waiting achingly long for a signal pick up. GPS compared: Coros Apex 2 (left) and Garmin Epix 2 (right) There's no shortage of metrics on offer for runners, with advanced metrics like stride length, running power, elevation and training effect insights all on board. Running power is a metric Coros has been pushing in the past and made a big deal about being able to measure it from the wrist. It's now starting to shift focus to Effort Pace, which is a bit of a take on the Grade Adjusted Pace metric that Garmin uses historical workout data to inform you on how you can perform in different terrain. In the future, it wants its Effort Pace metric to look at factors like humidity, temperature and altitude to make that metric more useful. Right now, it's about getting people familiar with the concept, and hoping it can be a somewhat useful insight into, well, actual effort. At the time of testing, Coros hadn't yet added the ability to personalize it through historical data, though. When it does, we expect it to help inform users of their running efficiency running when going up and down hills, for example, and hopefully become something that can be used to aid structured workouts. Outside of tracking runs, the experience of tracking other activities feels very familiar. We also tracked pool swims and general indoor workouts to assess the reliability of the onboard heart rate monitor. The pool swim tracking was solid, while the heart rate performance was good for steady-paced workouts and a bit more sketchy at high intensities. You can pair up an external heart rate monitor via Bluetooth, though it now lacks the ANT+ connectivity from the original Apex, which is a shame. Music and smart features: Out of step Much like Polar, Coros has probably realized it needs to make its multisport watches work better as smartwatches. So, on the Apex 2, you get all of the same smartwatch features that were included on the original Apex, as well as some that debuted on the Vertix 2. You now have useful find my phone and watch modes, and also have a built-in music player, giving you another reason to leave the house without finding a place for your phone. There's 8GB of storage on the watch, but that's also there to cover maps. It means you've only got a portion of that storage to play with, but it's still a fair amount of space - and more room than you'll get on something like the similarly priced Garmin Forerunner 745. To get that music onto the watch, you need to plug it into your computer and drag and drop MP3 files only. Like dragging over mapping files to the watch, even the smallest number of MP3 files seems to take an age to do. When they're on, though, using the music player is actually good in general. We paired two different pairs of Bluetooth headphones with minimal fuss, and then you are able to tap on the screen and swipe to play and pause, skip tracks and adjust the volume. It's easy to access those features during a workout, but you need to jump out of the main screen to use them. The lack of support for any music streaming services does hurt its inclusion. Coros says the Apex 2 already has the capacity to support offline playlists from music services and is working to have services on board in 2023. Coros is generally pretty good in the support of its watches, so it wouldn't be surprising if that support did arrive. Right now, though, you have to live without it. Outside of that music player, the smartwatch experience feels similar to what you'll get on the Pace 2. Notifications are there to be displayed and not acted on, there's support for step tracking and now sleep monitoring offers a breakdown of REM sleep. It's a better smartwatch than its predecessor, but it also still has some way to go to match what an Apple Watch - or even a Garmin - can offer. Health features: Making the grade Two sensors you won't find on the cheaper Pace 2 - but will on the Apex 2 - are an ECG sensor and an optical pulse oximeter. Like their inclusion on the Vertix 2, their uses are very much performance-based, as opposed to offering general health or wellness insights. The ECG sensor is used for Coros' HRV test, which aims to give you an insight into stress and your body's recovery from intense activity. It uses electrodes built into the watch crown, too, letting you take one-minute readings and then telling you how relaxed your body is and how it's recovering. Other watches look to these HRV measurements to do something similar, but they instead use optical sensors to do it. You can track that HRV index over time in the Coros companion app, and, ideally, you need to do it for at least three days to start getting useful insights. Garmin has offered something similar with its HRV Status, but, really, these readings are much more useful when thrown in with other metrics to form some guidance on your recovery. The onboard optical pulse oximeter sensor, meanwhile, is in place to be used primarily when you hit an elevation of more than 2,500 meters, helping you better understand how your body is handling the change in altitude. You can also take on-the-spot readings, too, but these don't appear to be stored anywhere. Basically, if you're going to be spending a lot of time hiking and heading up mountains, you'll find it useful. If not, it's likely a feature you'll leave untouched. Battery life: Gains and losses Battery life is an area where Coros has really made its mark over the last few years. Whether it's in day-to-day use, in standby mode or when putting the GPS tracking to good use, its watches have shown great stamina. On the Apex 2, it's no different, but there may be signs that the increase in features may be having some impact on those promised battery numbers. On the Apex 2, Coros says you should get 17 days of daily use, which is down from the 24-30 days promised on the original Apex and Apex Pro models . There are gains in the GPS battery life, with up to 45 hours (up from 35 hours) in standard full GPS mode and 30 hours in GPS mode. We'd say those numbers in general seem to ring true. In general, we saw a daily battery drop-off of around 10%. That's with some GPS use, notifications enabled and continuous heart rate monitoring, as well as some activity and sleep tracking. That roughly equates to closer to 10 days, but, if you switched some features off, that 17 days seems entirely possible. When it came to tracking using the Apex 2 with its all-systems mode, a 40-minute run saw the battery drop by 4%. For an 85-minute run, it was 8%. Dropping to the less power-hungry GPS mode makes a smaller dent, but, thankfully, those GPS numbers seem to add up. It's a watch that offers good battery numbers across the board, especially when you compare it to the similarly priced Garmin Forerunner 745  and Polar Vantage V2 for both daily use and exercise tracking. There is a bit of a battery drop in daily use compared to the original Apex, but it still will get you comfortably through a week of tracking. Michael Sawh has been covering the wearable tech industry since the very first Fitbit landed back in 2011. Previously the resident wearable tech expert at Trusted Reviews, he also marshaled the features section of T3.com. He also regularly contributed to T3 magazine when they needed someone to talk about fitness trackers, running watches, headphones, tablets, and phones. Michael writes for GQ, Wired, Coach Mag, Metro, MSN, BBC Focus, Stuff, TechRadar and has made several appearances on the BBC Travel Show to talk all things tech. Michael is a lover of all things sports and fitness-tech related, clocking up over 15 marathons and has put in serious hours in the pool all in the name of testing every fitness wearable going. Expect to see him with a minimum of two wearables at any given time. Related stories
Coros Frequently Asked Questions (FAQ)
When was Coros founded?

Coros was founded in 2019.

Where is Coros's headquarters?

Coros's headquarters is located at 3513 Edison Way, Menlo Park.

What is Coros's latest funding round?

Coros's latest funding round is Seed VC.

How much did Coros raise?

Coros raised a total of $6.1M.

Who are the investors of Coros?

Investors of Coros include Fontinalis Partners, Susa Ventures, Engage Venture, Dynamo VC, GreenHawk Capital and 5 more.

Who are Coros's competitors?

Competitors of Coros include Zebra Technologies and 2 more.

What products does Coros offer?

Coros's products include Auto Scan Gate.
Compare Coros to Competitors
Discover the right solution for your team
The CB Insights tech market intelligence platform analyzes millions of data points on vendors, products, partnerships, and patents to help your team find their next technology solution.
Request a demo