Search company, investor...
Last Raised
$4.66M
| 1 yr ago
About Bimcrone
Bimcrone enables real-time monitoring and reporting of all processes from the planning stage to the operation stage of construction. It produces better projects with the subcontractor tracking system. It offers building information modeling (BIM) to construction industries in Turkey. The company was founded in 2019 and is based in Ankara Turkey.
Bimcrone's Product Videos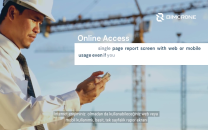 BIMCRONE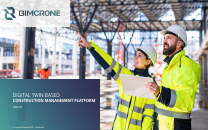 BIMCRONE-Brochure
Compete with Bimcrone?
Ensure that your company and products are accurately represented on our platform.
Latest Bimcrone News
We Work with Top Tech Startups Join Plug and Play Today - Plug and Play Tech Center
Mar 27, 2023
Company Description Vertus Energy is accelerating the world's transition to green energy. Its BRIO™ technology turbocharges the production of green fuel from waste and generates a more powerful biofuel, producing 60% more energy from the same amount of waste while also processing three times the amount of waste than any other system on the market.Vertus Energy has two main technologies:BRIO: A small but powerful unit that lives inside the anaerobic digester. BRIO allows AD plants to process three times more waste in the same sized tank while delivering biogas with 60% more energy potential than ever before.BODA, is carbon sequestration and conversion technology. BODA can either be used to "upgrade" the biogas from AD into Bio-methane or it can capture raw CO₂ and convert it into Renewable Natural Gas. BODA is a unit that "eats" CO₂ and H₂ to produce Renewable Natural Gas. Wildfire Energy Company Description EnerVenue provides metal-hydrogen batteries for large-scale renewable and storage applications. EnerVenue's technology:- Durable: Operate in -40 to +60C ambient temperature with a 30+ year lifespan and 30K+ full cycles without degradation or usage restrictions.- Safe: No fire or thermal runaway risk, or toxic materials and easy to recycle.- Flexible: Charge/Discharge range >5C to C/10+. Future proof with a scalable and stackable form factor for C&I and Grid-scale.- Maintenance-free: No moving parts and no O&M required.- Affordable: Low-cost materials enable CAPEX that beats Li-Ion learning curves and zero O&M.- Proven: Over 200 million cell-hours in orbital spacecraft & more than 100,000 charge and discharge cycles. Orbio Company Description 1s1 Energy is a Portugal and US-based company developing key technology that improves the economics of water electrolysis to eliminate the 300% to 400% "green premium" that hampers the adoption of green hydrogen. A core element of the technology is a novel proton exchange membrane (PEM) that provides superior performance and durability at a fraction of the cost, enabling a Levelized Cost of Hydrogen production (LCOH) below $1.5/kg.1s1 Energy will be producing PEMs, water electrolysis stacks, and 1 MW water electrolysis modules. The 1 MW modules will be integrated into 2-10 MW distributed operation or combined to realize centralized plants with a capacity exceeding 100 MW.1s1 scale-up plan includes working with large plant integrators that use third-party electrolysis stacks and modules to implement hydrogen fueling stations and large plants by first engaging in testing collaborations to develop these products to meet their specifications. Geofinancial A… Company Description Geofinancial Analytics is a climate tech startup at the forefront of a science-driven revolution in radical transparency using satellite remote sensing.We have a passion for rapidly reducing greenhouse gas emissions – especially methane, a powerful heat trapper when airborne. The UN now says that methane emissions must be cut by almost half during the next decade to avoid the worst effects of climate change. Geofinancial's technology addresses the first crucial step in solving this problem – attributing emissions to the parties responsible.Leveraging an advanced satellite-powered remote sensing platform, Geofinancial's MethaneScan® subscription data product informs investment professionals, insurers and energy producers with transparent, objective facts on sustainability leaders and laggards. This helps them innovate and avoid ESG risks.Worldwide distribution via Bloomberg (Summer 2021). SunGreenH2 Company Description SunGreenH2 is transforming green hydrogen production by building the world's highest performance electrolyzers using their platform technology to incorporate proprietary advanced nanostructured materials into electrolyzer components. Electrolyzers made with their materials increase production 2x and decrease energy consumption 10% using 30x lower amount of expensive platinum group metals.‍Their novel, ground-breaking technology is a result of over 10 years of cutting-edge research and innovation in electrochemistry and nanotechnology for renewable energy generation. They have a vision for decarbonising the planet with zero carbon, low cost, renewable H2.They use only sustainable, earth abundant materials and their fabrication method is compatible with existing industrial processes allowing the technology to scale from KW-MW-GW scale systems. They have successfully demonstrated a working prototype of their electrolysis cell utilizing their proprietary components. Their aim is to seek strategic partners to commercialize their electrolyzer components and mass-deploy them across all types of electrolyzers.In future their platform technology can be used to make other green transition materials for fuel cells, batteries, hydrogen compression, storage and solar-hydrogen panels. Kanin Energy Company Description Buildings produce over 20% of CO2 emissions in the US, and utilities still burn fossil fuels. Harvest Thermal provides disruptive heating, hot water and cooling for homes, uniquely delivering emissions reductions of 90%, while lowering bills and supporting the penetration of renewables on the grid.Harvest's proprietary controller manages a high efficiency heat pump and a hot water tank. With built-in thermal storage by default, it decouples the time of purchase of electricity from the time the energy is consumed, minimizing costs and emissions.Harvest's systems have been endorsed by professionals in the energy sector, with a total of $1.45M from the California Energy Commission, National Science Foundation, and local utility PCE. Policies supporting building electrification are growing, with cities, utilities and states taking strong action to reduce emissions from homes. Harvest's unique capability positions it to capture this market, saving money and slashing emissions. Utility Global Company Description The world should be powered by low-carbon, low-cost energy solutions. That's not what we see around us today. Utility Global is changing that. Utility's hydrogen production systems are based upon our proprietary high-temperature electrolysis processes that convert water into high-purity hydrogen. Our cutting-edge techniques are centered around high-efficiency, environmental-sustainability, and low-cost. High-temperature electrolysis leverages heat & electrochemistry to increase efficiency beyond that of traditional low-temperature electrolysis and conventional steam methane reforming. Our small, modular units are designed to fit perfectly on any customer's site. With hydrogen-as-a-service customers can realize immediate savings for all of their hydrogen needs.Utility was founded in an innovation hub, Hall Labs, renowned in the fields of energy technology, material science, clean-tech, and manufacturing. Hall Labs is a modern-day Edison lab with 70 years of track record of developing and deploying new technologies and innovations with $700 Million in exits. ServicesApp Company Description ServicesApp is a facilities management prop-tech company, empowering space with a SaaS modular platform, giving customers full control over their facilities in just one place, serving the largest asset class in the world.The platform's modules include asset management, operational services and community engagement. ServicesApp reduces costs and inefficiencies for customers through optimizing facility operations, all while delivering a smooth user experience.Some of its major clients include Microsoft, Kimberly Clark, Pfizer & UBSThe app is available for iPhones, iPads, Windows 8 devices, Android devices and desktops.ServicesApp was founded by Boaz Keidar and Michal Keidar in 2010 and its operations are based in Tel Aviv, Israel. Super Company Description RELSTAY is the first Italian short term rentals chain and is characterised by 3 key elements:- technology: i) to improve the guest experience, ii) to make operational and management processes more efficient;- positive impact: we do not want to have only a 0 impact on the environment. We want to have a positive impact at 360 °;- superior guest experience: higher quality / price ratio.We are delivering a seamless customer experience building streamlined and efficient operations. Starting from the online reservation, the RESTAY guests will be able to manage the entire experience from their smartphone: self check-in, smart room and code assignment, Guest Portal to manage the stay, 24/7 real time support, and the smart platform to optimise the cleaning service are some of the elements digitalising the processes.Our focus on the customer experience is our real competitive advantage. Thanks to the RELSTAY brand, we are bringing reliability and consistency to vacation rentals offering what the travellers are really looking for. Azure Printed … Company Description The company focuses on digitalization in the AEC Industry.The industry has great potential to impact world sustainability and is supporting huge projects despite the very low levels of digitization. Bimcrone has the vision of changing the world for the construction industry. They want to help the industry to better, make more effective and profitable the projecting.Their digital twin platform BIMCRONE creates a digital twin of buildings and increases resource utilization by digitalization, monitoring, and reporting project data from planning, construction, facility management to demolition. BIMCRONE helps reduce expenses, increases profits, proficiency, and efficiency, preventing delays. And makes the project traceable from other parties such as banks, insurance companies, suppliers, public institutions, creating smart cities from bottom to top. BIMCRONE is a smart city application designed to create full digital cities. BIMCRONE give an opportunity to make simulation and projection on buildings and also cities. IngeniousIO Company Description The concrete industry is one of the largest producers of carbon dioxide. Considering all stages of production, concrete is estimated to be responsible for around 8% of the world's CO2 emissions.Carbon Limit's nature based technology quantifiably reduces the carbon footprint of the concrete manufacturing process and transforms the concrete into a permanent to help decarbonize the cement and concrete industries. The product is a carbon negative cement that is a simple drop in solution that doesn't require any new equipment, processing, or CAPEX from the customer. The technology allows any cement and concrete company to offer a lower carbon footprint concrete product. TechnoCarbon Company Description ARKLOGIC™ software generates optimized building designs instantly, allowing architects to make better and faster decisions. From concept to construction, design the most profitable configurations, optimizing for density and profitability.ARKLOGIC™ brain analyzes and learns metadata of architectural designs and creates infinite variations that account for US local regulations and ordinances.Built by a dedicated team of AI scientists, architects, and software developers, Ark's solution is 100 times faster than the current design process and cuts design costs by up to 90%. Ark's software generates infinite variations that optimizes the design, while taking local regulations and ordinances into account. Carbon Reform Company Description Carbon Reform is a Delaware-based company focused on modular carbon capture for indoor air. Ventilation is an enormous financial burden on commercial building owners and operators, especially as organizations like the CDC encourage buildings to be over-ventilated to maintain good indoor air quality.State of the art variable air ventilation systems track building occupancy, correlating with CO2 and pathogen buildup, and increase ventilation during the peak hours of the day when electricity prices are highest.At Carbon Reform, we have created a smart appliance which will capture CO2, with drop-in filters for other harmful pollutants like VOCs, human bioeffluents, and viruses, and allow building owners to decrease their ventilation rates and save energy. The device captures and sequesters the CO2, allowing our customers to take advantage of carbon credits and work towards their sustainability goals. Asynos Company Description "Google Street View" for construction projects and facilities.HoloBuilder, Inc. is a San Francisco-based construction technology company that designs, develops, and sells enterprise SaaS software. HoloBuilder offers reality capturing solutions for progress documentation and construction project management. Making use of 360 imagery, computer vision, and AI, HoloBuilder is the fastest and most insightful solution to document construction projects. HoloBuilder's customers include 40% of the Top 100 General Contractors in the United States. Its investors include Brick and Mortar Ventures and Tandem Capital.HoloBuilder is the fastest and most advanced reality capturing solution. Its solution is made up of a combination of applications: Mobile, Web Browser, Desktop. Together they serve the purpose of capturing sites and facilities in a streamlined process and making the information securely accessible to stakeholders. Envio Systems Company Description Envio Systems was started with the goal to positively impact the world via automated solutions and focused on creating a suite based on compatibility, scalability, affordability, and intelligence.The result was the world's most advanced web-based building management system to affordably enable exponentially smarter buildings in real-time. This breakthrough IoT solution is for any existing commercial building regardless of its size, age, and infrastructure. Ease of installation, ability to upgrade in stages and universal compatibility of the Envio solution make it truly an end-to-end solution for building monitoring and control.Founded in Berlin, Germany, Envio's team is a unique group of engineers, data scientists, product managers, and more from around the world. For more information, please visit www.enviosystems.com.We have implemented our solution across 14 countries in offices, retail spaces, banks, multi-use commercial, and even chicken farms. CashOnLedger Company Description Our world is becoming increasingly connected - by 2025, 41.6 billion IoT devices will generate 79.4 zettabytes of data. Data, that is currently disconnected from financial services and remains unused. CashOnLedger is the technological bridge between banking and industry, and enables the realization and scaling of new, seamless digital business models such as Pay-per-Use and Asset-as-a-Service.With CashOnLedger's payment engine, companies are finally able to monetize their data streams. Whether it's telematics data from vehicles or usage data from milling & drilling machines, connected to us, the data is processed and fed into a billing logic that can be as complex as needed. But our solution does not only trigger invoices in leading ERP formats and automatic payments, at the same time we track each transaction as well to analyze the profitability of machines, vehicles or other devices. Hence industrial products such as machines or commercial verhicles are transformed into financial assets and become investable. Timeseer.AI Company Description They were a team of industrial engineers, designing warehouse layouts for customers. They had to explain to clients the details of the warehouse layout frequently. Aside from the CAD software, they tried this other commercial tool to produce 3D warehouse layouts as well. The licensing fee was pricey and the learning curve was steep.They were then introduced to SketchUp and their initial project using this software brought an "awe-moment" to the clients. They were delighted to see the new proposed changes to the current warehouse in three dimensional pictures.Modeling the entire warehouse takes time, and the components from previous projects are required to be modified to be reused. In order to speed up the entire process, they have started to design various dynamic components.The creation of these dynamic components allows us to complete a warehouse modeling in 3D within the shortest possible time. The idea is simple. They modify the components by changing the parameters and then place these components to the required locations within the warehouse. Natifi Company Description According to a McKinsey Report, manufacturing workers spend an average of 800 hours per year entering data into forms, spreadsheets and software systems: approximately 40% of their overall time. For this reason, Screevo offers a voice assistant capable of guiding users through industrial processes and doing the data entry tasks on their behalf. Thanks to a pure voice interaction, workers can focus of what matter the most: create value with their hands.Screevo delivers on its promise through algorithms of natural language understanding (NLP) and robotic process automation (RPA). The RPA engine allows the voice assistant to control any software system seamlessly: the initial setup takes only a few weeks and no integration with in-house systems is required. The customer shall only record its screen during standard operations: Screevo team prepares a tailored process and allows the customer to download Screevo app on PC and smartphone, wear the headphones and let the voice assistant take care of the rest. Groundup.ai Company Description Groundup.ai helps industrial companies prevent unplanned downtime and unnecessary wastages. Their core solutions lie in Condition Based Monitoring and Predictive Maintenance for a wide range of industries including manufacturing, maritime and construction. They achieve this by deploying our 'proprietary IoT sound sensors and AI platform', thereby helping clients to save substantial maintenance expenses without the need for a huge learning curve nor high-risk deployments on ground.Their proprietary high-performance IoT sound sensor is compact and built to withstand harsh industrial environments, allowing for flexible deployments across a wide range of industries, operational sites and machines. They then leverage on their unique 3-dimensional approach to analyse the sound data collected and do Condition Based Monitoring for a wide range of machinery, as well as to pick out sound anomalies for Predictive Maintenance, where accurately identify potential machine failures and downtime.Their solutions are 5X faster with the help of Meta Asset Capsule™, their existing library of data resources to catapult the speed of deployment so that clients can see a faster ROI.At heart, they see themselves as a catalyst to help industrial companies transform into 'Industry 4.0' and beyond. Tractonomy Company Description Tractonomy builds compact autonomous towing robots that take the hassle out of industrial cart handling in logistics. Their towing robots offer hassle-free cart pick-up and drop-offs at the performance expected in real-world warehousing applications. They want you to reuse your existing carts without additional investments to start profiting from robotic towing immediately.Like all machines, robots need regular checks to function optimally. Expecting your staff to do this on a regular basis is impractical so they offer to do it for you. Their Maintenance-as-a-service (MaaS) platform automates diagnostics and troubleshooting to scale with your workloads. For example, they could monitor your robot fleets every minute during the holiday season and every other day during the off-season. NODE Robotics Company Description There is a huge need in industry to avoid physical labour presence in workspace.Normally for three reasons:(1) dangerous environments with risk of injury;(2) cost of operation, such as shutting down the facility for maintanence and(3) tedious and inefficient workflow, because of long travel, and preparations.Extend Robotics oversees those are the key driving force for robotic industries. Actually, the global service robot market is growing exponentially, not only In Unit sales but also in many new application areas such as inspection and maintenance.They are building a immersive interface for robot using virtual reality. Everyone can intuitively control a robot remotely. It works as the physical avatar of the user to perform manipulation tasks at human-like dexterity. So the operator who were doing the job originally can easily teleoperate the robot to finish the same job reliably and flexibly but without physical present in workspace. Grayscale AI Company Description Grayscale AI is a B2B SaaS platform which improves safety and operational efficiency using neuromorphic vision and computing. Key points:- Participating in the Techstars Industries of the Future Accelerator in Knoxville, TN.- Winner of mobility UK gov grant of £100k from Zenzic. First to test neuromorphic vision in the UK in real-world automotive scenarios.- Graduated 5PRING 5G accelerator backed by Wayra UK. Demoing solution to construction giants in the UK/Spain, meeting 4+.- Secured key partnerships with Intel and NVIDIA, with access to soon-to-be commercialised R&D hardware.- High interest from automotive, defence, aerospace players, most at meeting 3+.- Market: neuromorphic computing, growing at a CAGR of 89%The core tech is neuromorphic computing. Simply put, that is computers that mimic the functionality of the human brain. This allows them to collect and monitor data in real-time, at microsecond resolution, at an up to 10,000x more energy efficiency than existing solutions.Their vision for the future is zero-accident and efficient mobility, delivered through automation, while minimising costs and environmental impact.Grayscale AI is at the intersection of computer vision, neural computation and robotics. ElectroKnox Company Description ElectroKnox's Intelligent Vehicle Platform helps car makers to overcome network communications challenges in today's highly complex vehicle networks that could include 100+ ECUs using different protocols.EK's hardware- and vehicle E/E architecture- agnostic SW Stack seamlessly bridges network communications across different vehicle domains and communications protocols. Car makers using EK's SW Stack have much better control over their vehicles' SW architecture and are able to take advantage of new, centralized vehicle architecture as Tesla has.EK SW also allows vehicle apps to be deployed in a safe, secure, and stand-alone manner, simplifying development of vehicle applications such as smart diagnostics, whole vehicle OTA, etc, thus clearing the path to software-defined vehicles. Vehicle feature development and update become much less complex when more vehicle functionalities are software defined and the number of hardware ECUs is reduced.EK's powerful, vehicle architecture agnostic HW offers a high-performance compute solution that serves well as central / zonal gateways or domain controller, replacing multiple HW ECUs to give car OEMs the ability to better adapt to changing vehicle network topology, new technology, & fit the future need of software-defined vehicles. Hyperspec AI Company Description Only 3% of US roadways are covered by the high-definition master maps that today's self-driving cars require to navigate. Without a hard tether to these maps, or beyond their bounds, autonomous vehicles simply cannot operate. Worse, the coverage of these maps is expanding at a rate of only 2% every 5 years.At Hyperspec AI we are expanding navigable roadways for autonomous vehicles to 95%, today, by equipping each car with our onboard vision hardware that localizes and navigates with true autonomy. Our high-frequency periodic calibration corrects for drift using satellite imagery to achieve continuous precise real-time positioning at a fraction of the cost. WingDriver Company Description Starting by targeting mobility, WingDriver aims to significantly reduce the number of road accidents caused by driver mistakes, by building an Aftermarket AI tech for driver and vehicle monitoring, designed specifically for smartphones.WingDriver is the only company applying AI to a combination of facial analysis, vehicle inertial data, and the vehicle surroundings to accurately identify dangerous situations, before the driver causes an accident.The WingDriver app uses smartphone sensors and Virginia Tech Transportation Institute (VTTI) research results, as the foundation for all the interoperability between sensors and all the decision making processes. Additionally to the app we will launch the complementary: - Cloud data: Enabling for a better risk assessment and consequently improved insurance products; - Fleet manager dashboard: Enabling professional fleets to better manage their assets and drivers; - WingDriver SDK: To enable any mobile application company to include these safety features in their products. - White label apps: Our iOS and Android apps are developed in a way that enables a quick change on the visuals to fit our client needs. Facilitating proof of concept activities.New Vehicle Mandates Coming in 2022, from Europe, USA and China. AUTOCRYPT Company Description Cybersecurity is becoming a requirement for ensuring the safety of today's mobility.Autocrypt provides comprehensive, end-to-end security for transportation technologies, including:- In-Vehicle Security : autonomous and connected vehicles cybersecurity including consulting, testing, security solutions, intrusion detection and protection system (IDS and IDPS), vehicle security operations center (vSOC)- Vehicle-To-Everything (V2X): Smart cities and connected cars security based on Public Key Infrastructure, Certificates and Encryption- Vehicle-To-Grid (V2G) Security: EV Charging security based on Plug & Charge (ISO 15118) and Open Charge Point Protocol (OCPP)- Digital Key: vehicle smart key installed on your smartphone- Fleet Management System (FMS) for Shared Mobility: efficient and secured fleet management though data analysis and customized development dRISK Company Description dRISK is an autonomous vehicle company that provides smoother and safer AV solutions for the vehicle industry. The company focused on reducing transportation risk and helping customers create safe and effective autonomous technologies.With dRISK, AV developers can now rigorously test and improve their systems on the full space of edge cases, via:• A comprehensive taxonomy of edge cases derived from a huge variety of edge-case-specific data sources,• A patented technology delivering optimal, semi random and non overlapping test sets guaranteed to traverse the training space while minimizing overtraining, i.e. uniformly improve on all edge cases while preserving performance on center cases, and• A sensor-realistic, reality-matched simulation environment for massively parallel, real-time HIL testing as well as perception re-training.dRISK is now offering these capabilities to AV developers in the form of an edge case API and associated simulation product suite which can test a fully sensorized autonomous vehicle in simulation. WHYGRENE Company Description WHYGRENE's Energy Exchange is a SaaS application that accelerates the sustainable energy transition by helping solve renewable energy's greatest problem, which is the power supply & demand imbalance.Our solution is a Blockchain-based TDERMS that automatically buys & sells energy with utilities & their DER customers to balance the grid.While addressing this problem, WHYGRENE adds value to both utilities & DER owners.First, we save utilities money by aggregating DERs as Virtual Power plants (VPPs) for grid services instead of building expensive fossil fuel plants.Second, we increase the ROI for DER owners by compensating them for providing these services.Our hybrid cloud & blockchain application is more secure, decentralized, efficient & affordable, compared to existing software which is centralized & unsecure, or other blockchains that are inefficient & costly.We have over 75 years experience with software, business & utilities when enabling us to find the right product market fit.Our app is the missing piece of software that utilities & DER owners need to monitor & manage the production, storage, consumption & transfers of energy & Renewable Energy Credits (REC).WHYGRENE's goal is to help utilities Decarbonize, Digitize & Decentralize the grid. Talyn Air Company Description A Sweden based software development company focusing on developing software and algorithms for sensors that can be used for multiple cases - focusing on the automotive sector, personal safety, public spaces and logistics. This solution is very flexible and provides scalability across business areas.Automotive: Radar technology that can detect heart rates, respiration and other parameters that are affecting the drivers during the ride. This health data is sent in realtime to dispatchers and emergency personnel if a road traffic accident occurs. By providing dispatchers with this data as soon as an accident occurs they have the ability to prioritize rescue efforts, thus saving both lives and expenses.Personal safety and public spaces: by detecting health parameters in public spaces the company can both know if a space is occupied and if the person is in need of help. This is practical in areas where cameras are not feasible.Logistics: Emsense wants to prevent accidents in environments where warehouse equipment is used, such as trucks, pallet lifters and other machines. Focus here is both preventive and reactive measures to save lives. eLeapPower Company Description Elixir is developing a new, completely digital software platform for the automotive industry; it helps automotive companies to develop their cars much faster. Their technology allows car functions to reside in secure, containerized apps such that developers can improve vehicle functions - even while the car is already in customer hands. This shortens development cycles from years to weeks.Car functions are no longer defined by components but rather by apps running on the versatile ELEXIR platform. For this to work, a clean-sheet-of-paper approach is needed that the big OEMs cannot perform or risk. They envision ELEXIR to be a modern building block from new EV startups to big OEMs. ELEXIR enables its customers to concentrate on what makes their car special, while they make the development process and customer experience a breeze. Car manufacturers and app developers alike don't need to care anymore about certification, security, deployment, and updates. Their architecture aims at providing the highest level of security and safety while abstracting from underlying hardware details of the vehicle: The operating system of mobility. This will transform mobility as we know it by opening the market to 3rd party creativity through open data and open APIs that solve actual user needs. Morelli Tech Company Description Morelli Tech is a start-up born with the idea of revolutionizing the concept of 'hologram'​ making it attractive to people as well as companies. The company develops hologram augmented reality systems with the possibility of interacting with them, to be implemented on cars of the future (holographic windshields), 3D prototyping systems and transparent touch screens.They are building a mixed reality system that can display all the information necessary for driving, such as speedometer, navigator, time, incoming calls, etc. on the windscreen by the projection of a hologram. With AI, they are able to detect any obstacles on the road, such as pedestrians, cars or objects that obstruct the journey or road signs. Driver Technol… Company Description Driver Technologies provides enterprise partners with critical behavioral driving data at scale. Working with the industry's leading insurance and autonomous vehicle companies, DTI's DriverCloud combines driving video (both internal and external), telematics, computer-vision-based reference labels, distance and speed calculations and analytics in a search-optimized, cloud-based platform. From highways to cities, edge cases to geographical nuances, the DriverCloud's powerful search and filter capabilities enable users to quickly understand real-world driving behavior and improve their own data models. Existing partners utilize the platform for planning and prediction, informing simulations and training context-aware telematics and risk models to bring their products from R&D to production worldwide. ACCURE Battery… Company Description Electric Fish's plan is to engineer, design, and assemble energy storage units with XFC outlet ports, with an initial focus on mobile deployable units. These mobile units will help to make better selections for infrastructure upgrades, to deploy large scale distributed urban energy storage.ElectricFish's 350² provides community energy storage infrastructure with extreme fast charging. Their plug-and-play system is designed to power community loads through a bi-directional electricity meter, and an ultrafast charging CCS port that can deliver extreme-fast charging rates to vehicle architectures from 300 - 950 VDC.CoReScore is a siting algorithm that uses data from electrical grid local power capacity, vehicle trip-to-trip data, and user demographics to choose the most impactful locations to build distributed storage. Their approach considers hosting capacity, consumer behavior, and technical challenges for building a new electrical grid. Maaind Company Description Maaind is a neuroscience and AI start-up developing novel neurotechnology that fuses biometrics, sensors, BCI (Brain-Computer Interfaces) and Machine Learning to enable objective measurements of mental states (stress, emotional states, cognitive performance) in real-life settings.Neuroadaptive platformTheir core offering is the Maaind middleware platform - available through an API as well as through app-level integrations.Real-time mental stateUsing real-time biometric and speech recordings in a secure and privacy-preserving way, the platform allows understanding the user's affective state in real-time.Multi-modalTheir algorithms are trained using multiple types of data to achieve higher accuracy in different settings. They combine speech, HRV, neural and behavioral data. Social Airbag Company Description Social Airbag is a Mexican company whose purpose is to eliminate transit accidents caused by texting and driving and fatigue.Social Airbag mobile app blocks the user cellphone when exceeding 15km/hr allowing navigation systems, incoming calls, and emergency calls. This way the driver can use the phone in a responsible way.The web app display route analysis and driver's behavior allowing the fleet manager to control in real-time all their fleet and to generate reports in order to increase productivity and performance on their drivers.Social Airbag (Tired Bag) is a facial recognition system that runs through a night vision camera on the unit that identifies when the driver is falling asleep setting up an alarm to let them know they are not in conditions to drive.These products generate a cost decrease on our clients in insurance policies, opportunity costs, accident costs, etc. Most importantly Social Airbag is committed to saving thousands of lives annually worldwide. GO TO-U Company Description At Phantasma Labs, they are changing the way in which Autonomous Vehicle companies acquire crucial human behaviour datasets - at scale.Through their Simulation as a Service platform, they crowdsource human input to generate synthetic datasets for training autonomous cars(L3-L5). Users interact as pedestrians or drivers etc., with their life-like virtual worlds which are powered by high-performance physics and game engines.This unique approach allows autonomous systems to be trained for the crucial behavioral edge cases occurring in urban environments. These are the cases currently keeping driverless cars from entering cities. They can answer hard questions, such as what are the ways in which humans behave in urban areas? How do crazy drivers/violators drive on streets? How do people behave across cultural differences?Their first offering includes scenario datasets and human behaviour models that can be used in the existing workflows and simulation stacks of autonomous driving companies. LinkbyCar Company Description LinkBycar is the connected vehicles Intelligence Platform, that use car telematics natively embedded by cars connected to a high frequency network.No more bag of tools and wasted time. LinkByCar is one single platform connected to multiple car brands allowing product and service providers to derive values from data generated by cars.Why Now?Connected cars growth will outpace population growth for the next 10 years.It will generate about 152 million actively cars connected to high frequency network.What issue are we trying to solve?A lot of the frustration with providers of cars products and services come from poor communication and a poor knowledge between provided services and the way customers use them. The LinkBycar platform allows automotive product and services providers to create a new generation of products that integrates driving behavior of their customers from the surrounding environment, generates insights and simplifies customer experiences. Uniquesec AB Company Description UniqueSec AB is an innovative company, developing advanced signal processing algorithms for small-scale radars in various applications such as level measurement, distance and speed measurement, presence detection, outdoor surveillance and object classification.We also design test and verification solutions for radars in different applications particularly in automotive.Our core expertise is the development of signal processing for short-range radars, operating in high frequencies and wide band. We develop advanced signal processing algorithms to make these sensors perform measurements in various conditions. Using this know-how, we have implemented a complete radar system for distance measurement. This product, called UR2, is an affordable solution which improves the precision and maximum range of measurement. It can be reconfigured to measure distance, speed and direction of movement through software upgrade.Our other product is a radar for object classification. It demonstrates the potential of our radar in security and surveillance with reduced cost and without privacy issues. UniqueSec also provides a Radar Development Platform (RDP1) to help signal processing development in industries, universities and research institutes. Albora Company Description BroadBit is commercializing sodium chloride (table salt) based battery innovations replacing and surpassing current lithium based batteries in terms of cost, energy, sustainability and scalability; making electric cars cheaper and better performing, grid storage economically attractive and even enabling electric airplanes. BroadBit's batteries are exceptionally fast charging and have high energy per weight and low material and manufacturing costs. For brand manufacturers, BroadBit sells in-house produced battery components for assembly or licenses its battery chemistry, structure and manufacturing technologies. For others, BroadBit sells 3rd party / white-label assembled batteries directly or via distribution partners. BroadBit's components are scalabily made by simple roll-to-roll processing. BroadBit outsources the most labor and CAPEX intensive part of manufacturing, battery and pack assembly, while maintaining control over its key component IP and know-how. Blickfeld Company Description Blickfeld is disrupting the LiDAR sensor industry by using MEMS-based mirror technology to steer the ranging laser beam instead of relying on mechanical spinners. Our solution is more compact, maintenance free, and provides new capabilities, such as changing scan resolutions on the fly.They work with global automotive OEMs and suppliers to integrate sensors within the vehicle body, providing mid-range sensing data for autonomous navigation.They also offer a stand-alone sensor, the Cube, that can be deployed in a variety of Internet of Things applications, including:• People counting and monitoring – the sensor system is particularly well suited for deployment in large halls or outdoor settings. The companion software (Percept) makes it easy to locate counting "portals" anywhere in the scene.• Mapping: a key early application area is the real-time volume measurement of large stockpiles of minerals and other mining products.• Security: LiDAR sensing works in all lighting conditions and is far less sensitive to false alarms than existing solutions in perimeter monitoring.• Navigation: The Blickfeld's Cube light weight (270g) makes it a perfect sensor for deployment on drones, performing collision avoidance and mapping tasks.The Cube has been shipping since 2020. Simplifyber Company Description Babaco Market is a subscription with which you receive out-of-the-ordinary fruit and vegetables at home. Products that do not exceed the beauty contests organized by traditional channels and which risk being wasted. We deliver them to your home, in a box. Bring all the goodness of nature to the table and reduce food waste!A heart-shaped potato, a nosed eggplant, a kiwi or a Siamese cherry, these are just a few examples of what you will find in your box. But not only that, in each box you will also find products that are unique by nature because they come from small farmers who cultivate according to traditional methods and which safeguard the local Italian gastronomic tradition, unique in the world.Ordering your box is very simple and you can choose between the Bonsai box or the Jungle box: different for quantity of products. Think about how much fruit and vegetables you eat and who you share them with and you will find out which Babaco Box is right for you! Curious? Order the first box and choose between a weekly or fortnightly subscription, but don't worry: you can unsubscribe freely when you want, without any problem. SolarMente Company Description At Rubi Laboratories, we turn carbon emissions into carbon-neutral cellulosic textiles for fashion brands with critical sustainability goals. Apparel is one of the top 3 dirtiest supply chains on Earth, and most major fashion brands have committed to critical and urgent sustainability goals amid consumer, investor, and supply chain pressure. However, brands are left frustrated with no scalable supply chain solutions despite some billions of dollars of investment per year. Our patent-pending technology sequesters carbon and produces carbon-, water-, and land-neutral textiles for apparel (~10 tons CO2 mitigated & sequestered per ton of textile, and ~0.4 GtCO2/year impact opportunity). Our textiles meet the needs of stakeholders across the fashion value chain: comparable costs to commercial textiles, easy manufacturing using existing viscose facilities, and properties which can mimic cotton, linen, silk, and wool. Today, Rubi is a team of 5 with expertise across science, business, fashion, and million-dollar-grossing product development. We have developed our lab prototype validating the core our technology, filed IP, interviewed 30+ potential customers and earned 2 LOIs, and attracted a stellar advisory board of leaders across science, business, supply chain, and fashion. Sylvera Company Description Sylvera's mission is to be a source of truth for carbon markets.Sylvera's team of experts leverages proprietary data and machine learning technology to produce the most comprehensive and accessible insights on carbon projects. Backed by renowned investors and partnering with leading researchers at UCLA, NASA and UCL, Sylvera is helping corporate sustainability leaders, carbon traders and governments confidently evaluate the best, and most impactful, carbon credits to invest in.By pioneering a much-needed solution and creating the first carbon intelligence platform, which provides independent ratings and market insights, Sylvera is raising the bar on project accounting and analysis, and introducing a much needed source of truth for carbon markets. EMAGIN (acq. b… Company Description Journey Foods software enables food companies to quickly grow from new ideas, or new improvement, to commercialization by configuring desired consumer preferences, generating improved product formulations through ingredient tagging, receiving automated compliance and supply chain insights on nutrition and sustainability indicators. The solutions give management teams significantly faster data to make better strategic decisions and increase the ease of monitoring products for the 3 trillion dollar packaged foods market. The Journey Foods database retains an extensive and standardized database to extract data from millions of ingredients for algorithms to dynamically analyze and methodically recommend optimized portfolio recommendations based on pricing, supply chain, and nutrition parameters. To date, the company has established a database comprised of over 2 billion ingredient insights. Nilus Company Description There are over 2 billion people in the world who suffer from food insecurity. It doesn't have to be this way if we consider that we waste over a third of the food that we produce in the world, while the food is perfectly edible, for reasons such as aesthetic or packaging defects, or because the food is about to expire.At Nilus, we have developed a digital platform that facilitates the sourcing of food products that are at risk of being wasted from producers and retailers, and we distribute them at 30% to 50% of their market price among soup kitchens in low income neighborhoods. We are currently operating in Argentina, Mexico and Puerto Rico, where we have delivered over 3 million plates of food to over 90,000 people. Since COVID-19 broke out, we have grown over 1400% between March and June.Nilus was incubated at the Harvard Innovation Labs and received an honorable mention in Fast Company's 2019 World Changing Ideas. Its investors include Google, Siemens and Marriott. Mellizyme Company Description It's our vision to build a healthy, equitable and sustainable world, and we believe we can do this by making biology fundamental to every industry on earth.Based off of 20 years of research by Professor Douglas Kell, CBE, we're building a computational platform for intelligent enzyme development. We take advantage of advanced AI and Deep Learning, combined with proprietary lab automation and genomic sequencing to intelligently navigate the vast search space of enzymes. This allows us to design and discover enzymes for any purpose, and in timelines to suit client need.We have first applied this to solve the plastics crisis, and have developed a plastic-eating enzyme that enables the bulk breakdown of mixed waste plastics. This technology will enable the direct conversion of plastics into chemicals for use in polymer manufacturing, chemicals production and other industrial processes.This technology also enables plastics to be utilised as a feedstock for bioprocesses, greatly improving the cost-competetiveness of biomaterials and specialty chemicals.Plastics are our first target, and we have plans to, and have already begun to tackle many other focus areas in health, the environment and industrial processes. Ketos Company Description Minimum's hybrid solution of cutting-edge sustainability software supplemented by best-in-class human know-how helps businesses achieve their sustainability goals fast.We leverage the powerful scaling effects of our sophisticated technology to empower our world class in-house experts to focus on impactful, high-value analysis and advice, getting companies up and running with an all-important baseline carbon footprint and reduction strategy in a matter of weeks, not months.Our software tool is a holistic carbon management platform. It streamlines the data collection process, automates the calculations and displays the output reports. The flexibility of our data collection software allows us to customise the data collection process to each specific customer's needs. Our carbon calculations combine each customer's input data with the most appropriate emission factors, pulling from multiple datasets including leading government data sets, scientific reports and our own proprietary data. Where necessary we also fill gaps in the data with benchmarks and estimates that we are able to make from across all the companies we have previously footprinted. Our dashboards and reports are generated using the outputs of the calculations and a overseen by our sustainability experts. Helios Company Description Circulor is using blockchain, IoT and AI to bring transparency to materials supply chains. The Circulor platform tracks raw materials from source to finished product, helping manufacturers and their suppliers build a sustainable future.Circulor's clients' raw materials concerns range from cobalt to palm oil to plastics recycling. Materials are given a dynamic identity which is the basis for a complete chain of custody, even as their composition changes during refining and amalgamation. They help customers to demonstrate responsible sourcing, to monitor inherited emissions from the supply chain and to underpin their circular economy ambitions. They help procurement and sustainability professionals see and manage what previously was invisible. InterAx Biotec… Company Description InterAx is pioneering a new scientific discipline at the intersection of biology and machine learning with the aim to be on the forefront of the digital transformation of drug discovery and ultimately improve human health. InterAx is a Swiss biotech company, spinoff of ETH Zurich and Paul Scherrer Institute incorporated in 2016, reinventing drug discovery to significantly reduce the time and costs associated with the discovery and development of new drugs for a wide array of human diseases. Our solution lies in the combination of in-house experimental assays, mathematical modelling and AI to analyze and predict the physiological response of cells to drugs. We are able to describe the complex action of drug molecules in their cellular context and to guide the optimization of drug candidates to achieve a specific cellular response leading to higher efficacy and reduced side effects in humans, thus significantly accelerating drug discovery and de-risking clinical trials. InSilico Trials Company Description InSilicoTrials.com is a web-based platform, which provides a user-friendly computational modeling and simulation environment where many integrated easy-to-use in silico tools are readily available. The platform targets primarily users from the medical devices and pharmaceutical sectors.The in silico tools available for medical devices enable computational testing in different biomedical areas like radiology, orthopedics and cardiovascular during product design, development and validation processes. For the pharmaceutical sector, the platform provides access to in silico tools developed at all stages of the drug discovery and development processes and for many different therapeutic areas.The platform further ensures users management, content protection, simulation solvers, a validated environment, IT security, results reporting, pay-per-use licenses, the computational power of cloud machines and cloud storage. Pipra AG Company Description 30% of patients aged over 60 suffer from cognitive impairment after surgery. Disorientation, memory loss, difficulty in speech, and behavioura changes are among the symptoms experienced by patients affected by Post-Operative Delirium (POD). These cognitive disorders result in longer post-surgical recovery time, with increased hospital stays and associated costs. In addition, the most severe forms of post-operative cognitive disorders can lead to admission in nursing homes, dementia and even death.After onset, POD cannot be treated. Instead, prevention can be very effective. By giving special care to high-risk patients, the incidence of POD is reduced. Our novel AI-based approach allows us to identify high-risk patients before the operation. In addition to reducing risk, it also allows the benefit of the intervention to be weighed up against the real likelihoods of adverse effects. Scailyte AG Company Description Our software makes robots execute dexterous tasks that were never automated before, by users who have no technical skills. With our software, robots can: pick, pack and sort objects of variable size and shape.Automation works best for highly standard and high-volume processes. Hence, manual workers are still needed today in underserved industries with a high diversity of objects or small batches. However, finding labour for repetitive, physically-intensive tasks is hard and turn-over is skyrocketing.We provide robotic workers as a service. Powered by EyePick, these robots are aware of their environments and can autonomously perform tasks as any trained human in unstructured environments. Px HealthCare Company Description Neurotrack works with re/insurers, pharma, and healthcare providers to develop new solutions to assess, monitor and reduce the risk of cognitive decline and Alzheimer's disease (AD). Neurotrack's core technology includes a suite of complementary solutions:-- Digital Assessment Platform: Neurotrack's digital assessment platform uses advanced computer vision technology to create consistent and sensitive measures of cognitive health. The assessments represent a novel digital biomarker that can quantify performance across the major domains of cognition.-- Cognitive Health Program: The Cognitive Health Program is a digital, multi-domain lifestyle intervention that is designed to reduce risk for developing cognitive decline. This program is based on the landmark FINGER trial, which demonstrated that a multi-domain lifestyle intervention can reduce Alzheimer's disease risk and slow cognitive decline. Soso Care Company Description Our goal at SOSOCARE is to always offer quality and affordable healthcare coverage for Nigerians. When you buy a health plan, you agree to pay a certain rate hereafter called premium to SOSOCARE. In return, SOSOCARE pays your medical bills using our innovative technology, provided they are covered by the health plan you sign up for.SOSOCARE's plan not only helps you manage the cost of receiving medical care—whether routine or unplanned, but also creates an affordable avenue to access high quality and affordable medical services across 991 hospitals and more. At no cost to you upon signing up for a plan covered by our SOSOCARE Bronze or Silver package. Arena Recyclin… Company Description Arena Recycling Industry is a social business that collects plastic waste from beaches in Dar es Salaam and produce building materials such as Eco-Bricks, paving block and tiles out of recycled plastic waste for construction of affordable houses, toilets and other buildings in rural areas. Our solution not only contributes to plastic-free beaches and waterways, but also helps bridge the water and sanitation gap by constructing water tanks and latrines with our eco-bricks. We educate and promote the change of behavior in waste disposal, by involve community recycle's into logistic and improve their income by buying collected plastic waste from environment, the collected plastic waste is then sorted according to plastic waste composition (density) melted and mixed with sand to produce bricks covered during courses. Ecoplastile Company Description EcoPlastile is a tech enabled (mobile app, web, USSD, location and agent based) waste management, green materials social enterprise that addresses the challenges of urban waste management (plastic pollution), chronic youth unemployment, deforestation, climate change, and indecent housing while improving access to health and education services especially for the marginalized communities. Ecoplastile has started from Uganda it's pilot market with expansion plans to other countries like Rwanda, Kenya, South Sudan, DRC Congo and the entire East African market.Ecoplastile has launched, "WasteInsure" a digital micro waste- health insurance program which uses garbage as a financial resource in exchange for health and education insurance using a handy phone. WasteInsure uses both a mobile application, web, USSD and agent based platform that allows people to use a mobile phone anywhere any time to exchange plastic for health insurance cover. With this program, the community and uninsured poor slum dwellers and other low income households are able to pay for health cover, drugs, and other health bills by using plastic garbage as payment to an insurance scheme. After plastic has been collected, Ecoplastile uses an innovative, chemical free and energy conserving plastic extrusion processes Kudoti Company Description Kudoti is a digital supply chain and marketplace platform for waste materials, enabling companies to reach a zero waste impact by maximising the value from offloading waste materials, or traceably sourcing new materials for production and landfill diversion.We work with companies to build inbound and outbound supply chains for waste materials, from source to end point, to ensure the continuous flow of materials from waste to resource. Our digital platform allows corporates, manufacturers, recyclers and municipalities to do the following:- Trace and identify and trace the origin of waste materials, locate & tally volumes to certify material recycling or reuse- Trade waste materials for any material, anywhere as well as manage and display inventory to partners- Tracking materials and product lifecycle, with full tracking of each stage and real-time updates- Rewarding and incentivising suppliers and partners with goal-setting, progress milestones, notifications & reminders and incentives upon achievement Recycle Up! Gh… Company Description In 2014, a group of young Ghanaian and German started an initiative called Recycle Up! Ghana to tackle the tremendous waste challenges in Ghana and the world through education and empowerment of the youth. The approach is based on a core set of beliefs that young people are the change-makers of the future and that local problems need to be solved by local residents. The goal of Recycle Up! Ghana is to train the youth to be able to identify societal challenges such as plastic waste pollution and to develop local sustainable solutions that contribute to alleviating this problem.Recycle Up! Ghana believes that these plastic waste can be recycled into useful products in an exchange to save the environment from pollution. With this belief we started the Community waste recycling project which seeks to educate, segregate, collect and recycle post-consumer plastic waste from the community level into useful products like school bags, phone cases, carabiners, furniture, building materials(bricks) etc.We also setup a Plastic Waste innovation center to research, prototype and test products that can be developed from the recycling of plastic waste. These ideas can further be incubated as startups in our business incubator program to become fully profitable business ventures. DalO Systems Company Description DalO Systems is a software platform that helps African waste collection operators deliver better service to their customers and easily provide reporting to government regulatory authorities. We allow waste operators to easily register and geolocate their customers, monitor operations and fleet position in real time, provide traceability of cash payments, and allow for electronic payment. DalO systems platform is accessible on both mobile and desktop, and allows engagement across multiple stakeholders: management team, field operators, customer agents, government regulators, and customers. We enable businesses to move from analog to digital and provide applications that would meet the needs of a wide array of African businesses. Sesa Recycling Company Description SESA Recycling is a young social enterprise based in Accra, Ghana. Launched in 2019 with support of DOW Chemical and awarded in 2021 by UNDP Ghana & Coca-Cola Foundation, we are implementing recycling programs where households, faith-based organization, schools can redeem their sorted waste for products (data/airtime, mobile money, sanitation products, food or plastic items) or innovative services (pay electricity/water bill with plastics).To date, the company:- Collecting and recycling 20 t/m of plastics (PET/LDPE/PP/PE).- Supervising a School recycling program (30 schools, ), Church recycling program (30 churches, 15,000 students), and Home recycling program (500 households)- Managing 2 collection centers across Accra, including a recycling centre equipped with conveyor and plastic crusher Yo-Waste Company Description The Yo-Waste cloud platform helps government & private garbage collection companies and municipal authorities to manage garbage collection logistics such as maximizing garbage collection locations while lowering operating costs in terms of fuel expenses and others. This is all achieved through our hauler app and garbage collection and scheduling mobile applications.Our core objectives as a company include;To create a full waste & recycling company focussed on sustainabilityTo work with customers and recycling firms to divert wastes from landfillsTo develop new & innovative technologies focussed on waste management & recyclingTo disrupt the waste management industry in AfricaTo connect haulers & recyclers with businesses & households to reduce unnecessary waste transportation costs and save both environmental & economic resources.To help haulers & recyclers get more clients and earn extra income rePATRN Company Description rePATRN intends to bridge the gap between the developed world that is in dire need of PET plastics and Ghana, a developing country, which does not have the infrastructure to manage the material. Rather than building a new collection system from scratch, we decided to leverage the existing informal collection system, that after extensive research, proved to be more effective than formal waste collection. It is through these informal workers, that rePATRN is looking to procure 900 tonnes of PET a month to feed West Africas first food grade PET recycling plant.The journey to the recycling plant is divided into three phases.In phase 1, the current phase, we are rebuilding our supply network after it collapsed post-COVID. In this phase the entire volume that is procured is sorted by color, separated from contaminants, baled and exported to Europe for recycling. There the material is used for food grade applications, textiles and packaging straps. Once we get back above the levels of September 2019 (857 tonnes), phase 2 will be initiated. Here we will evaluate where the new plant should be situated, what type of building we will need to fulfil our needs and what supplier of recycling machinery to choose to ensure highest quality pellets. Phase 3 will see the execution of phase 2. BioMec Company Description BioMec produces high performance eco prosthesis based on ghost fish nets and PET bottles from the sea, aimed to increase access to artificial limbs at reasonable prices, using a technology that increases compatibility between the residual limb and prosthesis creating comfort and consuming 90% less time, while recycling plastic wastes in the ocean.We improve peoples lives so they can feel and experience things that would otherwise be challenging without a well designed prosthesis, giving them confidence and productivity.BioMec believe in climate change, recycling and harmony with nature by re-purposing harmful plastic materials to lift peoples lifes providing biomechanics solutions for biomedical engineering TakaTaka Solut… Company Description TakaTaka Solutions is a vertically integrated waste management company. We are active in waste collection, sorting, recycling and composting. We support our customers in achieving their recycling goals while also working with them on data insights and regulatory compliance issues.when there are no other recyclers for many waste materials, we invest into our own recycling infrastructure to ensure that almost every waste material gets a second life. This is why we recycle the majority of the waste we collect internally. We compost all organic waste at our own composting plant. We recycle all plastics (other than PET bottles) at one of our two in-house plastic recycling plants: One for plastic containers and one for flexible packaging.We collect 60t of Nairobi's waste every day from hundreds of residential, commercial and industrial clients across the Nairobi Metropolitan area. We sort 40 different fractions into cardboard, paper, plastic containers & packaging, styrofoam, glass, metal, aluminum, shoes, textiles and many more fractions. We recycle 95% of the waste we collect. We recycle plastic containers and packaging ourselves; we make compost from organic waste; and work with recycling partners for other materials. Trashin Company Description Worldwide Accountability Solutions, the main objective is to generate and integrate solutions with high social and environme
Bimcrone Frequently Asked Questions (FAQ)
When was Bimcrone founded?

Bimcrone was founded in 2019.

Where is Bimcrone's headquarters?

Bimcrone's headquarters is located at Mutlukent Mah. 1943. Cad. 1957. sk. No: 14, Ümitköy, Ankara.

What is Bimcrone's latest funding round?

Bimcrone's latest funding round is Seed VC.

How much did Bimcrone raise?

Bimcrone raised a total of $4.66M.

Who are the investors of Bimcrone?

Investors of Bimcrone include Next Proptech, Neo Portfoy and Plug and Play Accelerator.

Who are Bimcrone's competitors?

Competitors of Bimcrone include PlanRadar, beXel, Procore, Bentley Systems, Autodesk and 7 more.
Compare Bimcrone to Competitors
Discover the right solution for your team
The CB Insights tech market intelligence platform analyzes millions of data points on vendors, products, partnerships, and patents to help your team find their next technology solution.
Request a demo