Search company, investor...
Loading...
Loading...
Research containing AWOK
Get data-driven expert analysis from the CB Insights Intelligence Unit.
CB Insights Intelligence Analysts have mentioned AWOK in 2 CB Insights research briefs, most recently on Aug 29, 2023.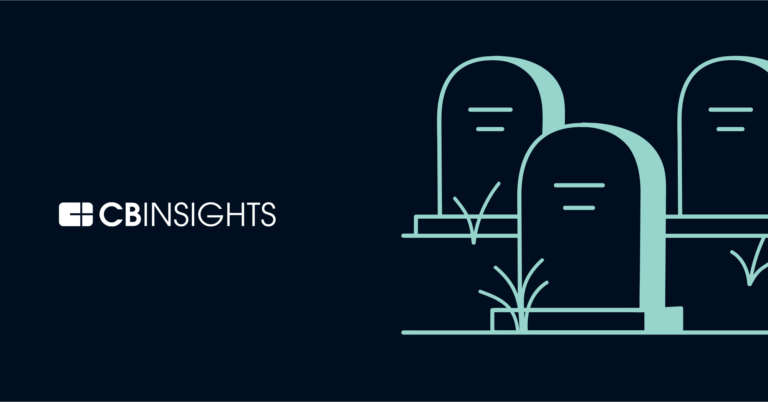 Expert Collections containing AWOK
Expert Collections are analyst-curated lists that highlight the companies you need to know in the most important technology spaces.
AWOK is included in 1 Expert Collection, including E-Commerce.
E
E-Commerce
10,549 items
Companies that sell goods online (B2C), or enable the selling of goods online via tech solutions (B2B).
Latest AWOK News
Inside the fall of Awok
Sep 13, 2020
0 Shares Ulugbek Yuldashev founded Awok in 2013 as a UAE based ecommerce platform for electronics and gadgets. Awok was one of the first ecommerce players in the country to have its own in-house logistics team for last-mile-delivery. But two years after trying to compete with Souq and other smaller players in the United Arab Emirates, he realized that it was perhaps not the best of ideas and pivoted the business to focus on low-income customers. Awok started selling affordable (both unbranded and branded) products to customers in different categories including electronics, gadgets, home, kitchen, and fashion. At its peak, it was selling 70,000 products over 30 categories, with its website receiving up to 15 million visitors every month, making it one of the most trafficked ecommerce sites in the UAE. Ulugbek started Awok with $30,000 of his life savings. He bootstrapped the platform for almost six years before raising $30 million in a Series A in 2019, which at the time was one of the largest investment rounds ever raised by any startup in the region. A year later the business quietly, yet spectacularly went bust and officially announced its closure earlier this month. Awok had presence in the United Arab Emirates and Saudi Arabia with over 500 direct and indirect employees and millions of dollars worth of monthly sales (GMV). A former employee of the company told MENAbytes that it did $72 million in GMV in 2019, "In the beginning of 2020, we were making roughly $200,000-220,000 per day in both markets (UAE and KSA), but the objective was to increase this number to $300,000 by the end of February." In April 2019, announcing the rollout of its private label line, Ulugbek, both founder and CEO, stated that they are aiming to go public with an IPO to take place in two to four years. He also shared the company's plans to open new warehouses in different cities across Saudi Arabia and double total headcount. But Awok also had a very big problem. As the company grew, the size of its debt load continued to grow exponentially. The company's model was built around securing inventory from thousands of suppliers by procuring tens of thousands of SKUs on generous credit terms to sell on its platform. Whilst credit terms aren't easy to obtain, Ulugbek's background as an active trader, together with Awok's growing reputation as a fast-growing online retailer, built trust with suppliers over time. The model worked well – until it didn't. Hussein Khafagy, the former Head of Customer Experience at Awok who started at the company in June 2019 told MENAbytes that some of the company's vendors had not received their dues in over a year, "In my early days, I met with almost all of our vendors and in my conversations with them, the majority of them highlighted the non-payment of their dues as their biggest pain point. Some of them had not received a single payment from Awok in over a year." When asked about why vendors were still interested in doing business with Awok, "Because they had been in a relationship for years and received really good business from the company earlier. Each one of them stopped at some point realizing that they're only going to lose more money if they continue working with Awok," explained Hussein. Another former employee stated that the company used to delay payments and attempt to negotiate new payment terms and deadlines. They also explained that the company replaced existing vendors with new ones as many old vendors stopped working with the company due to the non-payment of their dues. "Towards the end, we used to prepay for orders as almost all the vendors stopped supplying products on credit," said the former employee. The issue of non-payment and long delays to payments there were being made, was not limited to the suppliers of product. Awok was also not paying its manpower suppliers nor the shipping or courier firms it was working with, three former employees of the company including Hussein told MENAbytes. The majority of Awok's 500 strong headcount in 2019 were hired through manpower solutions companies. Some of the startup's suppliers included Trumax, Jams HR Solutions First Select, QBG, and UHRS, a former employee stated. "All these companies were facing the issue of delayed payments since late 2018 which almost always resulted in salaries of the majority of Awok's workforce getting delayed. At some point in 2019, Awok stopped making payments to these suppliers, and eventually many of these companies pulled their manpower out," explained one of the former employees. The company even owed money to a manpower solutions company in Egypt, where Awok operated a small 20 person customer service operation. "At one point around the time when Awok had announced the closing of its investment round, payments were apparently made on time to suppliers, as the employees started receiving salaries on time but that did not last long," added the former employee. Whilst Awok had its own fleet of over 100 cars and vans for last-mile delivery, the company also worked with multiple courier firms to deliver its orders, including DHL, Fedex, SMSA, Fetchr, Zajil, PostaPlus, Jeebly, and TFM Express. "Like the other entities that Awok was doing business with, it also stopped making payments to various last-mile delivery companies it was working with," Hussein and another former employee of the company told MENAbytes. When asked why these courier companies did not deduct their dues from cash-on-delivery (COD) payments that they were receiving on behalf of Awok, a former employee told MENAbytes that the company had drafted their agreements with the courier companies in a way that they were required to transfer all COD collections to Awok and it would later pay them their service fee, "Awok's representatives used to follow-up on COD payments on a regular basis with all the courier companies. Some of them had started deducting their dues from COD payments but Awok used to replace them with other companies." The former employee also explained that eventually, all the leading courier companies stopped working with the company, "Some of them even filed cases to recover their money and one was told that they can be provided with post-dated cheques for 2021." Hussein stated that on one occasion he confronted the CEO about why the company was not paying courier firms when customers were being charged a delivery fee. During the exchange he hinted that the money that should be going to courier partners is instead being used for other business purposes. Hussein claims that he never received a straight answer from the CEO. Awok's fleet consisted of a mixture of cars owned by the company and those that it rented from various rental car firms. A former employee told MENAbytes that a number of car rental companies have also not received their dues from Awok. Three of the former employees that we spoke to estimated that the company had millions of dollars of debt when it ceased operations earlier this year. Hussein estimates the debts to be in the over $15 million (AED 60 million). WHERE DID THE $30 MILLION GO? Awok was in a world of trouble in spite of significant new capital being injected into the business: $30 million. The round, one of the largest Series A raises in the region, was co-led by StonePine Ace Partners (a joint venture between two private equity firms – Dubai-based StonePine Capital Partners and Geneva-headquartered Ace & Company) and Al-Faisaliah Ventures, the VC arm of one of the leading conglomerates in Saudi Arabia, Al-Faisaliah Group. Ulugbek was selected to be an Endeavor entrepreneur in 2018, in what is typically a rigorous and thorough process, resulting in Endeavor Catalyst, the investment arm of Endeavor, who invest in entrepreneurs that are a part of Endeavor's network also investing in the round. Two former employees of Awok, however, allege that the company only received $15 million when the round was announced, whilst the rest of the money was supposed to be invested at a later stage. On making the investment, the investors were enthused and very optimistic about the future of Awok, which is unsurprising when you've decided to commit $30 million, even if you don't end up investing the entire amount. Youssef Haider, the founder and CEO of StonePine Capital Partners who leads the StonePine Ace Fund piled on praise for Awok's founder and his team, "What has been achieved by Ulugbek and his core team at Awok.com with the resources they had is nothing short from outstanding. Not many companies, even amongst the well-known success stories we celebrate in the region, have shown such a level of resourcefulness and outstanding execution with no external funding. We are excited to help accelerate what has already been an impressive growth." Alejandro Carbon, Chief Portfolio Officer at Al Faisaliah Ventures, went a step further and labeled the company the region's next unicorn, "Al Faisaliah Ventures team scanned the market for the best end-to-end ecommerce capabilities – from sourcing to last-mile delivery – and found Awok to be (sic) right player to become the next unicorn while supporting small and medium retailers in the region entering online space through Awok marketplace platform," he said at the time. It is not clear how much Awok owed to its vendors and the other businesses it was working with at the time, and to what extent its investors were aware, but apparently it was of little concern. Both the investors and Awok collectively failed to mention that not only was the announced investment not as significant as announced, but that only a portion would make its way to Awok's balance sheet, whilst the rest would be injected on achieving a number of specific KPIs. The $30 million headline number together with the profile of the investors that were participating in the round helped Awok to position itself as a serious player, whilst signaling to vendors and potential talent that the business was solvent and an attractive venue for both merchandise and skill set. The second tranche of the committed capital according to a former employee was supposed to arrive in January 2020, but never did. Alejandro joined Awok's board after Al Faisaliah Ventures made their investment, and silently stepped down in February 2020, according to information on his LinkedIn profile, suggesting that his firm terminated its relationship with the company around the same time. It is not clear why the investors decided to pull the plug. Our emails to StonePine Capital Partners, Ace Fund, Al Faisaliah, and Endeavor Catalyst, requesting comment for this story, have gone unanswered. Whilst $30 million may not have found its way to Awok, it's clear that at least $15 million if not a touch more, was injected into the business. Where did the $15 million go? Hussein states that they never saw a sign of money. Another former employee said that they were uncertain, but suspect that a part of the investment was used to pay off debts, whilst another former employee said that the company did not manage the investment well. Awok stopped paying its employees from January onwards without making a formal internal announcement. At a late February executive meeting described by a former employee, the CEO stated that the company was attempting to secure investment and that they should be supportive in these difficult times. "When they knew that they are running out of cash, why did they hire different C-Level executives (including a COO, a CFO, and a CMO) and heads of several departments towards the end of 2019?," asked a former employee questioning the company's decision making. "If you know that you as a company know that you cannot make [it] past December [2019], you shouldn't be hiring these senior executives. They were previously working with some really good companies and resigned from their jobs to join Awok only to find out that the startup doesn't even have the money to pay their salaries after a few months," the former employee added. Hussein stated that he stopped working on his Egypt based startup, and handed it over to the team that he had built. All the former employees that we spoke with save one, suggested that the company may have mismanaged its funds. The former employee who dismissed the claim explained that Awok's accounts were audited by reputable audit firms over the last few years. "Awok was a cost-conscious company from the beginning. Any dollar that was spent was always recorded. Every dirham that came in and went out can be traced. Anyone who had doubts could have checked," stated the former employee. "The company was doing well. The margins were strong. The operations team was doing great improvements in reducing returns. It had all the fundamentals to succeed and do well. It is just a sad situation of how it ended up. The company did not have enough cash to pull through. If the company had the full amount, it would have been in a different position. There was no cash mismanagement," the former employee added. THE RUNUP TO SHUTDOWN On the 15th of March, employees at Awok were told that the company was closing all its offices and fulfillment center for sanitization. Employees who had not received their salaries for January and February were skeptical about the company's future as a going concern, but with premises closing under questionable circumstances, skepticism only grew. By January, a number of senior executives and managers were aware that the business was quickly running out of cash resulting in a drop off in attendance by February. Rank and file employees only learned of their fate after being told by management in late February or early March that their salaries will only be paid after the company receives additional funds from investors. What seemingly looked to be a now usual delay, turned into the realization that something deeper was afoot after hearing management's response to their queries, "When we started asking, they would tell us to wait until the money arrives from investors," said a former employee. "The CFO started telling some employees that the second tranche of investment has been delayed and that is causing problems," said another former employee. When the company closed its offices for sanitization, the employees were told that it wouldn't take more than a few days, whilst supervisors at its fulfillment center were told to take possession over courier vans, COD collections, and other valuables from drivers and warehouse staff. Around the same time, email addresses and access to Microsoft Teams for some of Awok's employees was terminated without any notice. The company, who maintained a very active social media presence on Twitter , went quiet on the platform after a final hurrah on March 15th. A few days later, employees were told that the sanitization drive would continue. A little over two weeks later, Awok resumed limited operations at its fulfillment center in Dubai with a small complement of staff, "These operations ran for two-three weeks. What they were basically trying to do is get rid of as much inventory as possible as they were shutting the company down," stated a former employee, conveying events to MENAbytes. On March 31, corroborating the former employee's account, Awok's Twitter account came back to life with a post stating, "Your favorite online store is back with more big discounts. Stay home and buy now." In March, reviews about Awok not fulfilling orders started piling up on consumer review site Trustpilot. A number of reviews also complained about the company not answering emails or phone calls. Interestingly, members of Awok's team were continuing to reply to the vast majority of reviews. While its team were busy attempting to stem the plummeting reviews, Awok's CEO and a handful of key executives were busy booking their flights out of the United Arab Emirates, where defaulting on debt remains a punishable criminal offence. Ulugbek left the country in March. Awok's Twitter account made yet another short-lived comeback on May 24 to wish its followers Eid Mubarak and hasn't tweeted since. On April 9, the company sent an official email to all employees including those who no longer had access to a work email address, stating that all employees will be placed on unpaid leave from Apr 1 until further notice. "As the spread of the coronavirus continues to disrupt many of our personal and professional lives, we find ourselves in a period of unique challenge and uncertainty. Awok leadership team along with its stakeholders are monitoring the impact of the virus on our community and what we can do to protect the health and safety of our employees across locations," read the email seen by MENAbytes. The email which was sent by the former head of HR & Administration, Gurmeet S Dhamija, attempted to explain that the company hopes to create as much stability as it can for Awokers through the rapidly changing situation. "We realize that many of us will face challenges in the days, weeks and months ahead, whether related to our own health, the health of a family member, or care for our loved ones. Keeping safety of all our resources in mind as we are currently in the process of restructuring the organization across locations, we would like to notify you that you will be on unpaid leave from 1st Apr 2020 until further notice. We shall connect with you in due course of time in the near future," said the email. The email did not mention any details about the status of employees' compensation but said that the company values contributions of its employees and looks forward to their contribution once it resumes operations at 100 percent capacity. "Currently we are operating on lean mode with very limited resources to meet our commitment to customers," concluded the email. The email ended up being the only formal communication by the company to its employees about the state of play. Not dissimilar to other stakeholders including its customers, Awok's employees were not made aware that the company was in the process of shutting down. A CASE OF POOR COMMUNICATION OR FRAUD? Whilst Awok had gone quiet on social media, its website continued to function and accept orders at least through to the end of May. The CEO, according to two former employees who spoke with MENAbytes, was advised to shut it down but refused to do so. It is not clear if the company was fulfilling any orders received March onwards but multiple reviews on Trustpilot indicate that customers were charged for orders which were subsequently canceled, whilst other reviews suggest that refunds were not processed. If it indeed was receiving payments for orders knowing full well that they would not be fulfilled, the company was engaged in and committing fraud. The former employees who we spoke with were unable to ascertain where the funds may be. We reached out to Checkout.com, Awok's payment processor, but they declined to comment. At some point between May and August, parts of Awok's website and apps went down. Whilst parts of the website continued to function, it was no longer possible to place an order. Awok, however, had still not made any formal announcement regarding its closure. On August 29, a Reddit thread sparked discussion around the possible closure of the company. Within a day, it had tens of comments by different users, including details of the company not having paid its employees for a number of months. We were made aware of the thread on Sep 1 by a reader, kicking off a process to reach out to employees at Awok. On Sep 2, Omar Kassim tweeted about the issues at the company with references to Reddit thread and publicly available data. A few hours after Omar's tweets, Awok finally acknowledged that it had shut down by putting up a statement on its website. On the same evening, MENAbytes published an article about the closure. "Awok's journey as a mass-market ecommerce player has unfortunately come to an end and the company has ceased operations. After seven incredible years of saving money for our customers by creating regional business and a platform for our suppliers and sellers, we are sad to inform you that given the current global situation it left the company no other choice than to close its platform for good," noted the statement, blaming Covid-19 for its shutdown. "The ambition of the company was to bring choice and affordability to everyone in the MENA region by building infrastructure and platforms to enable businesses, but this ambition did not survive the current business environment to come to fruition. We are proud of the positive impact Awok has had on our customers, partners, suppliers, and grateful to everyone who has been part of the journey. A special thanks is directed to the Awokers who have provided continuous support to Awok through all their hard work and dedication," added the statement. Three of the former employees we spoke with, including Hussein, stated to MENAbytes that Awok's shutdown had nothing to do with Covid-19. WHO IS RESPONSIBLE? All of the former employees save one, blame Ulugbek for the unwinding of the businesses, "He led the company without thinking about the future of hundreds of employees who had their livelihoods attached to Awok," said a former employee. Hussein holds Awok's CEO, Head of Finance, and Head of Procurement responsible for the downfall. He also claimed that all three individuals continued to receive their salaries without any interruption, whilst other employees' salaries remained unpaid. Another former employee stated that senior executives and department heads are equally culpable as they never challenged him, "It was a one-man-show. Most of the [department] heads used to follow everything Ulugbek as they were only concerned about their own positions." "The HR of the company used to report to CFO and had no voice. They were always busy imposing fines and penalties for things as little as an employee being ten minutes late at work but never really made any effort to improve the working environment of the company," added the former employee. Two of the former employees, including Hussein, stated that Awok.com was operated by Alifca DMCC (the entity also stated on Awok's Terms & Conditions), an entity legally owned by Ulugbek Yuldashev's relative, Madina Luldasheva (MENAbytes has seen a copy of the registration document). "Why he did not register the company with his own name?" questioned a former employee. The employee who doesn't hold the CEO responsible stated that the business failed because it didn't have the cash that it needed, "Ulugbek Yuldashev at least tried his best to save the jobs. He did everything he could to save the company and save the interest of stakeholders. Strategic options of finding someone else to secure the company, operations, and stakeholders, were considered. At each stop along the way, it was always the intention. It just didn't come through." "If that was the case, why did Ulugbek Yuldashev leave UAE and never came back?" questioned two other former employees. Hussein sent an email to Awok's HR on Apr 11 stating that he needs the company to release at least one month of the two months that he was owed, as he needed cash for a medical emergency. Ulugbek responded to the email himself, "But unfortunately the company doesn't have any cash to pay at this point of time. We are trying our best to recover operation and as soon as it will be possible I'll make sure you'll get some money from us. Due to current time, please if you can find any other source of money, taking from your relatives or friends who can support you. We will try our best as soon as possible to make some payment for you," stated the email. It would be the last time Awok's CEO responded to Hussein's emails. Multiple attempts by Hussein and many others at Awok to speak with Ulugbek have gone in vain "He ruined the lives of so many people," said Hussein. We tried multiple times over the last few days to reach out to Awok's founder and investors to have them comment on this story but did not hear back from them.
AWOK Frequently Asked Questions (FAQ)
When was AWOK founded?

AWOK was founded in 2013.

Where is AWOK's headquarters?

AWOK's headquarters is located at Jumeirah Lakes Towers, Dubai.

What is AWOK's latest funding round?

AWOK's latest funding round is Dead.

How much did AWOK raise?

AWOK raised a total of $30M.

Who are the investors of AWOK?

Investors of AWOK include Endeavor, IDO Investments, Al Faisaliah Ventures and StonePine Capital Partners.
Loading...