Want to receive a weekly deep dive into all things auto, transportation, & logistics tech?
Click here to subscribe to our auto tech newsletter.
And check out the top deals in auto tech with our real-time tracker.
Private companies working in auto tech are on pace to attract record levels of deals and funding in 2016, with autonomous driving startups leading the charge. As expectations around self-driving vehicles have risen, major corporations have ramped up their own initiatives, racing to deploy technology onto public roads.
Using CB Insights' investment, acquisition, and partnership data, we identified 33 corporate groups involved in the development of advanced driver assistance systems and self-driving vehicles. They are a diverse group of players, ranging from automotive industry stalwarts to leading technology brands.
The list is organized alphabetically (companies working on industrial autonomous vehicles were not included in this analysis). Some of the automotive brands below listed are part of the same parent organization, but are detailed separately as they have distinct autonomous development programs.
This brief was originally published on 9/25/2015 with 25 select corporations. As of 8/11/2016, it has been expanded to 33 select corporations and updated to reflect recent developments.
---
Apple's Project Titan At A Crossroads
Apple's "Project Titan" is a perennial favorite within the automotive rumor mill. Initial reports suggested the project was targeting an advanced electric vehicle, but rumors and hirings since have increasingly pointed towards self-driving development. Apple's team is said to have grown to over 1,000 employees, poached from sources including Tesla, Carnegie Mellon, Volkswagen, and Nvidia. The intiative suffered setbacks in early 2016, with the departure of project head Steve Zadesky and a rumored hiring freeze, as well as strategic uncertainty over the vision of the project.
Cupertino responded in July 2016 by tapping its legendary hardware executive Bob Mansfield to lead its effort, as well hiring the founder and former CEO of QNX. Nevertheless, Apple's launch date has allegedly slipped from 2019 to 2021, and even the concept of an Apple-designed vehicle has been thrown into doubt. The July hires have reportedly spurred a shift in strategy, with the project now said to be prioritizing the development of an autonomous driving system, while deprioritizing a car itself.
Read More: The Guardian, Reuters, Bloomberg, The Guardian, Wall Street Journal
---
Audi Has Built Self-Driving Prototypes, Plans to Roll Out Limited Automation
Audi has revealed a number of autonomous vehicle prototypes derived from their A7- and RS7 models, including consumer-oriented test vehicles. Audi aims to commercialize their "Audi Piloted Driving" in their next-gen flagship A8, which will allow the A8 to park itself and drive autonomously up to 37 mph. Late in July 2016, news broke that Audi was joining many automotive peers with its own advanced subsidiary named SDS Company, focusing on self-driving tech.
The luxury brand operates under the umbrella of the Volkswagen Group, so developments within the division could have broader implications going forward.
Audi is part of the German consortium — including Daimler and BMW — that bought Nokia's HERE precision mapping assets for $3.1B. HERE has also recently made strides in their initiative to design an open specification for vehicle sensor data collected and transmitted by connected vehicles.
Read More: Audi, Wired, Digital Trends, USA Today
---
Baidu Plans Autonomous Car Mass Production, Driverless Tourism
In April 2014, the Chinese search giant Baidu partnered with BMW to release a semi-autonomous prototype by the end of 2015. The partners tested their technologies on highways in China, a potentially fertile ground for autonomous development. The partnership bore fruit in December 2015 as a modified 3-Series BMW drove an 18.6-mile route around Beijing.
The company confident in its Baidu Brain, a driving system that the Chinese search giant says will marry high-precision mapping, positioning, together with sensing and its big data prowess. In June, Baidu's CEO disclosed plans for the mass production of driverless vehicles in five years. The company also recently announced an effort to deploy autonomous tourist services for a Venice-like town in China.
---
BMW Unveils iNEXT Initiative, Announces Alliance With Intel, Mobileye
Aside from its partnership with Baidu, BMW has also been aggressively pushing its autonomous strategy in 2016. It showed off an autonomous i8 concept at CES, announcing a formal initiative to promote automation in its vehicles under the banner BMW iNEXT, a pivot of its BMW i EV sub-brand.
The Munich-based automaker followed this announcement by securing an alliance with chipmaker Intel and supplier Mobileye. The coalition plans to create an open standards-based platform for bringing self-driving cars to market, aiming to put vehicles on the road by 2021.
Intel, of course, has been keen to push into the sector, having been beaten to the punch by companies like NXP and Nvidia to supply automotive silicon and autonomous processing power. Mobileye's systems drive many of the ADAS systems offered by major automakers today, though it has recently undergone a high-profile divorce with Tesla.
BMW is also part of the group that bought Nokia's HERE mapping assets for $3.1B.
---
Bosch Dedicates More Than 2,000 Engineers To Driver-Assistance Technology
Bosch, one of the world's largest automotive suppliers, has responded to an increase in demand by dedicating more than 2,000 engineers to driver-assistance systems. The company counts Google, Tesla, and Porsche as clients, and has managed to outfit two Tesla vehicles to make them fully autonomous (at a steep price). Bosch is also partnering with GPS maker TomTom for the mapping data necessary for this endeavor. The company has projected that 2020 will see driverless cars in action, at least on highways.
In an April 2016 interview, a Bosch marketing director reiterated the company's commitment not just to the automation of vehicles, but connectivity and electric vehicles as well. It also considered taking a stake in the HERE mapping company. Most recently, the German firm used two Tesla Model S sedans as platforms for fully autonomous prototypes, at the cost of roughly $225,000 (on top of the vehicles themselves).
Read More: Forbes, Fortune, Wired
---
DAF, Daimler, Iveco, MAN, Scania, and Volvo Complete Truck 'Platooning' Trip
In April, six convoys of truck "platoons" recently completed the first-ever cross-border run of its kind. The experiment featured a dozen trucks from a diverse group of European trucking brands, originating from various factories in Sweden and Germany, and converging in Rotterdam. Within the semi-autonomous "platooning" concept, multiple trucks controlled by a lead truck are connected through wireless signals, forming a train with one truck following behind another. This allows more trucks to be controlled by fewer people, maximizes efficiency, and decreases drag. However, the trucks featured in the test still required human drivers on board as a precaution. Separately, Daimler has also been testing its own autonomous trucks in Nevada since May 2015.
Note: the Volkswagen Group owns a controlling stake in both MAN and Scania. Daimler Trucks is a division of Daimler AG, which was also part of the group that bought Nokia's mapping assets for $3.1B.
---
Delphi Continues Own Autonomous Trials, Partners With VC-Backed Startup

Delphi, a large automotive parts supplier headquartered in the UK, has created a network of software and sensors that can be outfitted into existing car models to make them autonomous. Last April, an Audi SQ5 outfitted with Delphi technology drove itself 3,000 miles across the US, doing 99% of the driving by itself. In January 2016, Delphi showed off a new autonomous driving concept at CES. The concept's human-machine interface attempts to address the stepping-stone stage before full (or Level 4) automation is ready. The car is designed to encourage consumers to trust that the car can drive itself, while still keeping drivers vigilant so they can take the wheel if necessary.
Delphi was also recently selected by the Singapore's Land Transity Authority to begin an automated mobility pilot program in the city-state. It has partnered with the VC-backed company Quanergy to develop and deploy solid-state LiDAR, which could dramatically lower the cost of these systems if successful.
Read More: Arstechnica, Delphi
---
Ford Announces Plan To Research Autonomous Vehicles
In early 2015, Ford announced its "Smart Mobility Plan" to move the company forward on innovation, including vehicle connectivity and autonomous vehicles. This plan culminated in the formation of Ford Smart Mobility LLC in March 2016, a new subsidiary focused on connectivity, autonomous vehicles, and mobility (e.g. car- and ride-sharing services). As part of its 10-year autonomous vehicle plan, Ford also announced that it would triple its test fleet to 30 total vehicles in January. It has pioneered the testing of self-driving cars in less friendly environments, such as snowy Michigan, as well as in complete darkness.
Read More: Ford, Business Insider, Forbes
---
General Motors Pushes Ahead With Autonomous R&D, M&A
General Motors has made waves in 2016 with a series of aggressive moves within the tech sphere. In January, the company bought up Sidecar's assets and invested $500M into Lyft, and March saw GM's acquisition of autonomous tech startup Cruise Automation. These deals have already borne fruit, with Cruise prototypes following Google in expanding their testing regimen to Arizona. Self-driving taxis are slated for testing with Lyft beginning in 2017.
Separately, GM has also been developing its own semi-autonomous technology in-house, with its Super Cruise technology slated to come to market on high-end Cadillac models in 2017. GM has said that the Cruise acquisition would have "no impact" on its Super Cruise launch, and has also detailed plans to hire 700 engineers focused on autonomous R&D.
Read More: The Verge, Bloomberg
---
Google's Self-Driving Car Finds Partner in FCA, But Loses Personnel
Google X (now X, under the Alphabet holding company) has led one of the most high-profile autonomous vehicle programs, with its own website and a highly-visible testing fleet of quirky prototypes. Last September, Google hired ex-Hyundai and TrueCar exec John Krafcik to lead the program, and also brought a legal lead on board in July 2016, indicating an increased focus on commercialization under the new Alphabet structure.
This year, testing has expanded beyond Mountain View and Austin to Kirkland, Washington in February (wet, rainy conditions), and Phoenix, Arizona in April (high temperature, dusty conditions). Google also found its first automotive partner in Fiat Chrysler Automobiles (FCA), aiming to more than double its test fleet with 100 hybrid Pacifica minivans.
August 2016 has brought news of several key personnel departures from the program, including technical lead and founding member Chris Urmson, as well as two machine vision engineers who left to found a still-stealthy startup. As in the case of Apple, there have been rumors of a culture clash between newer automotive hires and more veteran Google employees.
Read More: Wall Street Journal, The Guardian, Wired
---
Honda Also Testing Autonomous Cars, Offers Semi-Autonomous Features On Civic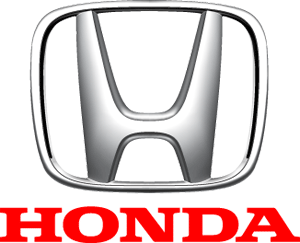 Honda has received approval from California to test autonomous vehicles on public streets (with restrictions on the number of vehicles and the testing methods). Like Apple, the automaker is also using the GoMentum Station proving ground, with 2,100 acres of testing area for its self-driving fleet. Honda also introduced semi-autonomous ADAS (advanced-driver assistance systems) options on its entry-level Civic, offering lane-keeping, automatic braking, and adaptive cruise control functionality. These features are also available on luxury models (offered by brands like Tesla, BMW, etc.), but are notable on a vehicle with a $20,440 base price.
Read More: Re/code, San Francisco Business Times, Engadget, Honda Press Release
---
Hyundai Steps Up Investments in AI, Connectivity and Self-Driving Cars
After debuting a 2014 TV commercial that showed a convoy of cars outfitted with Hyundai's driver-assistance tech, Hyundai sounded a more conservative note last September. Its European head Thomas Schmid asserted that autonomous driving would come "by far not as quick as everyone says," giving a timetable of 10 to 15 years. Nevertheless, the Korean motor group seems to be intensifying its efforts to compete in 2016, ramping up investments in AI and setting up a new business unit to develop "hyper-connected" and self-driving cars in the near future.
Read More: Hyundai
---
Jaguar Land Rover Wants To Introduce Assisted Driving But Keep Driving Fun
In June 2015, JLR Director of Research and Technology Wolfgang Epple stated that autonomous vehicles would run counter to the brand's philosophy, as the company "doesn't consider its customers as cargo." He asserted that the Tata-owned companies would instead favor advanced assistance features that would help drivers without taking full control from them. However, in Feburary 2016, JLR joined a $7.9M UK program to further autonomous driving R&D, aiming to gather data on driving habits and test vehicle communications technology.
In July 2016, JLR formalized plans to deploy a fleet of at least 100 research vehicles over the next four years to test self-driving and connected car technology on roadways in Britain.
Read More: Autonews
---
Mercedes Criticized Over Self-Driving Advertising
Last January, Mercedes unveiled their concept for the sleek F 015 autonomous vehicle, which the company said would be ready in 15 years. Until then, the company is taking other steps toward self-driving cars. Like other luxury marques, Mercedes has begun deploying semi-automated advanced driver assistance systems to many of its newer models. However, an ad characterizing its new E-Class as "self-driving" landed the company in hot water. With increased scrutiny on advanced assistance systems and terminology following Tesla's Autopilot accidents, Mercedes pulled the ad in the face of fierce criticism from consumer advocates.
Mercedes-Benz is a brand of Daimler AG. Its parent has been highly active in bolstering its moovel mobility subsidiary as of late, investing in or acquiring startups such as FlightCar, Hailo, and Blacklane.
Read More: Wired, Slash Gear, Reuters
---
Microsoft Pursues Collaborative Strategy With Automakers
Though late to the game compared to other tech giants, Microsoft has begun to dip its toes into self-driving car research. Its initial strategy appears to focus on collaborations, such as a November 2015 deal with Volvo that will see the companies collaborating in autonomous vehicle R&D and leveraging Microsoft's HoloLens technology.
Recently in March 2016, Microsoft and Toyota also announced the expansion of their five-year-old partnership to support Toyota's research in robotics, AI, and self-driving car development (see Toyota's other partnerships below). As of June 2016, the company's strategy remains focused on providing automakers with this type of technological assistance, as opposed to developing a car themselves.
Microsoft has also reportedly weighed taking a stake in the HERE high-definition mapping service, currently owned by BMW, Daimler, and Volkswagen.
---
Nissan/Renault Promises 'Significant Autonomous Functionality' By 2020
At April's New York Auto Show, Chairman and CEO of Nissan and Renault Carlos Ghosn promised that the group would have 10 vehicles on sale by 2020 with "significant autonomous functionality." Nissan unveiled its first public prototype in 2013 at the Nissan 360 event in California, and has since been testing an autonomous Nissan LEAF on the roads of Tokyo. Nissan and Toyota also announced a joint effort to develop standardized "intelligent" maps, perhaps in response to German automakers' acquisition of the mapping company HERE.
Nissan's recent developments in 2016 include plans to test single-lane autonomous driving in Japan, as well as an expanded scope of experiments from its Future Lab mobility research center.
Read More: Nissan, IB Times, Re/code
---
Nvidia Adapts GPU Technology To Create 'Supercomputer' For Self-Driving Cars
At CES in January 2016, GPU and semiconductor company Nvidia surprised many by unveiling the Nvidia Drive PX2, a powerful computing platform for autonomous cars. Packing 8 teraflops of processing power, the platform is robust enough to support deep learning, sensor fusion, and surround vision — all key elements of a potential self-driving car. Early this April, Nvidia reinforced its dedication to autonomous vehicles by announcing that its Drive PX2 would serve as the standard computer in the Roborace self-driving race series.
Investor optimism surrounding Nvidia's early commitments to machine learning and AI processing hardware has sent its share price rocketing up nearly 150 percent in 2016 to date. Marc Andreessen has also noted that the company has very quickly become a leading chipmaker in these frontier spaces.
Read More: Nvidia
---
PSA Groupe Announces Successful 'Eyes-Off' Drive From Paris to Amsterdam

Just this April, the French PSA Groupe (including Peugeot, Citroën and DS) announced that two Citroën cars had driven "eyes off" from Paris to Amsterdam. The vehicles navigated over 300 km (186 miles) without supervision on "authorized stretches" of road, with PSA claiming the cars had achieved Level 3 Automation in this mode. The "eyes off" mode is slated to arrive by 2021, while semi-autonomous "hands off" modes will be available by 2020. These features, along with electric vehicles and new models, form the core of PSA's broader "Push to Pass" growth strategy (including a return to the US).
Read More: PSA Groupe
---
Tata Elixsi Showcases Valet System And Focuses On Autonomous Vehicle Security

Tata Elixsi, a division of the TATA group, showcased technology in January 2015 for an autonomous parking valet, in which the car understands where open spots are and uses sensors to park itself. While it's unclear when these features will be rolled out to Tata Elixsi's lineup, the company has made it clear that it is moving towards autonomous vehicles. It is also putting a priority on security, designing a central unit in the car with extensive security measures that govern internal and external automotive communication.
---
Tesla Seeks To Move Past Autopilot Crashes
In the public eye, EV manufacturer Tesla has become a leading banner-carrier for advanced driver assistance and self-driving technology. CEO Elon Musk is particularly bullish on the field, believing the technology behind fully autonomous vehicles is only "two to three years away," with another "one to five years" needed for regulatory approvals. Tesla pushed its "Autopilot" software update to properly equipped Model S vehicles last October, enabling auto steering, lane changing, and parking features. However, in December the company scaled back some of its Autopilot features, after overzealous drivers began "doing crazy things with it." Tesla's deployment strategy and messaging has also been criticized following a series of crashes and its first Autopilot-driven fatality in summer 2016.
In the weeks since, Tesla and Mobileye have severed ties, with the California automaker seeking to consolidate control over the development of its radar- and camera-based system (eschewed costly LiDAR sensors).  Telsa promises to bring semi-autonomous and autonomous features to the mass market with its much-hyped Model 3, which has already attracted over 350,000 pre-orders. It should also be noted that the company continues its traditional struggles to hit ambitious production goals.
Separately, the automaker's proposed acquisition of SolarCity (helmed by Musk's cousins) factors heavily into the Musk's "master plan" of creating an entire sustainable transport ecosystem.
Read More: Nikkei, Forbes, Wired
---
Toyota Expands Autonomous Partnerships, Collaborates With Universities
Toyota has notably reversed from its 2014 claims that it would not develop a driverless car on safety grounds. Last year, it announced a $1B budget for autonomous driving research, establishing its advanced Toyota Research Institute. Toyota has also also hired professors and researchers from Stanford University, MIT, and the entire staff of the autonomous vehicle company Jaybridge Robotics. Just this April, it also announced its third US university partnership with an automotive engineering stalwart, the University of Michigan.
Toyota plans to divide labor among its research partners, with the University of Michigan campus responsible for fully autonomous cars, Stanford working on partially autonomous vehicles, and MIT working on machine learning. August 2016 has seen it double down on its university efforts, with a further $22M investment to the University of Michigan to drive robotics and self-driving research. The company has targeted 2021 as a goal for deploying "AI car features" to the road.
Read More: Wired, Techcrunch
---
Uber Developing Indigenous Self-Driving, Mapping Tech
Uber CEO Travis Kalanick is noted champion of his ride-sharing company embracing autonomous cars. The company has made several moves in that direction, such as poaching nearly the entire Carnegie Mellon Robotics Lab (40 engineers) to work on the project in Pittsburgh. Uber has also partnered with the University of Arizona to develop better mapping and optical safety technology. In 2015, the company acquired both mapping startup deCarta and mapping assets from Microsoft, which could be leveraged to drive autonomous vehicle efforts, among other initiatives.
In May 2016, Uber revealed its in-house autonomous prototypes for the first time, showing off retrofitted Ford Fusions from its Advanced Technologies Center. Its recent divestment of its Uber China has removed a major capital drain; the deal coincided with news that the company would plow $500M into a global mapping initiative.
Read More: New York Times, The Verge
---
Volkswagen Pushes Autonomous Research As It Tries To Move Past Emissions Scandal
In 2015, Volkswagen revealed the V-Charge project, where a Volkswagen e-Golf equipped with sensors, 3D maps, etc. will find open parking spaces in a garage and park without human input. The company suggests that there will be a prototype for demonstration available within four years. Besides this, in March 2016 VW Group CEO Matthias Muller announced that the board had just signed off on a huge autonomous driving initiative, boldly claiming that their goal was to "[bring] these technologies to market faster than the competition." The Group's head of digitalization asserts that self-driving cars will be "commonplace" by 2025.
Read More: Digital Trends, V-Charge, Reuters
---
Volvo Also Plans Self-Driving Car By 2021
In addition to its trucking efforts detailed above, Volvo has also made progress with self-driving passenger vehicles. With a reputation for safety innovations, Volvo labeled its autonomous vehicle endeavors "Intellisafe," with the goal of making Volvo cars "deathless" when the company fully rolls out these features to the public. For now, Volvo is planning to give 100 Swedish customers early-access to an autonomous XC90 SUV in 2017 (with restrictions on the area, time, and context which autonomous mode will be used).
The company has stated that it will accept full liability when its vehicles are in autonomous mode, and has announced plans to expand its pilot program to China and the United States. Volvo has followed rivals like BMW in setting 2021 as a target deployment date, though it is still looking for its own collaborators to work with.
As mentioned above, Volvo has also partnered with Microsoft to further its research efforts in this space.
Read More: Volvo, Wired, IB Times
---
Yutong Has Successfully Tested Driverless Buses
Chinese bus manufacturer Yutong has been researching driverless buses since 2012. The company claims to have successfully navigated a bus on an inter-city road in central China's Henan Province. The bus can switch between manual and automatic mode. The company has yet to announce a firm release date for its autonomous buses, but has begun demoing the buses on public roads.
Read More: Economic Times, Yutong
---
Looking for more data on companies working in auto tech? Sign up for CB Insights tech market intelligence platform free below.